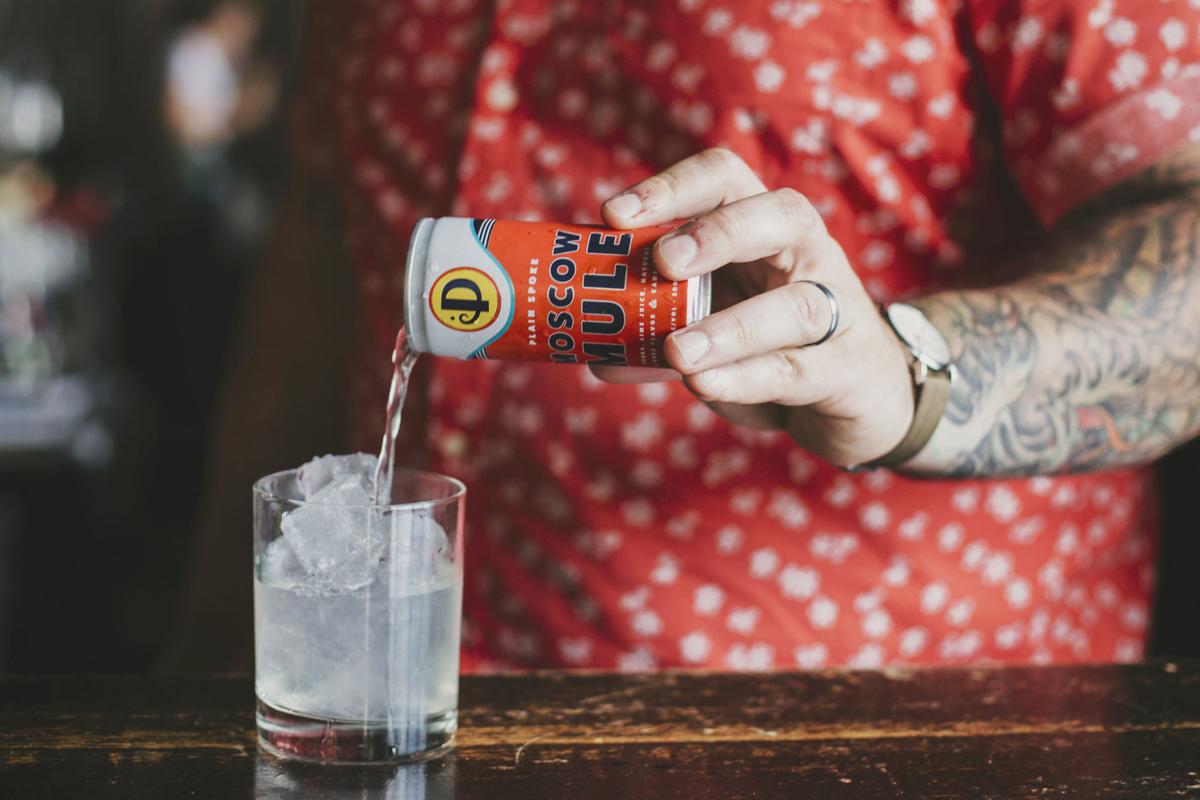 It was Tom Dufek's birthday in early August, but he couldn't relax.
The first run of Moscow Mule canned cocktails for his new company, Plain Spoke, was carbonating in a steel Brite tank at a Sun Prairie distillery, and he kept thinking about it.  
"We had everything going," Dufek said. "My wife and I had dinner at Tornado (Steakhouse) ... I said, let's just pop by the distillery quick, make sure everything's good, and we'll go.
"I walk in and the system was at, like, minus 20 degrees," he said. "That's not good. So I pop open the tank of our chiller that chills the Brite tank, and it was completely frozen over. It was just a block of ice."
Dufek and his wife ended his birthday celebration by holding a hair dryer over the chiller. Because that's what you do when you start a company and something goes wrong.
"I took a picture and I sent it to my business partner," Dufek said. "I said, 'This is what I mean when I said things don't always go according to plan.'"
After a few hiccups, Plain Spoke launched Aug. 13 after more than a year and a half of recipe development, equipment purchases, brand work and government approvals. Dufek is a managing partner at Rule One Hospitality, owners of Lucille and Merchant.
He's an organizer of Madison Cocktail Week, a longtime bartender and now an entrepreneur, looking to parlay years of experience behind the stick into a line of high quality canned cocktails.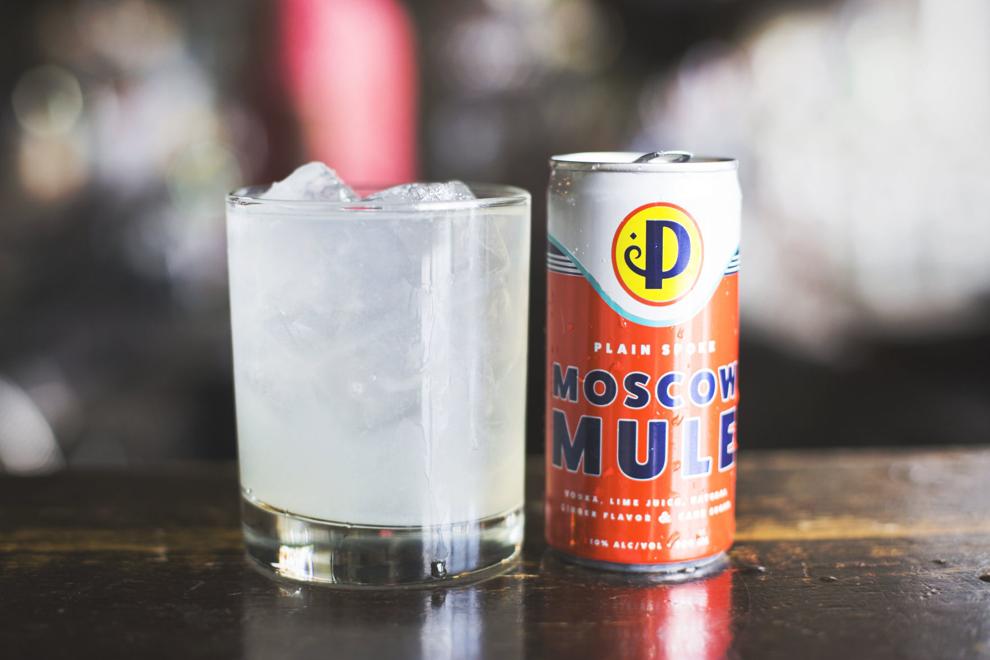 "Right now what we really want to do is make drinks people recognize, in a manner people recognize," Dufek said. "I spent a ton of time doing this professionally ... let's see if we can bring that experience to a wider array of places."
For Plain Spoke's first cocktail, Dufek and his silent business partner chose a Moscow Mule made with Midwestern corn vodka, fresh lime juice, ginger and cane sugar. It is carbonated and canned in 200 mL cans at Too Tall Distillery in Sun Prairie.
Each can of Moscow Mule is 10 percent alcohol by volume, roughly between wine and beer. They chose cans instead of bottles because they're lighter while keeping out light and oxygen.
Plain Spoke's cans are made for people who "want a good cocktail, but don't want to put in the labor or time to make one," said Dufek. And he knows that craft cocktails at home can get expensive when you're buying a full-size bottle of liqueur only to use it a half ounce at a time for the next 10 years.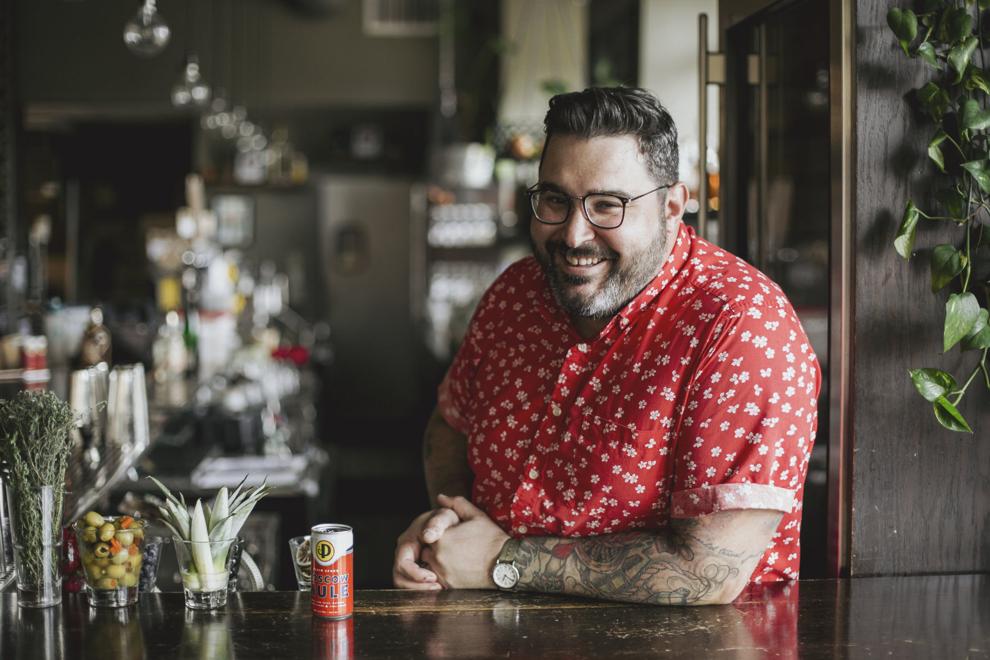 "I've been behind the bar for a long time," Dufek said. "When I go home, I don't want to make cocktails ... to have the juice, make the syrup, have the right modifiers and spirits."
There's also the opportunity presented by Wisconsin summers, lake life and the desire for more portability. Few people will bother bringing a muddler and a cocktail shaker on a boat. 
"You can get really good beer, amazing spirits and great wine in convenient to-go packaging," Dufek said. "Cocktails have not caught up."
Plain Spoke's initial sales focus will be on retail, but Dufek sees the line as a boon to concert venues, hotels and event spaces where "the focus is not necessarily on having the best mixologists in the world, but they serve a lot of alcohol."
The ingredients will all be pretty simple, no more than five or so per cocktail. Plain Spoke will mostly stick with recognizable recipes like a bourbon smash, a Tom Collins or a mojito.
SoulBoxer, based out of Milwaukee, is already doing bottled Old Fashioneds with brandy and whiskey (just add ice, soda and garnish!). Dufek plans to leave them to it. He's also not trying to compete directly with craft cocktail bars.
"We're not going to deliver the exact same experience, but we wanted to get as close as possible," Dufek siad. "You have to treat it the way you would a perishable product."
Fresh juice in the mix means it's important to keep the cans cold. At room temperature, Dufek estimates Plain Spoke's Mules will drink well for two months. Chilled, they'll keep for six.  
"It's funny because people think of booze as something that sits on a shelf," Dufek said. "But IPA is a good example, you don't want to drink one that's nine months old. You want it as close to fresh as possible."
One of the first local spots to carry Plain Spoke is Trixie's Liquor Store, which is selling four packs of Moscow Mule cans for $13.99 or $3.49 for one. Chris Welch, a co-owner of Trixie's, put the cans near the hard seltzers as well as by the craft beer.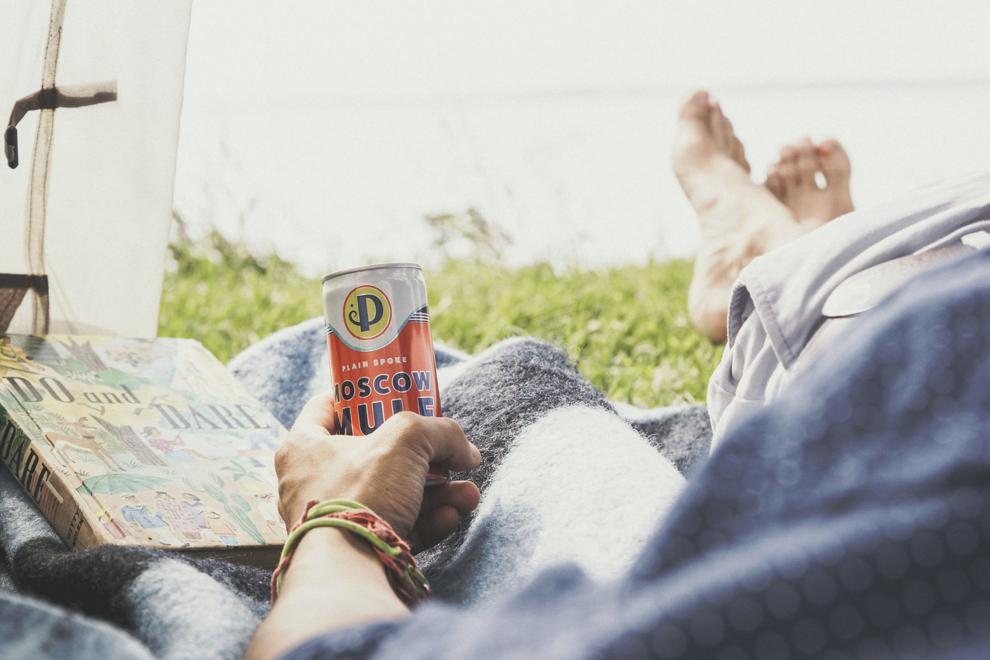 Sales have already been brisk, Welch said, and "way faster" on the craft beer side.
"I think craft beer buyer doesn't mind the price for the quality of the liquid," Welch said, "and generally buys hyper-local at this point anyway."
Canned cocktails may be as much an extension of the kegged cocktail trend — designed to get craft-level cocktails to people fast — as it is a cousin to Blue Apron-style meal kits, aimed at busy people who want good food and drink but lack the time, energy and/or skill to make things from scratch.
There are people in rural towns who would like better cocktails, Dufek said, but "it's unrealistic to have cocktail bars in every enclave in Wisconsin."
"If we're able to give people that experience ... that's a win for us and the cocktail industry in general, because you're using good quality simple fresh ingredients and using them well.
"That's all the craft cocktail revolution was about. It was just let's make better drinks, let's get people to drink better. If we can spread that message, that feels like a win."