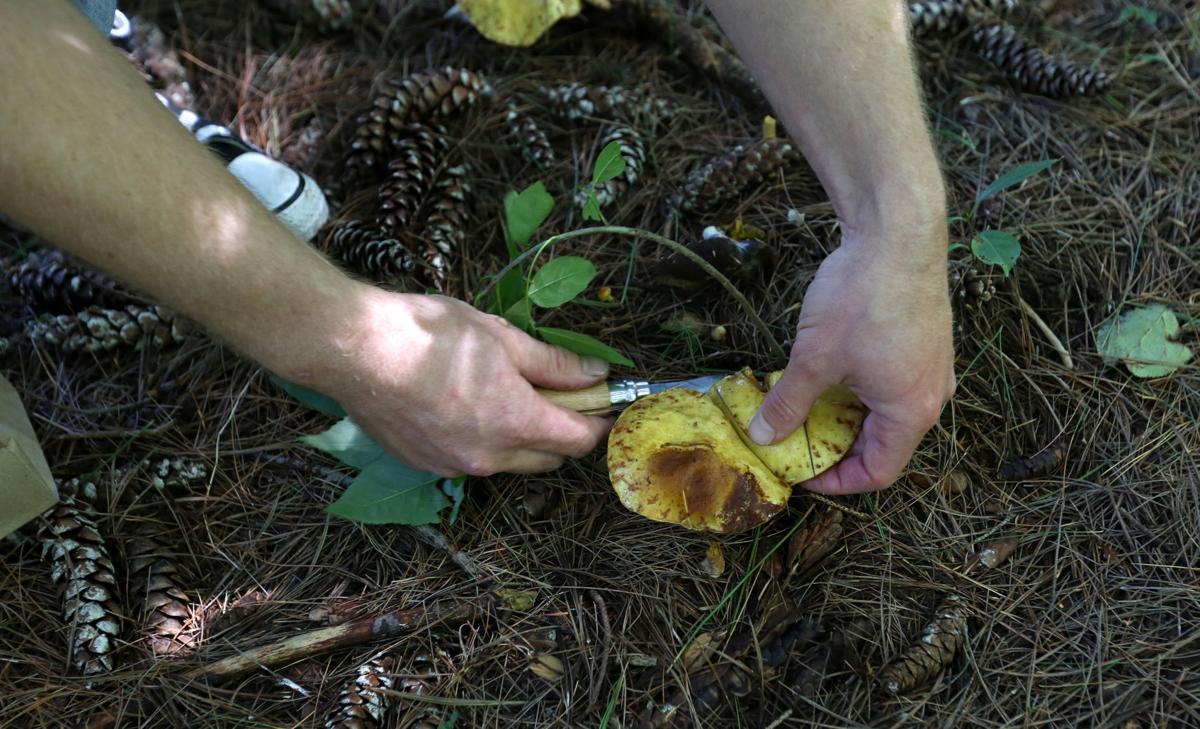 Anyone else who spied the dark yellow, teacup saucer-sized, slimy mushrooms poking through pine needles on the forest floor would have kept walking.
"Here are some chicken fat!" Gricevich said, making a sharp left off the Elver Park Trail. He slipped off his backpack, flicked open an Opinel knife and crouched.
"Feel it," he said, lifting the mushroom cap. "It's really interesting. It really does feel like chicken fat."
Gricevich spends hours foraging like this, wandering off the paths of state parks or on the edges of farmland owned by friends. Foraging is both a hobby and a way of life, a method to discover new foods and, in some ways, care for the earth.
"Awareness leads to greater care," Gricevich wrote later in an email. "I want to make sure this stuff keeps growing, and that the area stays unpolluted, so I get clean food."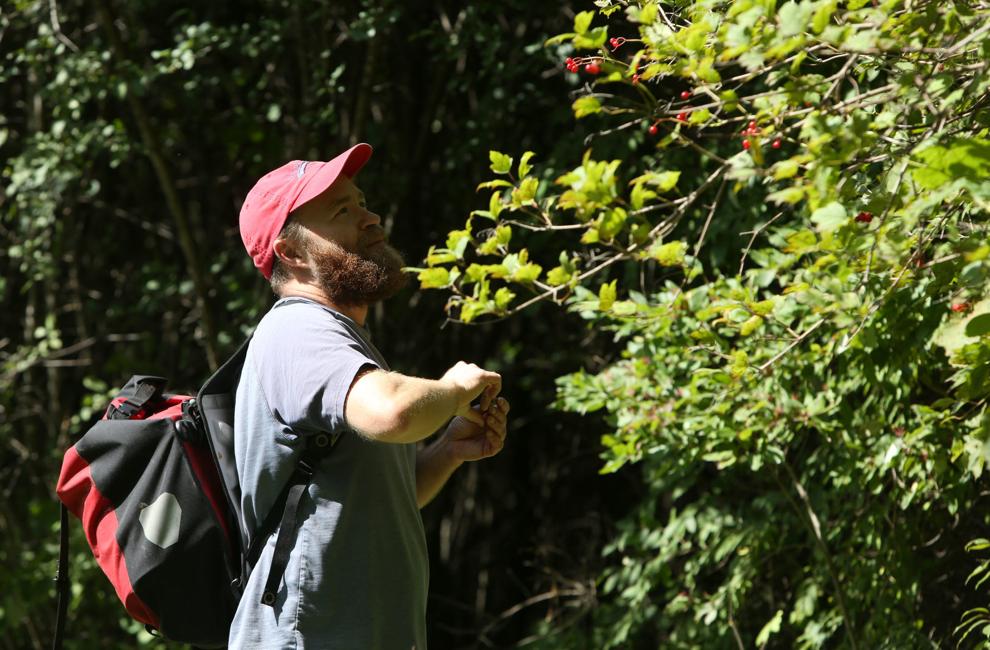 Earlier this summer, Grievich's passion pursuit pivoted "semi-officially" into a business. What Got Gathered launched with a dinner on June 23 for 35 people.
Gricevich has released a line of hot sauces made with live cultures, brine-fermented chili peppers and wild ingredients: aronia berry and wild leek; nettle and turkey tail mushroom; knotweed, rhubarb and fermented ramp; watercress, bee balm and fir tips.
He sells the sauces CSA-style, one per month through November ($60 for six bottles). Individual bottles cost $15.
A fall brunch for What Got Gathered is set for Saturday, Oct. 13 in the west side backyard of a family friend ($35/person, $60/pair). Potential dishes could include a quiche with wild mushrooms and/or wild greens, savory and sweet acorn flour crepes, a wild-garnished bloody mary, a wild nut coffee cake, and a waffle with braised pork and crabapple-hickory compote.
Gricevich isn't looking to go too commercial. He knows that even with well-known locations and favorable weather conditions, if he sets out to forage a certain quantity of a berry, green or mushroom, he could come back disappointed.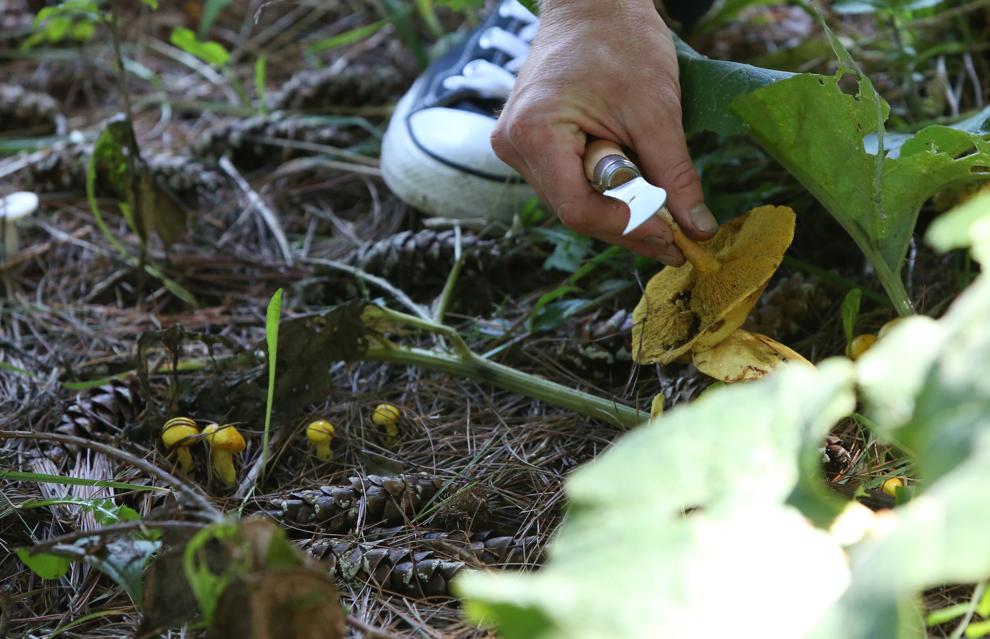 "I was going out the night before the dinner at 2 in the morning to get more wild greens," Gricevich said. "I felt like we were going to run low on a wild green and acorn polenta dish."
Gricevich's early priority for What Got Gathered is to keep it small and "not stressful." He works at the Willy Street Co-op as a produce receiver, and his partner, Nora Novich, gave birth to their son, Miksa, in late August.
"I would feel weird making a business out of collecting lots of wild foods and selling them to people," he said. "There's always going to be a balance of how much do you harvest, how do you do it.
"There's a little bit of ramp in a couple of my sauces, and we had some ramp pesto and ramp butter in the dinner that I did. But I really don't want to include that plant very often in what I make. At this point every restaurant wants them. I go out and just pick leaves, one leaf out of every 15 plants or something."
As a kid in Edwardsville, Illinois, Gricevich spent "tons of time outdoors," looking for berries and watching his dad bring home buckets of precious morels.
A few years ago he began researching the medicinal properties in mushrooms. He started reading books by Sam Thayer, the author most recently of "Incredible Wild Edibles: 36 Plants That Can Change Your Life" (Foragers Harvest Press, 2017).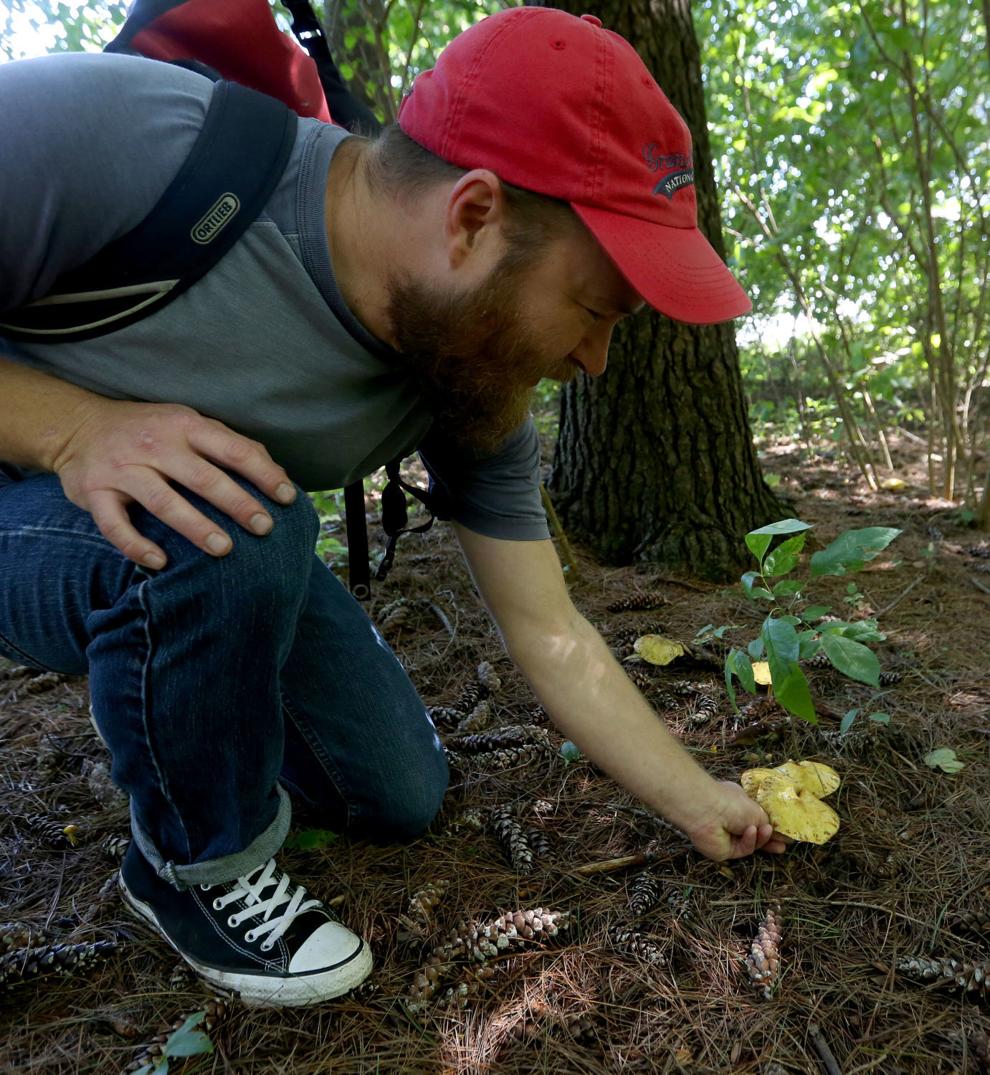 Thayer is "very knowledgeable and he writes long chapters about every plant he talks about," Gricevich said. "But he's also perfectly willing to say, 'I've never had a problem with this but some people are allergic to it, and I don't know why. So maybe you want to be careful at this time of year.'"
Gricevich's pattern recognition has improved, and he's been teaching a couple of the kids in his life how to forage. He's careful to keep his confidence in check.
"One of the most important things about a good plant identifier is they say when they don't know something," Gricevich said. "I've sort of been giving myself assignments. This year was learn more wild greens ... wood sorrel, cutleaf coneflower."
Gricevich has fairly strict rules about eating foraged foods of which he's not 100 percent sure. He'll break his rules, but it's rare. And he doesn't mess around with mushrooms.
"If it's plant, maybe three times I've been like, 'I'm 90 percent sure and I'll spit it out if it tastes bad,'" Gricevich said. "If it tastes good it's probably fine, but I would never tell anybody to go that route in a million years."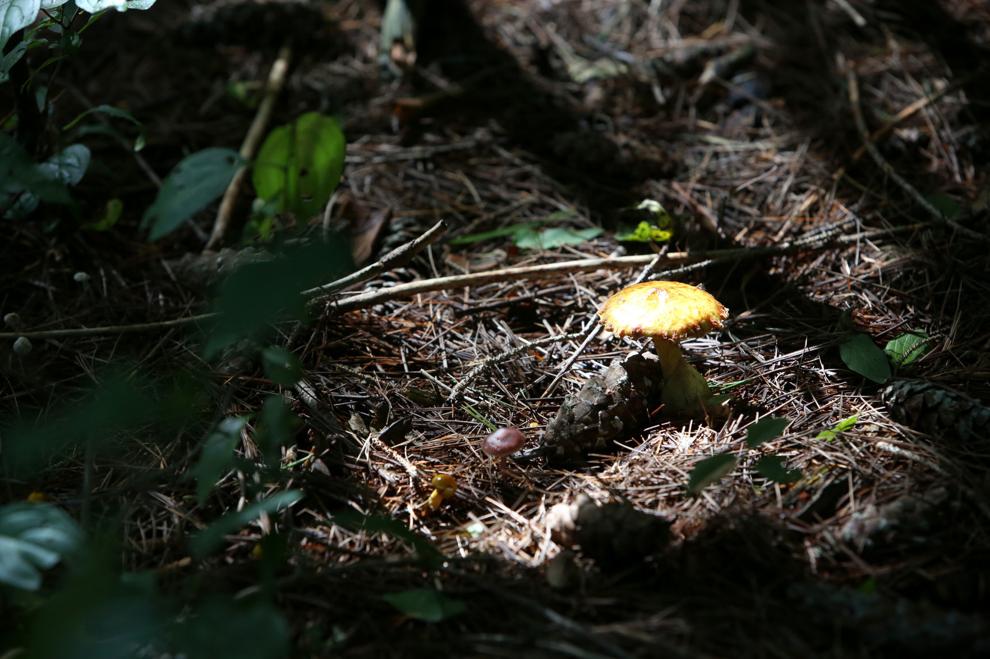 His favorite discovery of this year was pokeweed. It's common, with a spikelet of dark purple berries. In the American South and around the world, pokeweed used to be canned commercially as "poke salet greens."
"Every part of that plant is poisonous," Gricevich said, but "you can eat the young, green shoots. You have to boil them two to three times.
"And it's absolutely delicious. It has the texture of overcooked asparagus but it's somehow good. The flavor is amazing. It tastes like you've cooked it in a ton of butter without doing anything to it but salt, it's so silky and smooth and creamy."  
Combining his foraging with a fermented hot sauce business "made a huge amount of sense" to Gricevich, "because there are all these interesting flavors that you can get from wild foods."
Wild oregano, for example, has a unique flavor. Wood sorrel has a different kind of sourness than broad leaf and red-veined sorrel found in spring salads.
A new batch of sauce Gricevich just made features heirloom chilis with wild berries — blackcap, Saskatoon, mulberry, wild grape and highbush cranberry — and wood sorrel.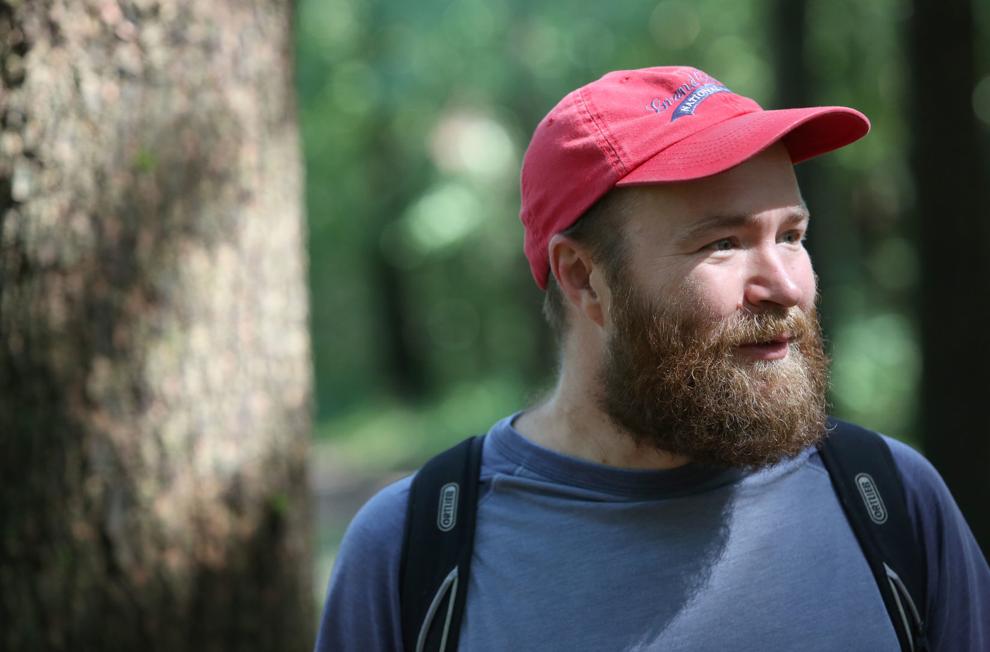 Gricevich will pull invasive plants if he sees them, the garlic mustard and Japanese knotweed that take over resources from native plants. The majority of foragers, he said, want to keep plant populations healthy and well-established, he said.
"I'd love to offer stuff that's completely sustainable to harvest a ton of, like black walnuts, which are delicious and a real pain to get out of the shell," he said. "I do the work so you can have this food, which is everywhere."
That day in Elver Park, Gricevich identified a half dozen edible things: high bush cranberries, tiny tart red fruit; American hazelnuts, their prickly green pouches hiding beneath clusters of leaves; ubiquitous dandelion greens, mildly bitter. He spotted Purple-Toothed Polypore, a nontoxic "falsie" mushroom that looks like a Turkey Tail, and a rambling patch of wild strawberries right on the path.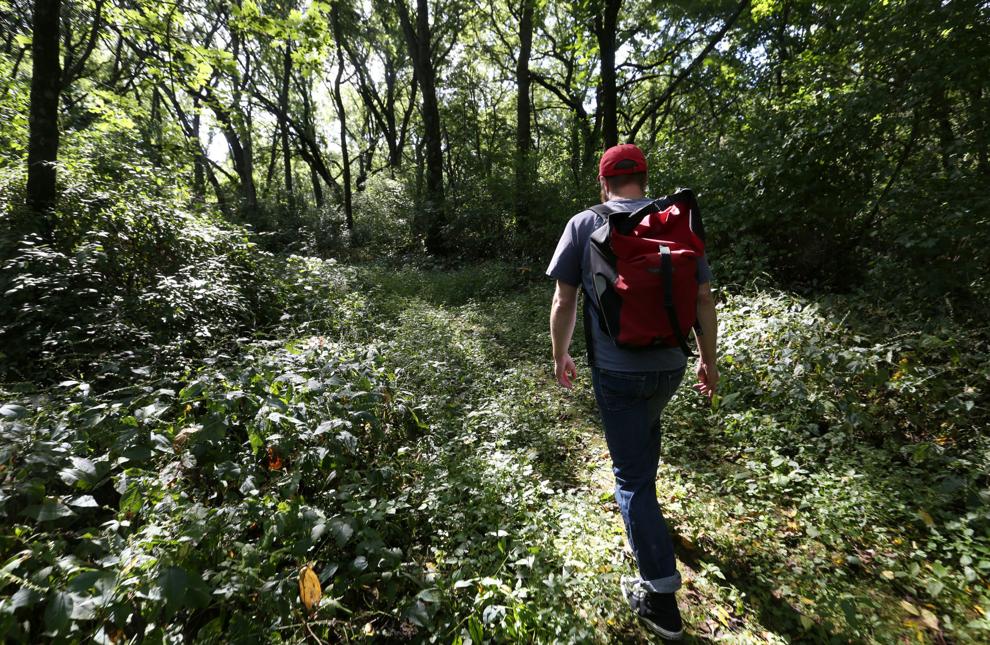 Those chicken fat mushrooms, tucked into a paper bag in Gricevich's backpack, could be destined for a dish Gricevich called "chicken four ways" with roast chicken and chicken of the woods mushrooms. They're not revered, like morels, but he's excited to cook with them.
Foraging, Gricevich said, "makes for an experience of being on the planet that is one of abundance. The earth is offering us all of this all the time, and if we take care of it, that'll keep happening. It makes me feel like more of a whole person ... there's a unity to it all that's really satisfying."
His dream for What Got Gathered is to share that ethos, through brunches, sauces, blogging and education. He hopes if more people are eating wild food, they'll care about it and want to protect it.
"I'm moving from focusing on 'foraging' to thinking about wild food as just 'food,' and about that as ... a way of life," he said. "Thinking about it that way starts to open a big-picture ecological ethic."