Ale Asylum brewmaster Dean Coffey was deep in development for a new line of hard seltzers when he decided to fully commit to the seltzer lifestyle. For two weeks, he gave up beer completely.
"I was like, ah, I get it," said Coffey. "This is why people love this stuff. They don't have to change their bad habits and they can still lose weight."
At the beginning of August, Ale Asylum debuted a new line of hard seltzers with flavors like guava and hibiscus ("Clairvoyance"), tangerine and passion fruit ("Safari") and blackberry and cucumber ("Enchant-Mint"). Owners and staff of the north side microbrewery hand-delivered pallets of six-can variety packs to Madison area stores in their own personal vehicles.
One of the drop sites was Trixie's Liquor on the east side, where employee Lydia Natera said she's already seen a run on black cherry and lime-flavored alcoholic seltzers from bigger national brands.
"There's been a big switch to all this hard seltzer," Natera said. "The separate flavors and variety packs are really huge right now. It's the summer trend.
"Everybody wants something light and crisp."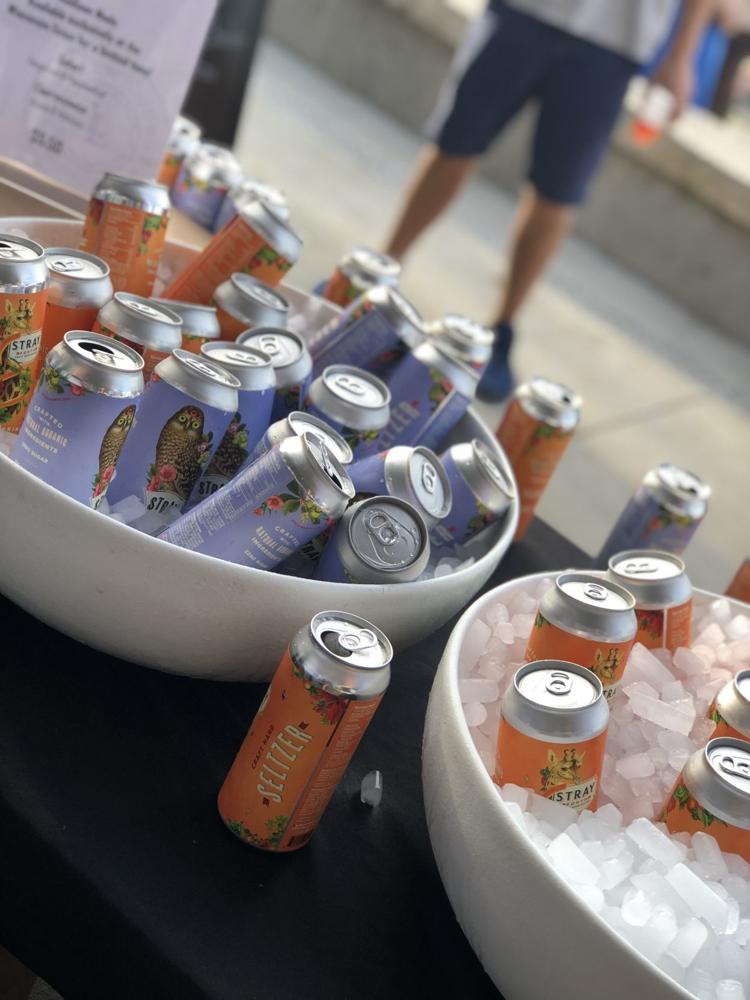 Ale Asylum's small batch Stray Forth joins a sizzling summer market for alcoholic bubbly water. On July 30, Business Insider cited Nielsen data that hard seltzer sales grew 164.3% in the four weeks of July and roughly 200% over the past year.
The leader of the pack is White Claw Hard Seltzer, owned by the same Chicago-based company that gave the country Mike's Hard Lemonade. With Truly, a hard seltzer label owned by Boston Beer Co., White Claw commands about 75% of the hard seltzer market, according to the Chicago Tribune.
Hard seltzer is less filling than "malternatives," with less sugar and, fans say, less unpleasant aftertaste than a Zima or a Smirnoff ice. Spiked seltzers are low in calories (usually 90-110 cal. per 12- ounce can) and most are gluten free. The alcohol comes from fermented sugar, brewed malt or corn syrup.
At downtown Madison bars, patrons add a hard seltzer in between vodka sodas, pour it into cocktails and drink it during lunch. At 4-5% alcohol by volume, a hard seltzer is like a session IPA.
Gwen Cassis doesn't remember when Argus Bar & Grille started stocking hard seltzer, but it didn't move at first. Then "one day it started flying off the handle," she said. Her distributor couldn't keep her supplied.
"It didn't matter what kind, what flavor," Cassis said. "I'm ordering a couple of cases a week, maybe four cases a week. I sell a lot of White Claw."
At first the market for spiked seltzer was mostly young women, though it has since evened out. Just like with any popular drink deemed "girly" (see also: Zima, rosé wine), hard seltzer has been a frequent target of jokes and memes. Just search #aintnolawswhenyouredrinkingclaws on Instagram.
When Ale Asylum started working on its seltzer, Coffey thought he might get pushback from the "macho guys" at the brewery.
"I was really worried I'd have a rebellion on my hands," he said. "At first, I got some pretty cold responses. But by the time we started making it and they started tasting it, everyone here was seriously proud of it.
"The target audience last year was women," he added. "This year and the future it's people."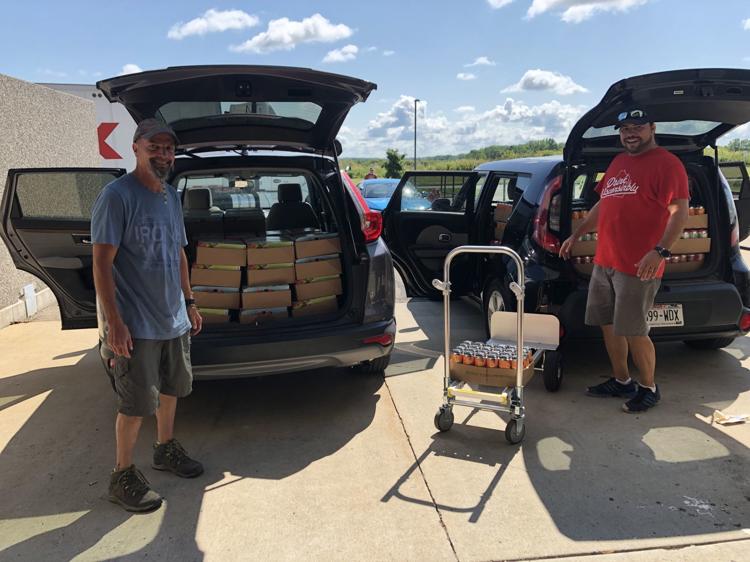 The enthusiasm for hard seltzer presents an opportunity for craft brewers, who already have the equipment and the capability to dip a toe into the market. At Next Door Brewing Company on Atwood Avenue, brewmaster Dave Hansen got the nudge from a couple of that brewery's owners after a golf league. Several of the other golfers, typically beer drinkers, had swapped out their brews for White Claw cans.
"The first batch, I wanted to see how nice and clean I could make it," said Hansen, who flavored his first batch of hard seltzer with the peels of lemons and limes. He started with corn syrup as a base and "picked the cleanest brewer's yeast I could find."
Next Door put its first seltzer on tap the first week of June. It's never going to outsell an IPA, Hansen said, but it's done well enough that it was worth it to him to free up some tap lines, bumping off a cider and a root beer.
"You kind of see a parallel in the soft drink market," Hansen said. "People are going toward seltzers like LaCroix and Klarbrunn, whether it's purely trying to be more health conscious or just the lighter, crisper flavor is appealing right now."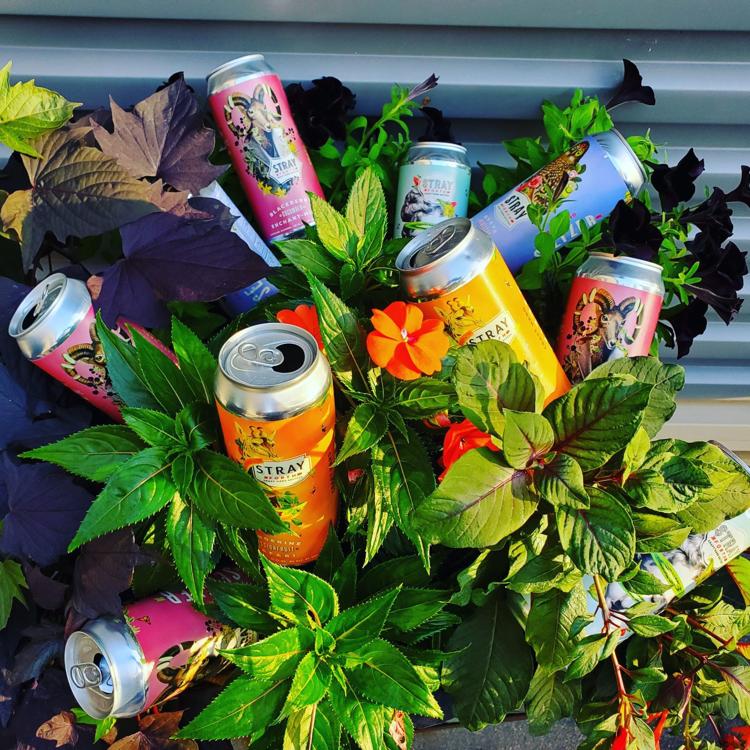 Stray Forth, made with organic cane sugar as the base, is meant to be drier than the dominant seltzers on the market. Ale Asylum Partner Hathaway Terry-Pogue and general manager Jillian Swope were the in-house tasters — Coffey said sometimes the team would taste 25 to 35 samples in a day.
The flowery, exotic design by Planet Propaganda eschews the slim, white look most other seltzers have.
"I drink a lot of LaCroix, and this is my adult LaCroix," said Terry-Pogue. Ale Asylum can make 33 barrels at a time, but "we're not cranking it out like we do our beer. We're not brewing hard seltzer four, five times a day, seven days a week."
Ale Asylum is the first Wisconsin brewery to invest in making seltzer on this level. They've distributed six-packs of 16-ounce cans of Stray Forth (about $8.99 retail) and 12-ounce cans as well. By comparison, a six-pack of 12-ounce cans of Bon & Viv, owned by Anheuser-Busch, costs $8.49 at Total Wine. The same amount of White Claw Lime costs $7.99. 
Self-distribution, the company says, allows it to price its variety packs competitively.
"There's a small handful of craft breweries doing this, maybe one or two across the country," said Otto Dilba, a co-founder of Ale Asylum. 
Some bars might bring in Stray Forth Naked, a flavorless hard seltzer, on draft (this one is not available in cans yet). It could be used as a mixer in cocktails or, as Swope takes it, plain with a squeeze of lime.
"I think we're seeing that people aren't sticking with one thing — the man or woman who likes craft beer also likes a good riesling. The person who likes a good riesling also throws back bourbons around a fire," Dilba said. "We're equipped to respond to demand, but also to do other things within the category that don't exist. ... Chicago, the Twin Cities, we'd love to get that far with it."