A new food and art festival called Makeshift will pop up this summer on the sledding hill in Olbrich Park.
Set for Aug. 20, the third Sunday in August, Makeshift is designed to celebrate creativity in the visual and culinary arts. The format was inspired by pop-up installation events like Bookless and Municipal and will be organized by some of the people who planned last year's Yum Yum Fest.
Makeshift hopes to bring in six to 12 artists to make installation pieces and some 15 chefs from around the Midwest. The idea is to rotate where the festival will be held, using the natural contours and setting of each park to change the feel of the festival each year.
"The name reflects what we're trying to do," said organizer Bob Hemauer, a Madison Parks Foundation board member. "We are celebrating Madison public spaces. We have a remarkable parks program for a city our size. It's very progressive, very forward-thinking.
"We also have a lot of creative folks in Madison," Hemauer added. "We're trying to make connections between public art and the creativity that goes on with food."
Hemauer works with Underground Food Collective and is a partner in Cork and Bottle on East Johnson Street. He's a board member of the Wil-Mar Neighborhood Center and for several years has taken charge of the wine at La Fete de Marquette.
Hemauer is pulling together Makeshift with parks foundation vice president Ty Beck, as well as Emily Julka and Jonny Hunter of Underground Food Collective. Bethany Jurewicz, founder of The Apartment Project and a food/ art collaborator, is also helping with the festival.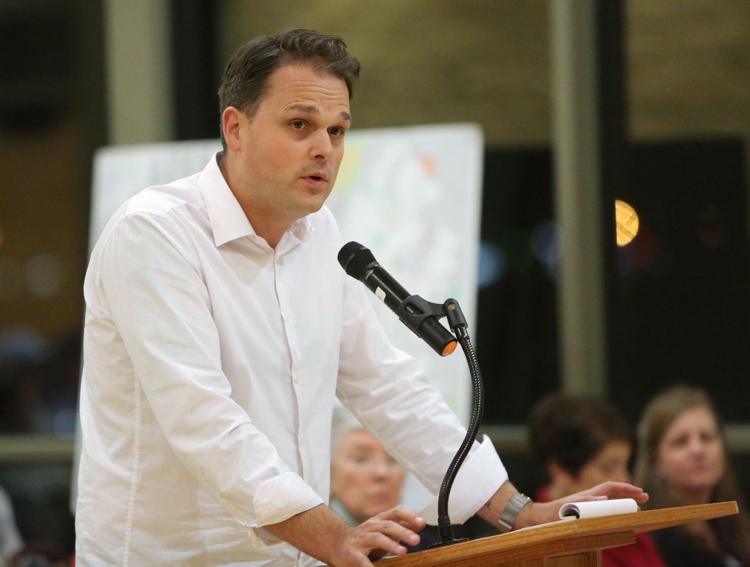 Though sponsorships are still in the works, Makeshift will likely be a ticketed event costing around $10 per person (kids younger than 8 will be free). Hemauer imagines picnic blankets covering the hill at the end of Lakeland Avenue, overlooking the lake. 
There will be no amplified music — events like Orton Park Festival and La Fete de Marquette already do that well, Hemauer said — and no scheduled performances or parades.
As for the food and drink, chef attendees could come from Madison, Milwaukee, Minneapolis and Chicago, with casual, fun dishes costing about $5-$7.
Spirited Women, a group of female bartenders and others in the wine/ beer/ spirits industry, will be creating wine-based "cocktails" for the fest and Karben4 has committed to doing a specific beer, a special release for the festival. 
While there will be plenty of art, none of it will be for sale. It's a temporary art installation with food and drink, more like Municipal outside than MMoCA's Art Fair on the Square.
"We want it to feel atmospheric, an extension of the public space at the park," Hemauer said. "Municipal and Bookless, those are remarkable events. They're important. The marriage of temporary public installation art with public spaces is going to be really powerful.
"We want it to feel fresh and new and exciting."
Hemauer has been the director of Yum Yum, the Madison Area Chefs Network's event at Central Park held on Aug. 21 last year. With Makeshift, Hemauer wants not to replicate but add to festivals like Yum Yum and Marquette Waterfront Festival, similarly held on Lake Monona.
"We're trying to add something to the summer calendar that doesn't exist already," Hemauer said, "which is this event with an emphasis on design and art, with great food and excellent drinks."
Hemauer hopes Makeshift will shed light on Madison's park system, which he called "second to none."
"Parks represent a key democratizing factor in leisure," he said. "They're important for a society to have because they are for everyone regardless of race, regardless of age, regardless of income level.
"The parks system was founded on donated land. We're responsible for its upkeep. I think that's special and something Madison should be proud of."