Lili Luxe was a "club kid" in her late teens and early 20s, having grown up in dance classes and on cheer teams.
"When I was around 30 I started going back out again," said Luxe, who'd taken a break to focus on career and family. "At 30, I couldn't believe that people were still behaving the way they did on the dance floor.
"It had been 12 years. What is going on? Why are you touching me?"
Luxe, now a general manager at Tavernakaya and promoter of events around the city, grew frustrated enough that she started hosting her own events, inspired by safe spaces she witnessed in the kink community.
"A lot of people say you can't control how people behave," Luxe said. "You can't drive consent as the foundation. But that truly is what BDSM and public kink events are ... the expectation is consent, communication and respect. I knew it was possible."
Small but significant changes Luxe has made at Tavernakaya — signs emphasizing consent, gender neutral bathrooms — echo a larger ongoing conversation about cultivating a more inclusive, safer club culture in Madison.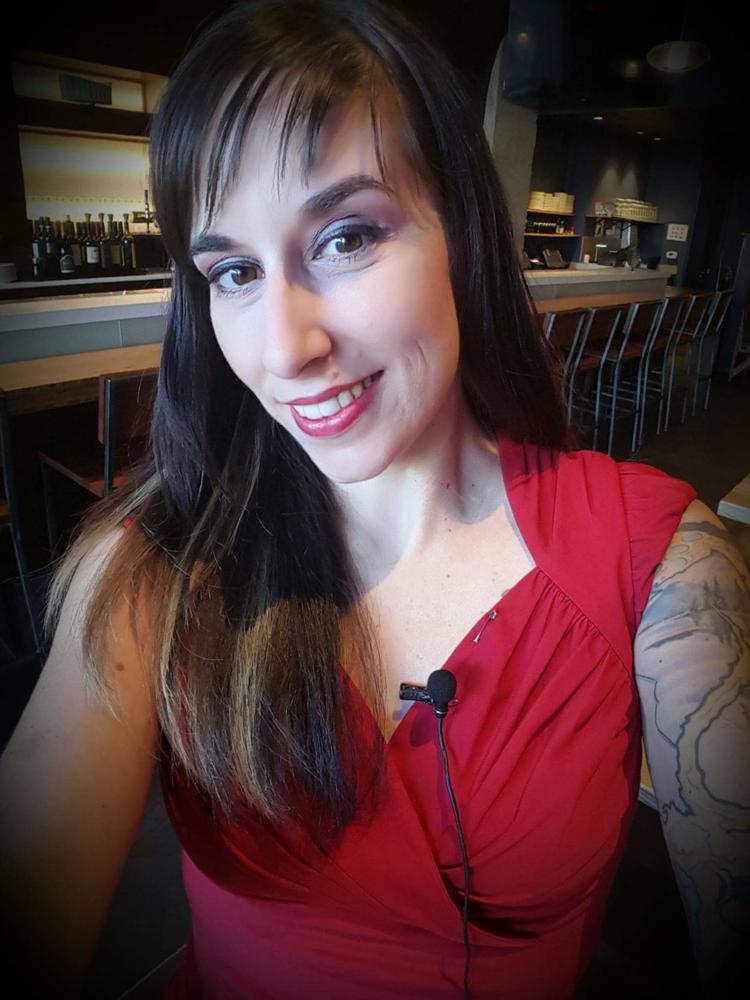 The Rape Crisis Center's Safer Bar program, still in its early stages, teaches restaurant and bar staff how best to handle potential situations among patrons. Members of Spirited Women, a professional organization of bartenders, distillers, distributors and others in Madison's beverage industry, have allied with the RCC, taking the Safer Bar course and hosting two "Safety Dances" to raise funds.
For herself, Luxe has held a firm line with venue owners about her expectations of support.
"I really like the concept of a true party," Luxe said, "which is that everyone should feel welcome, everyone should be here to have a good time."
The collective goal is to spread the culture of consent to venues all over the city.
"It's really gratifying to see this snowballing and taking off as a continuous conversation with actual accountability for people now," said Emily Mills, who moderated a panel called "Consent, Amplified" about a year ago. "It's something a lot of people have been working on a long time, but it mostly got ignored ... or society would move along and write it off again."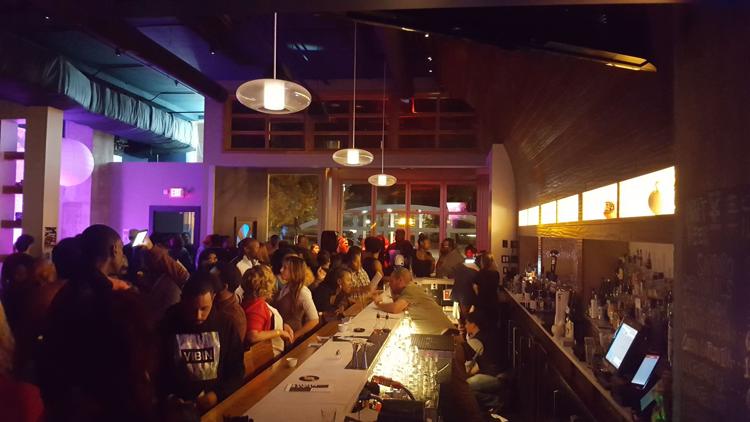 One of the most visible changes is on the walls. Luxe posted "ASK FIRST" in English and Chinese characters (tóngyì), with the phrase "harassment will not be tolerated" beneath. Her events have no dress code, which Luxe called "inherently racist."
Bathrooms signs are gender neutral, and Luxe will approach revelers regardless of gender if they're acting entitled and invasive to others. Her stance is to be proactive.
"I had someone say to me, 'Were there problems here?'" said Luxe, who leaves the consent signs up during Tavernakaya's lunch hours. "No, there were no issues. And I think (the culture of consent) has been gaining traction on the downtown Square."
Locally, open discussion of respect, consent and harassment prevention within club culture has been intermittent but ongoing. In October 2016, Tone Madison hosted a panel called "Consent, Amplified" (listen to the podcast here).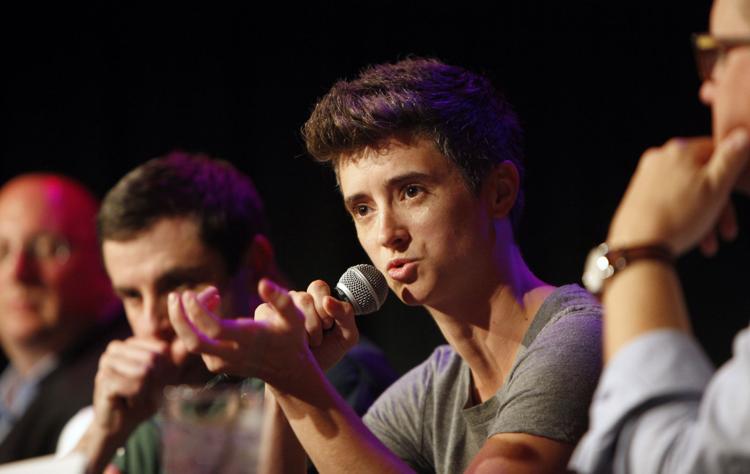 The goal was "to bring hardcore ideas about consent, harassment and inclusivity to night life," said Mills. "Really it's come out of the marginalized communities. The people who are spearheading this are people of color and queer people and people in the kink scene (saying) 'This is something we live every day. We deal with harassment, abuse and intimidation all the time.'
"It was a natural outgrowth of that experience to create these spaces that were inclusive and supportive."
Joining Mills on the Consent, Amplified panel were Dana Pellebon, a theater artist and co-owner/general manager of The Frequency, Sarah Akawa, a co-creator of Queer Pressure, and Martha White, an actor who had worked as a bouncer at the former Cardinal Bar.
"I wanted to center the voices of women, women of color and queer women," said Mills, editor of Our Lives magazine and a columnist for the Milwaukee Journal-Sentinel. "This is an issue that affects people from all sorts of backgrounds. We're just trying to expand it. Everyone should feel safe when they go out."
A month after the panel, Tone Madison founder Scott Gordon posted some of the responses to the Consent, Amplified survey (which remains open). One responder wrote at the time, "I definitely feel the need to be on alert and to look out for myself. Venues and bars do not take any responsibility for keeping an eye out for trouble, nor are they receptive to requests for help."
"Some people feel venues have their back and some don't," Gordon added in his piece, "which at the very least suggests that venues need to get more consistent and deliberate about looking out for these issues."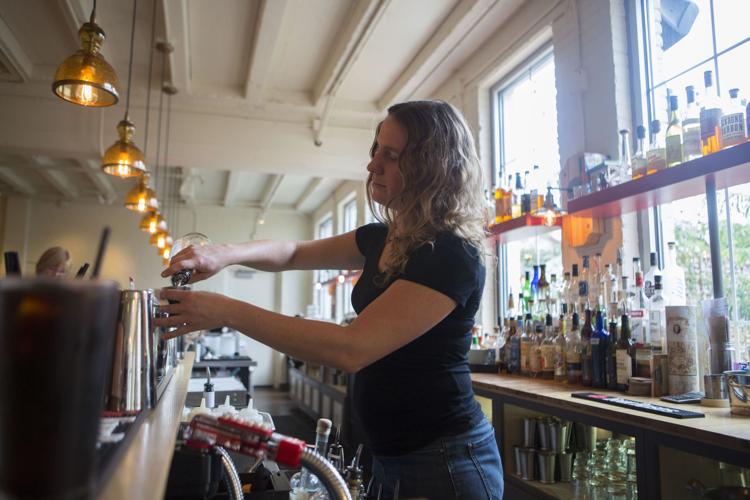 Your bartender is watching
The first line of defense in looking out for issues often comes from staff, and that's where the Safer Bar program wants to step in. The Rape Crisis Center trained its first bar staff from Gib's Bar in 2017, and has since moved to an individual certification.
Natalie DeMaioribus is the education programming coordinator at the Rape Crisis Center. She said the program grew out of the growing understanding that "bystanders can have a powerful effect."
"From saying, 'Ooh, that joke wasn't funny, you shouldn't say things like that' up to 'Wow, that person is really drunk, I don't think you should take them home," DeMaioribus said, "all along the spectrum of gender-based violence, they can have an effect."
The RCC has learned from programs with middle- and high schoolers that it helps to brainstorm in advance things you might say when a situation starts to feel uncomfortable.
"Intervention sometimes sounds like a strong word, like you're stepping in between people and saying 'Hey, now, I don't like this,'" DeMaioribus said. "But it can be something as simple as saying, 'Hey, how's it going?' and if there's someone you're worried about ... you connect with them.
"If they're refusing to make eye contact, if their body language is shut down, that's concerning. You shouldn't look that way if you're having a good time, on your way to a hookup."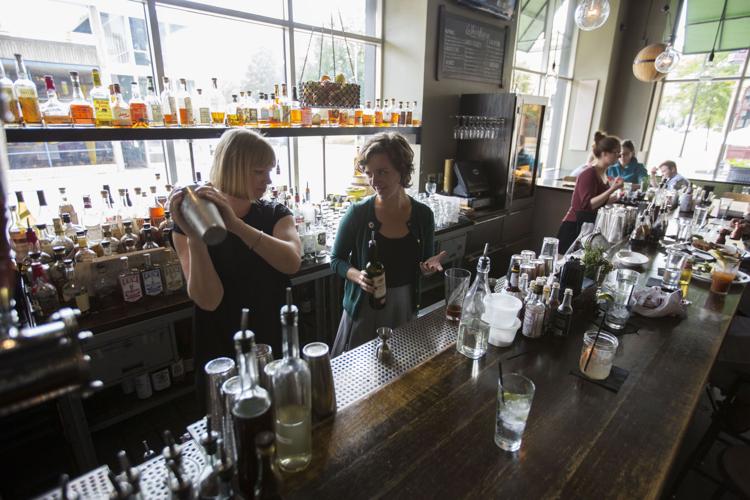 Last fall, Spirited Women co-founder Mariah Renz helped organize two Safer Bar training sessions at Argus Bar & Grille and Merchant. The next classes are set for March 11-12.
Renz, who has worked at Maduro, Robin Room and the former Julep restaurant, has regular conversations with some of the young Argus bartenders and barbacks who attended the Safer Bar training with her at Merchant.
"They come and tell me, 'Hey, we kicked this guy out because he was harassing women,' or 'Hey, this situation happened and this is what I did," Renz said. "It makes me so happy. This is why these things need to happen."
Renz and Luxe both believe that a calm tone and a quick check-in can be an effective tool before calling over someone in a security uniform. Renz said she aims to be neither aggressive nor passive, simply "reasonable, calm and clear."
"There's more subtle ways than pulling someone out of a conversation," said Renz. "There's little things, like I've come around the bar acting like I was cleaning something up and touched them on the shoulder, like 'Do you want to give me some eye contact? How are we doing?'
"Anything that's just like, the bartender's watching, the bartender's there, can give them empowerment."
Renz said the bartenders in Spirited Women are intelligent and self-aware — many of the techniques in the Safer Bar program they'd already learned on the job. Their role may be as mentors to younger staff, especially as the certification is now attached to the individual staffer instead of the bar.
"A lot of bartenders we've trained work at multiple places," said DeMaioribus, who estimated that so far, some 35 people from 10 Madison bars have taken the course. "It doesn't make sense to train all your bouncers who are doing it for a semester, who are going to cycle out really soon."
DeMaioribus would like to see the program gain momentum, perhaps eventually becoming part of city licensing of alcohol servers, "like an industry standard thing."
"What I would love to do is create posters that every bar could put in their bathroom, like 'Your bartender is ready to help you,'" Renz said. "We've talked about creating guidelines to give out to restaurants to put in their manuals, ways of recognizing (negative behavior) and dealing with it.
"If you put something in a discreet place, then people know they can come to their bartender and ask for help. That I think could be really important." 
Creating a culture of consent
Luxe wants to be clear that this isn't a problem only with cisgender men.
"Honestly, I've kicked just as many ladies out for behaving inapprops as dudes," she said. "It's entitlement. If you're being invasive, touching people, they're generally not saying something but you can see all over their faces that this is awkward for them."
She's also learned over the years that uncomfortable situations aren't always to do with sinister intentions. Some people struggle to know how to behave, and with the addition of alcohol that gets worse. We all have lapses.
"There's a lot of people who are awkward," Luxe said. "If you didn't have a lot of friends or great social skills, and all you had to go on is what the media projects of what a man should do to pick up a woman, then 'no' doesn't mean 'no.' You keep pestering her."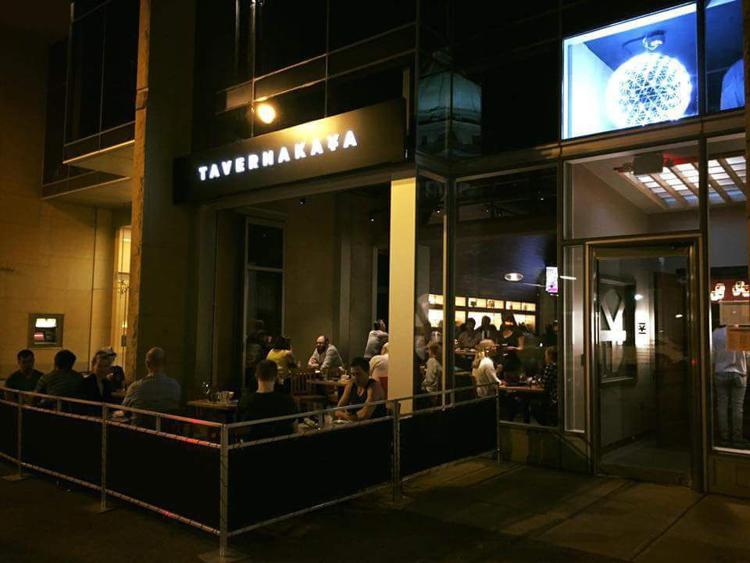 To spread an assertive, proactive culture of consent, Luxe has encouraged friends to address unwanted behavior directly, instead of shying away to avoid an uncomfortable confrontation.
"People have to have the bravery to have that awkward conversation," she said. "I don't always want to do that. It might ruin the time I'm having ... but if I don't do it for me, I'm going to do it for the next girl this is going to happen to."
If someone's drunk and behaving badly, Luxe wants the responsibility to be on that person's friends more than herself as the host. She can get angry at those who stand by watching something happen, then apologize on behalf of their drunk friend.
"Saying you're sorry is not the same as saying 'This is not OK,'" she said. "I know you want to be here and have fun, but you need to hold your friend accountable and you need to leave."
Luxe won't host events just everywhere, but she has hope that the culture is moving in a positive direction. She wants everyone to be able to go out and drink and dance and feel good.
"There's people realizing you can be respectful and still have a very good time," said Luxe. "Yes is a very sexy word."