At a new festival this weekend, Madisonians can check out a wooden coffin in the shape of a hot red chili pepper and an inflatable "warming hive" large enough for a small group of people while snacking on Korean-style country ribs and tomato panzanella.
For its inaugural event, Makeshift Festival will take over the sledding hill in Olbrich Park on Sunday afternoon, combining installation artwork and portable, inventive picnic food from chefs all over the Midwest.
"It's making a space for people to come and see beautiful things, eat delicious things and drink delicious things," said Bob Hemauer, a former organizer of Yum Yum Fest and a member of the Parks Foundation board of directors.
"There's no entertainment schedule or time-specific activities," he said. "We wanted to have it be a really great diner party for a couple thousand people."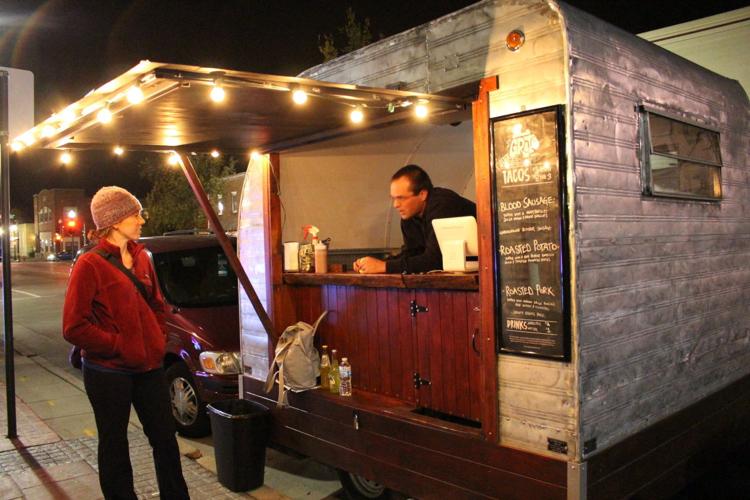 Madison could be approaching peak festival, with an increasingly active summer cluster of music events, food fests and neighborhood block parties. Hemauer hopes to fight festival fatigue by opening up the festival to regional influences, moving to a new park each year and keeping the event free from the start.
"As the festival grows we're trying to give it more of a regional feel," Hemauer said. "That will extend to the art. Our roots are in Madison and Madison will always be represented strongly, but we think it's cool to see what else is going on, to burst out of our bubble a little bit."
Food items will cost $4-$7 apiece. Among the vendors are plenty of local names, including El Grito Taqueria making a pork and shrimp tostada, wild rice sausage from the Native Food Network (based on North Sherman Avenue) and pork and veggie crepes from Slow Food UW.
The pop-up group Each Other plans to make a marinated beef and summer vegetable salad with a strawberry ice cream sundae for dessert, and Forequarter has announced corn-encrusted whitefish with tomato vinaigrette and green beans.
Perhaps more exciting for food lovers are out of town chefs like Justin Behlke from Pilot Light in Chicago, chilled summer squash soup from Duluth, Minnesota-based Martha's Daughter, or pastrami beef cheeks from Brazen Kitchen in Dubuque, Iowa.
"It's giving folks a chance to experience these things without having to travel, which is cool," Hemauer said.
Madison-based Spirited Women, an advocacy group for women in the beverage industry, is collaborating on wine-based cocktails (there's no hard alcohol permitted in the park) and Karben4 is brewing a limited edition beer. The specifics are still under wraps but Hemauer hinted that the beer will be "sessionable" and "festival appropriate."
For the art, organizers cast a similarly wide net. Bethany Jurewicz, creator of last summer's art/food event The Apartment Project and founder of VEA Events, collaborated with Bubbler curator Trent Miller to compile a lineup of artists.
Several have university connections. Tom Loeser, head of the University of Wisconsin-Madison's wood/furniture area, is bringing handmade benches. Recent MFA graduate Dakota Mace, a Navajo photographer, will bring some of her delicate weaving work.
The chili pepper coffin was made by Eric Adjetey Anang, an artist in residence who moved to Madison from Ghana.
"We reached out to specific artists for works we knew we wanted that would work well at Olbrich," said Jurewicz. Some are bringing work they've already made, while others are creating work specifically for the event.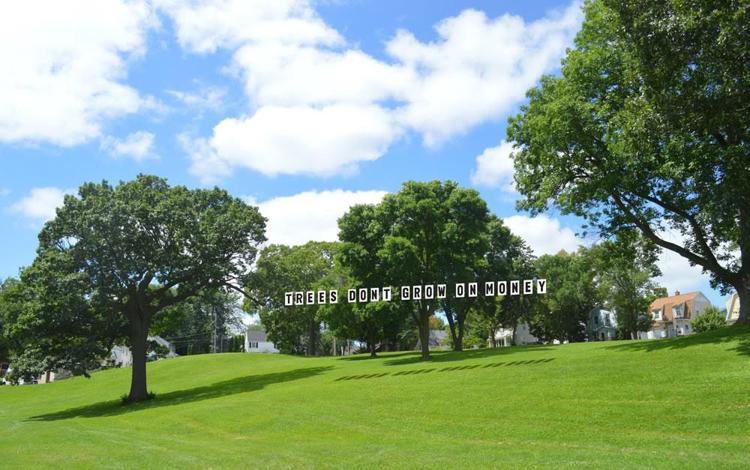 Jeremy Wineberg and Jennifer Bastian are both building "beautiful shady environments," Jurewicz said. Bastian will be serving lemonade in hers, calling it "Everyone's Fortress," a 20-foot-by-20-foot tent with cozy furniture and blankets inside.
All of the artists with the exception of Mace and her weaving have "accepted in advance they might get wet," Jurewicz said, and most everything is pretty durable.
"Nothing should not be so precious that a little rain would be detrimental," said Jurewicz, recalling the torrential rainstorm that overshadowed her first Apartment Project event. She anticipates that in 2018, the festival organizers will be able to do a full open call for artists.
Emily Julka, a photographer and designer who works with Underground Food Collective, is helping to promote and document the event. Julka plans to take some black and white images with a 35 mm camera, "to coincide with building the parks' archival history ... and create a little art out of the art," Jurewicz said.
Jurewicz also hopes that, as the festival happens, people who come will record it.
"I'm kind of counting on the audience to document as well," she said. "I'm hoping the hashtag (#makeshiftfestival) gets used a lot and our audience of 2,000 people will contribute to the documentation."
True to its name, Makeshift's organizers are already thinking of how the festival will shift and recreate itself in 2018. Hemauer said he's already heard from people who want to participate next year.
"That combination of creativity and highlighting what parks and public spaces mean to civic life," he said, "that's what sets us apart."