Milwaukee and Madison will be the first stops on Abortion Access Front's "cross country comedy and music extravaganza" in support of reproductive rights and abortion providers.
Before beginning the Midwest leg of a comedy tour, the organization will host five days of counter-protesting and "fun street theater" as hundreds of members of conservative Christian anti-abortion group Operation Save America converge on Milwaukee for a national gathering. A statement of "what OSA believes to be essential doctrines of the Christian faith" calls abortion "the national sin of America." 
Abortion Access Front founder and "The Daily Show" co-creator Lizz Winstead believes a visit from Operation Save America should spark the same outrage as a visit from white supremacists would. "When it comes down to people who are trying to literally destroy the reproductive rights of half of the population, where are people taking to the streets?" she said. 
Winstead, who was raised in Minneapolis, called the counter-protests "an intersectional fight," as Operation Save America has previously burned the gay pride flag and the Quran in response to what it calls "the rise of Islam" and "the normalization of homosexuality."
Abortion Access Front has dubbed the counter demonstrations, scheduled for Saturday, July 13 to Wednesday, July 17, the Garbage Fyre Festival after the notorious failed Fyre Festival. The group will then head to Madison to hold a July 18 press conference at the Capitol to draw attention to the way the group has shaped legislation by campaigning for and lobbying politicians. 
"I think that we have to stop looking at them as fringe," Winstead said of Operation Save America. "We have to show people they exist… and contact the people who represent us and say, 'This is not a vision of the values I want to live.'"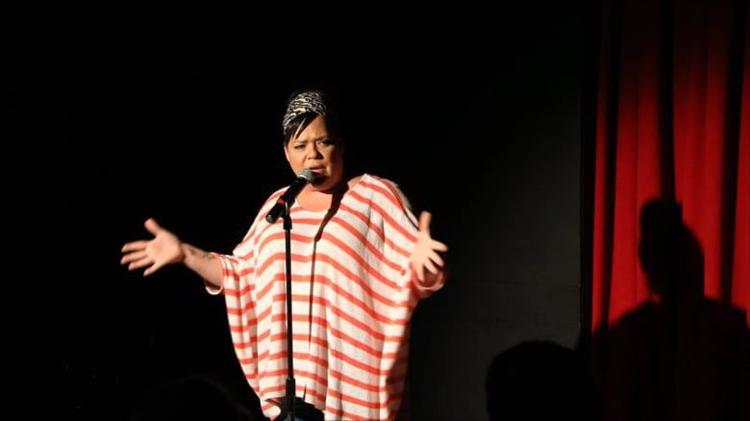 After the press conference, the Abortion Access Front will take its fight from the streets back to its usual venue: comedy shows.
The tour begins with stops in Milwaukee, Madison, Minneapolis and Des Moines, Iowa. Later this year, the tour will visit Louisiana, Texas, Georgia and Alabama, where legislators have recently enacted the country's most restrictive abortion laws.
At the High Noon Saloon on Saturday, July 20, Madison comedy lovers can see performances by Madison-based comedian Dina Nina Martinez, Abortion Access Front head writer Jaye McBride, stand-up comedian and "The Young Turks" regular Aida Rodriguez, and Bitchuation Room podcaster and Nat Geo correspondent Francesca Fiorentini. 
"It's a really fun diverse group of hilarity," Winstead said of the lineup.
It's not so much the content that's political, as most of the evening's comedy will not be abortion-related, Winstead said. "I'm the most political person," she said, explaining that she'll be talking about up-to-the-minute happenings in politics and reproductive rights in Wisconsin, "and then everyone else will just do their acts."
Rather, the group aims to use comedy to convene people who care about reproductive rights and connect them with opportunities to support clinics and abortion-access activism in their own communities. "We know how to put on shows, and so we can help grow the groups of people who are already doing the work locally," Winstead said. "Sometimes they're working so hard that they don't have time to have a fundraiser or build their own army." 
When Winstead says "army," though, she's not necessarily picturing militant pro-choice activism. Supporting abortion access also means making people aware of the basic needs of their local clinics and providers, Winstead says, though she herself didn't recognize this gap until she set out to do benefits for local clinics following the 2010 founding of the Tea Party congressional caucus.
"When I would go visit the clinics, they would say, 'Why are you here? No one ever comes to visit us,'" Winstead said. "It was heartbreaking to me. And I was like, 'I'm one of those people who kind of abandoned the clinics.'"
Pro-choice advocacy often overlooks the practical needs of the providers themselves, Winstead said. "If you provide (abortion services) in a state that's hostile (to abortion), sometimes you can't get lawn care. Sometimes you can't get somebody to fix your fence. Sometimes you can't get people to come and do any kind of work a small business would need because you provide abortions," Winstead said.
The Abortion Access Front aims to fill that gap by combining comedy with opportunities for pro-choice activism. The shows are followed by "an intimate conversation" with local activists and abortion providers who tell the audience what they need and ask audience members to sign up to help. 
"We've done everything from re-doing their gardens, to painting exam rooms, to sewing heating pad cover and footie warmers on the stirrups, to bringing lunch to the staff," Winstead said. "We're sort of Habitat for Humanity meets the USO and then everything in between."
Additionally, audience members can do some activism on the spot, like signing petitions or writing encouraging postcards that the organization mails to providers throughout the country. "It's pretty nice to be able to say, 'While you're here, there's one thing you're gonna do that's gonna be effective right away and make the lives of abortion providers better,'" Winstead said. 
The group does sometimes use comedy to put abortion laws in a new light. One series of web videos features a female comedians as sportscasters discussing recent attempts to restrict abortion access as if the state legislators were competing in the NCAA Sweet 16. "We like to use the videos as a way to tell the story of abortion laws. Pointing out hypocrisy through humor is and always has been a really good way to do that," Winstead said. 
"When you realize how many laws there are in how many states, just putting it into that context, it's really jarring for people," Winstead said of the sports championship format, noting that people often hear about individual laws without seeing the national picture. "We want to get people to re-prioritize and understand that reproductive care is a human right, and if you say you're an activist for human rights, maybe you should add it into your repertoire."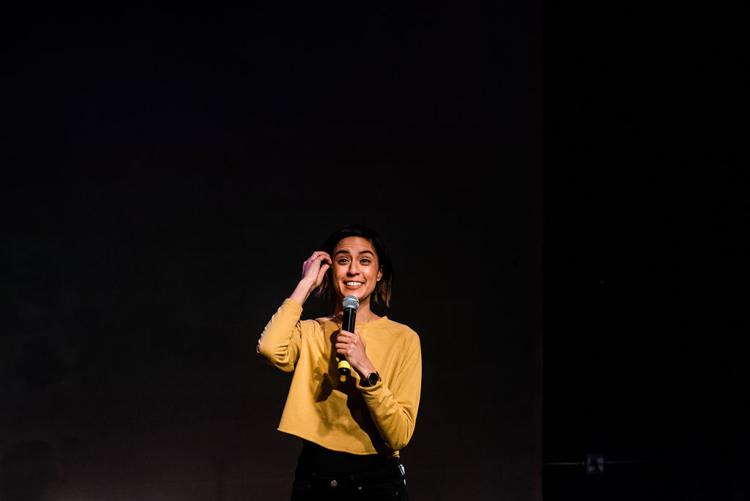 Putting abortion front and center
Winstead created the precursor to Abortion Access Front in 2012 as a 501(c)(4) organization called Lady Parts Justice in response to new anti-abortion laws in Texas. Unlike a 501(c)(3) organization, a 501(c)(4) may engage in political campaigning and substantial lobbying.
"I really wanted to get people engaged in midterm elections and state and local politics because that is where all of these abortion laws are happening," Winstead said. The 501(c)(4), now called Abortion Access Force, continues to push for pro-choice legislation. Winstead notes that growing threats to Roe v. Wade have prompted groups in some states — including her home state of Minnesota — to try to remove "draconian" laws from their books. "If Roe v. Wade gets overturned, those laws go back into effect," Winstead said.
Funders later offered to help her create the 501(c)(3) advocacy organization originally called Lady Parts Justice League, now called Abortion Access Front.
The name change reflects that the organization's advocacy is not limited to a single gender. "We just wanted to make sure that when fighting for reproductive rights and access that everyone felt included in the fight," Winstead said. 
But, she said, the name change also purposefully put abortion front and center."So often, I think, we have been living in a society where we danced around abortion," Winstead said. "I think our own movement has stigmatized itself by not talking about abortion, and if you… can't name it, what are you fighting for?" 
Winstead herself speaks openly about the fact that she has had multiple abortions, and she encourages people to ask themselves how they feel when she says that. "What is that feeling for you?" she asks, "If we all believe this is obviously a safe and legal medical decision to make… we shouldn't have a moral objection to it, but we don't do self-examination enough. And so I have no problem talking about it and sort of living my values on it."
Update: The original version of this story said that Aparna Nancherla of Comedy Central's "Corporate" and "labor organizer turned standup comedian" Jenny Yang would perform at the High Noon Saloon show. After the story was published, it was announced that Nancherla and Yang would no longer be on the bill.