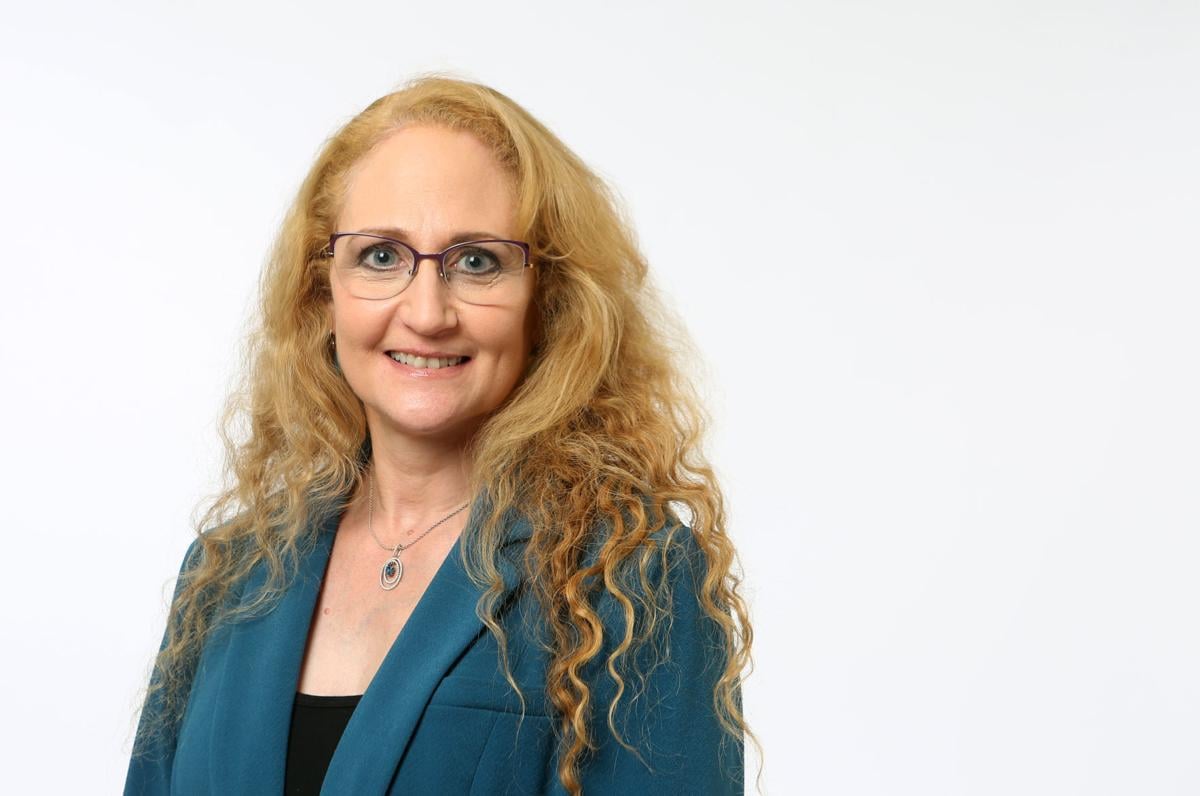 Jo Handelsman looks back fondly on her days as a science adviser to President Barack Obama.
Back then, science seemed important. Now, not so much.
"It's been a very sad process to watch science denigrated and evidence generally not being listened to," she said. "It's been tough."
She has plenty to distract her from the scientific train wreck in the White House. As director of the Wisconsin Institute for Discovery, Handelsman is immersed in all aspects of science, from fostering new ways to engage the global community in problem-solving to her own research into the communication mechanisms of bacteria.
She's also seasoned in the policy side of science, having spent three years in the White House advising Obama on a range of scientific issues and running the president's National Medal of Science program. President Obama handed out at least 57 of the medals. (President Donald Trump has given out none.)
Handelsman has led the Wisconsin Institute for Discovery since February 2017, a job that brought her full circle. She earned her Ph.D. in molecular biology from UW-Madison in 1984 and went on to a distinguished career at UW. As chair of the university's Department of Bacteriology, she was part of the planning group for the Discovery Building, and for the institute she would later lead.
A passionate advocate for women and minorities in the sciences, Handelsman co-founded UW's Women in Science and Engineering Leadership Institute (WISELI) and founded the Wisconsin Program for Scientific Teaching, which aims to increase diversity in the sciences.
Handelsman left UW for Yale University in 2010 and was awarded the Presidential Award for Science Mentoring by Obama in 2012.
The Wisconsin Institute for Discovery was envisioned as a place for interdisciplinary problem solving. How has it evolved under your leadership?
When I came we started thinking about how you generate interdisciplinary work. We took an experimental approach to figuring out whether there are deliberate things that we can do that will encourage truly broad collaborations across disciplines. We've implemented several approaches that I don't think have been used anyplace else. We're seeing how that works to encourage broad collaboration and novel ways of thinking about practical problems and basic science.
Can you give me an example of how that translates into solving scientific problems?
Our BrainSPAN 100 group is dedicated to using treatable mental and brain disease like anxiety, depression and sleep disorders as a model for studying the ones that we can't treat, like Alzheimer's and autism. It's what we call a multi-omics approach. The idea is to profile people with both kinds of disorders and then use machine learning as a means to find similarities or patterns in common between the treatable and the untreatable. Another area that has benefited a lot from this new interdisciplinary approach is data science.
How wide a pool of scientists do you hope to enlist to work on these projects?
The first step is connecting people within WID. The next ring around that is connecting with the rest of campus and finding those who have an interest or a need or something to offer. Then the third is reaching out to the broader community of scientists and non-scientists.
The institute is also exploring nontraditional connections to science. How do the humanities play into your mission?
The one that I find particularly exciting is the art-science fusion. We have several projects where we're trying to infuse science into the arts. We have a project, Science to Street Art, with the city of Madison to develop science murals, and that's starting to ramp up this fall. We have another project called Science to Script, which is bringing science into the process of writing plays and screenplays. Our first event is in October associated with the Science Festival (Oct. 17-20).
Those efforts to connect the public with science, especially girls, women and minorities, was that part of your focus in the Obama administration?
We did a lot of work with both television and Hollywood to bring depictions of scientists who are more diverse and more accurate to the public. We'll never know the exact impact that it had, but I see things frequently, and I wonder if perhaps they stemmed from that time in the White House. One concern is that young girls opt out of science. Even though they're just as interested and just as good at science before their early teens, they will decide not to pursue science in their early teens. One hypothesis is they see scientists who don't look like them in entertainment and media, and this makes them think they can't be scientists.
You worked with a president who had a keen interest in science. How often did you speak to Obama?
It varied a lot, whether I was working on one of his pet projects or not. It would be monthly or something like that.
What was one of his pet projects?
One that he took a particular interest in was precision medicine. That was the first initiative that I brought to him, and he was very deeply committed to making medicine and health treatments generally tailored to the individual. That's based on big data and machine learning that allows us to see things in data that we weren't able to see before. It's really transforming how we can treat people.
Seems like we've taken a huge step backward in science. How has Trump's hostility toward science played out among scientists?
I think it makes scientists feel like the public doesn't appreciate what they're doing. A lot of scientists feel that if the public understood what they were doing they would be more supportive. To have the public truly understand, we need more engagement with the public.
More scientists are engaged in public dialogue about science today than 10 or 15 years ago, and I think that's a good thing.
Has the Trump administration's indifference to science translated into a lack of federal funding?
Trump proposed massive cuts for science in two budget cycles, but Congress restored the budgets. Last year's budget actually saw some pretty dramatic increases in the budgets of some of the science agencies. There's an interesting irony there that Obama presented good budgets for science, but Congress put the caps on and reduced funding until we had a president propose big cuts to science.
Share your opinion on this topic by sending a letter to the editor to tctvoice@madison.com. Include your full name, hometown and phone number. Your name and town will be published. The phone number is for verification purposes only. Please keep your letter to 250 words or less.
Stay up-to-date on what's happening
Receive the latest in local entertainment news in your inbox weekly!