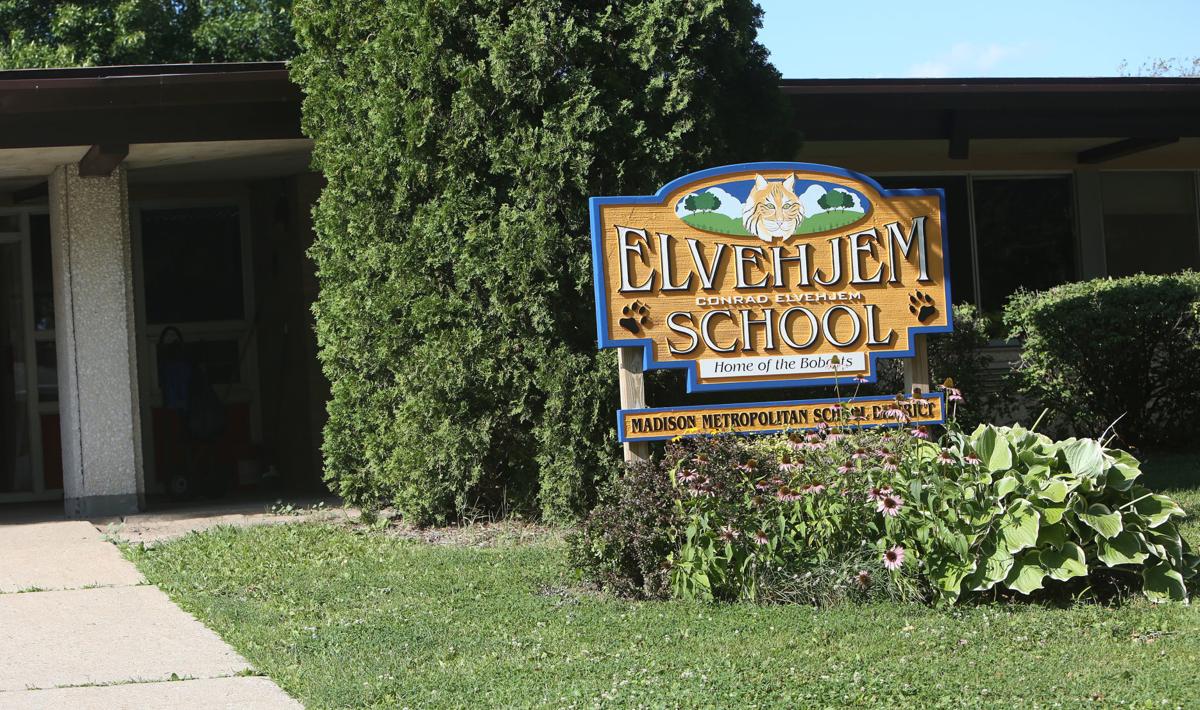 Students who don't have sufficient food access receive two meals per day at school, but what happens to these children while they are on summer vacation?
The Summer Food Service Program (SFSP) steps in.
According to George Reistad, Madison's Food and Policy Coordinator, the program, which launched Monday, provides free meals for students when school is not in session. The U.S. Department of Agriculture funds the SFSP, and REAP Food Group partners with the city of Madison, the Madison Metropolitan School District, Madison Parks, Public Health Madison and Dane County and Centro Hispano to administer the meal service.
The SFSP served 2.8 million meals during the summer of 2017, according to Amanda Kane, director of community nutrition programs for the state Department of Public Instruction.
"The SFSP was established to ensure that low-income children continue to receive nutritious meals when school is not in session. Free meals that meet federal nutrition guidelines are provided to all children at approved SFSP sites in areas with significant concentrations of low-income children," Kane said.
There are currently 50 sites children can go to receive free meals in Madison, and over 900 in Wisconsin. According to the MMSD website, sites qualify if the school in the attendance area has more than 50 percent free and reduced lunch enrollment, or if more than 50 percent of the children participating at the site qualify for free or reduced price meals.
"Without the program, students will lose the opportunity to have nutritional options," Reistad said.
The SFSP is a national program, and the USDA partners with national and state agencies to implement the program.
"USDA encourages collaborations with valued partners at the national, state and local levels to raise awareness about the nutrition gap low-income children face when schools close for the summer and the availability of summer meals to close this gap," Kane said.
Free summer lunches will be served to all children and accompanying adults Monday through Friday through Aug. 10, from 11:30 a.m. to 12:15 pm at Elver Park; 12:30 p.m. to 1:30 p.m. at Southdale Park; 11:30 a.m. to 12:30 p.m. at Centro Hispano; and 1 p.m. to 1:45 p.m. at Leopold Park.
Dozens of other locations including schools, community centers, apartments and more will serve free breakfast, lunch, dinner and snacks, and no registration or identification is required to receive meals. To find sites and meal times, visit mmsd.org/food or text "food" or "comida" to 877-877.
While the Summer Lunch Program is a national service, Madison wants to expand on it. The city sponsors free meals for adults at four locations: Elver Park, Southdale Park, Centro Hispano and Leopold Park.
"The USDA Summer Food Service Program is extremely important for lowering barriers to food access for children during the summer months," Madison Mayor Paul Soglin said. "The city of Madison is committed to sponsoring this program and providing funding to expand the provision of free summer meals, not just to children 18 and younger, but also to the adults who accompany them and who may also be experiencing food access and insecurity issues."
The food insecurity rate in Madison is 11 percent, according to Reistad. He said that "no one will be turned away," when they come to one of the sites.