For the Monroe Street Arts Center, a short move up the street will offer a world of new opportunities in 2020.
"Even just having our sign there is more visible," said MSAC executive director Monica Wahlberg of the new location is near Trader Joe's. "We're making a lot of connections."  
Founded in 1997, the arts center currently at 2526 Monroe St. serves some 600 individual students each year. It offers private music lessons and art classes for children, focusing on toddlers through middle school.
MSAC also hosts afterschool art programs, singalongs for little ones and their caregivers, and a few adult art programs as well as an open art studio on Saturdays.
A few years ago, MSAC expanded programming into a classroom/multipurpose room next to Colectivo Coffee. It began looking for a larger space in this well-off neighborhood about two years ago, with the goal of staying on Monroe Street.
Next year, that expansion is set to happen. In February 2020, MSAC's team is set to begin renovations in the 1700 block of Monroe Street (the address is technically 1732 West Lawn Ave.). The building is newly constructed by Urban Land Interests. MoTiS Architecture, the partnership of Jacob Morrison and Matthew Tills, designed the new space. 
It takes MSAC from 4,029 square feet to 4,945, but the new space is "engineered to put the area to the best use instead of our currently cobbled together studios," Wahlberg wrote in an email.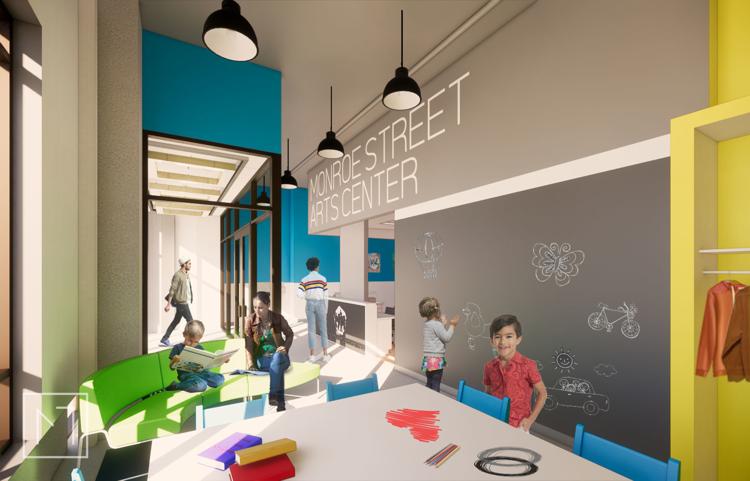 "Community members who question whether our little arts center on Monroe Street needs this have not realized the amount we have grown and expanded," Wahlberg said. "Not only internal programs, but our outreach efforts. We're ready to be a citywide community arts center."
MSAC's $1.1 million capital campaign went public in August. Program and marketing director Suzan Baldwin estimated they've raised $387,016. MSAC is in the middle of end-of-the-year solicitations and is "crossing fingers" on Madison Community Foundation grant funds.
Wahlberg said ULI founder Tom Neujahr has supported the move significantly, both with personal donations and fundraising contacts.
"They've gone above and beyond to offer us a bit more," Wahlberg said of Urban Land's support. "They know we're a nonprofit."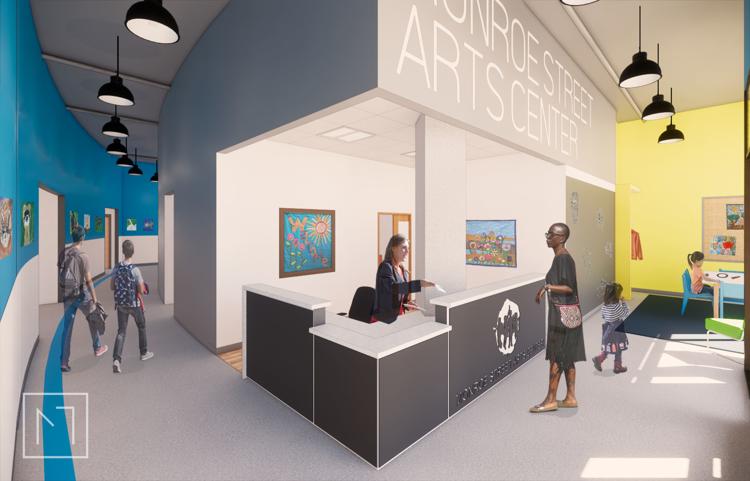 Arts + Literature Laboratory is also raising funds for its new location on South Livingston St. That 9,910-square-foot space, supported by a $2.1 million capital campaign, is supported in part by the city with below-market rent and a revolving fund grant. They hope to open by March 2020. 
Each of these organizations has a different focus. Arts + Lit Lab is a hub for professional visual artists, writers and performers as well as youth art programs. One of its goals is to support working artists. 
The Madison Youth Arts Center is a collaborative arts space for many entities. According to a story in Madison365, some 20 arts organizations including Black Star Drum Line, Whoopensocker and Madison Youth Choirs have expressed interest in having a presence there.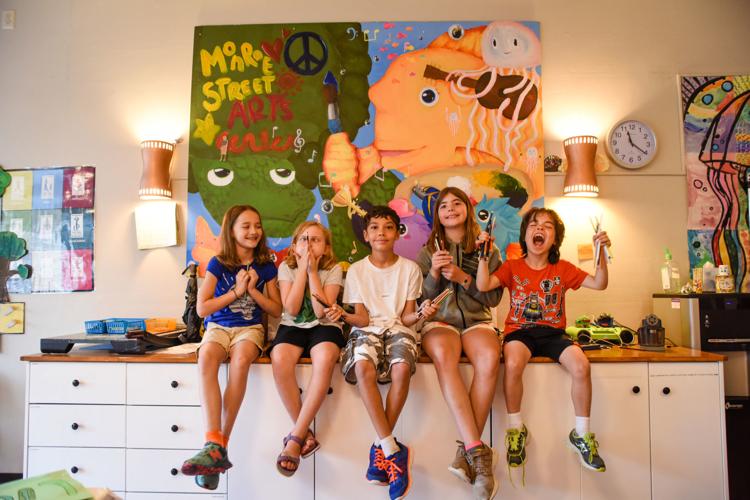 "All three of us are in conversation," Wahlberg said of MYArts and ALL. "Every other month we've been having lunches with each other to check in. ... We all have the mission of creating creative spaces that are accessible for whomever is around us."
Monroe Street Arts Center employs 33 people, five of whom are full-time. What sets the center apart, Wahlberg said, is the "quality of education that is more than an after-school program."
"Those after-school activities are valuable," she said, but "we offer a little bit more here."
That might mean studying cubism or doing a deep dive into watercolor and clay. It might mean private music lessons with a teacher to prepare for an audition with the youth symphony or a CTM show.
"We are developing a niche within the special needs community," Wahlberg said, describing a program they run called Oasis. "We have students all along the autism spectrum, who have sensory disorders or are hyper-aware of certain things. We want to make sure they are as comfortable as possible."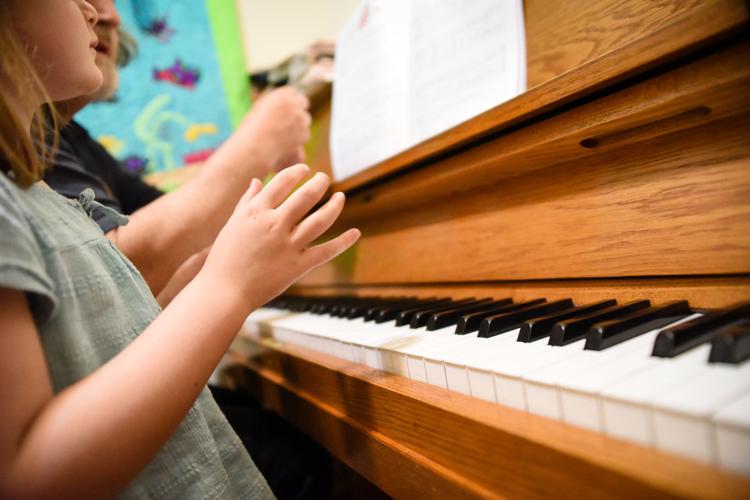 In the new building, Wahlberg hopes MSAC can expand its programming both in terms of schedule and scope. Right now, there's a quiet period between morning sessions and after-school programs. Wahlberg wants to reach more home-schoolers and keep art opportunities going all day.
MSAC also wants to reach more high schoolers, adults and seniors. They want to expand programming to include theater and movement, made possible by a new "yoga-style floor." MSAC could offer a poetry writing class that becomes a spoken word performance or ongoing open mic night. It would like to host a kids' theater camp. 
If all goes as planned, the new building could be a launchpad for more youth arts throughout the city. 
"We are very much looking forward to expanded collaborative projects," Wahlberg said. "We are also looking to expand outreach programs, which would include going into community neighborhood centers, where quality art and education may not be available.
"How can we provide art, music and spoken word opportunities for all ages?"
Share your opinion on this topic by sending a letter to the editor to tctvoice@madison.com. Include your full name, hometown and phone number. Your name and town will be published. The phone number is for verification purposes only. Please keep your letter to 250 words or less.
Stay up-to-date on what's happening
Receive the latest in local entertainment news in your inbox weekly!