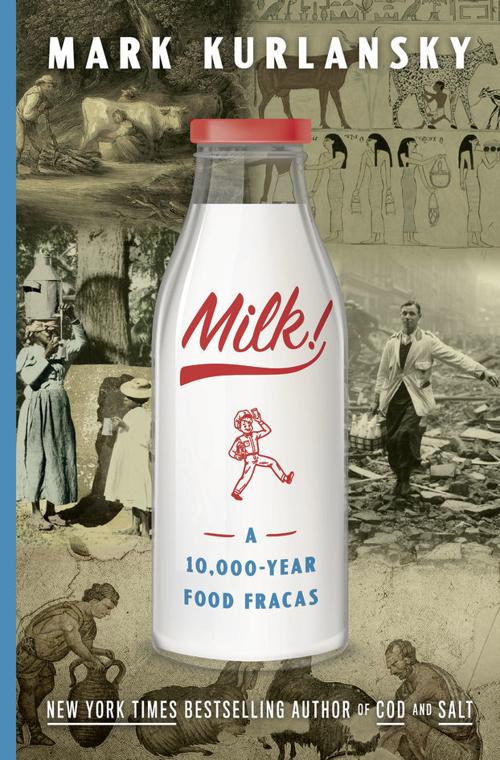 Mark Kurlansky's new book, "Milk: A 10,000-Year Food Fracas," contains thousands of factual observations.
Yak milk, arguably, tastes better than cow's milk because it's higher in fat. Vendors in the 1800s roamed the streets of New York, ladling out warm milk to customers from cows that might have been fed trash. Häagen-Dazs was invented in the Bronx, and it isn't Danish at all; that "dubious umlaut," as Kurlansky calls it, is just there to make the ice cream seem fancy.
In the ninth chapter, "Everyone's Favorite Milk," there's a blooper. Kurlansky is regaling some origin myths about the ice cream sundae — "supposedly no one had ever thought of adding chocolate sauce to ice cream before," he snarked.
"I wonder how that happened? That stuff really bugs me," said Kurlansky, who lives in New York and writes daily at an office across the street. "There's one of those in every book. I do too much and there's going to be something where the fact-checking doesn't work."
Kurlansky has written more than 30 books, both fiction and nonfiction. He's best known for his deep dives into single topics, collectively called "microhistories."
"Cod: A Biography of the Fish that Changed the World" and "Salt: A World History" are the most popular, joined by "The Big Oyster" and "Paper." He recently turned in a draft of his next book, which will be about salmon.
"Salmon ends up being more controversial than milk," Kurlansky said.
Before Kurlansky brings "Milk" to the dairy state, the best-selling author and James Beard Award winner (for "Cod" in 1998) spoke with The Cap Times about how he chooses his subjects, why he thinks oat milk shouldn't be called milk, and how what sells has surprised him.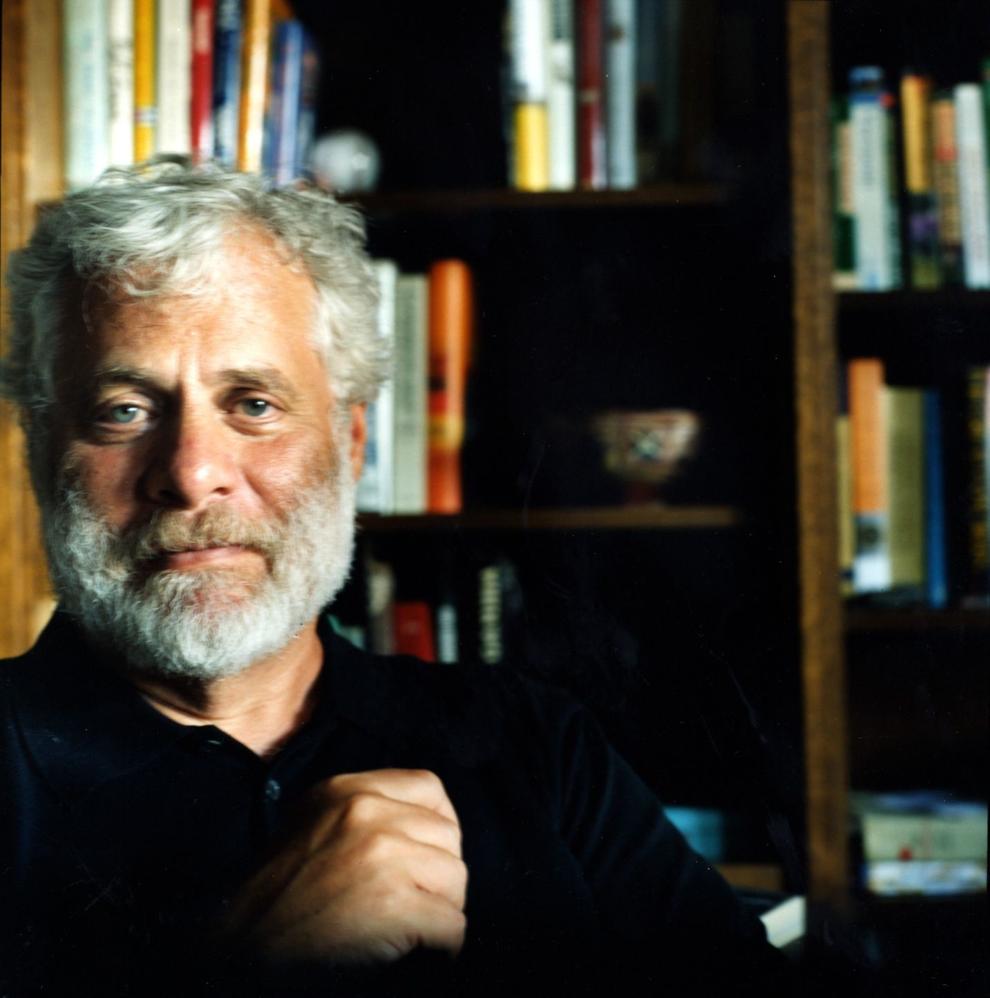 The Capital Times: What got you interested in writing about milk?
Mark Kurlansky: A magazine called "Modern Farmer" approached me and asked me to do an article about milk. To be honest I'd never really thought much about milk, so I asked, "What about it?" She had heard that when calves are separated from their mothers, the cows cry.
So I went around to farms in the Hudson Valley in New York. Some said they do, some said they don't. My favorite was the farmer who said, "Every mother is different."
Along the way I came to realize something interesting about dairy farming, and that is that it has always had lots of controversies. These controversies present opportunity, because the price of milk is too low. If you do something special you can ask for more money.
You can say, OK, I won't take the calves away from the mothers, and then you sell it as "animal kind milk" and charge more money for it. But of course you're losing a lot of your profit by letting the calves eat all that milk.
The problem with these ideas — organic, GMO-free, 100 percent grassfed — is the special thing usually means production is going to cost more. You have to figure out a formula that works.
The idea of all commercial endeavors is that you somehow come out ahead.
You talk about so many controversies — breastfeeding infants, the use of GMOs in feed grains, raw milk, large farms versus small. How do you decide when a claim is too spurious to include?  
Sometimes I just cover it as a controversy ... I don't resolve the issue. Unless there's some absolute way to find out, and even then, sometimes it's fun to quote somebody who's completely wrong.
From the beginning (the book) was about controversies. And the interesting thing is they never get resolved. There are more controversies about milk today than ever before in history, because we never resolve any of the old ones and we keep adding new ones.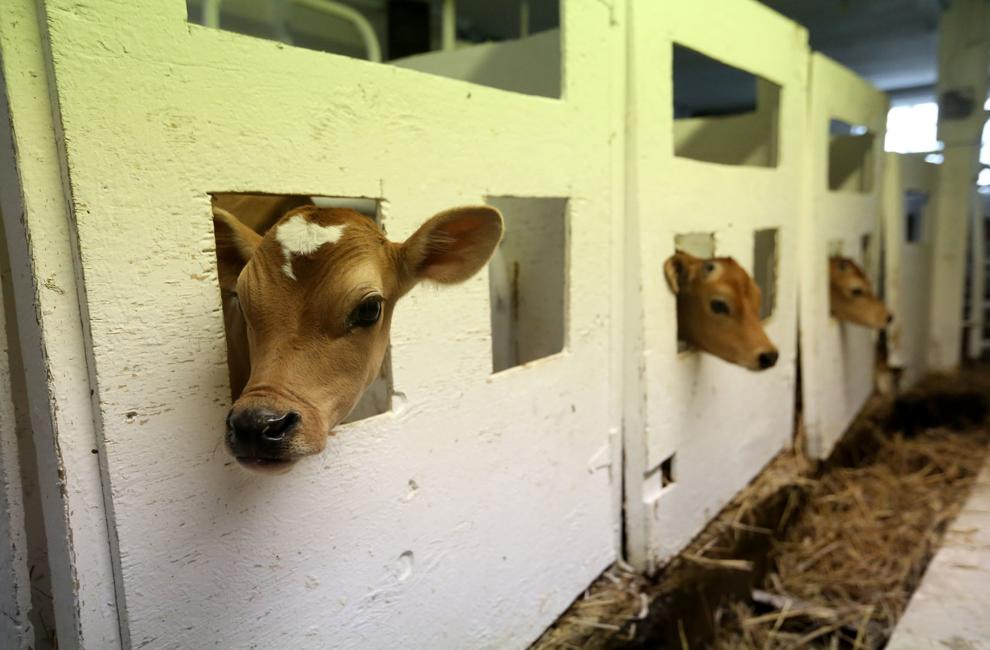 Wisconsinites have pretty strong feelings about milk. Are you expecting a lot of tough questions when you get to the dairy state?
There are certain groups that are really aggressive. When I'm giving a talk and see somebody wearing a T-shirt that says something about raw milk, I know I'm going to hear from this guy. Raw milk advocates are really passionate.
I have a problem with animal rights people. I don't have a problem with animal rights, but a lot of people say things that aren't true, have not spent time going around to farms.
I went to farms all over the world. The largest farms had 5,000 cows and the smallest farms had three. I have no doubt that animals do get abused and some farmers are horrible. But it's unfair to pretend this represents what farmers are like and what dairy farms are like.
Most of the farms I went to, they called all the cows by name. They work with these animals as their livelihood. They're not interested in abusing them.
I really don't like the way farmers are treated and talked about. It is so tough to be a farmer. The profit margins are so small. One mistake and you're sunk, and there's no day off for vacation or your kid's birthday. These people are owed a little respect.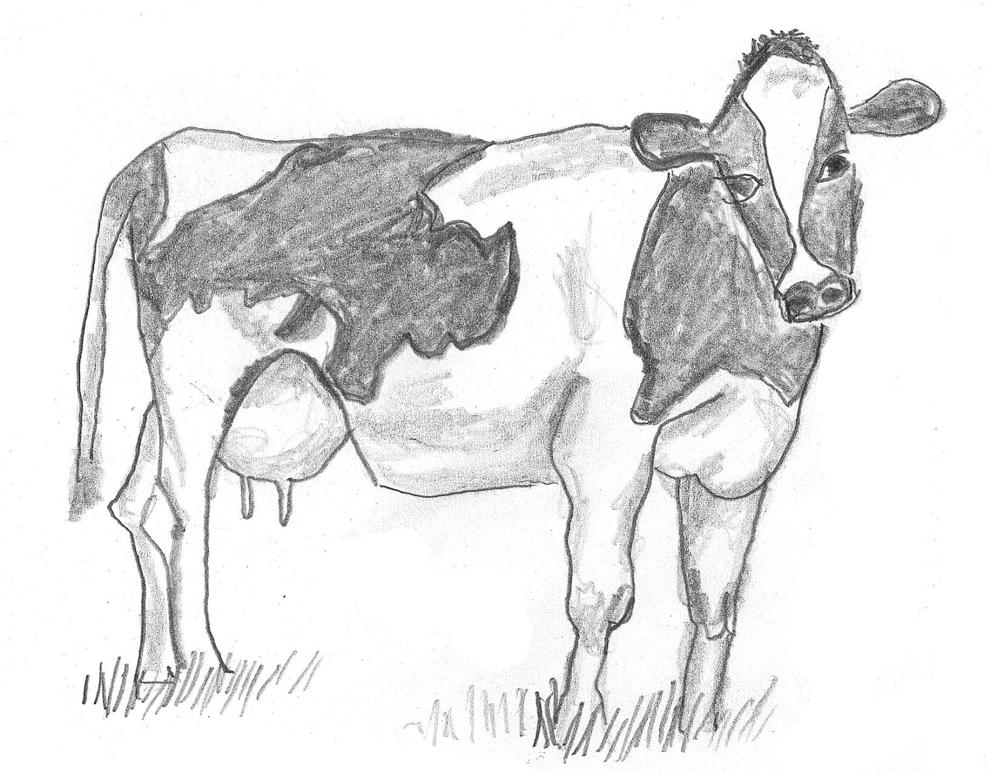 Do you think the success of your single-issue food books reflects a growing curiosity about where our food comes from?
Everybody was surprised about the success of "Cod." I have no idea why people buy what books, what sells and what doesn't. Often my favorite books are the ones that sold the least. I think most writers will tell you that. My fiction sells less than my nonfiction which is too bad, because I like my fiction.
I had two books came out one after the other. One was called "Food of a Younger Land" about this WPA food writing project. That was interesting, but nobody expected it to be hugely popular. It was a best-seller.
And then I did this book about a small town in the Dominican Republic that produced a lot of major league baseball players. Because it was baseball everybody thought it would be a best-seller, and it didn't sell as well as the food book. So you never know.
What do you make of the growing appetite for milk substitutes?
Lactose intolerance is a natural condition. We're all supposed to be lactose intolerant. But I don't like substitutes. If you don't want to drink milk, don't drink milk. But don't drink almonds and tell yourself you're doing the same thing. I agree with the milk producers who are trying to legally bar them from calling it milk.
In the Canton province of China, in Cantonese cooking, there's a very old popular tradition of using what we call soy milk but they have no tradition of using milk. The soy milk is not a milk substitute, it's something else, and that makes sense to me.
Are you going to get some cheese curds when you get to Wisconsin?
I love cheese curds! In the west you get them a lot, but in New York you don't get them as much. I think they're great. I sometimes marvel that anybody got the idea to press them together.
On the other hand in Asia, the Tibetans and the Mongols take those curds and they dry them in the sun, and that's terrible. You might have heard how Mongol warriors were able to travel such long distances because they had cheese? That's the cheese they had, hard pellets.
You bust a lot of myths in your books. Is it hard for you not to jump in at dinner parties and say, "actually ..."?
It's a struggle! People are always bringing up things that they're completely wrong about, and I know because I've written a book about that subject. But I can't keep doing that.