The stereotype of pop culture geeks is that they live primarily in the digital realm — watching movies on Netflix, playing games on their phones, getting into heated arguments with each on Twitter.
But a growing group of DIY geeks show their pop culture love with a needle and thread, paintbrush or woodworking materials.
GeekCraft Expo Midwest returns to Madison this weekend, running from 11 a.m. to 6 p.m. Saturday and 11 a.m. to 5 p.m. Sunday at the Madison Masonic Temple, 301 Wisconsin Ave. Admission is free.
Forty crafters from the Midwest will be selling furniture, clothes, purses, artwork and much more, celebrating all kinds of nerd culture, from the biggest Marvel superheroes to that one weird, old TV show that you didn't think anybody else liked.
"GeekCraft encourages you to celebrate whatever your geek is," said Karen Corbeill, co-founder of The Bodgery, a makerspace in Madison and now the local organizer of GeekCraft Expo Midwest. "Don't be ashamed of the things you love, share them with the world."
Handcrafted items have been a longstanding tradition at science fiction conventions. GeekCraft founder and director Daniel Way is a comic book writer who worked on many titles for Marvel, including Deadpool and Wolverine. When he would sign comic books at conventions, he was attracted to all the interesting stuff for sale at the convention's 'Artists Alley."
"There's so much that they put into them, and there's just no justifiable reason for doing it," Way said. "That's where the geeky part takes over."
Way, who left writing for Marvel to work on his own creator-owned comics, and Kimberly Matsuzaki, formerly of the video game company Ubisoft, thought the idea of an event devoted solely to handcrafted artist-owned geek crafts would be a good idea.
A Michigan native, Way said he had a feeling Madison would have the right combination of elements for such a launch. He said he knew he was in the right place when he went to a bar in Madison and couldn't order a Corona. Only Wisconsin beers were on tap.
"We were trying to find that spot that had the mojo, right?" he said. "Had the geeky mojo going. And it was Madison. It just has that really cool thing. In order for GeekCraft Expo to work, we need people to make geeky things. And just as importantly we need a community to support that."
GeekCraft Expo Midwest launched in spring 2016 with only a dozen or so vendors, but over 2,000 people showed up. The Madison expos have gotten so popular that GeekCraft added another version in the fall. 
While the 16 other GeekCraft Expos around the country are defined by the cities they're in, GeekCraft Expo Midwest is the only one that's defined by a region, pulling in crafters from Wisconsin, Minnesota, Illinois, Indiana and Michigan.
Way said that a lot of licensed products related to movies and television shows are usually cheaply made, because the companies have spent so much to secure the license that they don't have much money left over to actually create a high-quality product.
But the crafters' love for pop culture translates into durable, high-quality products, Way said.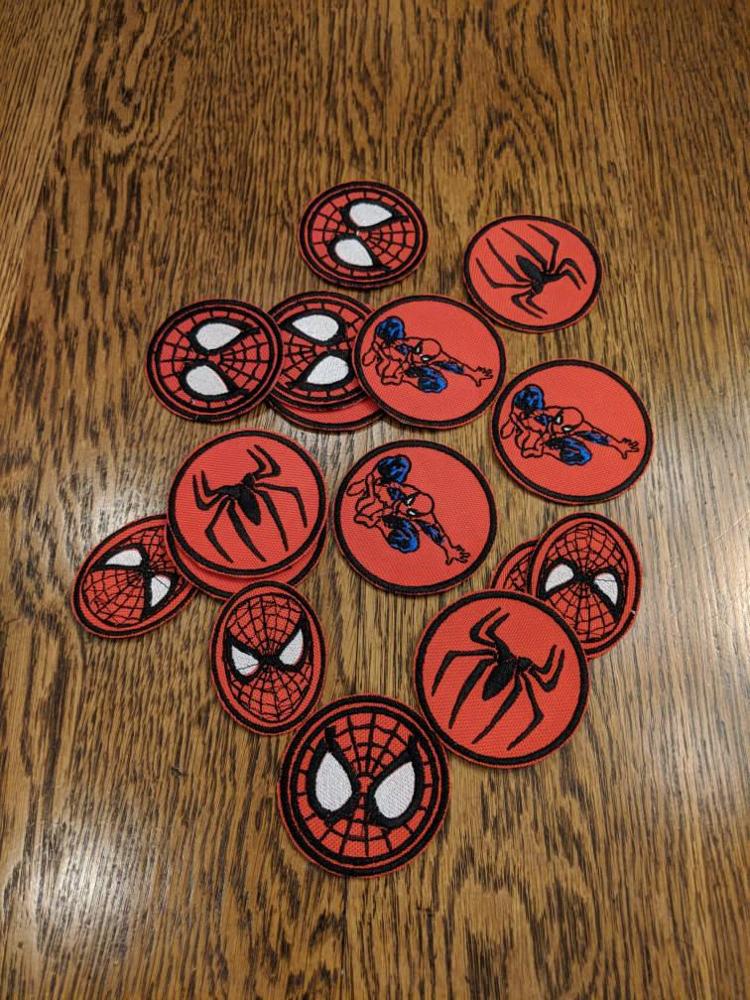 For example, Joshua Snyder-Hill was a banker who grew up in a family of embroiders and quilters, but never worked in textiles himself. But on casual Fridays, he started showing up for work in pop culture-themed ties. This eventually led him to start making ties himself.
"You don't normally get a horror tie or an Atari tie," Snyder-Hill said. "It just kind of blew up from there."
Through his website, Mr. Seams, Snyder-Hill makes and sells everything from a Pennywise trucker cap to a Mogwai necktie to a set of Bates Motel hand towels. This weekend will be Snyder-Hill's first appearance at the Madison GeekCraft, but he said he loves seeing what his fellow crafters are up to.
"It used to surprise me how much unique stuff you could get," he said. "There's a real authenticity to learn what they're up to and how they do it."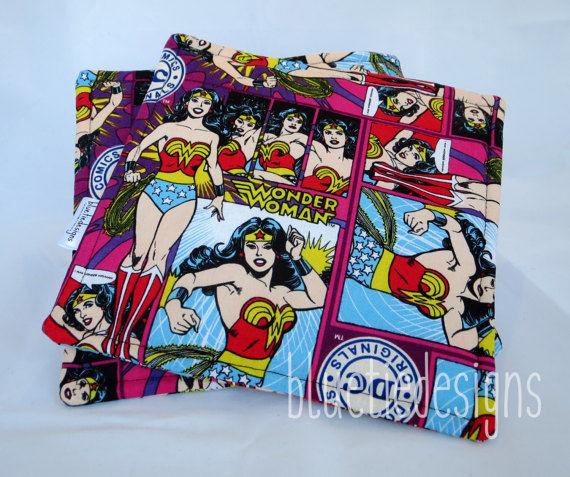 Beth Schofield of Minneapolis-based bluetiedesigns had been combining her pop culture love and her lifelong passion for sewing for years, becoming heavily involved in the cosplay/costuming community. One drawback: At some point, there wasn't much room on her walls for all of the artwork and merchandise she wanted.
So she shifted into making practical items that served a purpose in the house while also professing pop culture love.
"It then made me figure out that I personally wanted practical, nerdy things for my everyday life," she said. "It really got going once I made a set of Mario coin block potholders as a gift for a friend since I knew she loved Mario and was going to be moving out on her own soon."
Corbeill said The Bodgery will host special maker events for young visitors to make their own superhero masks or gauntlets. She said GeekCraft has been a great place to pick up a new pop-culture friend along with that pair of Wonder Woman earrings.
"It's so exciting meeting a new person and being able to go on and on discussing your favorite movie, episode, or book with someone who loves something as much as you do," Corbeill said. "GeekCraft is a great place for that. It's not just a place for shopping. GeekCraft is a place you can make friends and feel welcome."