After 46 years at 1209 Williamson St., tiny Star Liquor closed its doors quietly Wednesday, facing substantial debt and the prolonged absence of its owner.
By Friday, a new group of investors was looking to bring it back.
Josh Swentzel, a Star Liquor employee for five-plus years through 2014, runs the Ohio Tavern and a spirits and smoke shop called Degoba on Atwood Avenue. Swentzel and partners (currently silent) are looking to lease the Star Liquor space and keep the tradition of a locally owned liquor store going.
"There's a big place in my heart for that store, for sure," Swentzel said. "Those neighborhood stores work as anchors for the community, like the old market used to do. There's a lot of value in the people who ran into each other at the store, that face-to-face interaction. You can't replace something like that."
Star Liquor had been around for 10 years when Jerry Mogensen bought the business in 1982. Mogensen developed a reputation for both his brusque attitude and deep knowledge of wine.
The shop was among the early promoters of rosé, stocking dozens of cases every spring. It did not carry mini bottles (Mogensen didn't like cleaning them up from the parking lot) but did carry some 60 kinds of Scotch, even though Mogensen personally hated it.
After he had a stroke several years ago, Mogensen turned management of the business over to Adam Casey, a veteran employee. Casey declined to comment on the closing.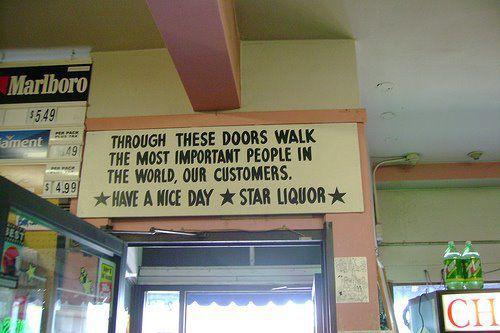 On Thursday, Joe Anderson, a longtime friend of Mogensen's and acting as his power of attorney, oversaw details surrounding the store's closing, working with locksmiths and wholesalers who stopped by to retrieve inventory.
It was mismanagement, not outside competition, that closed the store, Anderson said. He declined to give an exact number for the debt, but said it would be tied to Star only, and that any new business would be "standing alone with no Star encumbrances."
"Small retail is tough everywhere, always," said Anderson, who worked off and on in the store for years. "It takes a person who's willing to make their dream work and work towards it. Jerry was Star Liquor. He lived and breathed it. Even when he was gone, he was calling the store six times a day."
Anderson was upfront about Mogensen's management style and personality. He wasn't nice or friendly — Anderson affectionately described him as "that short loud angry man yelling in the back." But he knew his wine.
 "Working a liquor store was the only thing he did well," Anderson said. "He worked at Badger Liquor on State Street. He was an aimless, uneducated punk who had a great palate and was able to take the essence of a bottle and describe it to another person.
"He had a passion for it ... the subtleness, the possibilities of what a wine can do," Anderson said. "You'd have people who knew every wine on a restaurant list or every wine in the grocery store, but Jerry was able to pick and choose, to find exceptional wines at all prices. That's a rare talent."
Anderson said financial pressure from Festival Foods on East Washington Avenue and new wine and beer sales at the Willy Street Co-op was "negligible."
"Competition can cause you to make a little less money, but the co-op had little impact," he said. "The store wasn't well managed. Star didn't close because of competition. There were plenty of customers, plenty of sales. The lack of Jerry is what caused its demise. He was not in the business at all for the last two years."
"As Jerry backed away from the store it became less a hands-on place to work," Swentzel agreed. "The variety stopped coming in, the interesting finds he had a knack for getting out of sales people. You did start to see stagnancy in the brands being carried — all malbecs were from Argentina, all sauvignon blancs from New Zealand.
"I don't think that's too hard to avoid, but you've got to put the work in."
Swentzel and his partners are still in a talking phase, working through the signing of a lease. They will likely have to change the name and get a new license from the city's Alcohol License Review Committee. Any inventory leftover from Star's previous incarnation goes with Mogensen's license.
"I may be taking a risk in this situation," Swentzel said. "But in my opinion, Star did not need to close. Festival might make a dent, and the co-op doing what they do. But I remember the days of everybody walking by and walking in that store. (Recently) they just failed to find what they needed at Star."
Swentzel hopes his team can win the neighborhood back with a new coat of paint, a deep clean and the kind of inventory Mogensen used to have.  
"There may be a period of adjustment," Swentzel said. "We'll have to prove ourselves. We'd like to pay homage to it. I hope it's a good opportunity for Jerry and for us."