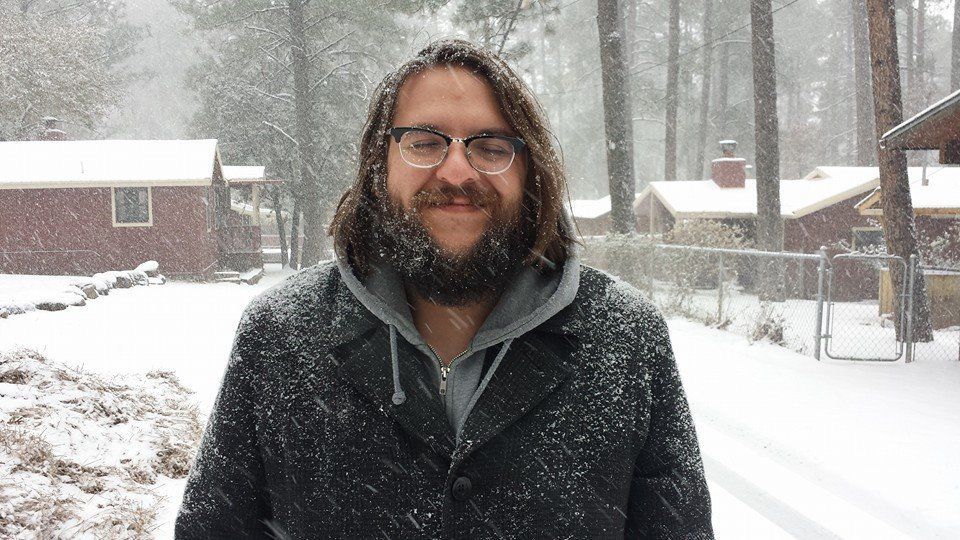 Jorge Szewc said he first realized the comedy podcast he was making with his friends had become a hit when he noticed just how many people were making internet memes about the show.
"Fans were listening to a new episode, and already making memes that same day to put them on our Facebook fan page," Szewk said. "That's when we knew that, whoa, this is getting kind of crazy."
The Madison resident is the executive producer and occasional co-host of "Leyendas Legendarias" ("Legendary Legends" in English).
Szewc no longer needs memes to measure the success of "Leyendas Legendarias," a Spanish-language show about serial killers, aliens, conspiracies, cryptozoological curiosities and other unexplainable phenomenon. According to Spotify, which nominated "Leyendas Legendarias" for podcast of the year at its inaugural Spotify Awards this year, the show has become one of the most-shared and listened-to podcasts in Mexico, with close to 200,000 followers on the platform. The show came in second place at last week's awards show.
The show is also getting attention on the U.S. side of the border: All Things Comedy, the podcast network founded by comedy heavyweights Al Madrigal and Bill Burr, has begun airing episodes, making "Leyendas" the first Spanish-language podcast on the network.
Szewc said that the email from the network's leaders letting him know he was on the roster was his computer's desktop wallpaper for months.
"I still can't believe it. Bill Burr is one of my favorite comedians," Szewc said. "'The Dollop' (another show on the network) is my favorite podcast."
Szewc moved to Madison last year with his wife after she landed a fellowship at the University of Wisconsin-Madison. Before that, he was living in El Paso, Texas, where he became friends with the eventual hosts of "Leyendas Legendarias," the Ciudad Juarez-based standup comedians Eduardo Espinosa and José Antonio Badía.
Szewc said that the group wanted to make their own show that would introduce elements of their favorite American shows to a Spanish-speaking audience. Szewc offered to help finance and produce the project, while Espinosa and Badía would co-host, with Szewc occasionally joining them in the studio.
They decided to focus on all things creepy and conspiratorial because they wanted to replicate the success of true crime and horror-focused podcasts and television in the U.S. Szewc said they also took inspiration from A.M. talk radio. He grew up listening to a show called "La Mano Peluda," the Mexican version of the American radio show "Coast to Coast," in which callers share bizarre conspiracies and stories of close encounters.
"Sometimes you'd catch some of those people who would talk about how they'd been in the military, and they'd been deployed on the moon, and how there was a galactic war going on," said Szewc. "For me, it's always been kind of funny."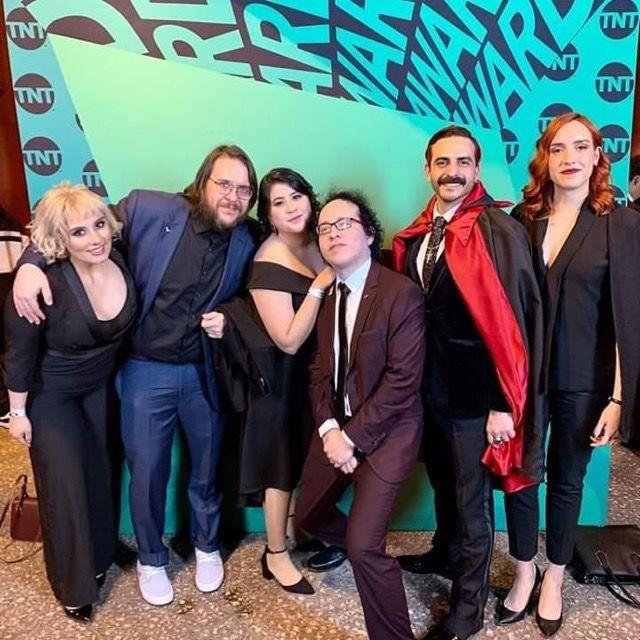 The show launched in March 2019, and has enjoyed a 53 episode-run. While many of the episodes tackle American subject matter, like the Mothman and the Roswell UFO incidents, the show also tackles distinctly Mexican stories. On the first episode, Szewc and the two main co-hosts talk about Las Poquianchis, two sisters from north-central Mexico who ran a prostitution ring responsible for the murder of dozens of women in the 1950s and '60s. On another episode, featuring a popular Mexican comic called Slobotzky, the crew unpacked the story of the "Mexican Chernobyl," in which irradiated metals from a radiotherapy machine were unknowingly melted down and shipped around Mexico.
The episodes all feature Badía sharing his in-depth research on a particular piece of mythos or legend, with Espinosa reacting to it with off-the-cuff commentary. Szewc said the duo has a dynamic reminiscent of Fox Mulder and Dana Scully on "The X-Files." Badía is more of a believer, whereas Espinosa is a skeptic.
In addition to occasionally filling the third chair in the studio, Szewc meets with advertisers, preps ad insertions, handles the show's communications, and generally manages the show along with two other producers. He's also responsible for introducing the show to All Things Comedy — Szewc happened to run into the co-host of the Dollop, Gareth Reynolds, at a bar when Reynolds was in town for a standup set at Comedy on State.
"We talked all night. We were outside of the bar until 5 a.m. just talking. And at some point, we got to talking about 'Leyendas' … we showed him how we were doing, and how it was crazy we had grown so much. And he liked the numbers," Szewc said.
Szewc said that he thinks "Leyenda Legendarias" is finding success because it helped introduce a new format — a research-based, partially scripted comedy show — to a Mexican audience at a time when podcasting seems to be taking off in the country. When he used to search for Spanish podcasts, he said, he would often only find educational shows about learning Spanish. That's not the case anymore.
"It's growing more and more. There's still a lot of work to do, to make this work in Mexico as it does in the United States. But I think we can get there. It's a growing medium," he said.
He said that he hopes that the work he does with "Leyendas," which now has a team of two other producers as well, can help pave a way for Mexican creatives to turn podcasting into a living. He hopes to make podcasting a full-time endeavor himself — currently, in addition to the work of producing the show, he works remotely as an IT support engineer for an Arizona company.
In the meantime, Szewc is working with the "Leyenda Legendarias" team on a brand new podcast for All Things Comedy: An adaptation of his all-time favorite show, The Dollop for Spanish-speaking audiences. The Dollop has a similar premise to "Leyendas Legendarias," only its hosts — the comedians Dave Anthony and Gareth Reynolds — cover obscure moments in history instead of bizarre and creepy conspiracies.
Szewc's adaptation, to be called "El Dollop," will take the same material covered on "The Dollop" each week, with Badía and Espinosa filling in for their American counterparts.
"It's something I'm really happy about," Szewc said. "This is my favorite thing, and we're getting to put it out there ourselves.
Stay up-to-date on what's happening
Receive the latest in local entertainment news in your inbox weekly!