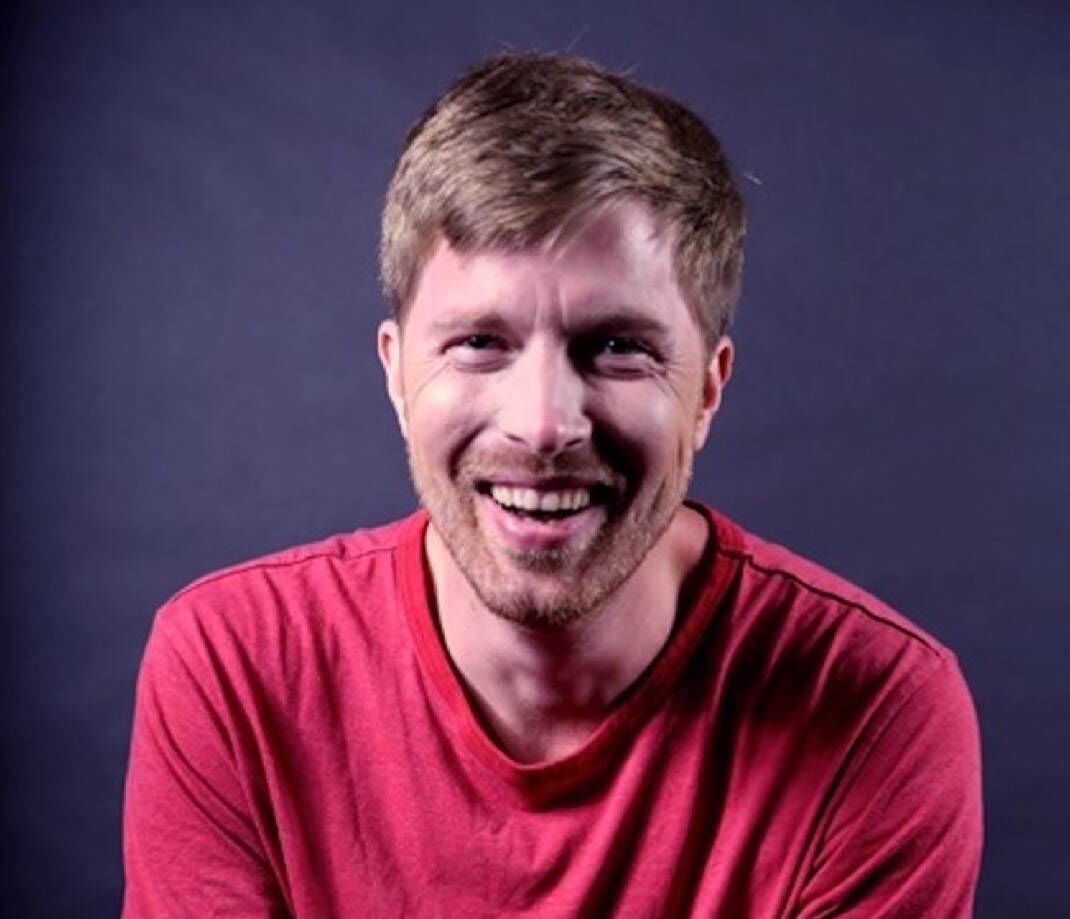 "What's the deal with that?" Observational stand-up comedians like Jerry Seinfeld ask that question all the time onstage while they're commenting on television commercials, airplane peanuts or grocery store lines.
You know who else asks "What's the deal with that?" all the time? Scientists, only they're investigating black holes, climate change and human genomes.
So the gap between science and comedy isn't as wide as it might seem. Comedian Shane Mauss bridges that chasm with his "Stand Up Science" shows and his "Here We Are" podcast, where he interviews scientists and asks them the deep questions about the world. In other words, he goes way beyond airplane peanuts.
"I kind of shifted gears a couple years ago, and decided that I would create content for people who really like to be engaged in critical thinking and new, creative ideas and learning new things," Mauss said in a phone interview. "There's not enough entertainment for those people."
Mauss is a natural fit for the Wisconsin Science Festival, where he performed last year, and he's coming back for this year's virtual version, which runs Thursday through Sunday. The free event will be a live recording of "Here We Are" called "The Media Dilemma" that will delve into the research behind screen time and social media.
Mauss' guests will include Heather Kirkorian, director of the University of Wisconsin-Madison's Cognitive Development and Media Lab, UW-Madison professor of communication science Catalina Toma, and comedian Ken Reid, host of the "TV Guidance Counselor" podcast. The session will be held via Crowdcast, where audience members can comment and ask questions throughout the event.
Mauss said a lot of his podcast listeners are like him — people who didn't get advanced degrees or particularly good grades in science class, but are curious lifelong learners who do a lot of reading on their own. Mauss grew up in La Crosse, and said he couldn't wait to graduate high school and embark on being a comedian.
"I didn't understand what school would have to do with what I wanted to do," he said. "As far as I'm concerned, I didn't start learning until I was out of school. A lot of my listeners are truck drivers, or people working in a shipping department with their earbuds in. They're a lot of blue collar folks who never got a college education, but are thoughtful and love learning."
After graduating from high school, Mauss moved to Boston and began doing stand-up in that city's competitive and respected comedy scene. His early act was fairly mainstream, tight sets packed with absurdist jokes, and it wasn't long before he was touring nationally, performing at comedy festivals and appearing on "Conan."
Success came so fast that Mauss was a little thrown by it, wondering what to do next now that he had achieved his childhood dreams so quickly. With the rise in podcasting, he saw the chance to move into a different vein of comedy that more directly reflected his obsessions.
"Podcasts really made everything more genuine, more authentic, more conversational," he said. "And I always loved having big, meaningful, philosophical conversations about, 'What's the meaning of life?' or if there's life elsewhere in the universe.
"I always liked new technologies and that sort of thing, and I just never thought of combining the two early on in my career. Reading science books was like my little hobby that I did to wind down at the end of the day before bed. I had never, ever seen anyone use science in standup. It just never occurred to me that it could be done."
Mauss said he decided a while ago not to use his position to try and persuade those who take anti-science positions on climate change or COVID-19. Although he's fairly pessimistic about humanity, even he was surprised that mask-wearing has become a partisan issue. But it takes too much energy to try and convince people set in their ways and making bad-faith arguments, and the reluctance of those naysayers to accept scientific progress is, in the end, irrelevant, he said.
"I think that science is just gonna move forward," he said. "There's just going to be aspects of the population that aren't really going to get on board, but they'll benefit from the technologies and use them. It won't really matter."
With live touring out of the question due to the pandemic, a lot of comedians are trying Zoom stand-up sets and other virtual events to make money and stay connected to their audiences. Mauss said he's approaching the technology in a different, more lasting way.
"A lot of comics are trying to do the quarantine compromise thing, like doing virtual stand-up shows or these socially distanced shows," he said. "Things that you would never do in a million years if it weren't for COVID. Whereas I'm trying to find things to add to my career that I'll be doing even after COVID."
Stay up-to-date on what's happening
Receive the latest in local entertainment news in your inbox weekly!