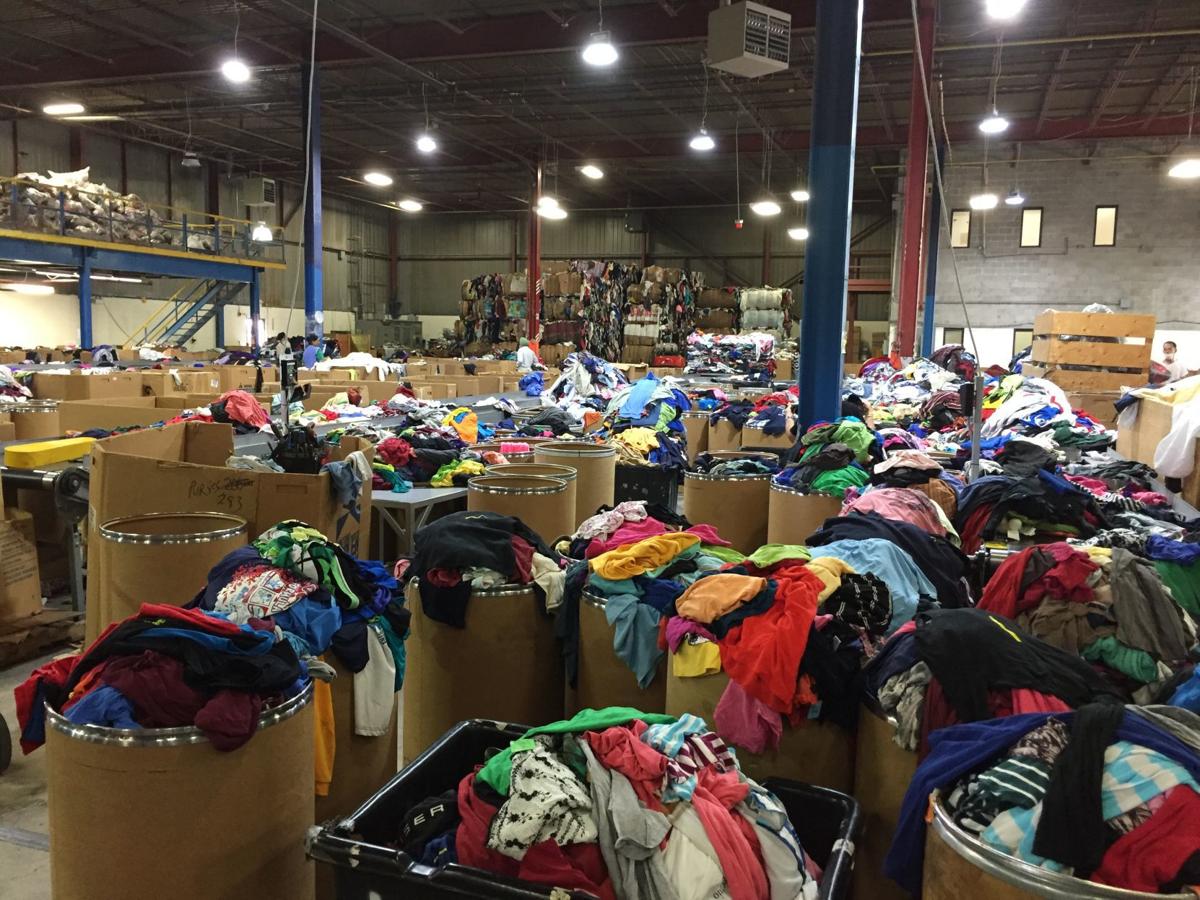 When Adam Minter walks into a Goodwill in Arizona, a flea market in Southeast Asia, or a used-good warehouse in Ghana, he's there as a journalist. Minter is a columnist for Bloomberg Opinion and the author of "Junkyard Planet," the unseen "trash economy" of the world where garbage is a billion-dollar industry.
Minter can strike up an immediate rapport in places where other journalists can't. Junk is in his blood.
"I am a fourth-generation junkman," Minter said in a phone interview from his home in Petaling Jaya, Malaysia. "My great-grandfather came to the U.S. with no education, no English. He wanted to be a vaudevillian, which didn't work out. So he did what a lot of people do when they can't find a job. He started picking junk off the street and selling it."
When they relocated to St. Louis Park, Minnesota, Minter's family started a successful scrap metal recycling business. Minter worked for his father for awhile before realizing that he'd rather be a writer. His history with the work can be felt in "Junkyard Planet" and his new book, "Secondhand: Travels in the New Global Garage Sale," where he treats subject matter that many hold at arm's length with insight, respect and even affection.
"It's been an advantage having grown up in it," Minter said. "One thing you learn growing up in scrap and refuse and waste is that while many people may not look down on you, they don't look up to you. If I'm in China or Ghana and I walk into a recycling yard or a used clothing facility and say 'My family did this,' there's an immediate rapport. Nobody's going to lie about that."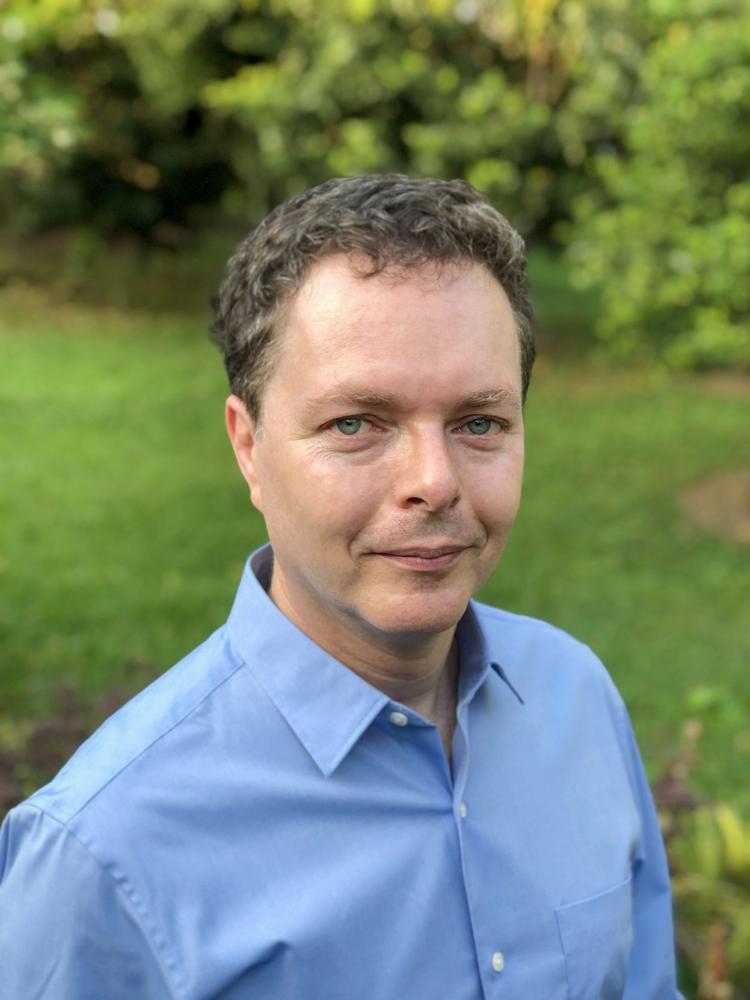 For "Secondhand," which was published Tuesday, Nov. 12, Minter's focus shifts away from goods that are at the end of their lifespan and towards used, discarded goods that might have a second chance — resold in used bookstores and Goodwill outlets, recycled into new products, or repaired.
In telling that story, Minter ended up writing about the idea of getting rid of stuff. That can be an emotional process, whether we're cleaning out the garage or figuring out what to do with the treasured items of a recently deceased parent.
"I thought it was going to be a book about the environment, about manufacturing," Minter said. "But it's a very personal book. It's a book about consumption. It's a book about how we assemble identities in a consumer society. The image we build of ourselves, for others and for ourselves, is embodied in stuff. When it comes time to start letting go of that stuff, it can be an incredibly jarring experience."
Minter will read from and talk about "Secondhand" at 7 p.m. next Tuesday, Nov. 19, at Madison Central Library, 201 W. Mifflin St. He said he's excited to come to Madison because of the central role the city has played in the sustainability movement.
In researching the book, Minter went inside a Goodwill federation in Arizona, a regional chain of Goodwill stores, to see exactly how the organization processes and sells donated goods.
"They are really keen to tell their story," he said. "When I met with the co-CEOs of that federation, they said, 'I can't wait for this book to come out, so I can finally explain to my relatives what I do.'
"That's exactly what I wanted to do. Most people know that Goodwill exists, but nobody ever goes that black box of what's inside the Goodwill."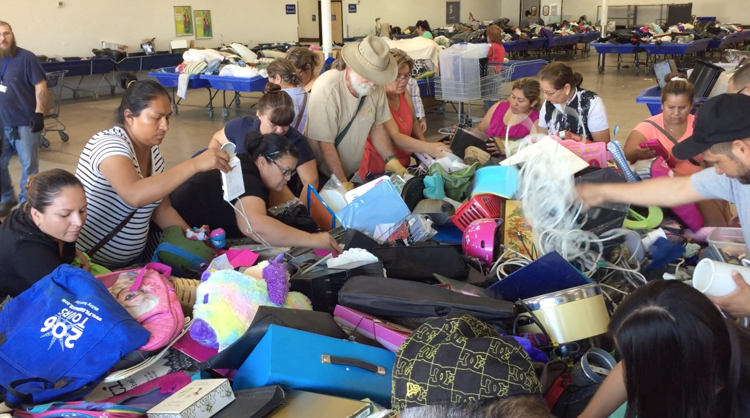 Minter writes about all kinds of subjects for Bloomberg Opinion. Recent columns have centered on music piracy in China and how climate change is affecting plans for the 2020 Summer Olympics. But he expects he'll always circle back to trash.
"Once people spend about six months around junk and waste and recycling as an economic activity, they always circle around to it," he said. "There's something just enticing and interesting about it.
"It does feel like the mysteries of life are revealed in its detritus more than it is in the shiny things you find at Target."
Stay up-to-date on what's happening
Receive the latest in local entertainment news in your inbox weekly!