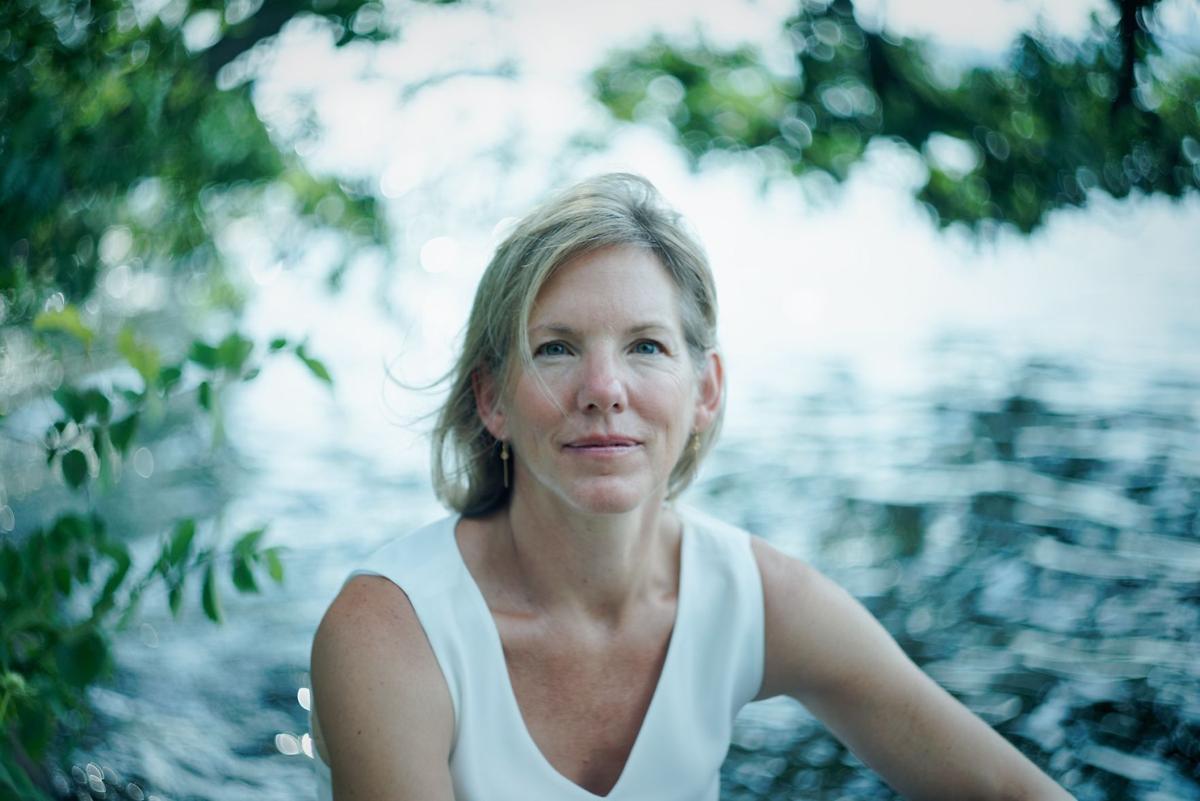 At one point, Madison author Christina Clancy stopped writing her new novel "Shoulder Season." She thought that before she could continue, she had to decide once and for all whether it was a good or a bad thing to work as a Bunny at the Playboy Resort in Lake Geneva, Wisconsin.
The answer she came up with was "both" or "neither." It was fun and it was grueling. It was exploitative and it was empowering. And a lot of days, it was a job — one that offered young women from small towns the chance to make some money and peek in at a bigger, more glamorous world.
"Every time I talked to somebody who had that job, it would complicate what I thought I felt about the job of being a Bunny," Clancy said in a phone interview. "And so I did feel like I wanted to portray their experiences accurately and with sensitivity."
"Shoulder Season," which was published last week by St. Martin's Press and is being touted as one of the must-read books of the summer, follows 19-year-old Sherri Taylor, who leaves her sheltered home in East Troy in the winter of 1981 to work at the club. Clancy did extensive research on the novel, including interviewing several former Bunnies, and the book captures the wild, funny and sometimes poignant details of the highs and lows of life at the resort.
It's highly entertaining, as in Sherri-parties-with-the-Allman-Brothers entertaining. But it's also very much a companion volume to Clancy's first novel, last summer's "The Second Home," in capturing the exhilaration and terror of a young woman growing up, making mistakes and living with the consequences. Clancy is hosting a launch party for the book at 6 p.m. Tuesday, July 20 at State Line Distillery, because a book like this has to be launched from a place that serves cocktails.
This interview has been edited and condensed for clarity.
My friend says it's like the hood is still warm on "The Second Home." I love that phrase. But also I had a lot of time to work on "The Second Home." I didn't even know I'd sell it, so I didn't feel like I rushed or anything. And then I had a two-book contract, and I had a year to write the second book. In publishing, it makes a ton of sense. They want authors to publish.
I'm not going to become a book-a-year writer, but I liked having the deadline. I'm really proud of how "Shoulder Season" turned out. It was hard to write that in a year, because it required so much research on top of just figuring out the story, and writing until I couldn't even blink my eyes. But it's great to have both books helping to promote each other.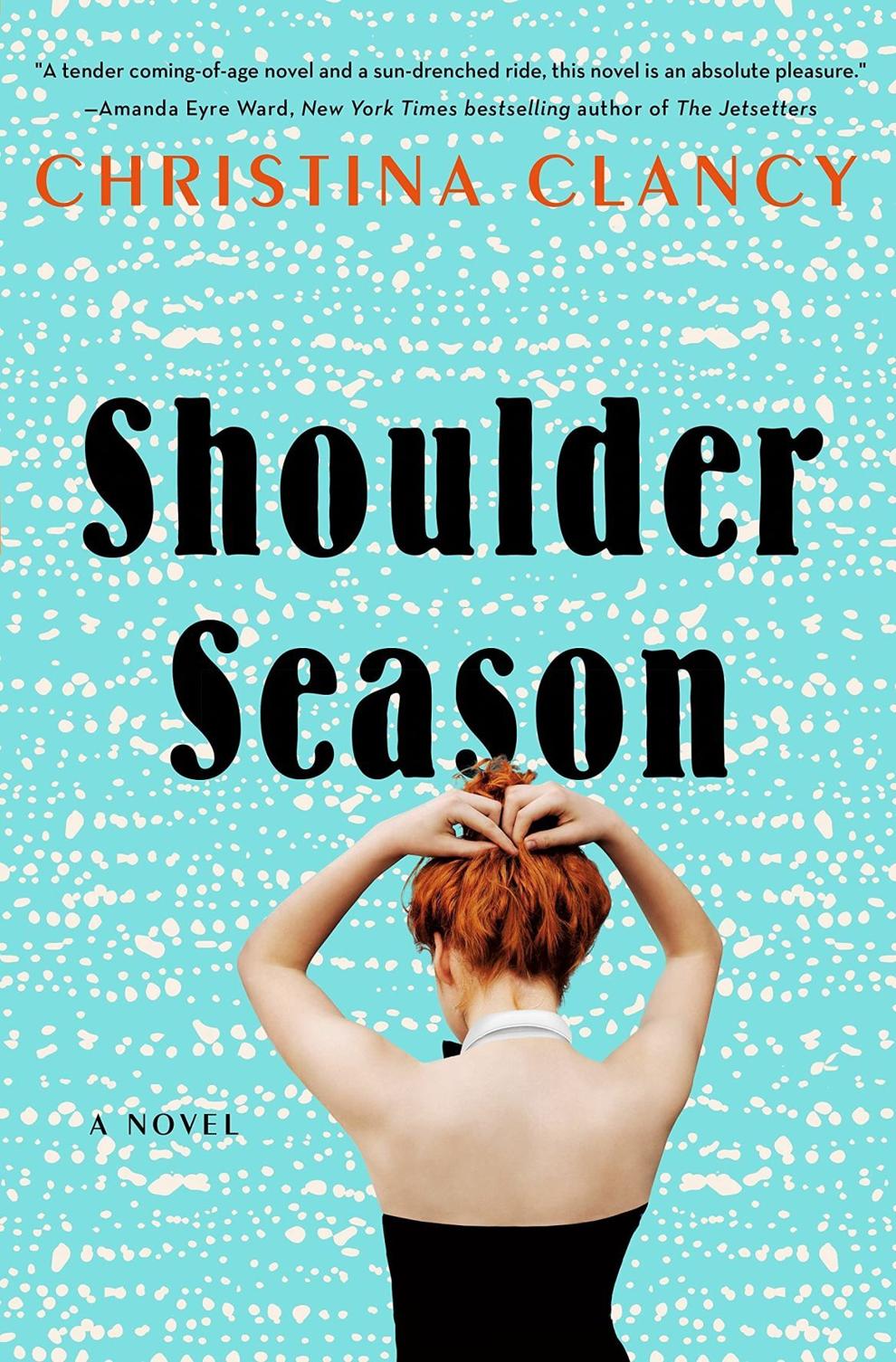 And "Shoulder Season" seems like sort of a companion book to "Second Home." Even though they have very different settings, they deal with similar themes.
My daughter read "Shoulder Season," and when she finished it, she said something that I found so moving. She said, "Mom, you wrote two books about coming home." I thought, "Oh, she just nailed it."
"Shoulder Season" is being marketed as a book about the Playboy Resort, and it is about that. But to me the book started with me wanting to write about East Troy and validating small-town life here, where there's summer camps and beautiful lakes and rich soil and people who are proud to live here. I wanted to think about what it must have been like in the 1970s and early 1980s, where people in small towns, like Sherri, feel like they need to go somewhere bigger, and there's more to life that they haven't experienced, which is valid.
All in the sudden, in the '70s there's this heyday in southeastern Wisconsin to have Alpine Valley Music Theatre and the Playboy Resort. Suddenly, Sonny and Cher are just 15 minutes away from East Troy. Linda Ronstadt lost her luggage, and one of the Bunnies I interviewed was driving her around a small town looking in department stores for an outfit she could wear at Alpine Valley. It's such a interesting clash of worlds.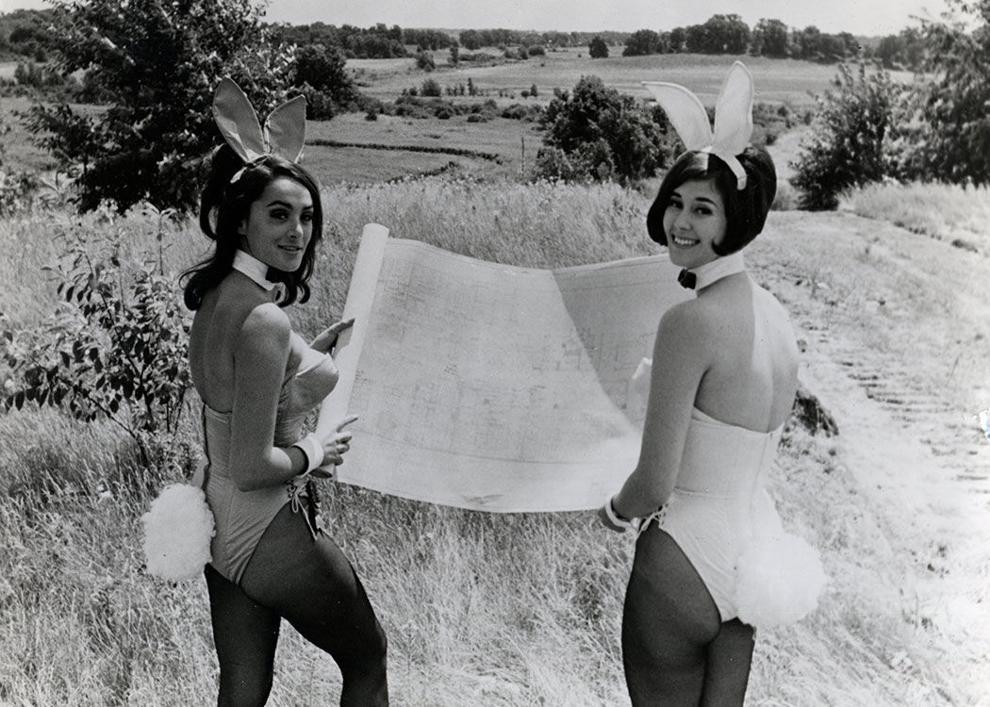 Do you think young women like Sherri are underrepresented in literary fiction?
I'm shocked that I'm the first person to write literary fiction that has a Playboy Bunny in the lead role. It's just surprising to me that no one's ever interrogated that life. I do think some readers will see a book about a Playboy Bunny and dismiss it as light or fluffy chick lit. I see it online described that way and it makes me bristle.
Before I started working on the book, when I thought of Playboy, I thought of Hugh Hefner pumped up on Viagra, with two women on either side of him. There's something very repulsive about that. But Playboy is a moving target, and over time it has had different roles in our culture. It was once considered very classy. We don't want to think that now because of #MeToo. We'd like to think that women took these jobs to perpetuate the patriarchy, that they were just out for fun and lightness, which Sherri actually was. But that doesn't mean her experience is devalued. Why can't women have fun in literature? And why can't that be considered literary?
I'm really glad that I've had this experience, because it really makes me realize how stigmatized that job was and how hard we are on those women, even though they have perfectly legitimate motivations for taking a job like that, when there was no other place for somebody in a small town. I don't begrudge Sherri for the decisions she made. And the funny thing that I came away with at the end of the book was realizing that if I had been in East Troy at that time, and was the right age, there's no reason to think that I wouldn't have done that.
It's such a strange job. These women are dressed in these provocative outfits and serving drinks in the cocktail lounge, but it was considered a "family resort," so they're also playing tiddlywinks with the kids during the day.
It is so strange. I have a story in the book where Sherri is supervising the Easter egg hunt in costume. That was a story I heard from one of the Bunnies and I had to put it in there. It really was this weird world. And I think what I wanted to capture was how difficult that must have been. Like, it's hard enough being a woman as it is. But imagine being a woman dressed in a Playboy costume, trying to both be alluring to the men who read Playboy magazine and comfortable for their mothers and wives and children who they might bring to the resort.