In the 1990s, Anne Elizabeth Moore was living in Madison, writing for The Onion and diving into the city's punk rock scene, including hosting a "riot-grrrl adjacent" radio show called "Girlie Magazine" on WORT/FM 89.9.
But when she read the comic strips of Montreal cartoonist Julie Doucet (doo-SAY), she felt a kindred spirit. Doucet's comic book series "Dirty Plotte" explored the feminine psyche with wit and frankness, and her candid stories of dealing with the fragile male egos around her resonated with what Moore experienced in the punk rock world.
"The way that she economized line and humor, that's the language that I started to apply to my world," Moore said in a phone interview from her home in Chicago. "I'm this punk rock loser that happens to be female, and there doesn't happen to be a lot of us around. Finding a treasure trove of words and images to describe that felt really important."
Moore went on to be a celebrated artist, author and journalist, particularly writing about comics. She returned to Doucet last year with a new book, "Sweet Little C***: The Graphic Work of Julia Doucet." The book, nominated for a prestigious Will Eisner award, is published by Uncivilized Books as part of a new series, "Critical Cartoons," long-form criticism that takes comic books and graphic novels seriously and passionately.
Moore will be back in Madison to talk about Doucet and her other projects at A Room of One's Own, 315 E. Gorham St., at 7 p.m. Thursday, July 11.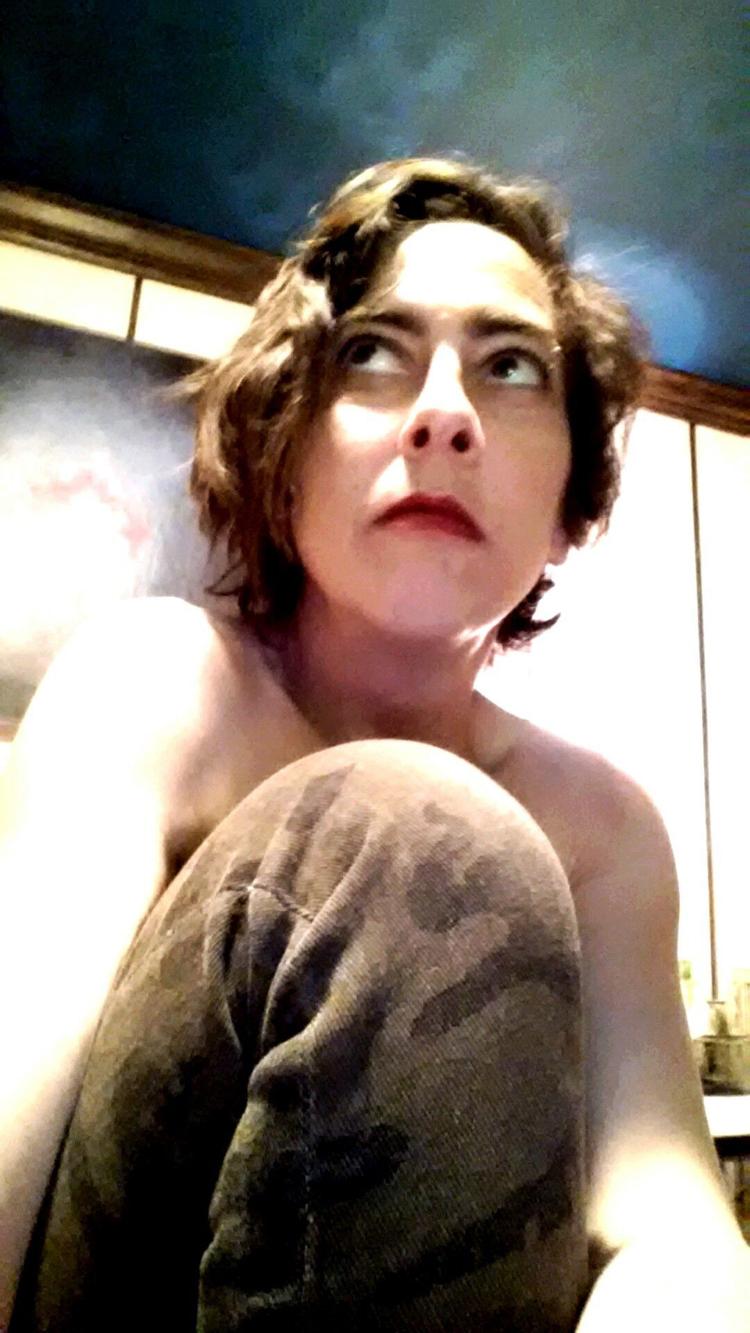 Writing the book wasn't Moore's idea. She pitched the editor at Uncivilized Books on a project about another comics creator, but was told, "If you don't write about Doucet, nobody will." She said she wasn't sure whether Doucet would be receptive to the idea of a book-length project about her comics. Fed up with navigating the male-dominated world of comics, Doucet quit writing comics in the early '00s and now focuses on her artwork.
Even while writing the book and interviewing Doucet, the cartoonist was somewhat inscrutable about how she felt about the project.
"It wasn't until after the book came out was that she was appreciative, enthusiastic, thoughtful, engaged," Moore said. "But I definitely wrote the book thinking, 'This person does not like me at all.' Which also, as a critic, frees you up not to have to worry about pleasing her."
In talking to Doucet, the question inevitably came up whether she will ever return to writing comics. Moore said it's not an easy answer, even for a fan. In a 2017 interview included in the book, Doucet said with characteristic ambivalence that she's not sure if she'll go back to comics, although "I have been toying with the idea. Don't tell that to anybody, of course."
"Whatever she wants to do to make her happy, I'm good with," Moore said. "But I would totally read more comics if she put them out. But as an artist, especially when I work in more visual forms, if I'm not finding myself challenged, the work is so awful. I want to be careful about offering that kind of encouragement. Look at all the indie bands who are back out on tour and just suck."
At A Room of One's Own, Moore will also talk about her 2017 book "Body Horror," a collection of wide-ranging essays, ranging from her reporting on women working in the Cambodian garment industry to how women are treated in horror movies.
"It was definitely the weirdest, most personal project that I've ever done," she said. "I look at the way that women's bodies are treated under capitalism. But it's much funnier than it sounds."
Moore's recent career includes a stint as editor-in-chief of the alt-weekly Chicago Reader and teaching at Beloit College. Her next book will be about Paul Ehrlich, the Nobel Prize-winning immunologist whose misguided theory that autoimmune disease couldn't exist ended up stifling research for half a century.
What connects all these disparate projects together? Even Moore isn't entirely sure, at least not until long after they're done.
"I'm totally driven by instinct and an interior sense of justice or integrity," she said. "It often takes a long time for me after I did something to see how it fits with the next thing I did. Because I do appear like I am jumping from place to place pretty randomly."