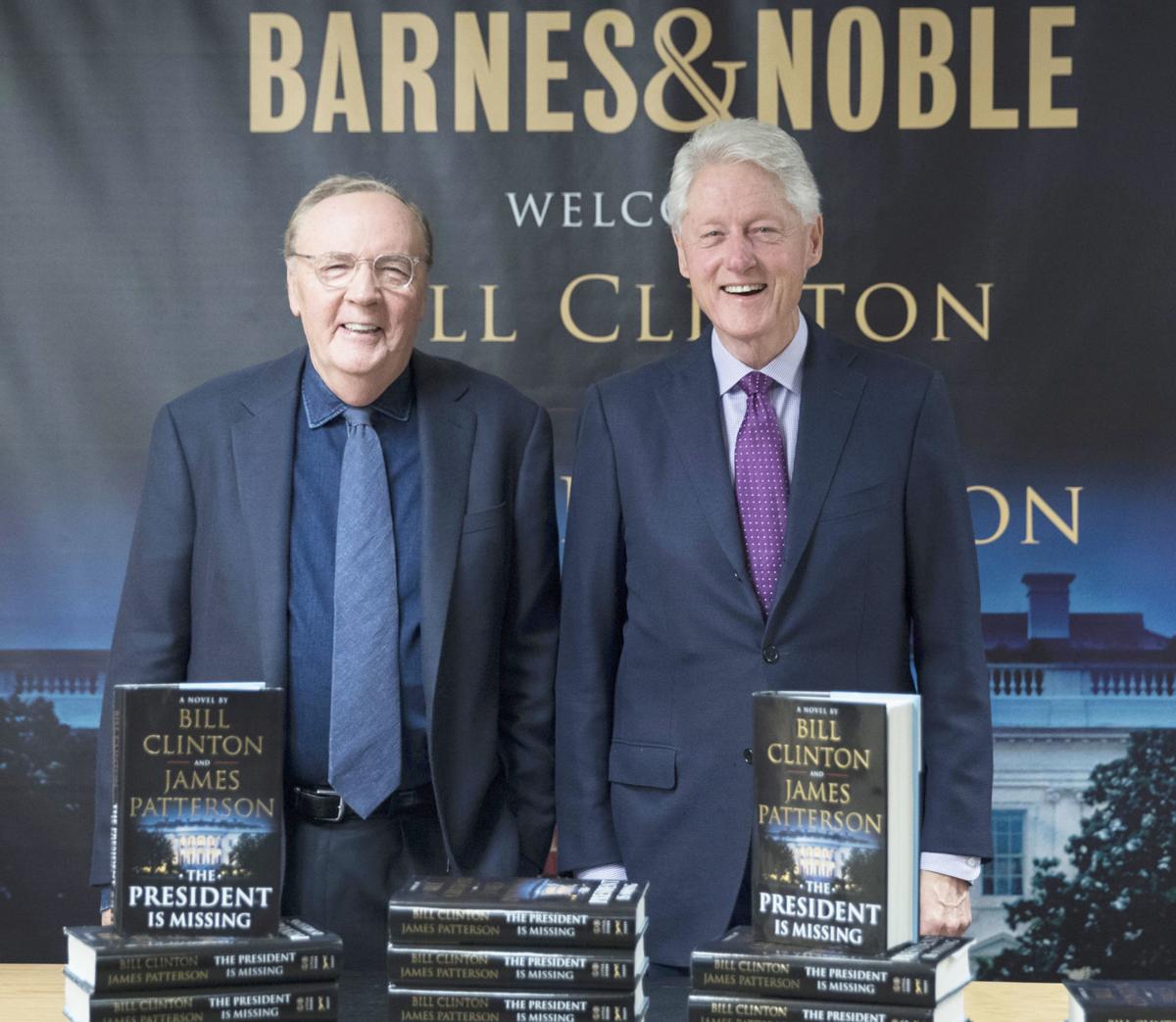 James Patterson, whose books for both adults and young readers have sold over 300 million copies, will appear to kick off the Wisconsin Book Festival this October.
The festival runs Oct. 11 through Oct. 14 in and around Madison Central Library. The library released details about this year's festival Tuesday afternoon.
Patterson, who has created the Alex Cross and Women's Murder Club series for adults as well as the "Maximum Ride" and "Middle School" series for kids and teens, will be at the festival on Oct. 7 as a preview event to the festival. He'll be in Madison at the Capitol Theater in the Overture Center in support of the first book in the new "Max Einstein" series, which centers on a middle-school girl who uses the STEM fields to solve mysteries.
"These books are the most important work I've ever done," Patterson said in an interview with The Bookseller. "They're an accessible, fun way to engage kids — particularly girls, who are too often dissuaded from pursuing their interest in science — in an adventure that weaves science, technology and history."
The prolific Patterson has been a tireless advocate of books and reading, and does his part to keep the bookstore filled. He often works with co-authors, including a particularly notorious one this year. He and former President Bill Clinton wrote the thriller "The President is Missing."
Other authors coming to this year's festival include:
The hip-hop artist Dessa, presenting her new book "My Own Devices," a memoir inspired by her musings while being out on the road touring (Oct. 14)
Rebecca Makkai, the Chicago novelist who wrote "The Borrower" and the new novel "The Great Believers" (Oct. 11)
Ling Ma with her much-talked about novel "Severance," in which a millennial worker in New York City survives the apocalypse (Oct. 13)
Journalist and food writer Mark Kurlansky, author of "Salt" and "Paper," penned his latest deep dive on a subject near and dear to Wisconsin hearts, "Milk!" (Oct. 13)
Former Wisconsin Gov. Tommy Thompson, presenting his new autobiography "Tommy: My Journey of a Lifetime" (Oct. 13)
New York magazine writer-at-large Rebecca Traister, presenting her new book on the rise of women's political power in America, "Good and Mad" (Oct. 13)
Madison author Chloe Benjamin, presenting her acclaimed novel "The Immortalists" (Oct. 11)
Science writer David Quammen, with his new book "The Tangled Tree," looking at how advances in molecular biology are changing our understanding of evolution and history (Oct. 11)
Megan McDonald, author of the wildly popular "Judy Moody" series, with her new book "Judy Moody and the Right Royal Tea Party" (Oct. 13)
Emory University professor Carol Anderson, with her new book on voter suppression in America, "One Person, No Vote" (Oct. 13)