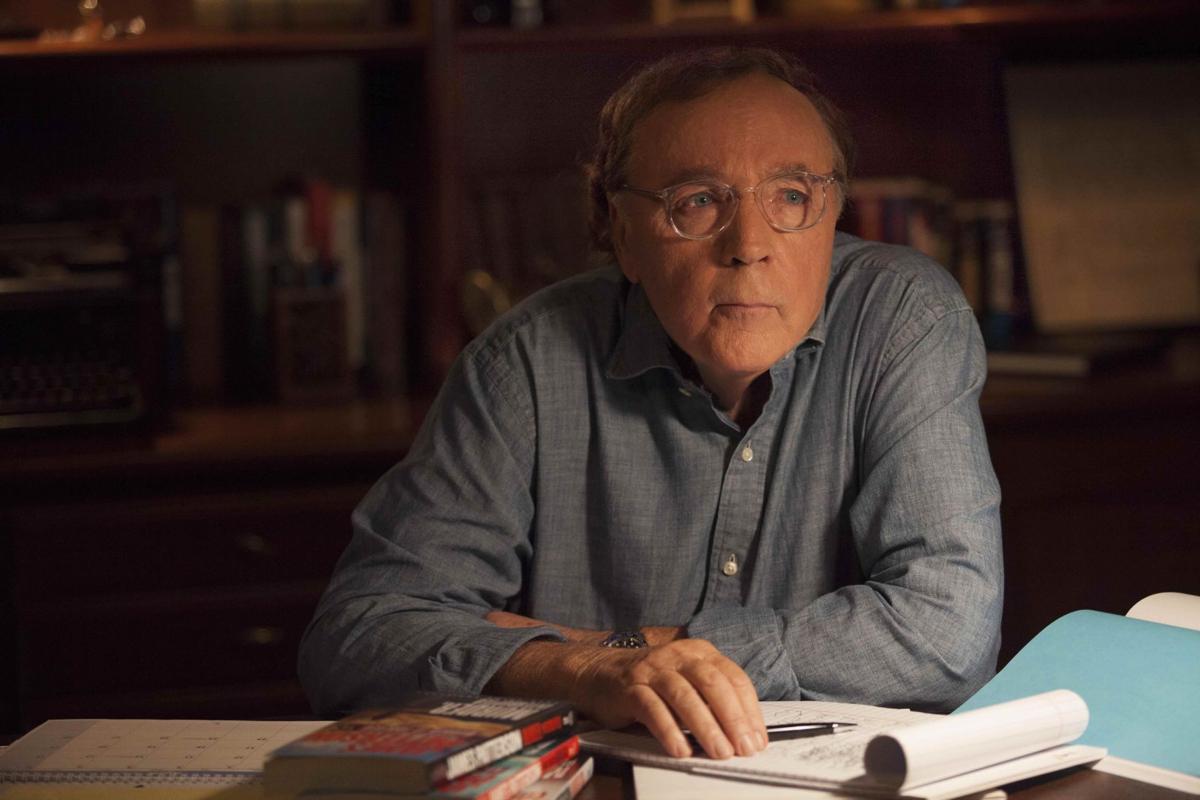 This summer, James Patterson lost his imagination.
The best-selling author, who has sold over 350 million copies, went into the hospital for a five-hour operation. His friend and co-author, former President Bill Clinton, had told him that he found it took him about two weeks for every hour he was under anesthetic to fully recover.
The operation was a success, Patterson said. But a side effect was that the stories in his head weren't flowing how they used to.
"I found that my ability to imagine for about six or eight weeks, I would hit walls," Patterson said in a phone interview from his home in Palm Beach, Florida. "Normally, I can just go 'And then, and then, and then, and then,' but it was nothing. And now it's pretty much back."
Thank goodness it's back for fans of Patterson's many series, including the Alex Cross series ("Along Came A Spider"), Women's Murder Club, Maximum Ride and Middle School. On Monday, Oct. 8, Patterson will have two new books in stores, one for adults ("Ambush," the latest in the series featuring New York detective Michael Bennett) and one for younger readers ("Max Einstein: The Genius Experiment"), the start of a new series that Patterson calls "the most important book I've ever written."
Patterson is also a philanthropist and unabashed cheerleader in promoting literacy. He recently gave $3 million to the University of Florida Department of Education's reading initiative.
That love of books, and of Badgers, brings him to Madison at 10 a.m. Sunday for a Wisconsin Book Festival kickoff event at the Capitol Theater, 201 State St. The event is free and open to the public.
Patterson said Madison is one of his favorite places to visit. His wife, Susan Patterson, was an All-American swimmer and Masters of Fine Arts graduate of the UW, and her parents are also Badgers. They'll make time for the UW-Nebraska game on Saturday.
While Patterson keeps things light and funny in his talks, he's dead serious about his message that books matter, and that parents need to make sure their kids get into reading and stay there.
"We're not afraid to make rules — 'No tracking mud in the house!' and so it's not wrong to insist that the kids have to read," he said. "The best thing you can do is get them books that they're going to love."
Patterson has high hopes for "Max Einstein," which has the added responsibility of not only getting kids excited about reading, but excited about science. Licensed by the Albert Einstein Archives, the series will follow whiz kid girl Max Einstein and her friends as they attempt to solve mysteries and improve the world using science.
"I took it very seriously," Patterson said. "With some kids, they'll come away with a feeling for Einstein, which is kind of cool. They'll know more about Einstein than their parents will. Some kids are going to go beyond this and start looking up things about Einstein. The kids who are going to be scientists and doctors and mathematicians, this will push them."
Patterson frequently works with co-authors (on "Max Einstein" it's Chris Grabenstein). The Washington Post describes the relationship as collaborative, with Patterson conceiving the idea and sending detailed outlines and notes, sometimes as much as 80 pages worth, for his co-author.
The process worked a little differently for one prominent co-author, Clinton, who worked with Patterson on the thriller, "The President is Missing." Patterson said he really enjoyed the collaboration, and Clinton provided valuable insight into Patterson's story of a commander-in-chief turned action hero.
"I think the biggest contribution, where the co-writing was the best, was just authenticity," Patterson said. "If this happened, how would it happen? When you have real information, it increases your confidence as a writer, as opposed to just sitting there and making stuff up. It was a fabulous experience and we got to be pretty decent friends."
While "President is Missing" got some pretty good reviews from outlets like the New York Times, in general Patterson doesn't expect (nor get) critical raves for his prolific output. He doesn't seem to mind. His goal is to tell good stories, and sometimes great writing can get in the way of that.
"I try to sit down and pretend that somebody's sitting across from me and I'm telling them a story, and I don't want them to get up until I'm done," Patterson said. "My style is for the most part very colloquial, the way people tell stories to each other.
"It'd be terrible if everybody wrote that way, but I think it's a valid approach."