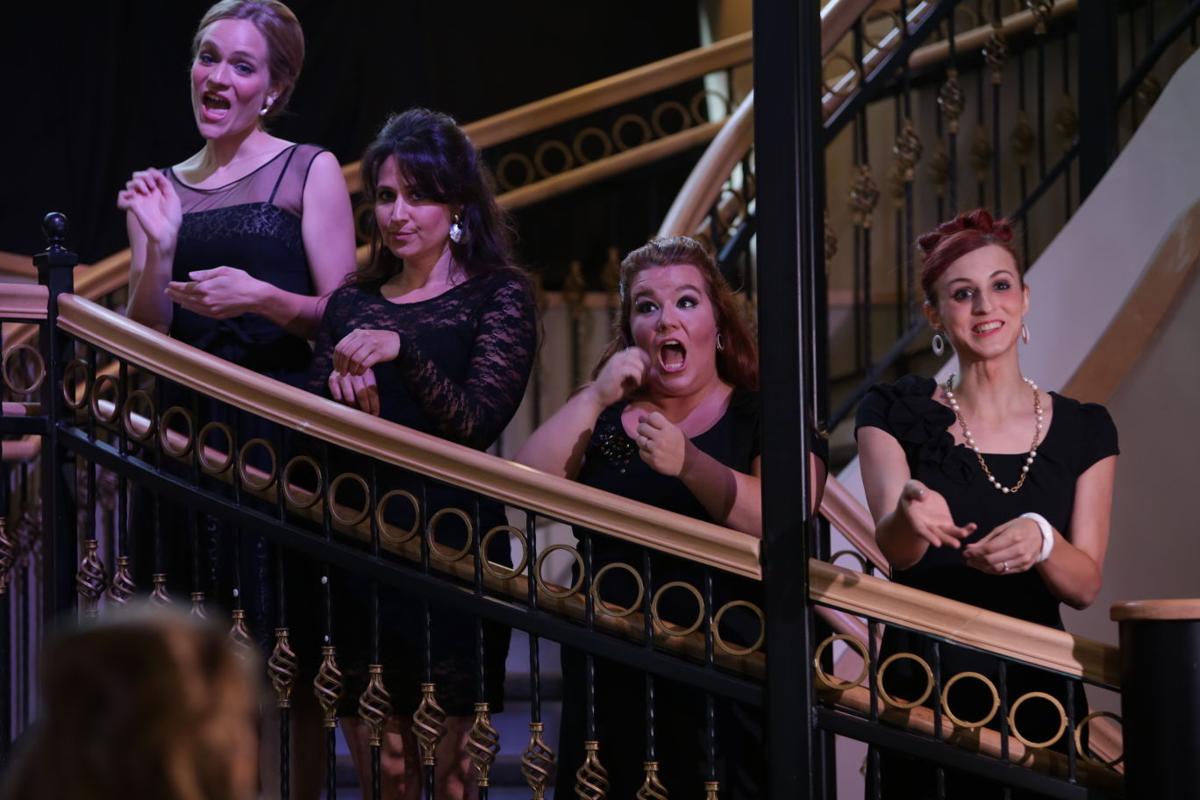 The lusty Italian musical "Nine" may take place partly inside a man's head.
Guido, the Fellini-esque filmmaker at the center of the story, "has very complicated relationships with the women in his life," said Meghan Randolph, who directs and produces the show. "We had to get specific." 
"Nine," the story of a man who is creatively stalled and looking to the women in his life for inspiration and solace, features 15 women and, effectively, one man. In this production, Guido is played in adulthood by Mikhael Farah and as a boy by Julian Engle.
The entire artistic team is female as well, with music direction by Erin McConnell and choreography by Lyn Pilch. 
"There are really so many great roles for women," Randolph said. "In musicals, people are always looking for men."
This summer in particular, local companies are staging several male-heavy musicals. "Miss Saigon" in Middleton, with its ensemble of soldiers, opens Aug. 7; "Guys and Dolls," which Four Seasons Theatre presents in late August at the Wisconsin Union Theater, features a cast of dancing, singing 1930s gamblers.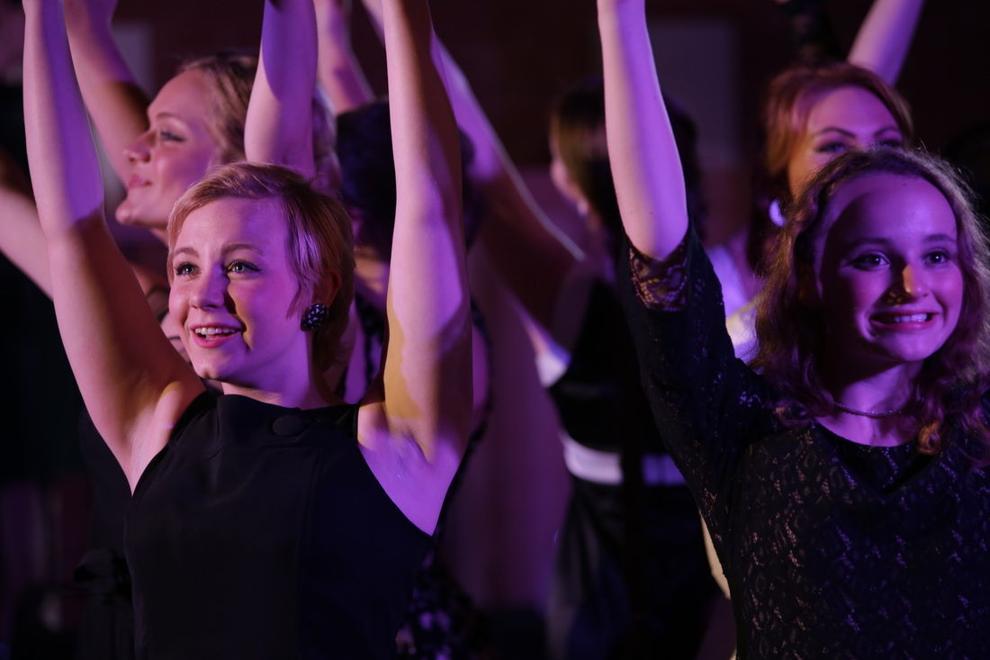 "Nine," with music and lyrics by Maury Yeston and a script by Arthur Kopit, debuted on Broadway in 1982. 
Adapted from Federico Fellini's semi-autobiographical film "8 1/2," "Nine" was most recently made into a movie of the musical in 2009. It starred Daniel Day-Lewis as Guido with Penelope Cruz, Marion Cotillard, Kate Hudson and Fergie (of the Black Eyed Peas) in the cast.
Randolph was critical of the film, which received largely unenthusiastic reviews (it has a 37 percent rating on the review aggregator Rotten Tomatoes). Cap Times film critic Rob Thomas said "You don't have to love Federico Fellini to hate 'Nine.' But it helps."
"All the women were sexpots, wearing lingerie and doing pelvic thrusts," Randolph said. 
MTM's production has focused on making the women's stories meaningful, Randolph said, "so we didn't just have a bunch of beautiful, sexy women."
"They are beautiful, but it needs to be more than that," she said.  
This "Nine" digs deeper, as Guido wrestles with what he learned from the nuns as a child, who taught him that women are either "mothers or whores."
"That has been torturing him since that point" when he was nine, Randolph said, this idea that women are either "pure and beautiful like his mother or prostitutes like Saraghina."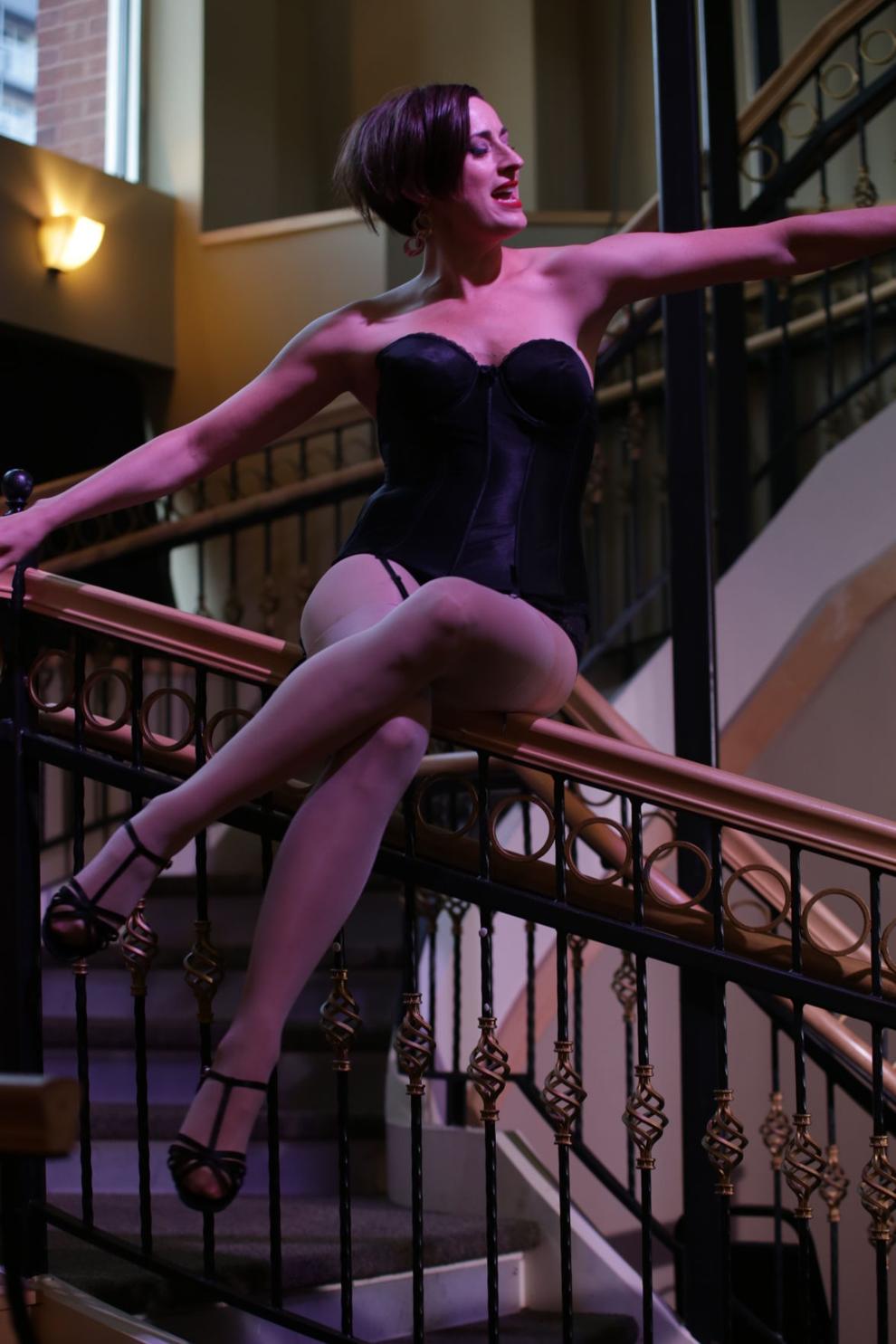 "An intuitive part of him is compelled to put women in categories and confine them to types," she said. Some productions have literally staged the musical with the female performers on and inside boxes. 
At the Brink, Guido is literally surrounded by strong women: his wife, his mistress, his mother, his boss and his muse. Randolph stages the show all over the Brink's banquet room, including in the audience, around pillars and on the stairs. 
Liz Griffith, a professional performer who last appeared with MTM in the Edgar Allen Poe musical "Nevermore," plays Guido's wife Luisa.
Randolph said she's seen the character played to both extremes, "either a bitch or a doormat." Griffith has resisted this.
"I have been loving playing her, she's very multi-faceted," Griffith said. "She's a strong woman, but she lets Guido get away with lots of stuff. It was tricky to keep her strong and yet not too hard on him."
Griffith said the female energy in the "Nine" rehearsal room has been "really fun."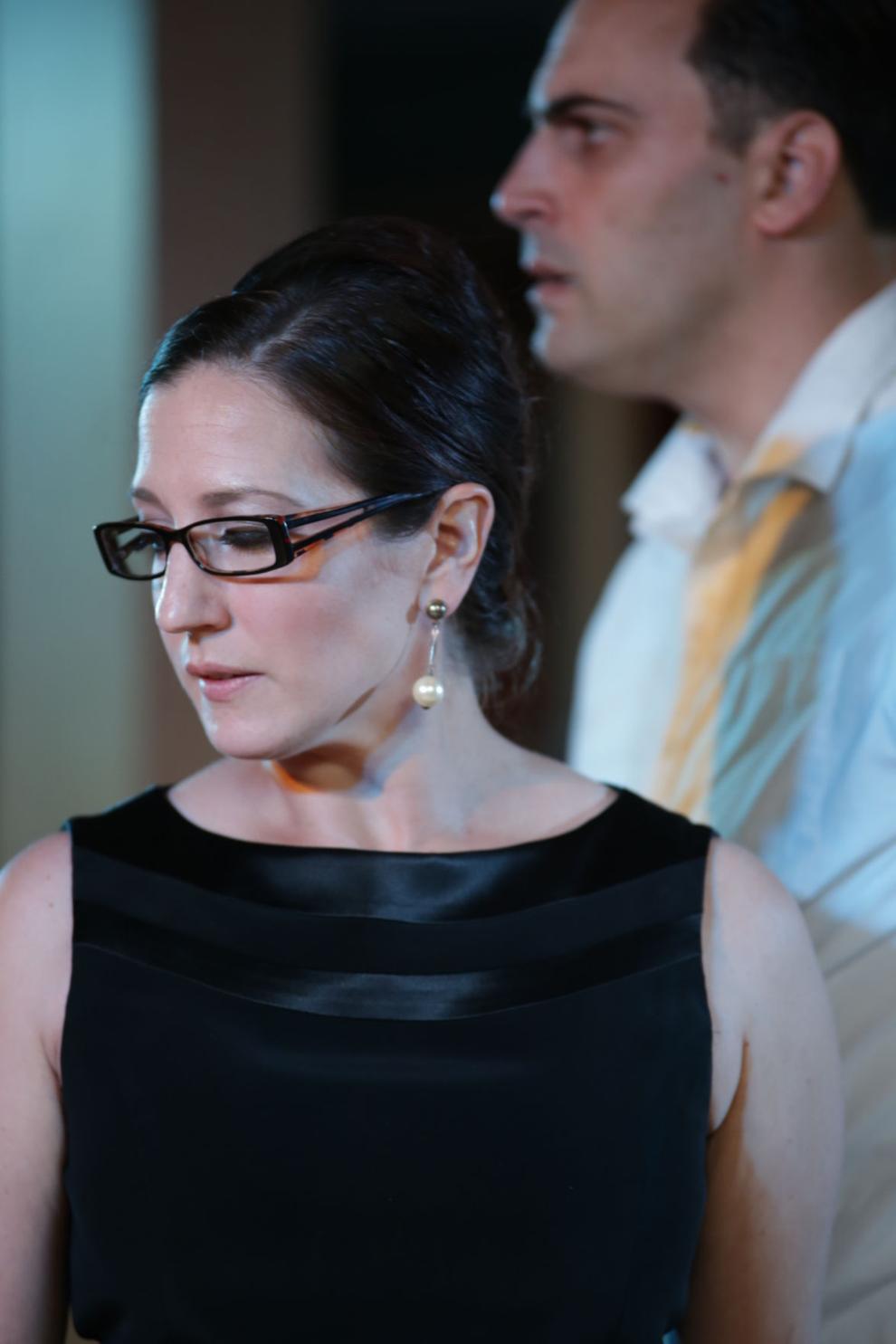 "It's been a different dynamic," she said. "Everyone seems relaxed. Mikhael's been funny — I think he's been enjoying it too."
Though the show is focused on a man's experience, it is definitely "female empowered," Griffith said, and more complex than it seems.
"It's a lot about the creative process, passion, relationships, inspiration," Griffith said. "Guido is not an easy character ... as a person. He does not make it easy for any woman in his life to deal with him."
The Brink is an unusual setting for a play, encouraging audience members to come early and hang out. It opens for cocktails at 4 p.m. each night of the show. Tickets go on sale at 6:15 p.m. and the nightclub area of the Brink opens at 6:30 p.m. Theatergoers can bring in food and drink up until 7 p.m. Seating is first come, first serve.
A "Nine"-inspired cocktail list includes 13 drinks named for characters, like a mint mocha martini called "The Claudia," a French 75 renamed "La Fleur" and a rusty nail — Scotch and Drambuie — renamed for Saraghina.
Music Theatre of Madison's next season will include "La Cage Aux Folles" staged at Five Nightclub, "Arlington," a one-woman musical about a distraught army wife, and William Finn's wonderful musical "A New Brain," about the composer's own brain surgery. "New Brain" is set to perform at the Frederic March Play Circle in the Wisconsin Union Theater.