When artist Jeremy Pinc looks for "real" art being made in Madison, he looks to tattoo shops, comic books, gig posters and brick walls — not to galleries and museums.
That kind of art is "more approachable," said Pinc, 43, a Fort Atkinson-based painter.
In Pinc's view, museum curators are "not choosing art that has the most energy and importance for our time period."
For several years, Pinc has been pulling together shows of experimental and "outsider" art at Madison's Commonwealth Gallery on South Baldwin Street.
His latest endeavor, "Future Primitive," runs for a single night on April 30 on the third floor of Madison's Central Library. It features images of graffiti, tattoo art, fashion design, and comic book/ graphic novel-based artwork.
Besides their largely "outsider" status, what brings the work together is drawing skill, which Pinc considers foundational to an artist's ability, and a focus on representational over conceptual art. Pinc also hopes the event will be a hit with younger audiences.
More than 30 artists, including Pinc himself, will have work in "Future Primitive." All but nine are from Madison. 
For the opening, Pinc invited Gabriel "Flash" Carrasquillo, a Chicago graffiti artist and historian who has been part of the scene since the 1970s, to speak on the "Foundations of Chicago Graffiti." At 9 p.m., muralist/artist Anthony Lewellen is set to show a short film.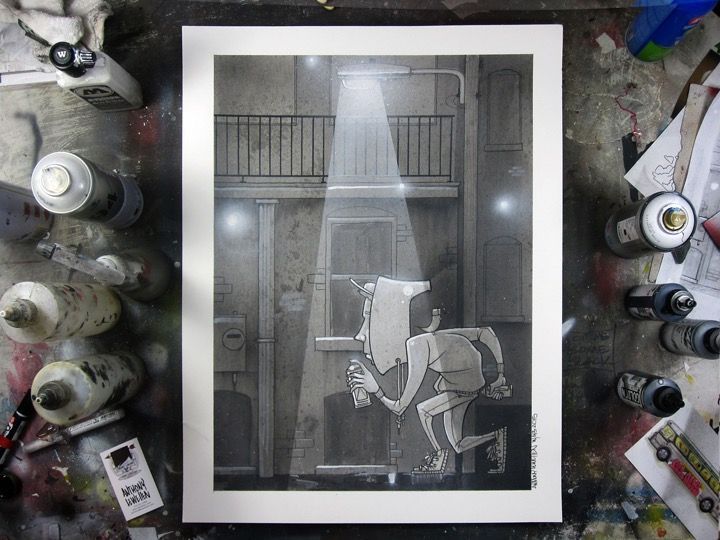 Destructo, a DJ for WORT-FM, is set to provide music, and Alice Ezrow, a fashion designer, will be making what she calls "live art" during the event.
In a recent chat with The Capital Times, Pinc talked about "bringing together people from different classes and backgrounds," and why, to him, work made outside the mainstream feels like the city's real art scene. 
How did you develop the concept for "Future Primitive?"
I put together art shows, mainly to promote my own work. I found that networking with other people you can get a much bigger audience.
I met Trent Miller (Bubbler coordinator for the Madison Public Library). I said, "With the library, you have quickly done something I was trying to do, which is add some cohesion to an arts scene for Madison." I'm trying to have art be like punk rock or the music scene is. 
People don't like going to art shows where it's like, drink a glass of wine, eat a piece of cheese. People go to my shows in a formal gallery because they're friends, but they find it super boring. I think art is at a low point in terms of popularity.
Were you looking for a new audience for the shows you were already doing?
There's a whole new art world that's happening, and Madison is not catching onto it as fast as California or bigger cities, where art is definitely more fun. It's serious in how dedicated the artists are, but it's more with the times, less pretentious.
The way art gets to people is archaic. Artists are going around that. A new generation of artists are using the internet, using t-shirts or shoes or graffiti, gig posters — all these are ways that people who really love to draw are getting through to people about their art and ideas.
Those same people are rejected by higher-end galleries.
Can you talk about that?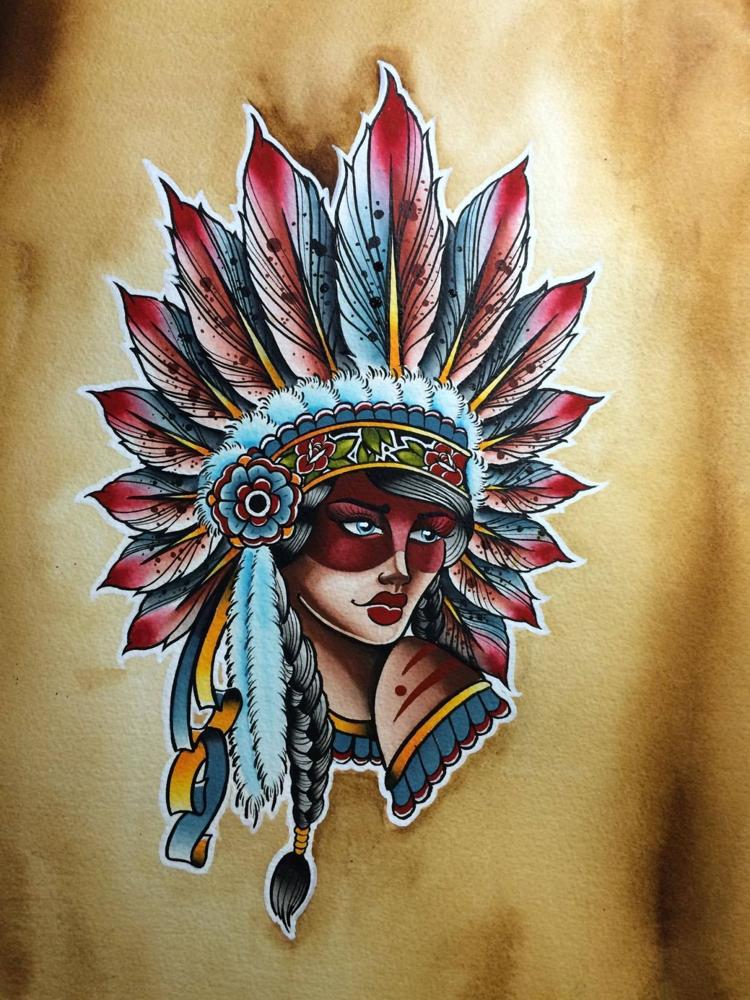 A lot of times when I go into contemporary art museums, there's not hardly anyone in there. When I'm looking at what's on the wall ... it's not that exciting. It might be super subtle; it's too rarefied.
But if they had a show of cool concert t-shirts designed in the '70s, I think people would want to go. It's valid art, too.
Do you see drawing as being a fundamental skill for artists?
My tagline for the show was, "Where drawing goes, there goes art." When you're in junior high or grade school even ... some people love to draw already at that age. I was trying to think of people like that, people who are naturally artists. They're all people who sketch a lot, who practice what I consider the foundation of the art form.
As you were pulling together work for this show, what specifically were you looking for?
It's representational, generally. In graffiti, it's based on words, a design around words. We're all basically the same genre, just taking drawings and doing them in different ways.
We're drawing on a wall, drawing on a canvas, drawing on a person. It's all stylistic drawing with different materials.
You've called some of this "outsider" art. Do you think that things like graffiti, comic book art and tattoo art are looked at the way photography used to be?
Graffiti is already accepted that way in many parts of the world. Graffiti is going to be seen as important as jazz. Graffiti is the only worldwide art movement right now. People in every country ... are sharing ideas across borders. It's a completely international art movement, and still somehow perceived as slightly outside of the art world.
There's been an evolution of styles, books of alphabets — different cities have different ways they write the alphabet. They create a font. There's a lot of depth to it, a complex fabric of artistic ideas and creativity and culture.
Art constantly is happening outside the way you planned it.