When Ashley Robertson launched her art brand, she wanted to do something big.
So rather than name it for herself, Robertson thought of a name with more range: West Label Art.
"The whole idea was to promote people who were lesser known, who have this fantastic art but don't know how to get into shows and promote themselves," said Robertson. "I wanted it to be a bigger deal. I wanted to bring more people in."
West Label's first show, "Daughters in Dissent: A Visual Celebration of Herstories, Kinship and Sistahood," opened Friday at Café Zoma. It runs through Jan. 3 and features the work of Robertson and her friend, graphic designer Micaela Berry. For now, they are the only two artists showing work as West Label.  
"I don't want to rush things," Robertson said.
Robertson, 26, uses creativity in her career, working with city planning consultants and economic developers Vandewalle & Associates.
Artistically, she's largely self-taught, save a class in undergrad at Spelman College and a summer drawing class at Madison College. Robertson also has a master's degree from the University of North Carolina at Chapel Hill.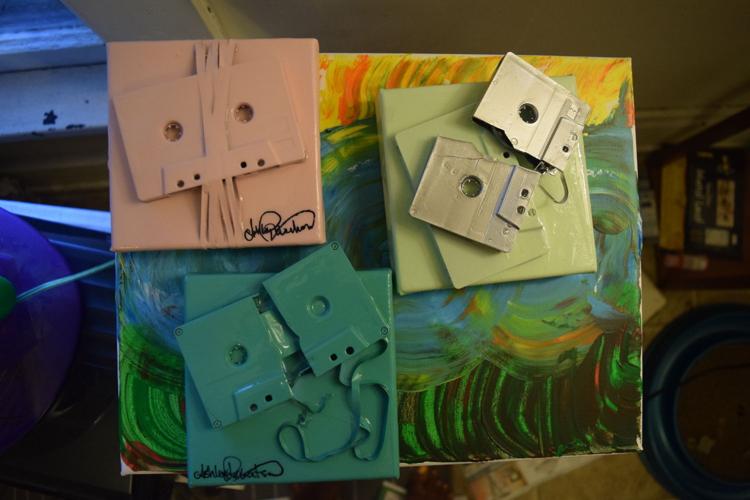 Robertson is inspired by music, especially jazz. She likes to experiment with techniques, including drawing, painting and woodworking.
But she has found that as she pursues different kinds of artistic expression — an evocative portrait of the singer Billie Holiday, vertical abstract paintings, a new "mixtape" series involving old cassette tapes and lots of bold, solid color spray paint — she doesn't want to sacrifice creativity for technique.
"I like precision," Robertson said. "I like to order things, and I like the colors to blend. But I also don't want to lose the unique nature of things, the unique perspective that comes from not just replicating.
"I like the full-on bold expression of art."
Robertson moved to Madison in 2013 and started making art soon after. She's made connections with other artists through the co-working space 100state, and has been involved with Intellectual Ratchet, a social group/ lifestyle brand that connects hip-hop culture and African-American intellect.
With them, she helped teach an event at PaintBar in October.  
"This is my first show showing in a café," Robertson said of "Daughters in Dissent" at Zoma. "It can be intimidating, but I kept telling myself, 'What would I like to walk into a café and see, and then what would I like to buy? What do I find attractive, what do I find beautiful?'"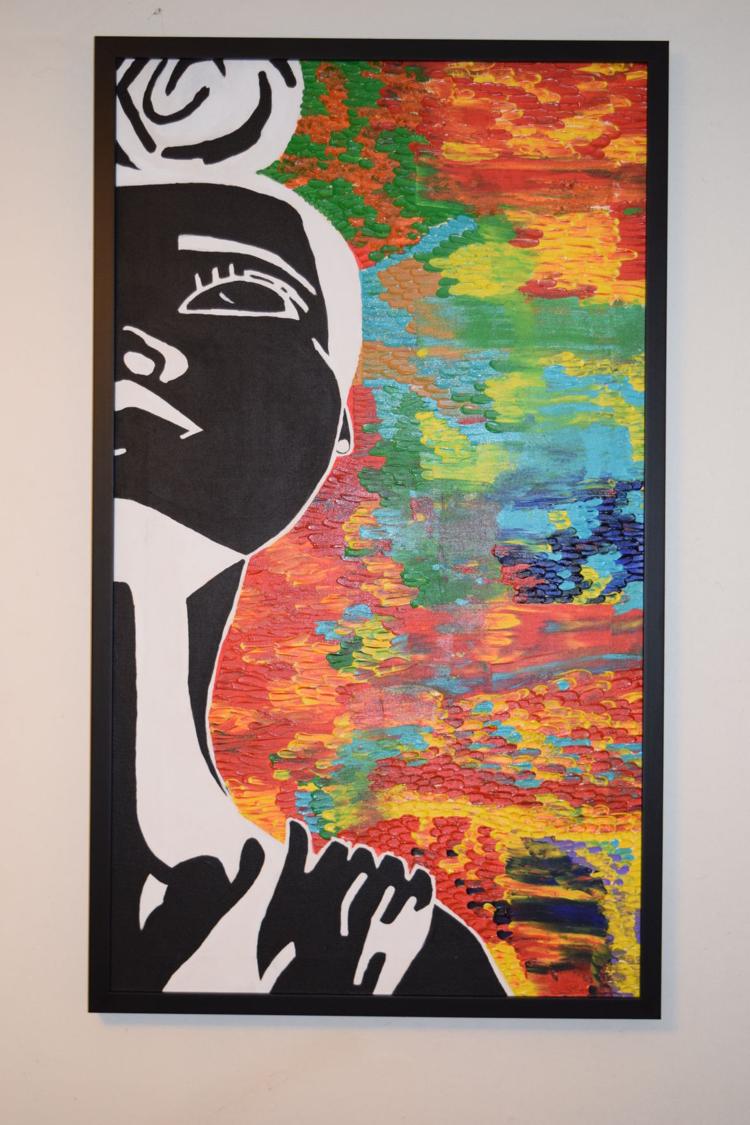 For this first West Label show, Robertson is interested in how Berry's work, which also often focuses on portraiture, is so different from hers, despite a shared background as young black women artists. Neither Robertson nor Berry, who is 30, grew up in Madison.
The themes of the show are "relationships, cross-generational beauty standards (and) black women voices in protest," but the work itself is stylistically unalike.
"Maybe the fact that it doesn't work together is what the story is," Robertson said. "The exhibit is about experiences and about stories and about black women ... on paper we're the same, but our thoughts and who we are and what comes out of us is drastically different."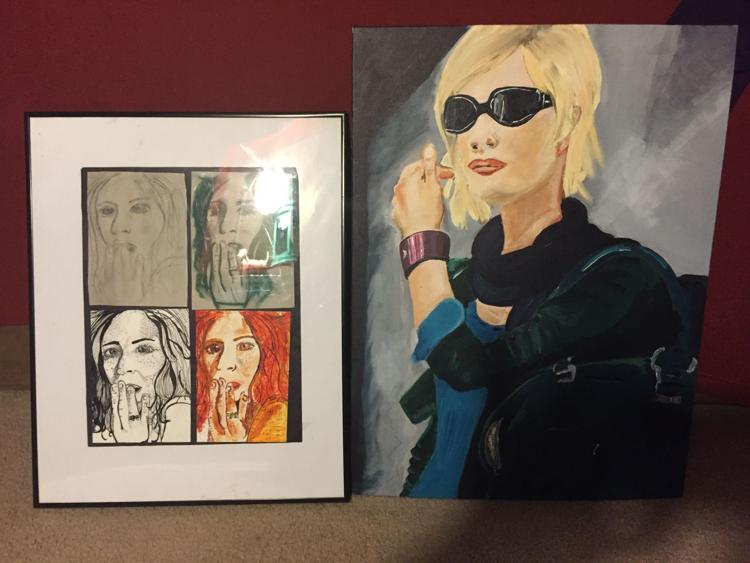 Robertson deliberately has not established a particular style.
"My art, very consciously, is an evolution," she said. "I see something, it inspires me, and I have to get it out my head and put it into some physical form. The beautiful thing about art is, if you had that vision, that image, and you don't know how ... you just tinker with it until you do.
"Oftentimes you'll come out with something beautiful, and a technique that you want to keep using."  
Moving forward, Robertson would like to find a mentor to critique her work. She wants to grow both her skill set and her community connections.
"Every day the scene is expanding," Robertson said. "Murals are going up left and right in Dane County ... (Dane Arts Mural Arts) is doing an excellent job with that. There's a new space called Threshold on the east side. 100state has the 100arts program, and Brent (Gerlach) pulls together a network of arts leaders.
"There's so much movement. I can't say if it's all recent movement ... it feels like there's an energy that's growing now."