Stephen Fleischman, director of the Madison Museum of Contemporary Art, has announced his retirement. His departure is set for late spring 2020.
"The institution is in excellent shape and it's a great time for it to be under new leadership," said Fleischman, who has led the organization for nearly 30 years. "My focus is on working through the remaining months and leaving the organization in great shape for my successor."
The museum's Board of Trustees has engaged a Chicago search firm, Koya Leadership Partners, to find a new director. Koya managing partner Alison Ranney said their first steps will be "getting the thoughts of a wide variety of constituents."
"We'll be making sure we hear from a wide range of groups before we begin a search for a leader," Ranney said. "There will be ways for people who are involved with the museum to give input."
Fleischman has led the museum since 1991, when he moved from the Walker Art Center in Minneapolis to take the helm of what was then the Madison Arts Center at 211 State St.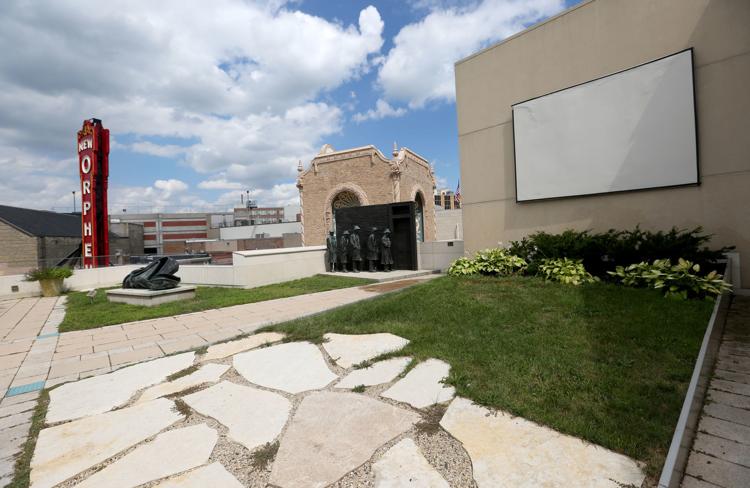 The museum, now at 227 State St., offers free admission to all exhibitions and most educational programs. It raises funds annually through the Art Fair on the Square, organizes community events like a twice-annual Gallery Night, and sends an Art Cart into parks in the summer, offering art projects for kids.
Somewhat unusually for a city museum director, Fleischman has had the opportunity to curate exhibitions, including a prominent George Segal show in 2008 ("Street Scenes"). He's overseen many years of Wisconsin Triennial exhibitions, a highly competitive show that highlights some of the most important work being done in the state.
"There's a lot of freedom offered to the staff people that run artistic organizations here," Fleischman said. "I don't have a lot of people telling me that such and such an exhibition has to be done. In bigger cities, where things get more political and ego-driven, that kind of thing happens constantly."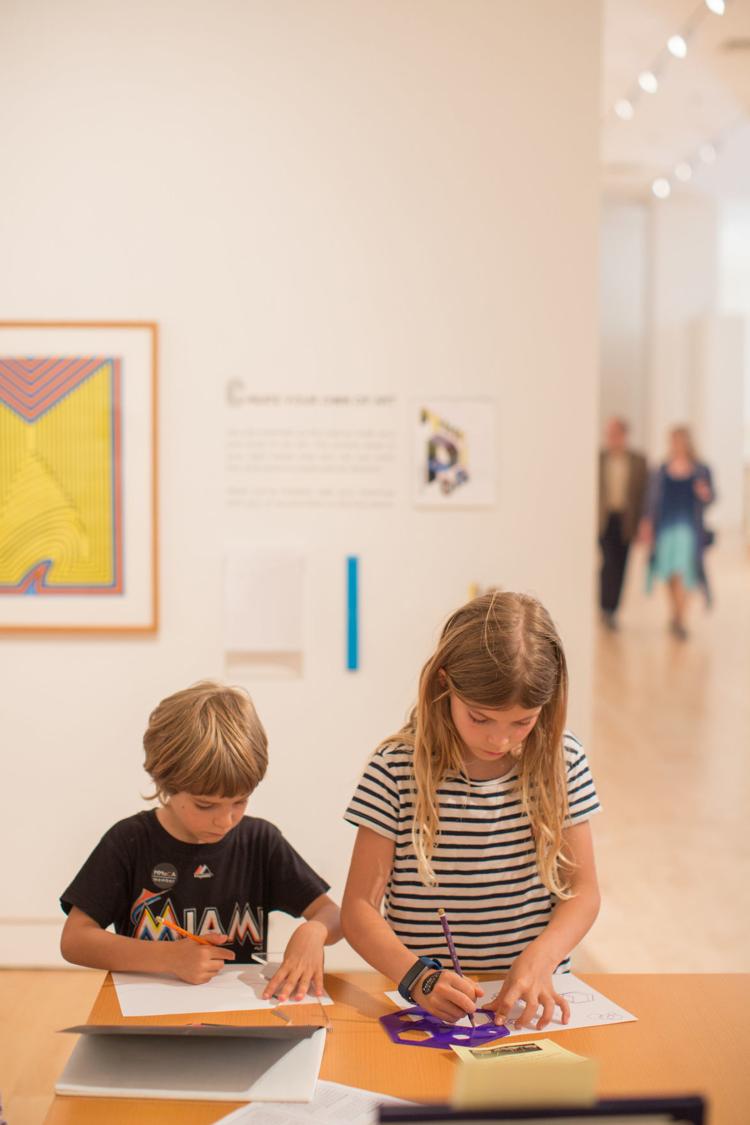 Museums are notorious for being like sports management, where coaches and managers come and go. Those in similar positions might spend three to five years at a post.
Fleischman, drawn by the freedom, stayed and raised a family in Madison. As he said, "I voted with my feet."   
"He's had opportunities to go to bigger museums in bigger cities and didn't," said Marc Vitale, president of MMoCA's Board of Trustees. "Steve's been a transformational leader for the museum. Madison's a better place to live because of Steve."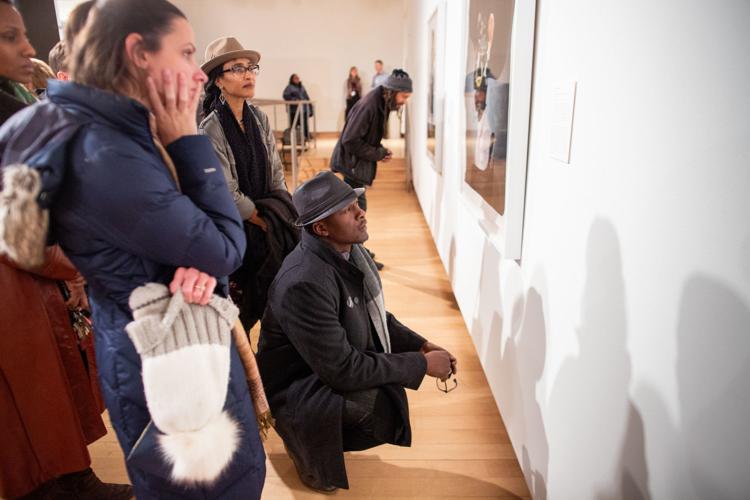 Fleischman was 36 when he moved back to Madison, having earned a bachelor's degree in fine arts from the University of Wisconsin-Madison in 1977 and a master's degree in arts administration in 1983, also from UW.
He replaced David Berreth, who resigned in 1990 during a time when the Arts Center was struggling with debt. Capital Times reporter Kevin Lynch reported then that the museum would address "ongoing deficits and declining attendance" with new shows and additional funds for more ambitious exhibitions.
The biggest move came in 2004, when the Madison Art Center changed its name to the Madison Museum of Contemporary Art. A 60,000-square-foot space, designed specifically for the museum in Overture Center by Cesar Pelli, included a rooftop sculpture garden and a restaurant, Fresco, run by Food Fight Restaurant Group.
"It's certainly something I have great pride in when I talk about the evolution of the organization," Fleischman said. "Getting to work with Cesar Pelli and the architectural team was a delight."
MMoCA has doubled the number of attendees it saw in the 1990s. It now serves some 180,000 on-site visitors each year, according to the musuem's numbers. The permanent collection has grown to 5,500 works from 4,000 in 1990. An exhibition in 2011 highlighted some of 100 works by the Chicago Imagists, donated by patron and collector William McClain.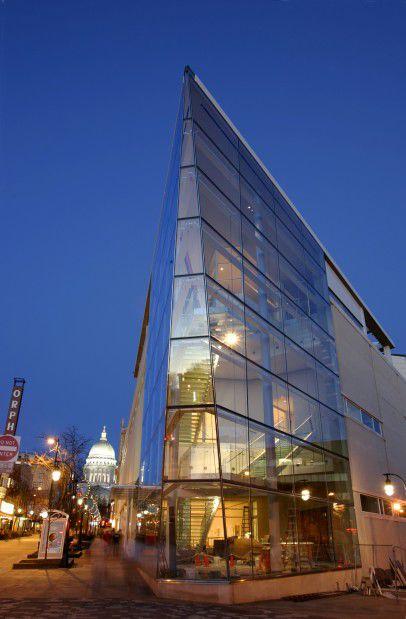 MMoCA is a private non-profit and "not part of anyone's budget" on a governmental or educational level, Flesichman said. Working with donors has been a major part his job. This fall MMoCA's directorship was renamed the Gabriele Haberland Director, in honor of a major gift following the death of a major museum supporter.
Connections like that take time to establish.
"We are particularly interested in people who have ties to Madison," said Ranney, "or who have a real interest in coming into a community such as this one and digging in, creating deep relationships.
"In communities like this, in the Midwest, there's a deep interest in seeing these leaders succeed," she said. "If we put the right leader into a role like this, even if they're not from Madison or have direct ties, if they're open to digging in deep we see communities embracing that. I think this is going to be an attractive role for candidates."
In these next six months or so, Fleischman hopes to be "respectful of the next person's natural interest in making decisions." He doesn't want to hover in the background, but he also doesn't want to leave major gaps in programming.
"We've had so much acceptance and support from the community," Fleischman said, "and an incredible amount of freedom and trust from board and staff. I'm grateful for all those things.
"In large measure, it's the reason I've been here for so much longer than the norm."