Maestro John DeMain has been thinking about the Madison Symphony's 2018-19 season for a very long time.
When DeMain lifts his baton on Sept. 28 in Overture Hall, he'll kick off his 25th season as the artistic director of the Madison Symphony Orchestra. For this silver anniversary, both the music and the personnel deliberately reflect the conductor's journey so far.
"These are a few of my favorite things," said DeMain, who with executive director Rick Mackie released the 2018-19 season on Tuesday. Mackie will celebrate 20 years in his position in March 2019.
The coming season emphasizes DeMain's roots as an American conductor, raised in an Italian-American family in Youngstown, Ohio. The season incorporates works by George Gershwin, Leonard Bernstein and contemporary composer Jennifer Higdon.
The MSO will be joined by some prominent artists as well, including pianists Emanuel Ax, Marc-André Hamelin and local star Christopher Taylor.
"Hopefully it's a season that's rich with variety and favorites for people," DeMain said. "You always want to have a nice season for the people coming for the first time and something interesting for the people coming all the time."
The MSO opens its season with "a strong American presence," DeMain said. The September concerts include Higdon's Fanfare Ritmico and Ax playing Brahms' Concerto No. 2.
"Jennifer Higdon is one of the top composers alive today, commissioned and performed all over the world," DeMain said. "There have been women composers from time to time through history … but the field was so narrow and male-oriented that I don't think it attracted a lot of people.
"Today, everything's opening up. More women are writing music. It should increase the talent pool and create an exciting outcome."
In October, the MSO will bring in Virginia-born cellist Zuill Bailey to play the Elgar Cello Concerto, conducted by Tania Miller while DeMain working on a production of Bernstein's "Candide" in Spain.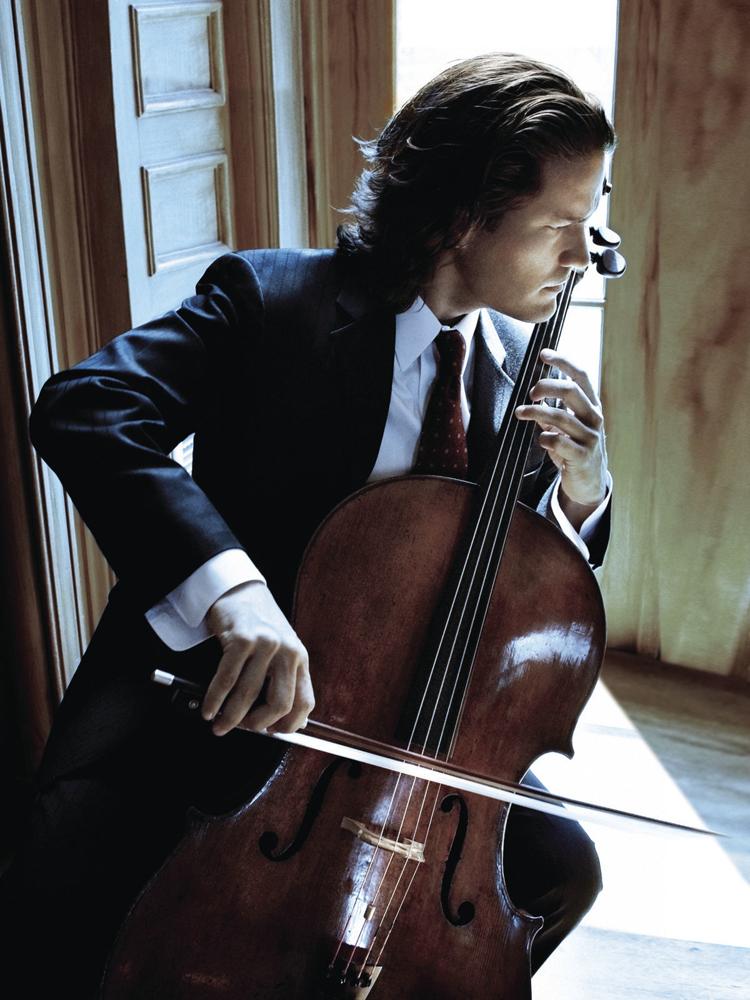 November will be the Bernstein tribute — the overture to "Candide," some dances from the 1944 Broadway show "On the Town," and his "Age of Anxiety" Symphony No. 2. This will be Madison's contribution to a worldwide celebration of Bernstein's 100th year (#BernsteinAt100), and the second half of the concert is the last work Bernstein conducted, Beethoven's Symphony No. 7.
December brings the family-friendly Christmas concert, and in January 2019 the "Beyond the Score" educational concert takes a trip to Italy with Mendelssohn's sunny Symphony No. 4. The APT actors on tap for that will be Nate Burger, Sarah Day and Jonathan Smoots.
In February 2019, DeMain booked Mussorgsky's "Pictures at an Exhibition," "a piece I've loved all my life," he said. The MSO honors part-time Madison composer John Harbison's 80th birthday with a performance of his "The Most Often Used Chords," which DeMain described as "charming but substantial."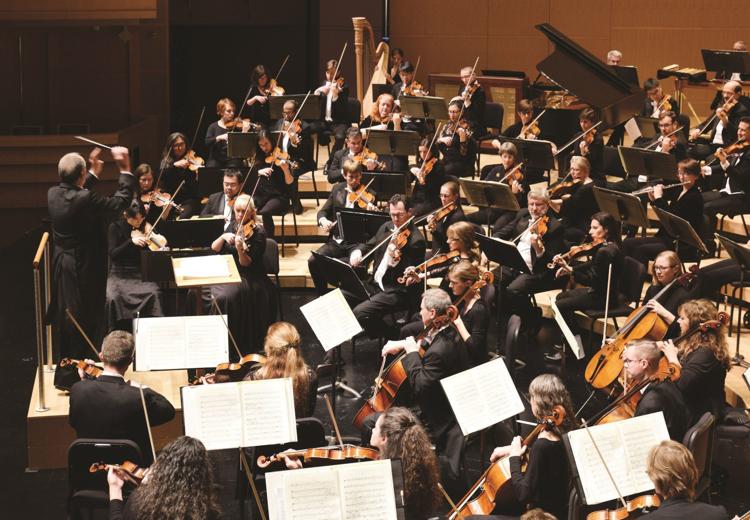 The orchestra-focused concert falls in March 2019, with a showcase for concertmaster Naha Greenholtz (Prokofiev's Violin Concerto No. 2), a Debussy piece for principal clarinetist JJ Koh and a Vaughan Williams tuba concerto featuring principal Joshua Biere. Also on that program: Schubert's "Unfinished" Symphony No. 8 ("another favorite of mine," DeMain said) and Gershwin's classic "An American in Paris."
"We've all been so enamored with JJ's playing," DeMain said. "Josh Biere, the tuba, has made a tremendous contribution to the brass section. He's a dazzling player. It will be fun hearing both of them."
For the April 2019 concerts, DeMain was pleased to get two promised pieces from Canadian artist Marc-André Hamelin, "one of the superstar piano players."
"We've never had him in Madison," DeMain said. Hamelin expressed interest in playing Strauss' Burleske, a piece for piano and orchestra that runs only about 20 minutes, so he'll also join the MSO for Ravel's Piano Concerto in G.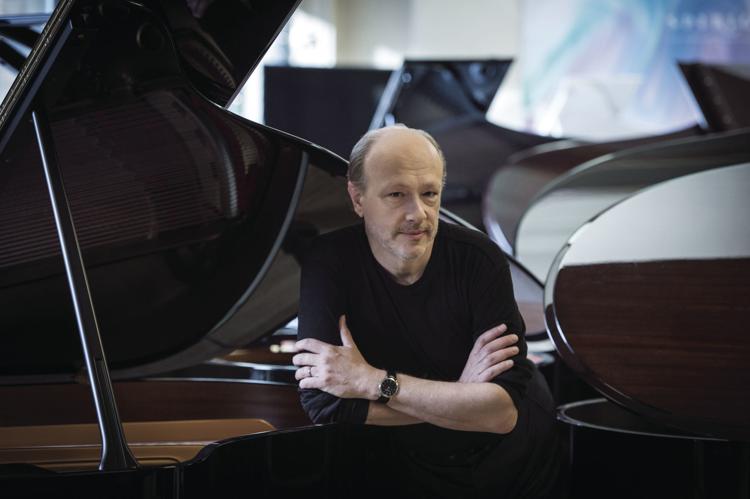 Finally, the season closes in May 2019 with a work often called the "symphony of a thousand." Some 500 players and singers, give a take a few members of the Madison Children's Choir, will squeeze onto Overture Hall's stage for Mahler's epic Symphony No. 8.
DeMain estimated some 320 choristers from the Choral Union and Madison Symphony Chorus, both directed by Beverly Taylor, will join the 117-member orchestra. The score calls for two harps, five dozen strings and additional brass players, playing offstage.
The MSO is hiring eight vocal soloists, including University of Wisconsin-Madison grad Emily Birsan and Milwaukee soprano Emily Pogorelc as the virgin Mary, probably singing from somewhere in a high balcony.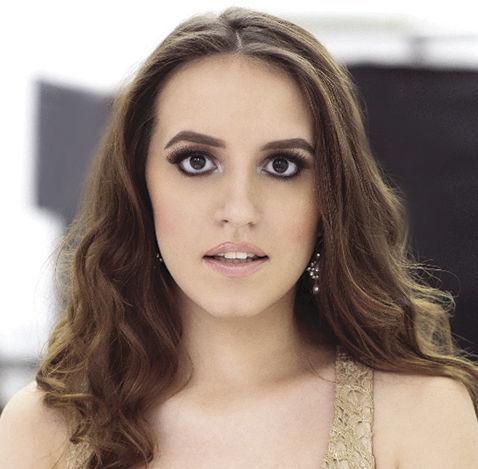 "We can go deep on that stage," DeMain said. "I've done all the Mahler symphonies since I came here, and we've been revisiting them. This will be wonderful for me. I'm a big Mahler fan, and I think it's an exciting end to the season."
The MSO still has a few more concert series to play before the current season has ended. Next up, violinist joins the orchestra April 13-15 to play Dvorak's Violin Concerto on a program that also includes Schumann's "Spring" Symphony No. 1.
DeMain's ultimate goal with the 2018-19 season was to both revel in things he loves and challenge the players.
"The new people coming in are just phenomenal, and you can hear it," he said. "The old guard has to not slough off, because the young whippersnappers are really good and expect everyone else to be just like them.
"I make sure the orchestra is challenged through the year," DeMain added. "They like doing stuff they haven't done before. They like doing difficult work. This is an orchestra that likes to play, and likes to rehearse."