Mom needs a cashmere scarf. Laura would be into those dangly earrings. Your coworkers will be charmed by wooden Wisconsin-themed ornaments, and that quirky, handpainted desk? That's just for you.
It's almost the holidays, which means it's holiday art fair season. Events around town are already in full swing . Here's an abbreviated list:
Arguably the flagship event among its peers is the Winter Art Fair Off the Square, now in its 28th year. Featuring 135 Wisconsin artists and craftspeople from all over the state, the fair is an opportunity to browse, shop and even commission work from local artists. It's a huge variety, from garden art and lamps to delicate rings, framed prints, nature photography and furniture.
There will be, as always, a young collectors' corner for the kiddos, a silent auction and live music throughout the event. A booth this year will benefit Badger Childhood Cancer.
Saturday, Nov. 11, 9 a.m. to 5 p.m., Sunday, Nov. 12, 10 a.m. to 4 p.m.
Monona Terrace Community and Convention Center, 1 John Nolen Drive
$5, children under 12 free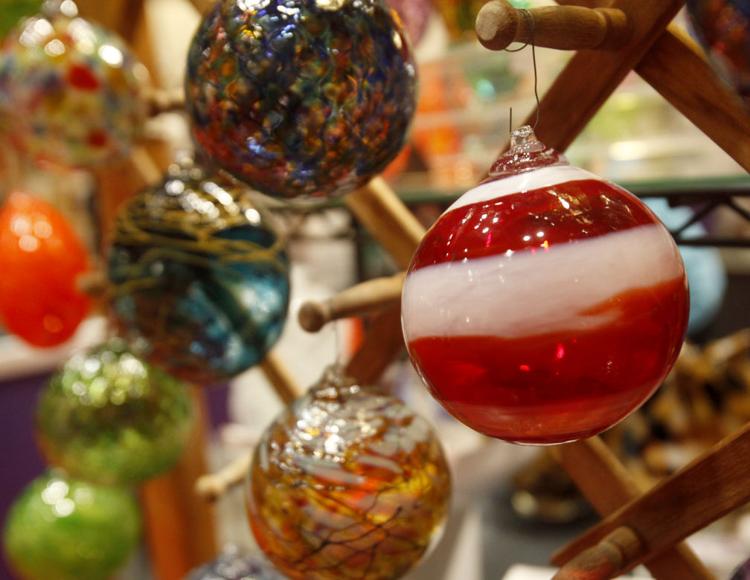 More than 50 members of 14 South Artists in south central Wisconsin have diverse and wide-ranging art practices, from Susan Liimatta's contemporary quilts to mosaics in wood by Bill Buchanan. This Saturday, members of the group will set up shop at Firefly Coffeehouse in Oregon for the 14 South Artists Holiday Art Fair. Swing by in the afternoon to catch the Oregon Horse Parade just outside the coffee shop from 1 to 2 p.m.
Saturday, Nov. 11, 9 a.m.-3 p.m.
Firefly Coffeehouse, 114 N. Main St., Oregon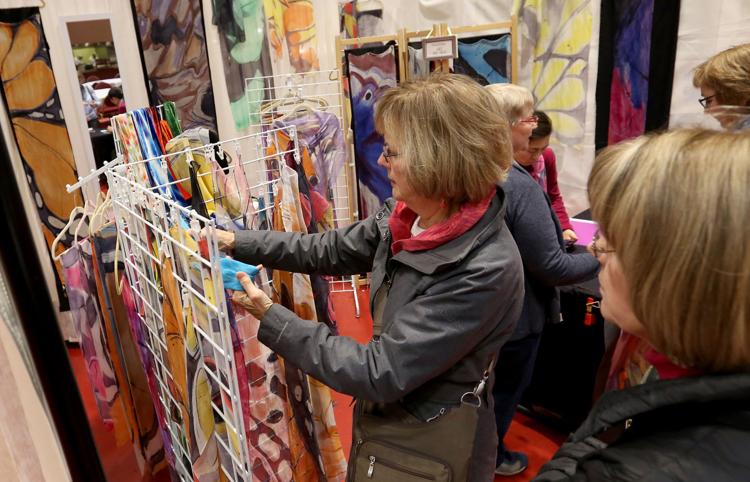 Find cute dangly jewelry, whimsical onesies, perfectly snug scarves and comfy tees with Wisconsin-proud prints at the Crafty Fair this weekend. Organized by Rosy Hawbaker of RosyMade Designs, the fair will feature skirts and mittens made from upcycled sweaters, dozens of ornaments, stained glass mosaic work, watercolors of Wisconsin and whiskey bottle candles, among other things. The event is free, and handmade gifts come in a range of prices.
Sunday, Nov. 12, 10 a.m.-4 p.m.
Goodman Community Center, 149 Waubesa St.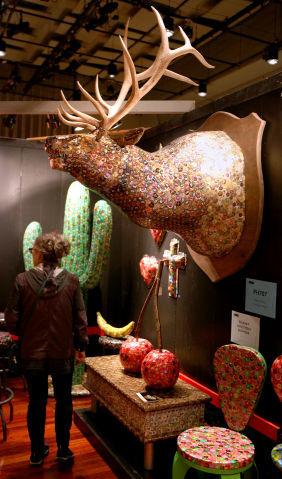 The Madison Museum of Contemporary Art has changed the name of its annual arts and crafts fair, re-christening it the MMoCA Art & Gift Fair. The event has long featured a mix of fine artists working with very high end ceramics, glass and painting, to those who aim for a mix of form and function and gift makers of chocolate and candles.
With close to 100 booths, MMoCA's fair remains one of the largest in town, taking over four floors of the Overture Center. There will be a silent auction, performances by local choral groups and, a recurring favorite, the Rediscovered Treasures Sale. Proceeds go to support the museum's exhibitions and education programming. 
Saturday, Nov. 18, 10 a.m.-8 p.m., Sunday, Nov. 19, 10 a.m.-4 p.m.
Overture Center, 201 State St.
$6 at the door, $5 before Nov. 17, children under 12 are free
Arguably the most beautiful spot for an art fair is the Frank Lloyd Wright-designed Unitarian Meeting House on Madison's near west side. Art in the Wright Place is an annual art sale featuring arts and crafts from some 45 area artists. It spans two days and is a fundraiser for the society's children's religious education program.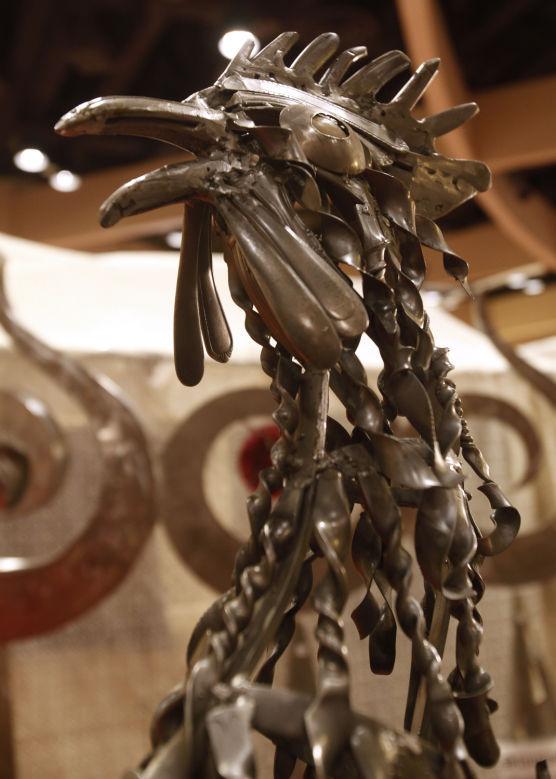 Saturday, Nov. 18, 10 a.m.-6 p.m., Sunday, Nov. 19, 9 a.m.-4 p.m.
First Unitarian Society, 900 University Bay Drive
Make Black Friday brighter by combining some holiday shopping with a bar crawl. All afternoon the day after Thanksgiving, The Madison Makers Black Friday Pop-Up & Bar Crawl brings designers of greeting cards, chocolate makers, knitters, photographers and more to the Brink Lounge, Bos Meadery and Old Sugar Distillery.
Friday, Nov. 24, 1-6 p.m.
The Brink Lounge, 701 E. Washington Ave.; Bos Meadery, 849 E. Washington Ave.; Old Sugar Distillery, 931 E. Main St. #8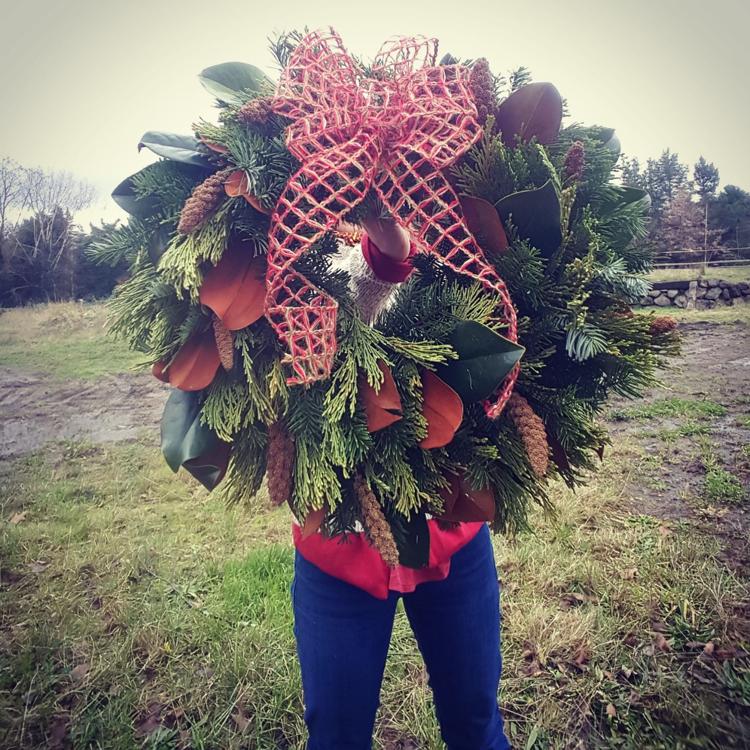 Shoppers who miss the defunct Holiday Craftacular should check out the Good Day Market-Holiday Edition. A mix of vendors from the Madison and Milwaukee areas as well as Chicago and Minneapolis, the market features delicate ceramics, handmade knives, leather goods and vintage-looking wreaths.
There will be food gifts at this one, too. Among the vendors are the pie company humble, Underground Food Collective with cured meats, Wm Brothers chocolates, and Quince and Apple preserves.
Friday, Dec. 8, 4:30-9 p.m., Saturday, Dec. 9, 10 a.m.-3 p.m.
Madison Masonic Center, 301 Wisconsin Ave.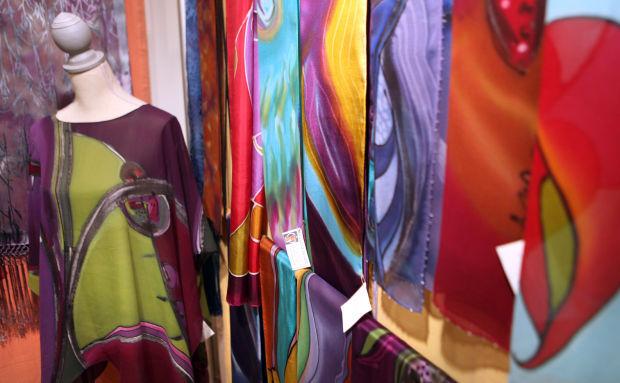 Middleton Outreach Ministry will turn its food pantry into a bustling market on the first weekend in December for the MOM Holiday Art Fair. Some 60 local artists are encouraging locals to "shop for a cause," with pottery, jewelry, blown glass, fiber arts and more.
Artists have agreed to donate 20 percent or more of their proceeds to MOM. On Sunday from 1-3 p.m., Brass Arts will perform holiday classics.
Another option at this event is a "Gift of Hope." Make a donation on behalf of a friend or family member, and MOM will provide a card to document it. Middleton Outreach Ministry is a nonprofit focused on hunger and homelessness in West Madison, Middleton and Cross Plains.
Saturday, Dec. 2, 10 a.m.-5 p.m., Sunday, Dec. 3, 11 a.m.-4 p.m.
Middleton Outreach Ministry Food Pantry, 3502 Parmenter St. (additional parking at Middleton Ford)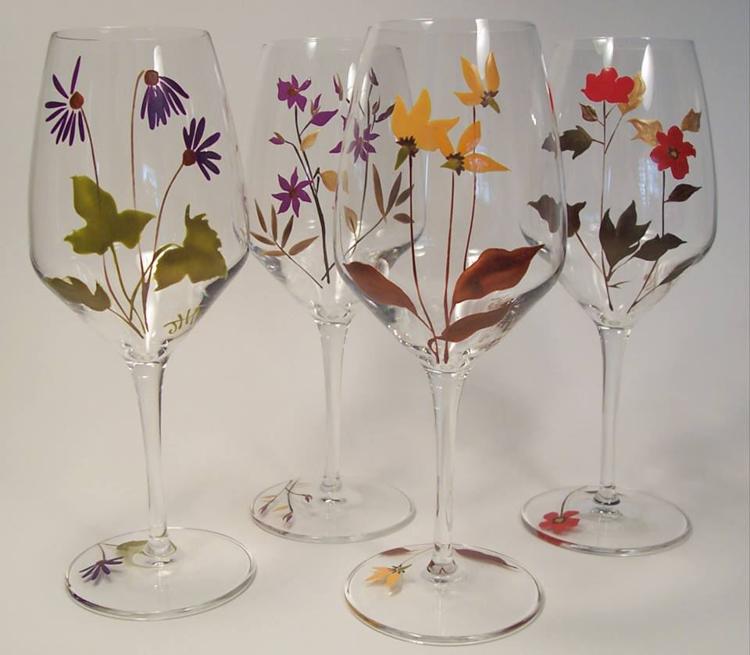 If your gift recipients' tastes run toward handpainted wine glasses, butterfly wing pendants and embroidery that makes a strong political statement, check out Merry Madness VI on Sunday, Dec. 10. The annual indie art show pops up on Sunday, Dec. 10, with vendors like the Bohemian Bauble (which organized the event), Hopfinger Studio Boutique and Zip-Dang. The event includes bloody maries, food from the Slide food cart and the Packers game on starting at noon.
Sunday, Dec. 10, noon-5 p.m.
Plan B, 924 Williamson St.