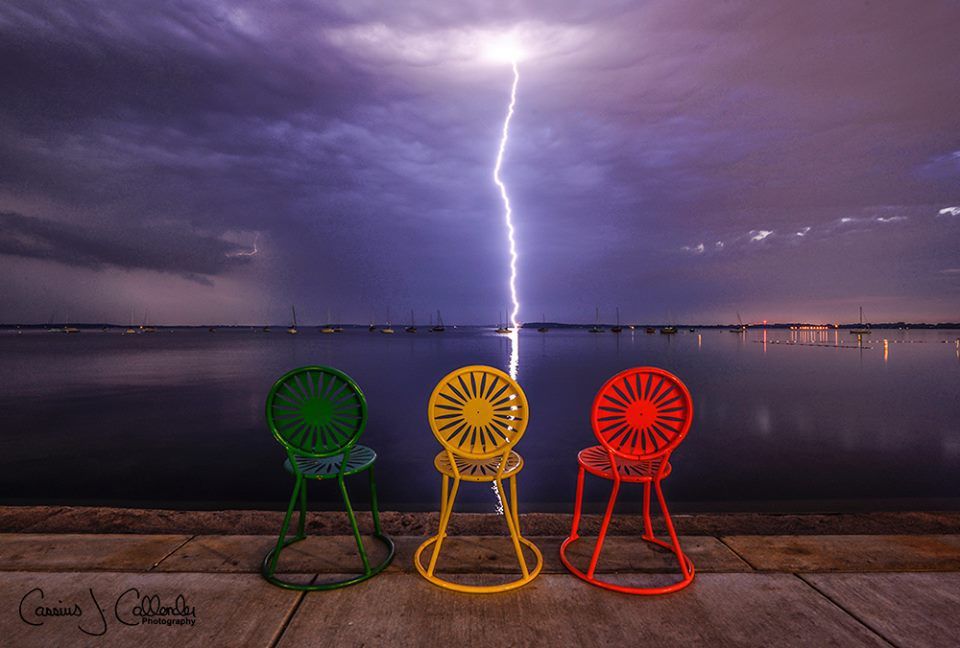 Madison's Gallery Night, now in its 28th year, has never been only about galleries.
Local businesses, from real estate and dentist offices to veterinarians, eyeglass shops and banks, see the Madison Museum of Contemporary Art's twice-annual citywide event as a way to celebrate local art and get a few more people in the door. 
"There are so many great places this year," said Maria Antoinette-Cannarella, an interior designer and real estate agent with Restaino & Associates. "I try to work with local artists. The community needs to increase their art knowledge."
Restaino's office at 137 E. Wilson St. Suite 102 is one of more than 60 venues participating in this year's Gallery Night, set for approximately 5 p.m. to 9 p.m. Friday at locations all over town. 
Many locations will be offering appetizers, wine, live music and working artists as part of the event. Some are open earlier or later, and many offer art for sale. 
Visit mmoca.org to find details and locations for all Gallery Night events.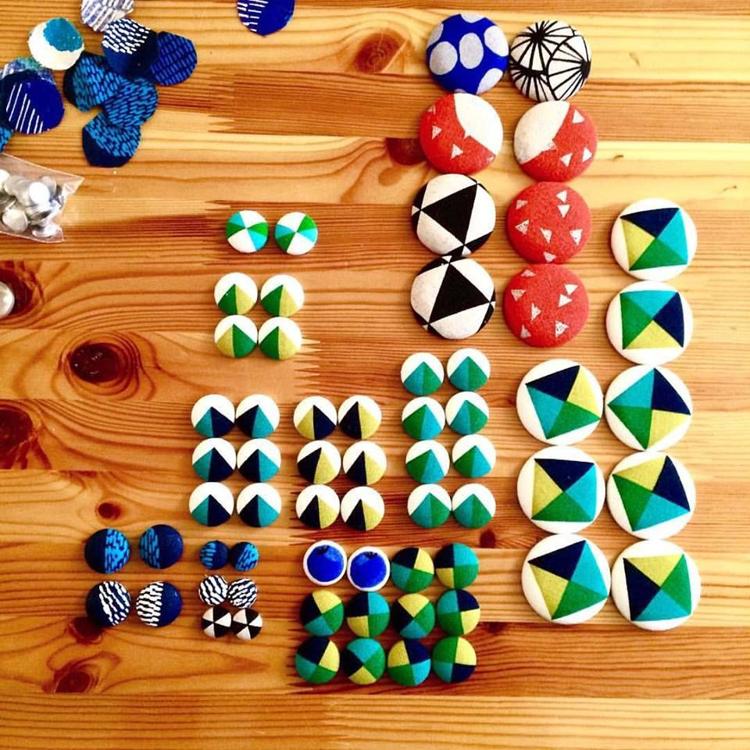 At the newest wine shop and tasting bar on Madison's east side, Molly Moran is excited to showcase work from a good friend, Emma Freeman. 
"Her creativity and her evolving career as an artist, maker, and photographer continue to inspire me personally and professionally," Moran said. "Having a friend who's shown such tenacity helped me dig inside to actually start Table Wine last year." 
Freeman, a professional photographer whose work is already on display at Table Wine, will showcase cyanotypes (an alternate photography process), handmade earrings, and housewares: tea towels, greeting cards and magnets. 
"Emma's aesthetic is similar to the vibe of our store," Moran said. "I think our customers will enjoy her work. We already showcase one of her photographs, and giving Emma the space to show more of her work just made sense for our first Gallery Night."
Part of the Madison artist Hanna Bruer's practice is creating her large scale, bold-hued abstract work in live settings like charity events and weddings. She describes it as performance art, but with something to take home afterwards. 
Bruer will be painting onsite at Lauer Realty Group during Gallery Night.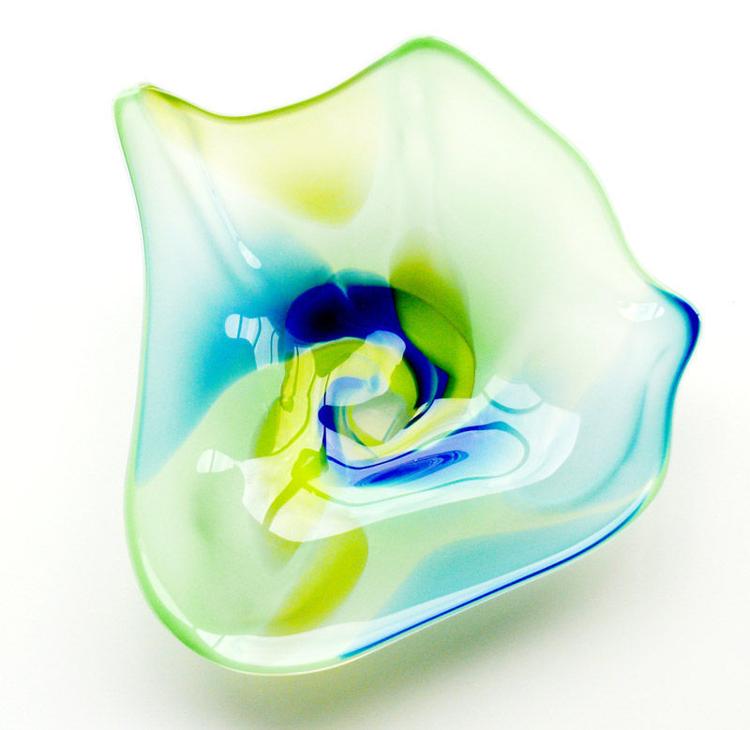 137 E. Wilson St, Suite 102
Among the most ambitious and wide ranging non-gallery displays will be at Restaino & Associates, where Maria Antoinette-Cannarella has recruited several artists working in a variety of media to show their work.
Laura Richards is a glass artist who makes blown glass vases and bowls. Andy Rubin, formerly of Tandem Press, creates oil and watercolor paintings on wood frames. 
Greg Polite makes Wisconsin-based landscape watercolors and Karen Laudon creates "beautiful oil paintings on large scale, lots of color," Antoinette-Cannarella said. "She's just an incredible artist." 
Antoinette-Cannarella is particularly excited about Galen Gibson-Cornell, a young artist who currently has a show in Berlin.
"He takes photos of posters from Venice, political posters from Italy, Germany, Austria," said Antoinette-Cannarella. "He adds on different other levels ... like a mixed-media kind of thing. It's really cool." 
Antoinette-Cannarella met Gibson-Cornell while he was working at the Madison Club and studying at the University of Wisconsin-Madison. 
"I try to purchase items from new and upcoming artists," she said. "They're all very reasonable and they're selling all their pieces.
"I've gone for so many years to Gallery Night," Antoinette-Cannarella added. "This year I'm in an office at the Marina and there's five or six office areas — we have all this light coming in and it's a welcoming space, easy to show art. It's a contemporary, industrial space."
The reception from 5 p.m. to 9 p.m. will include wine and appetizers. With the exception of Richards' glass art, whatever is not sold on Gallery Night will remain on view over the next few weeks.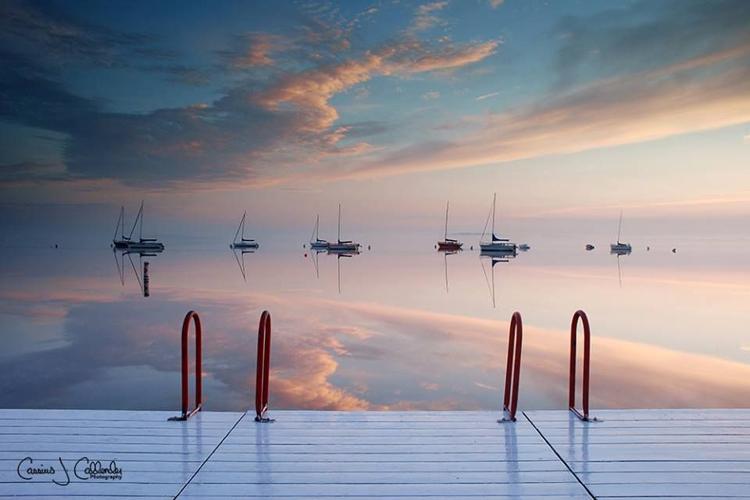 Madison landscape photographer Cassius Callender was the featured artist on Monona State Bank's 2015 calendar. 
"We thought it would be neat to have him here to talk about his work," said Joy McMerty. This is the bank's fifth year participating in Gallery Night.
In addition to Callender's striking photos, Monona Bank will show painting, jewelry and glass art made by members of Indigo Wings, a community of artists with disabilities based in Monona. The nonprofit got connected with the bank through the Monona Chamber of Commerce.
Monona Bank's Gallery Night reception from 5 p.m. to 9 p.m. will also feature live music from Ryan Casey, a local guitarist and singer.  
"It's a very fun event," McMerty said. "People come out and check out the art. It's a great way to get to know neighbors."
Plus, she said, Atwood Avenue is "a hot spot for Gallery Night — you can walk to so many in such a short distance." 
Stay up-to-date on what's happening
Receive the latest in local entertainment news in your inbox weekly!