Seven bright new murals are set to be installed all around Dane County this month and next, populating stairwells and brick walls with puzzle pieces in primary colors, raccoons reading and machinists hard at work.
Meanwhile, a show currently running in Overture Center's lower level Playhouse Gallery showcases the self-portraits of student artists in two alternative education programs: SAIL at Madison West High School and SOAR at Prairie Phoenix Academy.
These are all part of Dane Arts Mural Arts (DAMA), a public art program created in 2015 by the Dane County Cultural Affairs Commission (also known as Dane Arts). The program's goal is to combine the talents of local artists like Emida Roller and Alicia Rheal with some of the county's more challenged students in an effort to beautify communities and engage young people.
Now in the program's third season, DAMA director Sharon Kilfoy has been juggling mural projects from Monona to Waunakee.
"It's not just the production of the mural," said Kilfoy. "It's the community engagement, the work with the schools and the work with the neighborhood.
"It's a community engagement initiative. The murals are just a byproduct of it."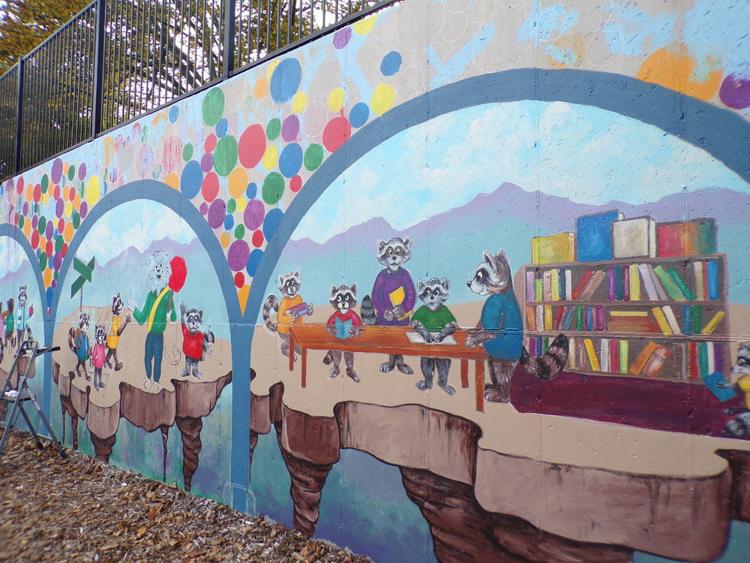 Since launching in 2015, Dane Arts Mural Arts has expanded from three artists to six. They've also produced nearly 20 murals, including a pavement painting project and mosaic work.
"The fact that we've done as many murals as we have in such a short amount of time," Kilfoy said, "we've been so focused on community building, partnership building, working with at-risk youth that we haven't done as much infrastructure building as we need to.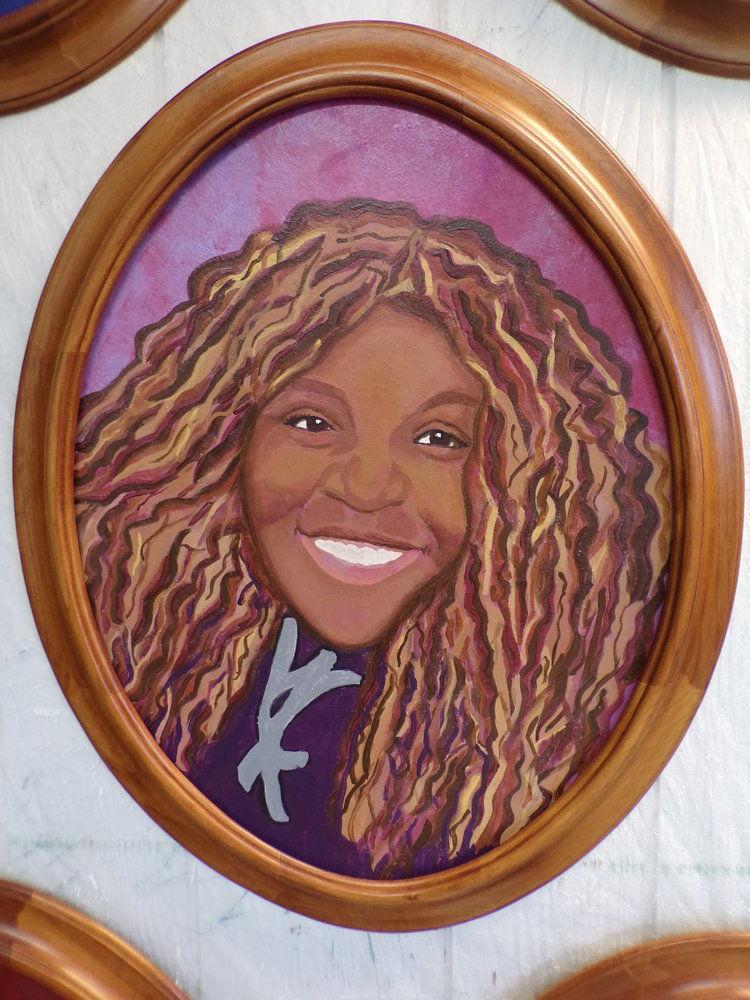 "We're in the period of going from an infant organization to an adolescent organization. With six artists, you need to have more structure."
Two DAMA murals have recently debuted downtown, one on the 11th floor of the YWCA at 101 E. Mifflin St. and another in a back stairwell of the City-County Building, 210 Martin Luther King, Jr. Blvd.
At the end of May, a mural will appear at Randall Elementary at 1802 Regent St., created by artists Rheal and Roller in collaboration with SAIL students from West High.
Also set to be installed in May is a playful new mural at Play Haven, a childcare center at 1 Atlas Court off Cottage Grove Road.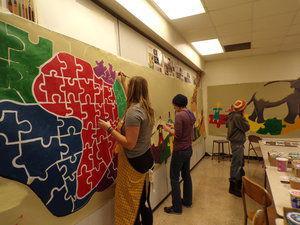 A major mural is coming in early June in Monona. Former mayor Bob Miller will be moving out of the country, Kilfoy said, and wanted to leave as his legacy a 120-foot-long mural on a public well across from South Towne Mall. The address is 6500 Raywood Road at West Broadway.
"The theme Monona chose was its water heritage and Native American heritage," Kilfoy said. "Rhea Ewing was the graphic designer ... it will feature (Ho-Chunk artist) Harry Whitehorse as a central figure."
In Waunakee, village administrator Todd Schmidt has been fundraising for a new mural on the side of Waunakee Furniture ETC at 121 W. Main St.
"They got people to bring in photos of their families," Kilfoy said. "They have done this awesome job of getting the community behind them. We've been working with kids at Waunakee High School."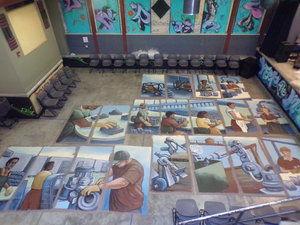 Another mural that's complete but not installed yet will be visible from the Capital City Bike Trail across from the Goodman Community Center. It celebrates the workers of Madison-Kipp Corporation at 201 Waubesa St. and will be installed on the north side of their building.
Kilfoy said that the design for that mural has been done for a few years, but CEO Tony Koblinski wanted to make sure the artwork didn't feel like a token gesture in the midst of contamination remediation work.
"It's the history of people from Kipp who worked there, but also it pays homage to that industrial and manufacturing heritage of Madison's east side," Kilfoy said. "That one was painted with SAIL kids from Madison East High School's SAIL program. We haven't decided on a dedication yet."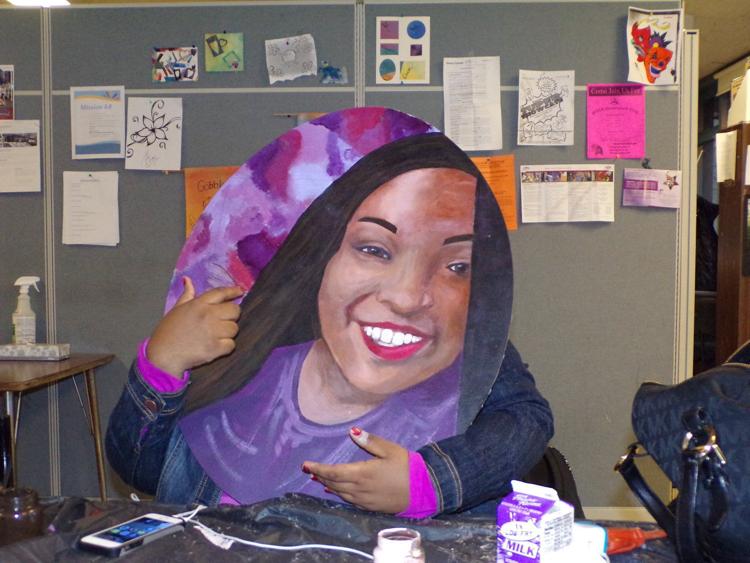 A recent move to the old Town of Blooming Grove fire station has been a boon to the mural program, which creates murals in a variety of different ways. Working indoors through Wisconsin winters has been key, Kilfoy said.
"Each situation is unique in terms of whether we do it directly on the wall or polytab fabric, whether we project or do freehand," she said. "It depends on the wall itself, the needs of that community and the intricacy of the design.
"And time of year! If it's freezing out ... working on the polytab has given us the ability to work indoors, to work with people year-round."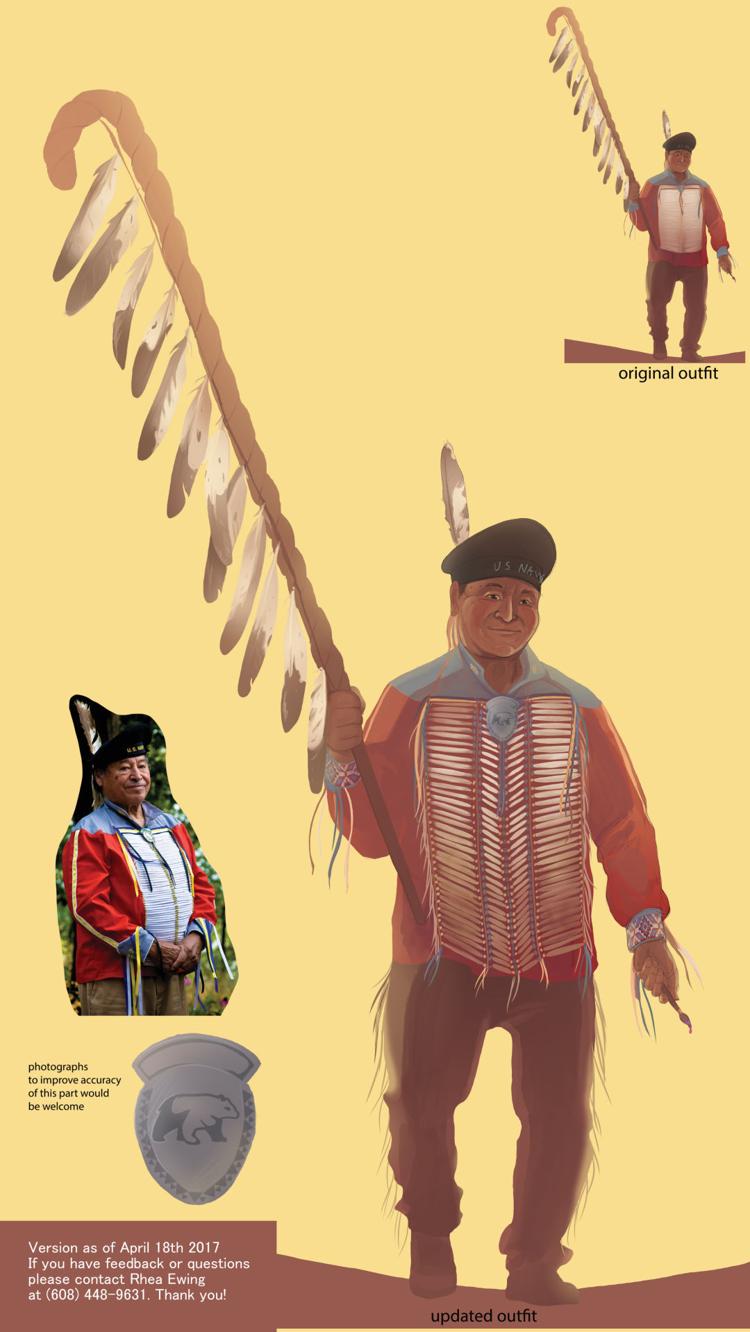 In 2016, the county diverted a significant amount of capital from its grant programs to get Dane Arts Mural Arts off the ground. That's gone down, Kilfoy said, with $6,000 coming from Dane Arts this year and the rest raised from individual communities and donors, including more than one $25,000 grant from Madison Community Foundation.
And more murals are coming. Kilfoy has done some preliminary mural work in Fitchburg and knows that others are working on a project in Mount Horeb.
"We've shown that we can do the work and we can have impact," Kilfoy said. "It's so important for these young people to know that people care.
"When I see the resilience of these kids and what's inside of them, their heart ... it's the kids. It's not like the art doesn't matter, but the art is kind of secondary, really. It's the impact we're able to have on people's lives."