Earlier this holiday season, "The Messiah" sold out, Marie woke up from her Nutcracker Fantasy, and the symphony accompanied carols. Those Tudors at the Memorial Union have already extinguished the figgy pudding, but school's about to be out.  
Luckily there's still a lot to see this season, from an iconic holiday ballet in Overture Hall to a shivery new ghost story from Dickens playing in Spring Green. "A Christmas Haunting" is an excellent companion to "A Christmas Carol," which continues its run in the Capitol Theater through the weekend.
The lights at Henry Vilas Zoo will be up until Dec. 29; the Holiday Fantasy in Lights at Olin Park is up through Jan. 4, 2020. The Holiday Express, a toy train exhibit with lots of pretty poinsettias, closes on Dec. 31 at Olbrich Gardens.
Here is an abbreviated list of the holiday arts still around to catch.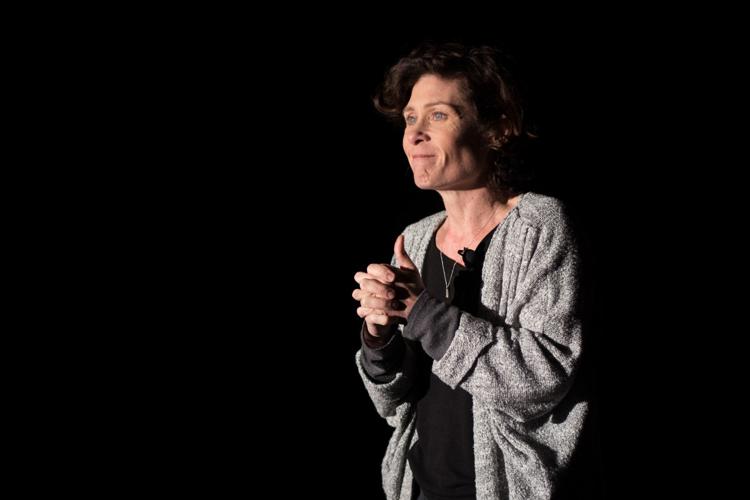 Playwright and actor Colleen Madden created and stars in this thrilling new adaptation of a Dickens novella. "The Haunted Man and the Ghost's Bargain," written in 1848, has a sprinkling of "Christmas Carol" themes — a solitary man who has cut himself off from love, a ghost with a familiar face, the promise of transformation.
Madden has made the main character a woman, a physicist and mathematician named Katherine Redlaw, and updated the story to an icy night in 2010s Wisconsin. Katherine, finding fame hollow, returns to her hometown to wrestle with her "sorrows and wrongs," embodied by a phantom lit by firelight.
Marcus Truschinksi directs this production in the newly renovated Slowpoke Cabaret & Lounge, where Two Crows Theatre Company has been performing since Christmas 2018. "A Christmas Haunting" is spooky and moving by turns, and Madden's performance as a half-dozen characters is a marvel.
Friday, Dec. 20, 7:30 p.m., Saturday, Dec. 21, 1 p.m. and 6 p.m., Sunday, Dec. 22, 1 p.m. and 6 p.m.
Slowpoke Cabaret & Lounge, 137 W. Jefferson St., Spring Green
Running time is about 90 minutes with no intermission.
The classic Christmas ghost story was adapted by Madden for Children's Theater of Madison a few years ago. This year, Jonathan Daly stars as Ebenezer Scrooge, the isolated curmudgeon whose night with four determined spirits changes his Christmas present.
Four performances remain of this year's production, directed by James Ridge in the Capitol Theater.
Friday, Dec. 20, 7 p.m., Saturday, Dec. 21, 2:30 p.m. and 7 p.m., Sunday, Dec. 22, 2:30 p.m.
Capitol Theater, Overture Center, 201 State St.
Running time is about 2 hours and 10 minutes with one intermission.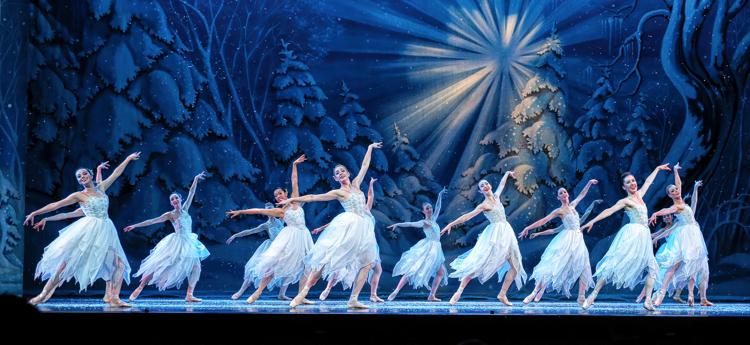 Madison Ballet's "The Nutcracker"
Madison Ballet's glitzy, glamorous "Nutcracker" opens in Overture Hall this weekend, with the dancing baby mice, fluttering snowflakes and leaping cavalier we've come to expect from W. Earle Smith's choreography. Each performance is a little different, as three dancers — Bri George, Janel Hutchison and Michaela King — share the roles of the Sugar Plum Fairy and the Snow Queen, with some performances as the Russian or Arabian soloists.
It's always a gorgeous production, with the familiar Tchaikovsky score played live by the Wisconsin Chamber Orchestra. Performances run until the Saturday after Christmas.
Friday, Dec. 20, 7 p.m., Saturday, Dec. 21, 2 p.m. and 7 p.m., Sunday, Dec. 22, 1 p.m. and 6 p.m., Tuesday, Dec. 24, 1 p.m., Thursday, Dec. 26, 2 p.m., Saturday, Dec. 28, 2 p.m. and 7 p.m.
Overture Hall, Overture Center, 201 State St.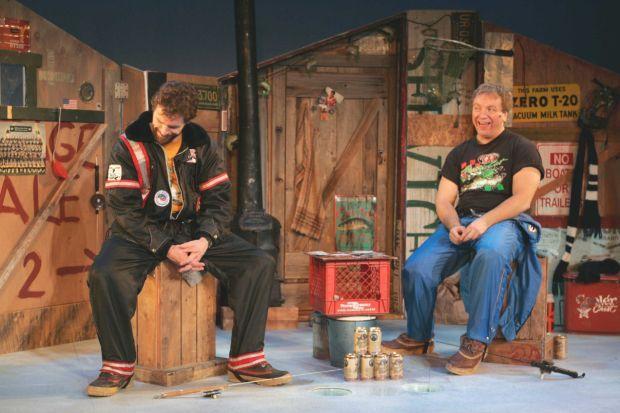 Fred Alley wrote this charming, silly, big-hearted musical for the American Folklore Theatre (now Northern Lights) in Door County in 1998. It's had a place in many Wisconsin hearts ever since, with its jokes about snowmobile suits, the Green Bay Packers and of course, ice fishing.
The Barrymore hosts the 21st anniversary of "Guys on Ice" this year, produced by Go Fish Productions and running from the day after Christmas until New Year's Eve. It stars the very funny, very Sconnie duo of Doug Mancheski and Steve Koehler as Marvin and Lloyd. All tickets are general admission.
Thursday, Dec. 26, 7:30 p.m., Friday and Saturday, Dec. 27-28, 2:30 p.m. and 7:30 p.m., Monday, Dec. 30, 7:30 p.m., Tuesday, Dec. 31, 4:30 p.m.