Eight times a week, Christie Prades shrugs on the bolero of the queen of conga.
As the dancer, singer and actress who embodies a young Gloria Estefan in the Equity tour of "On Your Feet!" Prades has to be careful about her health. She watches her water intake, takes vitamins, avoids eating late at night. She goes to the gym and stays there.  
"Playing a global superstar is no joke eight times a week," said Prades. "It's two and a half hours, so it's definitely a lot. But I love it ... once the show starts, it just flies by."
Prades has been on the tour of "On Your Feet!" since last September. The salsa-tinged jukebox musical that premiered in 2015 stops in Overture Hall next week, running Tuesday through May 20.
Both Prades and Gloria Estefan have Cuban roots. Prades' parents are Cuban, Estefan was born on the island and both women were raised in Miami. Prades even graduated from The Honors College at Miami Dade College, of which Emilio Estefan is an alum.  
"She was very smart, and I'm not just saying for me, in casting someone who is of that culture, who is from Miami," Prades said. "It makes it so much easier. You can't fake the funk, you know?
"When you hire someone from that same culture, it's real. That's what she wanted, more than anything."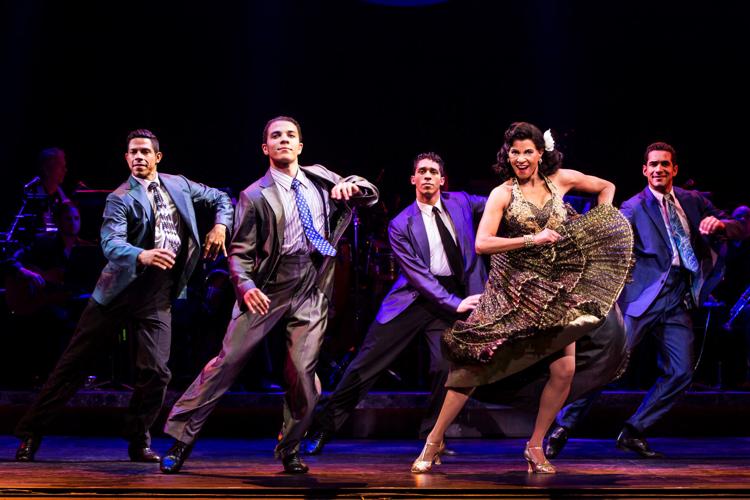 After joining the Miami Sound Machine, Gloria Estefan broke onto the worldwide music scene in 1985 with "Conga," following up with hits like "Oye," "Rhythm is Gonna Get You," "Turn the Beat Around" and "1-2-3." Between them, the Estefans have 26 Grammy Awards.
Prades spoke with The Capital Times from Boston, where the show recently stopped. She's been touring for more than seven months.
The Capital Times: What has it been like to be on the road for this long, after having done the same show in New York?
On Broadway, I was the first cover and also a swing, so I actually covered about seven different tracks in the show. I've done the show in every angle possible. It's wonderful though. I wouldn't have chosen any other show to be with this long.
Did you encounter this music first when you were a kid?
I'm from Miami and I have Cuban immigrant parents that came here. Her life story was an example — not only her music but to me and my parents, like what it means to be this Cuban American who came and broke the barriers in the music industry.
She embraced her culture, but she was proud to be living in this country.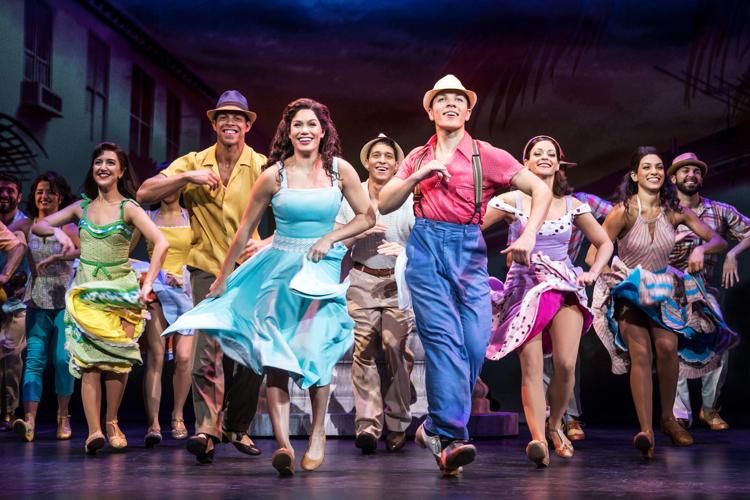 I remember my mom bringing out the Gloria Estefan, the blue CD, the greatest hits. I remember her popping it in the car and listening from beginning to end, especially on road trips.
Can you give us a sense of the feel of the show?
It's the concert feel that everyone's waiting to see, you hear her greatest hits. But you get to see a very human side of her. You get to see Gloria as a young girl who, at first, didn't want to do music. She just did it for fun. You get to see her meet Emilio, you get to see them create this music empire together.
You see them fall in love. You see the tribulations with her family — she had problems with her mom — and tribulations in the music industry itself, when they want to cross over from the Spanish to the English market.
Back then that was unheard of. If you sang Spanish, you stayed in Spanish market. They were pioneers and broke that mold. You see that process of all of that in the story along with the concerts.
Jukebox musical stories can be bland when the real people in the story want to make themselves look good, or the story doesn't hold together. Is there a darker side to "On Your Feet?"
With this story, Gloria and Emilio were very involved. They wanted to show the rawness and the vulnerability that came with them developing who they are today. What's beautiful is that it goes a lot deeper than Gloria and the concert.
She had problems while going through the music industry. There is fictionalization as far as the time frame but as far as the story line, you see the big arc.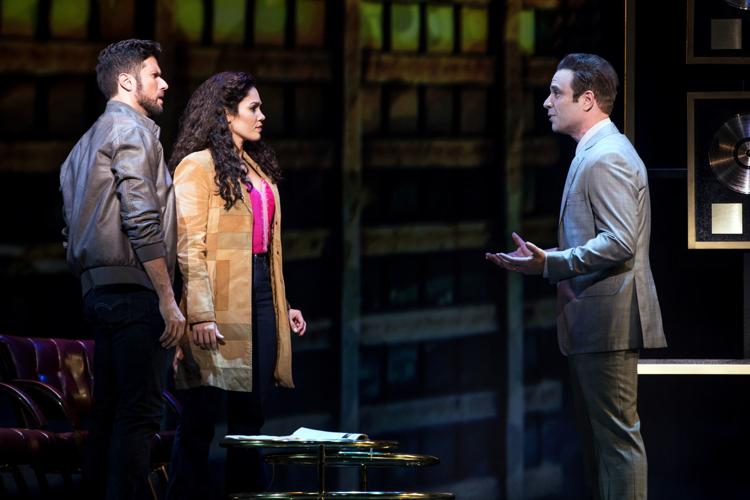 As a Cuban American yourself, do you have a personal connection to this role?
I definitely do. In one of the scenes we have the Cuban flag right behind us and every time I see it, I'm kind of in awe because I get to be unapologetically myself. I get to embrace my culture. While being me, I'm able to be Gloria.
You'll get to see Emilio having to leave Cuba for political reasons, and my parents went through the same thing. With her mother being a teacher and nurturer, and my mom being a teacher — they have the birthday. And her grandma has my grandma's maiden name.
All the clubs we mention, my parents used to go to those clubs. It makes it so delicious. I love that feeling of getting to be me, and embrace where my parents come from, where I come from.
We're living in a challenging political time for Latino immigrants. What has it been like to take this show into the American heartland?
We go to each city and people are loving it, even places where we're a little sketched out and wondering, "Are they going to like it? Are they going to be accepting?"
We're actually the first show to have an almost 100 percent Latino cast. This is really important. We're American as well ... there's different looks, it's not just blonde hair, blue eyes.
It shouldn't just be the Latins in a Latin story and Asians in an Asian story. It should just be an American story. It's everyone.