Bernadette Peters doesn't worry where she's going. She just keeps moving on, giving us more to see.
Peters, the Broadway chanteuse, television star and film comedienne, has a laser-like commitment to her art. She works with a trainer several times a week and continues to take singing lessons, both to stay physically prepared for the work and get ahead of any bad habits.  
"I like to stay focused," said Peters, who admitted she's unlikely to see much of Madison when she visits the Overture Center on Friday, April 19, at 8 p.m. "It's really all about the show. I don't like to split my focus."
Peters, 71, grew up watching excerpts from Broadway musicals on the Ed Sullivan Show, then appeared on it herself (in 1971, singing "Look for the Silver Lining"). She got her start on Broadway when she was just 15, in "The Most Happy Fella."
Her career since has ranged from roles in films like "The Jerk" opposite Steve Martin (1979) and playing Lily St. Regis in the 1982 version of "Annie" to a recurring role as chairwoman of the New York Symphony Orchestra's board in "Mozart in the Jungle" on Amazon. She followed Bette Midler in the title role of "Hello, Dolly!" for a six-month Broadway run in 2018.
Peters doesn't like to stay on the road, preferring instead to fly out and back home. She spoke with the Cap Times recently via phone, a few days ahead of a scheduled performance in West Palm Beach, Florida.
You've originated so many roles on Broadway, in shows like "Sunday in the Park with George" and "Into the Woods." "Dolly," of course, is a revival. Why, and when, do you think it's time to bring a show back?  
It depends of course on the show. "Hello, Dolly!" in particular, I didn't even realize what a beautifully constructed show it is. It's also an open-hearted show, so it really makes the audience go out feeling uplifted.
I believe a revival, you're telling a story right from the beginning for the first time. It should engage the audience right from the get-go. It has to be alive. You can't do it like a walk down memory lane.
When you have your cabaret-style shows, do you craft a story within them? Is there a through line in the musical choices?
Not so much a through line. Each song tells a story, and I certainly will take the audience on a journey. There's an arc to the show, what type of songs should go where, how it should end, what happens in the middle. I do feel once the audience is there and I'm there we're all going on this journey.
How do you decide what to include in your concerts?  
It's what I connect to. That's the great part about doing your own show, you can choose the songs you want to sing. I sing a lot of shows the other characters have sung in shows that I've been in, sitting in the wings listening to them, thinking, "Wow, that's a beautiful song." And you're connecting with it. That's why I love to perform.
Does being in front of an audience, whether at your own concerts or as part of a Broadway show, feed you in a different way than film or television does?
I feel like the story feeds me, I have to say. It has to be alive. And it is different when you have an audience. It's fun, and it's a back and forth energy that's happening. It's a different kind of energy when you're doing film or television. It depends on the character. It could be just as compelling without the audience, depending on what it is. With musical comedy you want an audience.
Do audiences respond differently in the various cities you tour to?
No. It's funny — I do a lot of Sondheim and musicals. Someone said, "maybe when you go to the Midwest, you don't want to do as much Sondheim?" And I realized, no. Audiences are really smart. They come with all their emotions. There's no reason to change anything.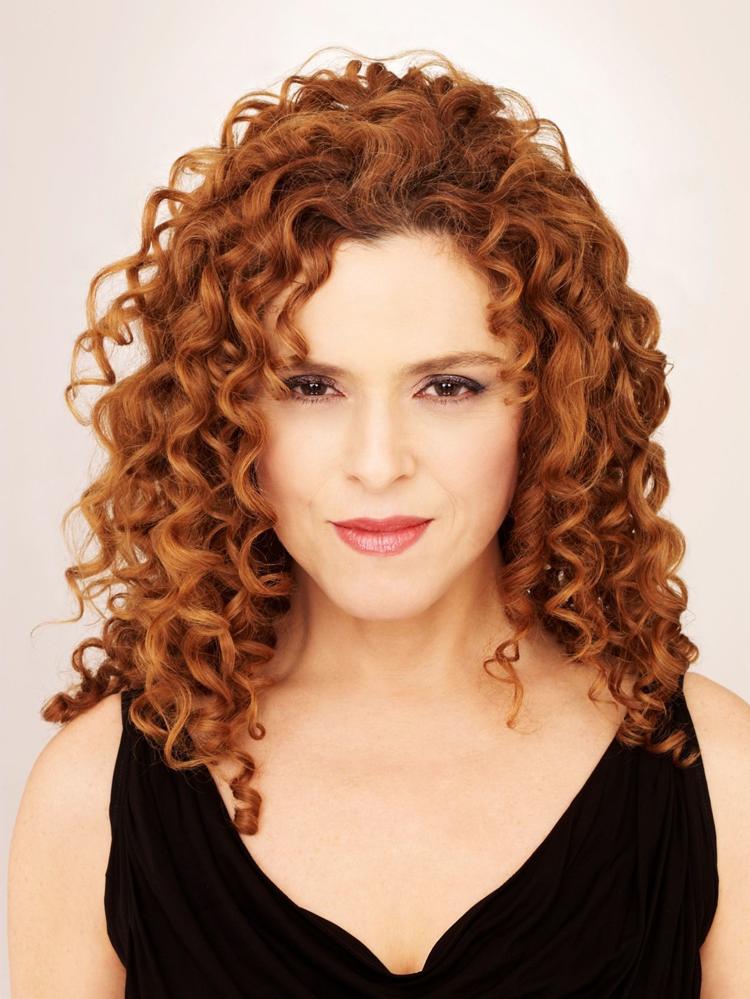 So you don't change the show night to night? You've been working with the same musical director, Marvin Laird, for so many years; he must know your work so well.
We always work on the concerts (together), always. He has to interpret what I want musically. He's a wonderful accompanist also, a conductor, on the piano. They have to breathe with you and I don't do it the same each time.
So I change it a little bit. I'm going to put this song over here tonight or take that song out. But once you rehearse with the orchestra, you don't want to mess them up, especially because I'm there one day and we rehearse during the day.
I don't know how interesting it would be. I understand when someone has songs they've written, and you can make musical out of it, like "Beautiful" with Carole King. The Temptations, they didn't write them, but throughout their whole career ... first of all they have to get a lot of permission from a lot of people in charge of all the music. I don't think it'd be very interesting. 
What kind of progress have you seen, or would you like to see, on Broadway?
I've seen a lot of progress. It used to be elite people in New York, now it's a tourist thing. People want to go to a Broadway show when they come to town. There are Disney shows, and fabulous shows like "The Ferryman." I always think having Disney shows are great, because now you're recruiting new people that love Broadway. They're going to grow up and love Broadway, and want to go to the theater all the time.
What do you look for in roles or songs that make them a good fit for you?
I didn't even realize that Dolly would be a good fit for me. I said, "Let me look at the script." When I went, I was enjoying Bette, I don't picture myself in things. I'm there to enjoy the person up there.
I said, "Let me read the source material, the songs, see where I could live with this and what I would do." Sometimes I don't know until I'm in something — you just go further and further inside the character.
Are there songs or roles you've come back to, that you're still drawn to?
We did a reunion of "Into the Woods" 29 years later, that was interesting. I brought 29 years of life and information into the role. That's really fun to do, to go back to a role you played like that.
The shows I do, I'm not doing it every day, so I pick songs and things I like to be reminded of, certain sentiments. Like "No One Is Alone" and "Children Will Listen," things like that. I added two songs from "Dolly," which are fun, and people really enjoy them.  
Doing my concerts is very satisfying artistically. I'm going to be doing a little tour in the UK, and I'm thinking of changing some things here and there. That's fun, to think of other things I want to sing.