Poor Dewey Finn. The disaffected main character in "School of Rock," stopping in Madison through Sunday, is selfish, self-absorbed, marginally talented and lazy.
Dewey doesn't pay rent. Onstage with his band, he hogs the spotlight. Dewey lies his way into a substitute teaching gig, then can't be bothered to show up on time, or, for the first few days, teach anything.
But hey, can't an overgrown manchild catch a break these days?
"School of Rock," which resoundingly lost the 2016 best musical Tony Award to a little show called "Hamilton," has enough energetic kids in its cast to field a Little League scrimmage on the Overture Hall stage.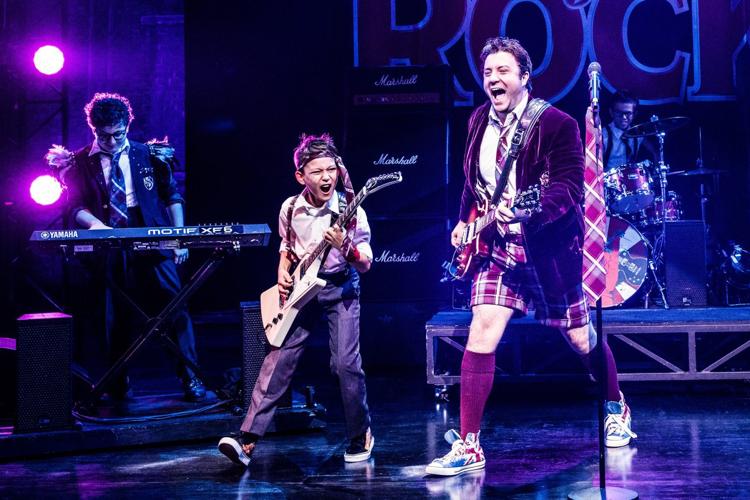 As directed by Laurence Connor, it has a book by Julian Fellowes, creator of "Downton Abbey," and a '70s rock-adjacent score by the "Phantom" creator himself, Sir Andrew Lloyd Webber.
What this show doesn't have is characters with any depth, creative music or good songs or parts for women — one's a harpy, the other is a hot librarian type.
Repetitive and surprisingly slow, "School of Rock" looks and sounds like an uninspired blend of the plucky musical "Matilda" and the 1980s party show "Rock of Ages" (which Overture will bring back for a night in February 2019).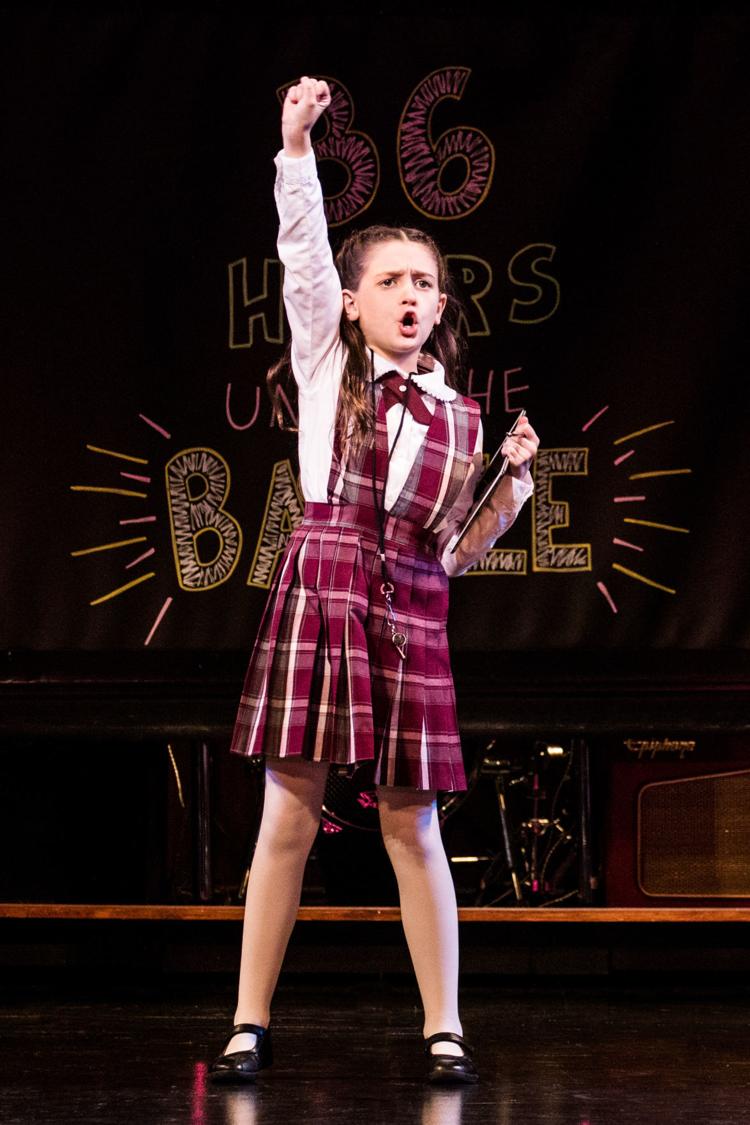 The 2015 Broadway adaptation of "School of Rock" contains songs from the 2003 film comedy. That version featured Jack Black as the sophomoric guitarist who turns an elementary prep school classroom into a rock band. (It also had a post-"Rent" Adam Pascal as Black's former bandmate. Not paying rent was really a theme for awhile).
As down-on-his luck Dewey, Merritt David Janes channels Black's gravelly shout and shlubby look. He's a believable rocker with a tossed-off delivery that gets some laughs, and he does his best with a character whose one redeeming quality might be his innocence. Janes' Dewey gets on with the children because he is one.
As the uptight, pencil-skirted principal Miss Mullins, Lexie Dorsett Sharp does her best too, lending powerful vocals to the show's one plaintive ballad. (Women don't sing rock, amirite?) Layne Roate and Madison Micucci play Dewey's roommates, an anxious nerd and his harridan girlfriend respectively. They both deserve better.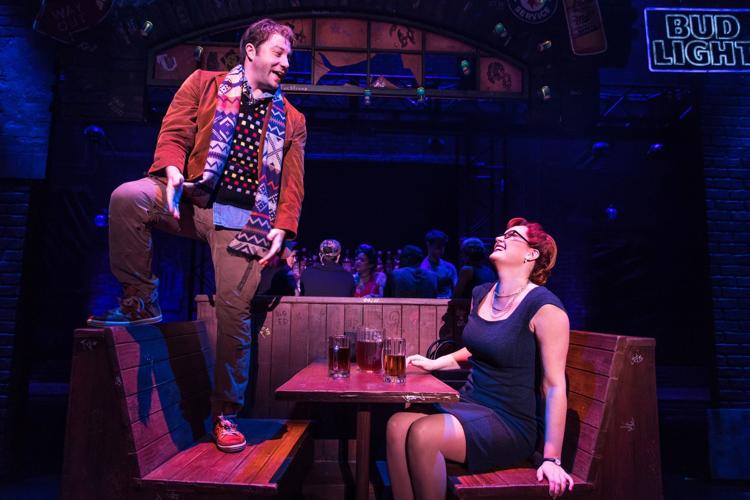 Sami Bray, a 10-year-old from Memphis, plays Summer, a Hermione-type rule follower with a yen for gold stars. She's a smaller version of Miss Mullins, and their little showdown in the hallway over Dewey's unorthodox "teaching" methods is one of the play's best scenes.
Among the other children, Grier Burke has a Broadway belt big enough to reach the balcony. Leanne Parks gets a "bass face" going as she shifts from cello to an electric instrument, and Theo Mitchell-Penner does half-backbends at the keyboard. Mystic Inscho shreds on a guitar nearly as big as he is. 
The students' burgundy plaid uniforms and a flexible wood-paneled set hung with maps, both designed by Anne Louizos, give a streamlined impression of a tony prep school with no extraneous fuss.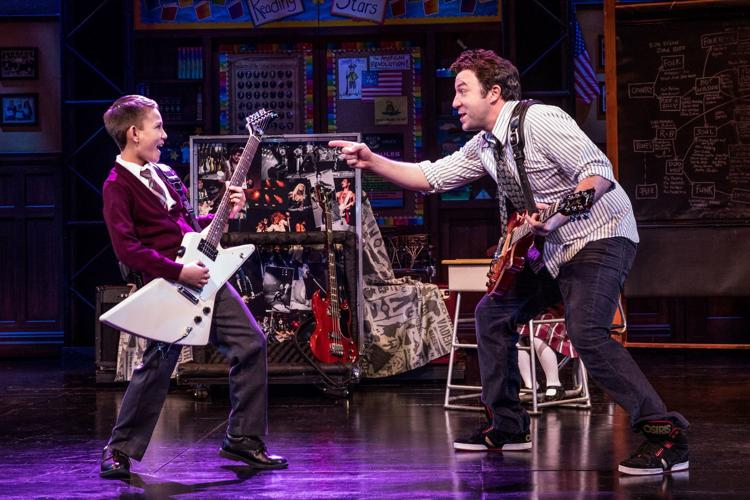 JoAnn M. Hunter's choreography keeps Janes head-banging and the children mid-air. In the frequently repeated refrains of "Stick it to the Man," they jump with both feet and throw their fists, dressed in smart blazers and shiny Mary Janes. 
Martyn Axe's aggressively amplified pit orchestra rocks out hardcore, as Dewey would say, despite some missed cues on opening night.
These students of '70s-style rock floss and use lightweight Macbooks, yet the show around them feels as dated as an out of print textbook. It sags with clichés. Parents don't listen! Teachers are boring! Sure.
Still, it aims for energetic, lightly sketched comedy, and as such "School of Rock" shouldn't have to teach us anything. Dewey somehow inspires the students by exploiting and befriending them, an odd combination.
The main theme seems to be that charm, if you're a white guy with a guitar, is enough to succeed. If only that was true for the show itself.