A few songs before she handed me her Santa hat, the woman next to me leaned close during the applause.
"I wish I enjoyed anything as much as you're enjoying this," she said with a smile.
As Jack Jones (and the Madison Symphony Chorus) sang, "this is that time of the year," the first weekend in Advent and the beginning of the calendar countdown to Christmas.
For his 24th year, Maestro John DeMain led the holiday concert in Overture Hall, stuffed to the top of the organ pipes with carols and classics.
"It's a gourmet program," DeMain told the audience of 2,000-plus as he introduced Milwaukee-born soprano Emily Pogorelc, "a future star."
Pogorelc, a student of former University of Wisconsin-Madison professor Julia Faulkner (now at Curtis Institute of Music) turned in a bright, beautifully ornamented performance of Mozart's "Laudamus Te" from his Mass in C Minor.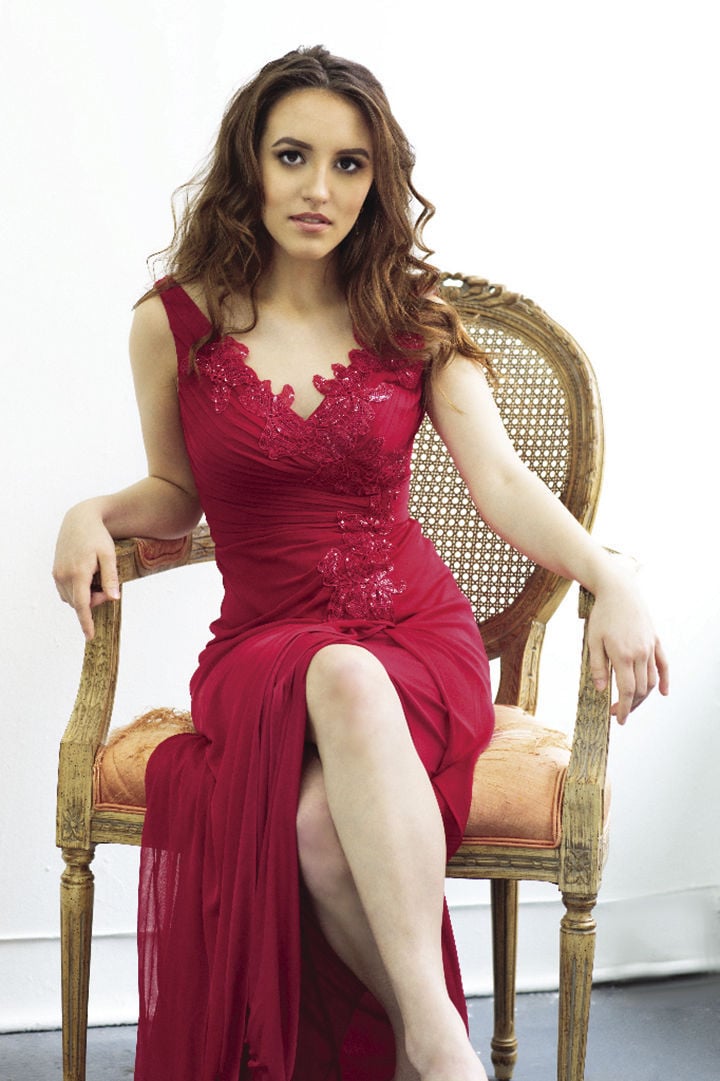 Later, she sent the balcony an impish grin as she sang the silly Frederick Silver parody "The 12 Days After Christmas." Her vibrato was quick as her smile was wide, and she seemed completely at home onstage.
Tenor Eric Barry, returning after singing Beethoven's ninth symphony with the MSO in 2015, brought warmth and drama to an aria from Puccini's operatic "Messa di Gloria."
His rendition of Tormé's "The Christmas Song" was a little more awkward, but anyone who's heard this program for more than a few years might wonder why DeMain couldn't have simply given him something better.
Ralph Vaughn Williams' "Hodie" comprised the largest choral section, with fine articulation (if a few tentative chords) from the Madison Symphony Chorus, directed by Beverly Taylor.
Their rendition of "Do You Hear What I Hear?" with the Madison Youth Choirs' middle school-aged Con Gioia choir was a delight. It's a particular joy of this concert to hear young and old voices blended so well together in semi-serious choral work.
MYC's Michael Ross stepped onstage briefly to conduct the older choirs, Cantabile and Ragazzi, in a deft cappella rendition of the percussive Caribbean carol "The Virgin Mary Had a Baby Boy."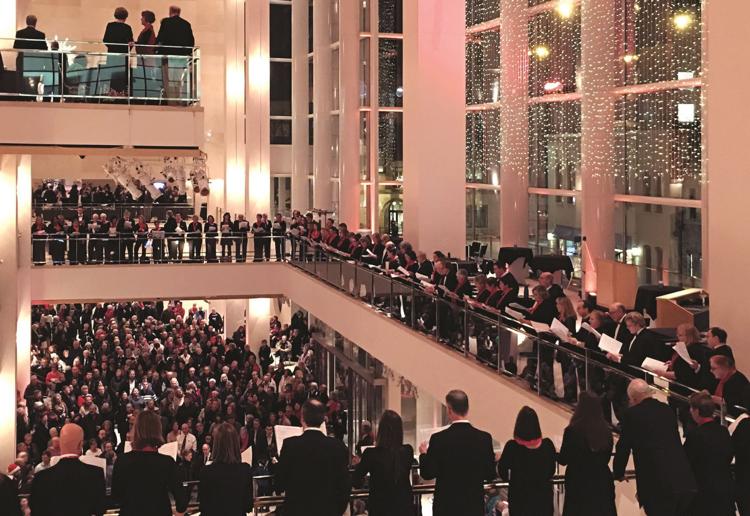 The young singers harmonized well and sang with confidence, lifting a few excerpts of Kirke Mechem's "Seven Joys of Christmas" (including "Patapan" and "Fum, fum, fum!") with crisp rhythms.
The Christmas concert is always led by choral work, but DeMain seized the chance to inspire the next generation of bassoon players by placing principal Cynthia Cameron-Fix in front of the orchestra for a brisk Hungarian rondo by Carl Maria Von Weber.
While Mickey and his bassoon-y broomsticks may yet prove more memorable to small ears, Fix's agile fingering made the piece a worthy departure from the rest of the holiday fare.
Leotha and Tamera Stanley's 40-member gospel choir from Mount Zion Baptist Church has been performing holiday songs with the symphony for long enough — 13 seasons in all — audience members may remember the originals from year to year.
This season brought back "Celebrate" and the rousing "A Christmas Greeting," as well as the debut of "Christmas Peace." The fugue that built to a joyful praise chorus and a spirited hymn sing to lead us back into the night and into the holidays.