Before Nora walks out the door in "A Doll's House," she airs a few grievances.
"We've never exchanged a serious word about anything," she tells her gobsmacked husband. In nine years of marriage, she says, Torvald never saw her as an equal.
In "A Doll's House, part 2," now on American Players Theatre's Touchstone stage, Nora and Torvald finally have it out. It's cathartic and complicated. And it gets a little messy.
"I can't win with you!" Torvald shouts.
"Stop trying to win!" Nora yells back.
Written in 2016, "A Doll's House, part 2" started as a thought exercise for playwright Lucas Hnath. What happened to Nora, the 1870s Norwegian wife who shakes off her suffocating life just five minutes before the play ends?
What would her family say if they could sit down with her 15 years later, after the shock faded, and everyone had time to script exactly what they wanted to say?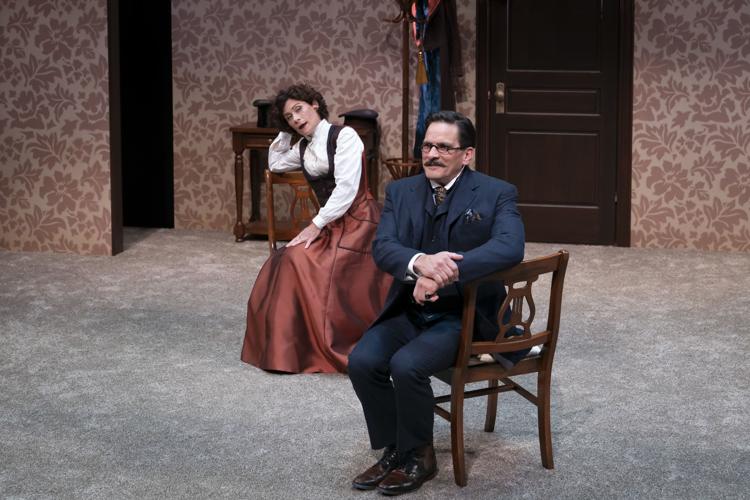 Hnath's Ibsenite fan fiction could have turned into a bunch of righteous ranting or, worse, 95 minutes of therapy sessions. Thanks to Colleen Madden's Nora and the terrific ensemble around her, it feels like a reckoning.
Nora has been living as a single woman, and she's returned because she needs a divorce. Times being what they are, that's an easier thing for a man to get than a woman. Torvald, out of shame, hasn't done it.
Nora's had time to clarify her case for freedom. As Torvald stalls offstage, she sets two chairs facing each other and poses in them, readying for debate. They've all had imaginary showdowns, but life's about to dictate how they actually go.
In APT's "A Doll's House" earlier this season, Kelsey Brennan's Nora was like an exposed nerve. This Nora is a live wire. She's got a spine like a bolt of electricity that pulls her head high and pushes her toward each person as she tries to make a point.
The older Nora is more at peace with herself, but confronting her family brings up things she didn't plan for. Madden lets us see her exasperation, as well as the painful things she's kept herself from thinking about.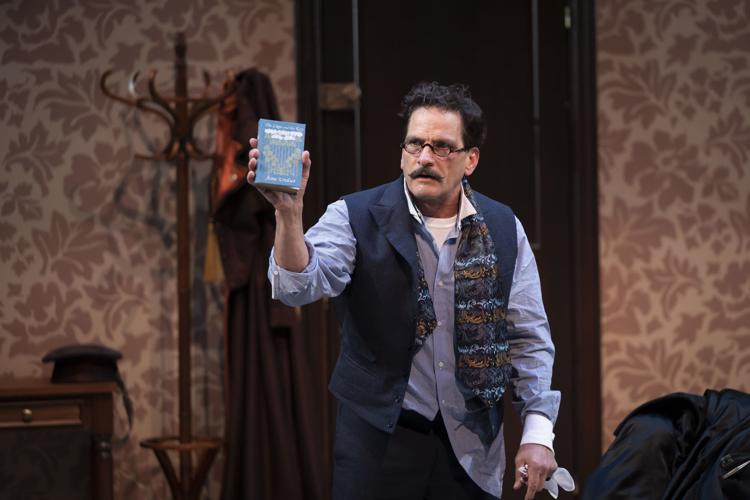 Nora's arrival flusters Anne-Marie (Sarah Day), the housekeeper and nursemaid who held the house together after Nora left. Torvald (Jim DeVita) works his mouth silently as Nora speaks, crossing his arms like a petulant child. DeVita seems to shrink into himself, like he's hiding in plain sight.
Only Emmy (Melisa Pereyra), who has no memory of her mother, seems able to meet her straight on. When Nora, without acknowledging it, slips into a mother's role, Emmy calmly stops her. Pereyra's Emmy is sweet, but she's resourceful, an old soul. When little flashes of annoyance cross her face, we get a sense of all she's not saying.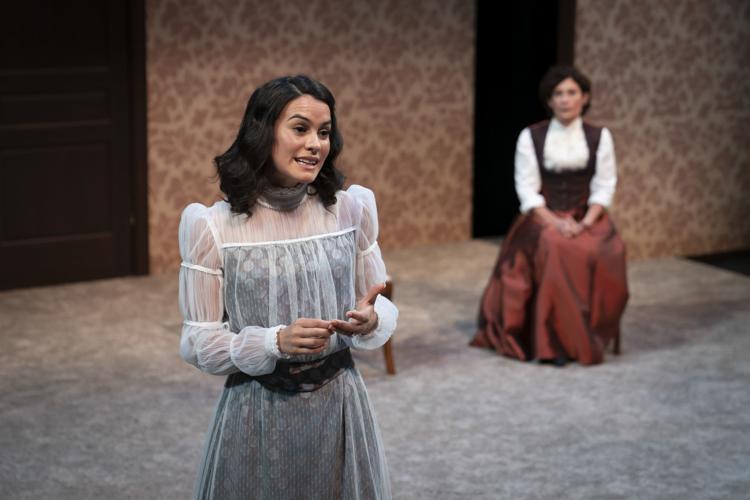 "Doll's House, part 2" is a series of one-on-ones, but director Brenda DeVita doesn't let anyone sit down or rant for too long. She frames each new scene with a metatheatrical flourish — a chime and a momentary spotlight. It feels almost like stop motion video. We're constantly switching between how they'd imagined this would go and the reality, now.
DeVita carried over the core design team from the Henrik Ibsen to Hnath's "part 2." The room, designed by Andrew Boyce, gestures to the previous show with pink patterned wallpaper, a little stove and a couple of chairs. Instead of wood floors, beige carpet stretches wall to wall, like in a playroom.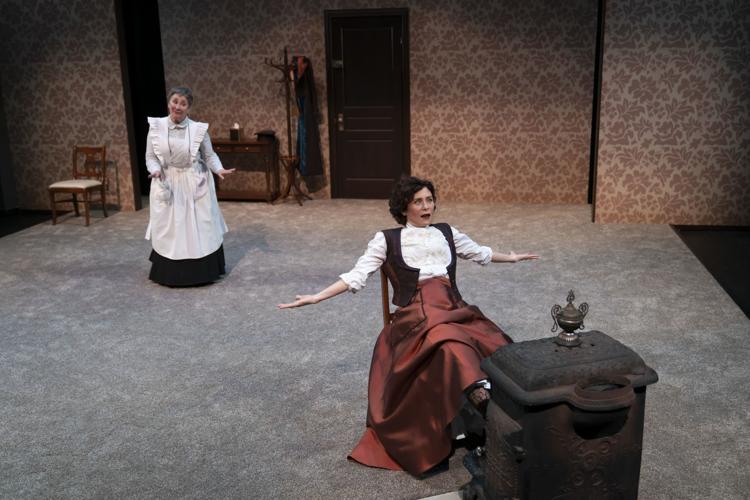 He's cleared the stage of the rest, the couch, lamps, footstool and spinet of the previous Helmer home. It feels almost too minimalist, but Hnath is explicit in the script — this should feel like a forum. There is literally nowhere to hide.
The compelling, chewy thing in "A Doll's House, part 2," the thing that makes you want to pick it up again and look at it from a different angle, is how at various times each character seems right. Nora and Torvald are flesh and blood people. They've made mistakes and lied to themselves and hurt each other. It seems only right that we're back here with them as they piece their story back together.