Theater review: History has its eyes on Chicago's 'Hamilton,' where an exceptional cast digs deep
"Hamilton" rewrote the game.
Now, the musical shot heard 'round the world has opened in Chicago, in a production as energetic and emotionally powerful as the first, yet still entirely its own.
These players know fervent fans will scrutinize their every gesture. So they leave it all on the stage, diving into Andy Blankenbuehler's percussive, style-bending choreography with equal measures of passion and skill.
At the PrivateBank Theatre in Chicago, "Hamilton" can be a new show. It's an excellent sign for the production's continued life outside the arms of its creator and original star, Lin-Manuel Miranda.
Just a year into its Broadway run, "Hamilton" has hardly had time to gather enough dust to shake off. This bold, new thing Miranda sculpted out of historical stone caught the nation's attention in a way that few musicals do in this century.
Fueled by #ham4ham and Saturday Night Live, the "Hamilton" hype machine has made seats to the New York show nearly impossible to get without selling all of one's worldly goods.
Nearly as hot is the Chicago production, the first outside of New York. It opened Oct. 19 for an open-ended run; scalper ticket prices soar well into the triple digits. Fans memorize the soundtrack, debate lyrics on Genius, live-tweeted a new PBS documentary and display the Hamiltome proudly on their coffee tables.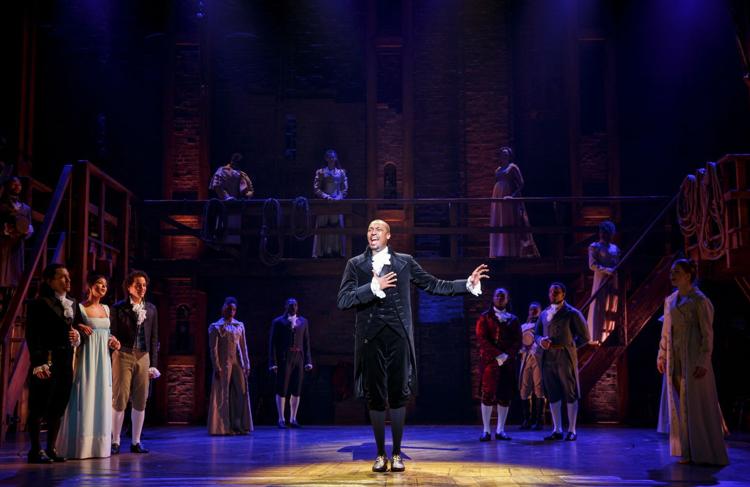 Amid this mania, what's most striking about the Chicago "Hamilton" is the sheer emotional power of the performances.
The first chance to see this is when Joshua Henry, Chicago's Aaron Burr, lays bare the anxious, hurting heart of the "damn fool" who cut down Alexander Hamilton in a mid-life duel.
"Wait for It" crests and falls as Burr drops his pompous exterior to reveal crushing loneliness. When the song ends, he slips on his signature smile like it's a Continental Army coat.
And it feels like hearing the whole thing for the first time.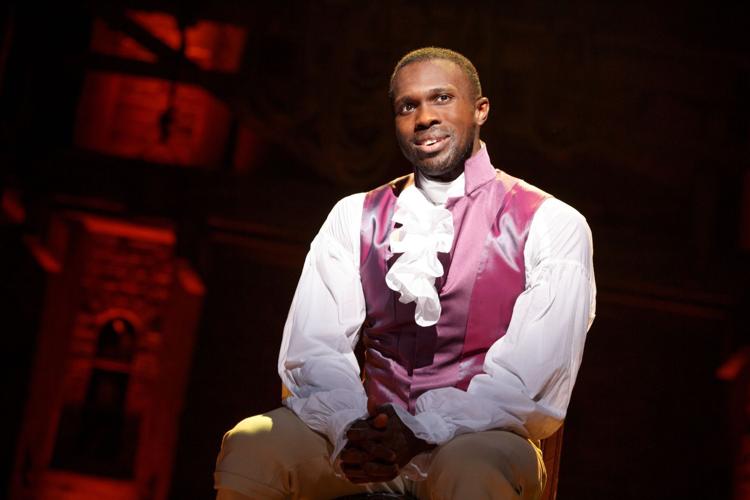 Alexander Hamilton's story, in Miranda's loosely historical telling, is classic hip hop. As a teenager, Hamilton comes alone from the Caribbean to New York to "be a new man" and join the revolution.
Hamilton, a prolific writer, becomes George Washington's aide and joins the nation's first cabinet. He spars with Thomas Jefferson and marries a young heiress (while also pining for her sister), all the while wrestling with personal demons.
Cervantes, a sharp-eyed, compactly built performer, makes for a more anxious Hamilton than Miranda. At a Broadway performance in March, Miranda's Hamilton pushed in every scene with an exhausting intensity, lashing out, relentless.
Cervantes is both quieter and a stronger singer. He puts Hamilton's internal struggle closer to the surface, his insecurities more vivid.
Jonathan Kirkland, a self-assured, perfectly cast Washington, raps like an original gangster and sings like a gospel preacher.
He's the perfect foil for Alex Gemignani's boyish King George, who in gleefully funny interludes keeps his face deadpan while shimmying his shoulders like a pop star.  
Chris De'Sean Lee plays both the Marquis de Lafayette and Thomas Jefferson. His "What'd I Miss," Jefferson's jazzy Act II opener, has never sounded more like a tribute to Stevie Wonder.
Early in the Chicago run, Lee's punchy energy and playfulness read as childish. He's since dialed it back.
Now when Jefferson brushes a shoulder, drops the mic or smirks it comes straight from Jefferson's arrogance and the knowledge that, to Hamilton, he and James Madison (Wallace Smith, also playing Hercules Mulligan) is a real threat.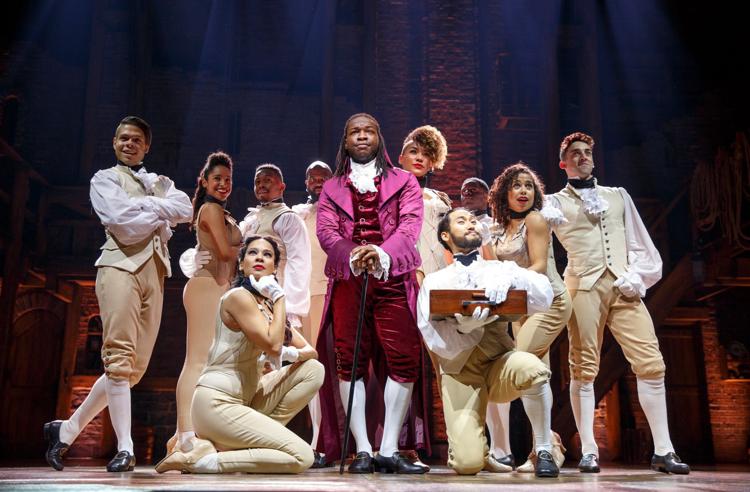 Though Ari Asfar as Eliza has a sparkling soprano — particularly lovely on "That Would Be Enough" and a simmering "Burn" in Act II — her performance lacks the steely backbone needed to keep Eliza an engaging, fearless match for Hamilton.  
By contrast, Karen Olivo makes an electric Angelica. Her Act I show-stopper "Satisfied" is all power, steeped in regret that Burr reflects later in the show. In a meditation on grief, "It's Quiet Uptown," when Olivo's voice cracks, hearts break.
That Olivo, a Tony-winning performer who now lives in Madison, can sustain such raw emotion eight shows a week shows the honed technique she's been teaching Wisconsin students for the past three years.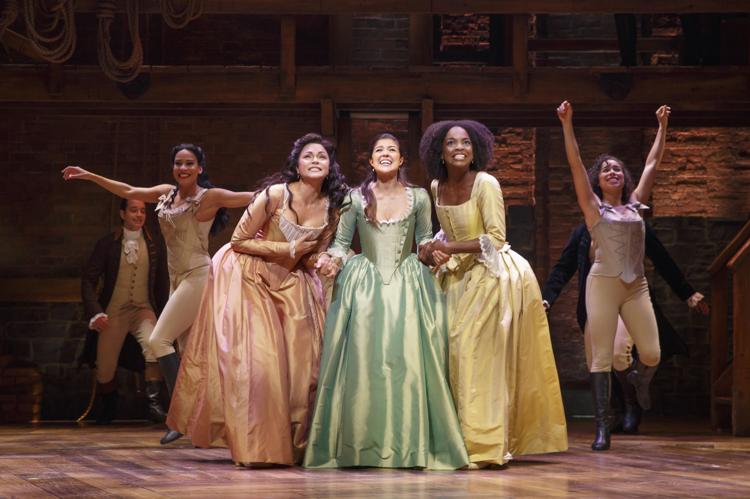 Thomas Kail's direction, recreated here, demands near-constant movement on David Korins' wood-and-brick set. He uses the rotating turntable floor subtly and smoothly, with an eye for how it will look at all levels of the house. Kail's blocking blends seamlessly Blankenbuehler's choreography, an ever-moving palette of hip hop, ballet and the occasional nod to Bob Fosse.
Yet Kail is careful to capture the quiet moments, the shifts in tension and turning points. These occasionally get lost as the Chicago cast finds the "beats," like how long to pause after Hamilton learns a dear friend has died.
"Hamilton" is nonstop. A national tour is set to open in San Francisco in March 2017 with one Midwestern run already announced in Des Moines, Iowa. The last block of Chicago tickets was made available in late September, when the show opened in previews.
"Just you wait," Hamilton sings. For those who managed to score a ticket to this extraordinary production, the wait may finally be over — and it was worth it.