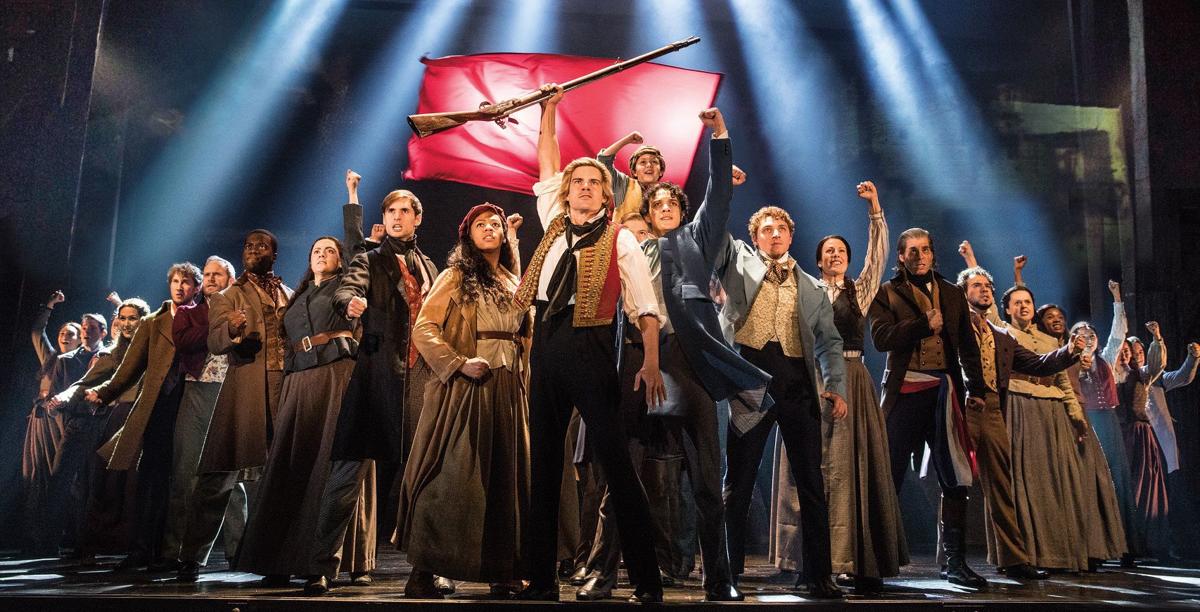 Once again this spring, hear the people sing from the wings of Overture Hall as an international blockbuster waving a big red flag returns for one day more (or five) to Madison.
At the end of the day (sorry, I'll stop with the song references now), "Les Mis" is pure melodrama in the best way. Got a heartstring left, jaded theatergoer? "Mis" wants to tug it with plucky street urchins and waifish orphans, idealistic student soldiers and plaintive ballads of unrequited love.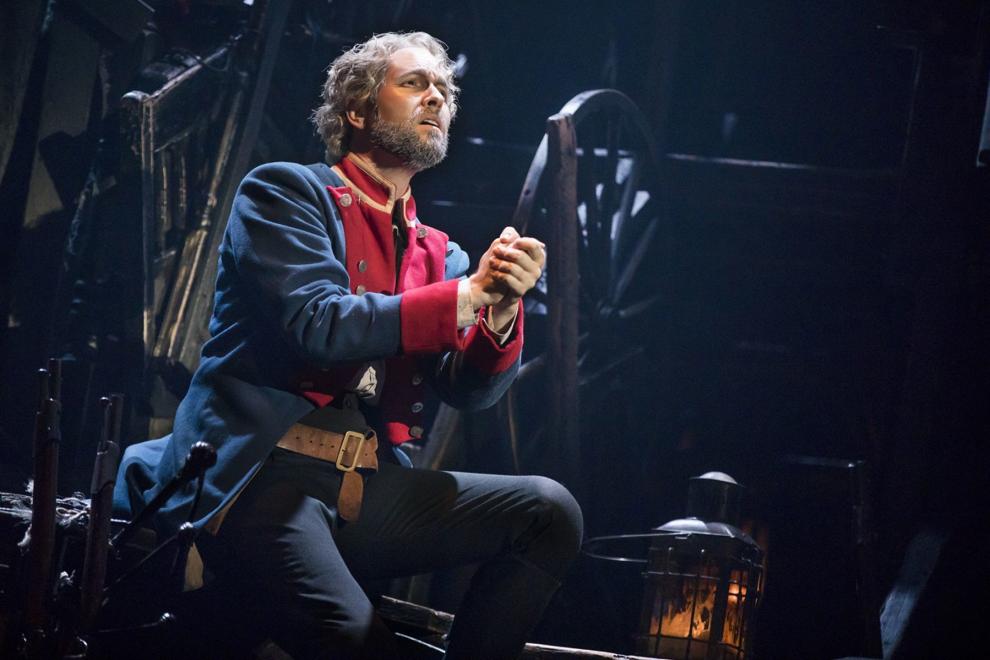 At the story's center, the cat-and-mouse game between the saintly ex-con Jean Valjean (gifted baritone Nick Cartell) and the rigid police inspector Javert (Josh Davis) still feels like a matchup for the ages. The actors are well-matched in intensity and skill, making the conflict spark. 
This latest version of "Les Mis" was retouched and revived in 2014 by super-producer Cameron Mackintosh, the guy behind such bedazzled theatrical jewels as "The Phantom of the Opera," "Miss Saigon," "Cats" and "Mary Poppins." This touring production leans into the over-the-top aesthetic that defined the biggest musicals of the mid-1980s.
This is a show that doesn't build to a climax, it starts with one in Valjean's reinvention soliloquy. Then it sees how many peaks it can pack into three hours.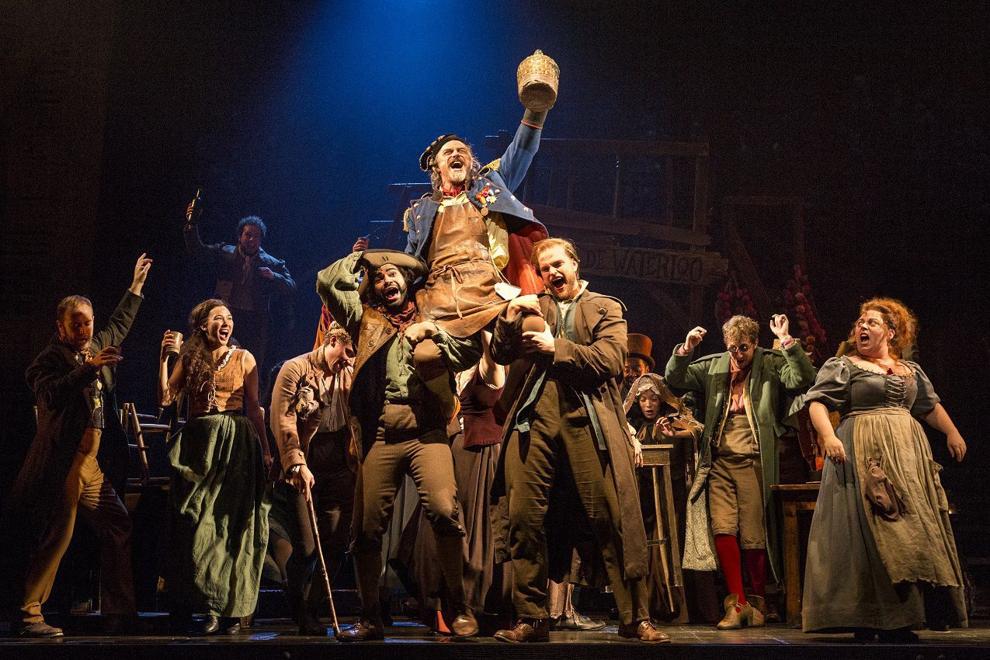 Longtime "Les Mis" lovers will notice a little new music and dynamic staging by Laurence Connor and James Powell. Every move has its mirror, each tussle and tryst looks like part of a dance.
The cast makes striking stage pictures on the Parisian barricades, assembled in front of painterly backdrops inspired by "Miserables" author Victor Hugo's own artwork. (As these are awfully dark, I suspect few are as abstract as they look.)
Composer Claude-Michel Schönberg penned a parade of impassioned ballads, and with few exceptions this cast sings like a dream. Mary Kate Moore has a megawatt mezzo soprano and a youthful freshness as the doomed factory worker Fantine.
Cartell's Valjean evolves from rockstar rough edges in the opening montage to a mature, powerful sound in time for "Who Am I?" and "Bring Him Home." All the while, his articulation sounds crisp and careful.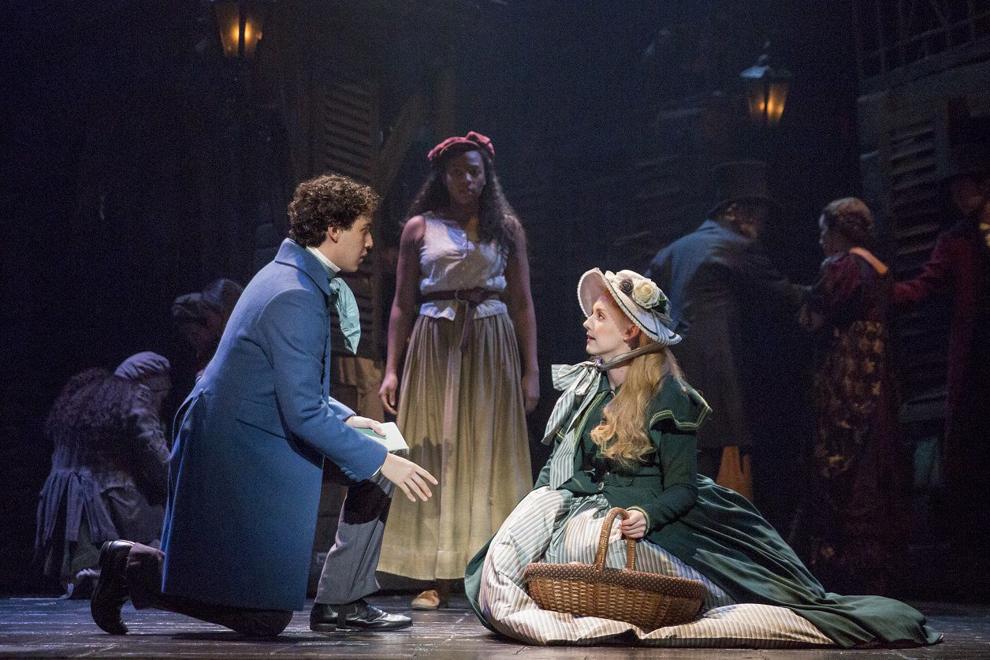 Sporting Fabioesque blonde locks, Matt Shingledecker's Enjolras could raise an army with one striking verse of "The People's Song." He's marvelous.
As Eponine, the street smart anti-ingénue, Emily Bautista delivers a rich golden mezzo sound to contrast Cosette's (Jillian Butler's) silvery high soprano. Singing with both women, the pop-inflected style of Robert Ariza as Marius makes for a spine-tingling Act II trio.  
Davis, as Javert, locates the inspector's intensity but too often speak-sings his lines. And it was impossible to tell with J. Anthony Crane's mercenary innkeeper Thernardier whether his gravelly delivery was deliberate or he'd lost his voice.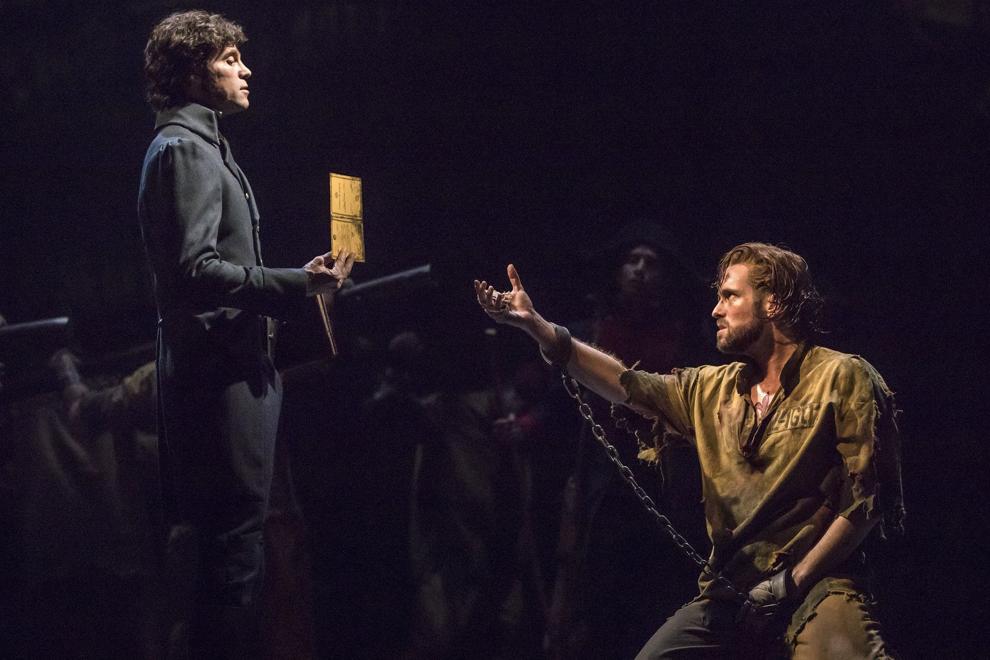 This (literally) dark, thoroughly theatrical "Les Mis" doesn't traffic too much in nuance. It may feel a bit emotionally manipulative — do we need to watch a child die to understand the impact of revolution? And it can sound like all the songs have the same structure, even as Cartell's glorious high notes sparkle.
Most impressive, perhaps, is that it's been more than 30 years and "Les Mis" keeps turning over new leaves. I know I'm not on my own in my affection for this epic pop opera, especially when sung beautifully by such a powerhouse cast.
We do hear the people sing, and the message is the clear: "Les Miserables," and the people's struggle it embodies, is not going anywhere.