Letters are burning up the hill in American Players Theatre's latest production, and with them clues to a mystery.
Scenes in Tom Stoppard's "Arcadia," running through Oct. 1 in Spring Green, flow between the early 19th century and somewhere near the present day.
Over three-plus hours, time seems to blur and nearly touch in a kind of double helix. A man sets down a glass of wine in 1811 and a woman picks it up in the same room, 200 years and a moment later.
The word "arcadia" refers to idealized British country life, though Stoppard sets the action entirely indoors. 
The play is a study in contrasts: order versus chaos, the known and unknown. It's heady, intellectual even, but James Bohnen's direction plays up the characters' lusty energy and quick wit to brilliant effect.
What happened then at this northern English country estate — the deceptions and betrayals, the secrecy and sarcasm — presents a puzzle to be solved now. The clues are embedded in notes tucked into books, scribbles in margins and records of pigeons shot.
"The drama of life and death at Sidley Park was not about pigeons, but about sex and literature," says Jim DeVita, playing an academic with a lascivious grin.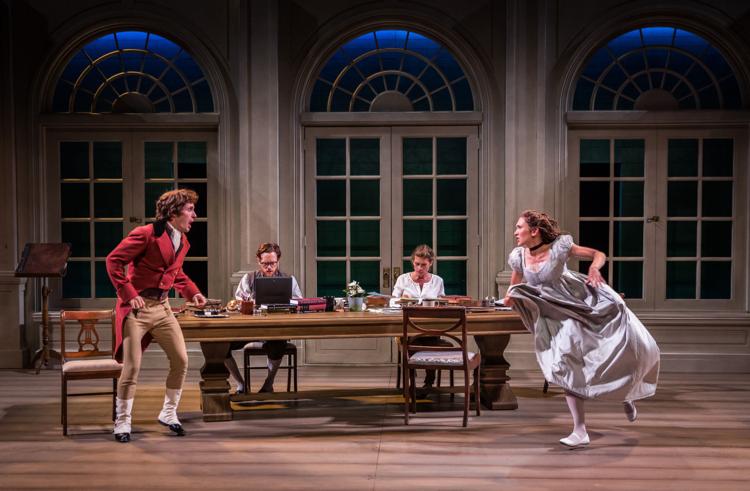 In 1809, we meet nearly 14-year-old Thomasina Coverly (the glorious Rebecca Hurd, bursting with energy) and her tutor, Septimus Hodge (Nate Burger), a charismatic Cambridge man. They're a fiery pair: Thomasina has a quick and inquisitive mind, and Hodge encourages her in between bedding half the women in her household.
Later — let's say around 1993, when the play debuted — the same sunlit garden room remains a place for study. Hannah Jarvis (Colleen Madden) has come to the Coverly estate to find out more about a hermit whom, she believes, lived on the grounds.
She immediately clashes with DeVita's Bernard Nightingale, a self-obsessed Lord Byron scholar so determined to find a newsworthy discovery about the famous poet that he's willing to overlook what facts don't fit.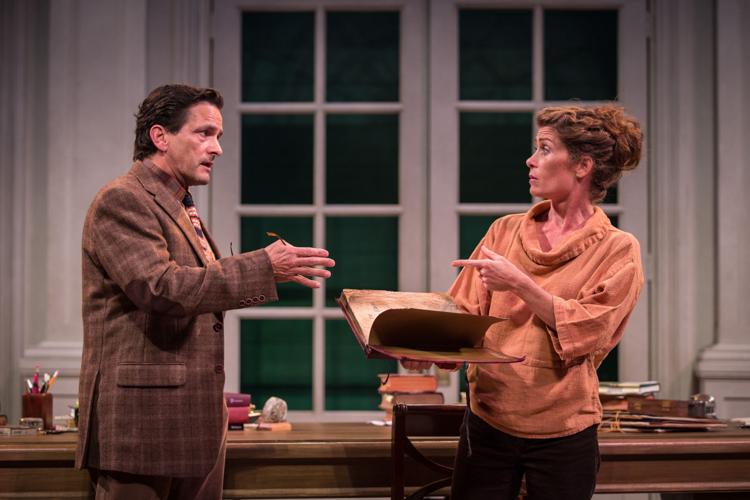 Tensions of gender — both sexual attraction and the authority of women's knowledge — throb like a heartbeat under nearly every scene.
Bernard condescends to Hannah's academic work even as he solicits her help. Contemporary scientist Valentine (a scruffy, perfectly cast Steve Haggard) dismisses out of hand that Thomasina might have figured out an advanced mathematical idea so young, and so long ago.
"She was just playing with the numbers," he says. "The truth is, she wasn't doing anything."
Over the past 20-some years, "Arcadia" has been hailed as a masterpiece, in part for how it incorporates scientific ideas and comedy. There's a fair bit of discussion about scientific laws of determinism and thermodynamics, but Stoppard focuses the action more on the heat of human bodies than atoms.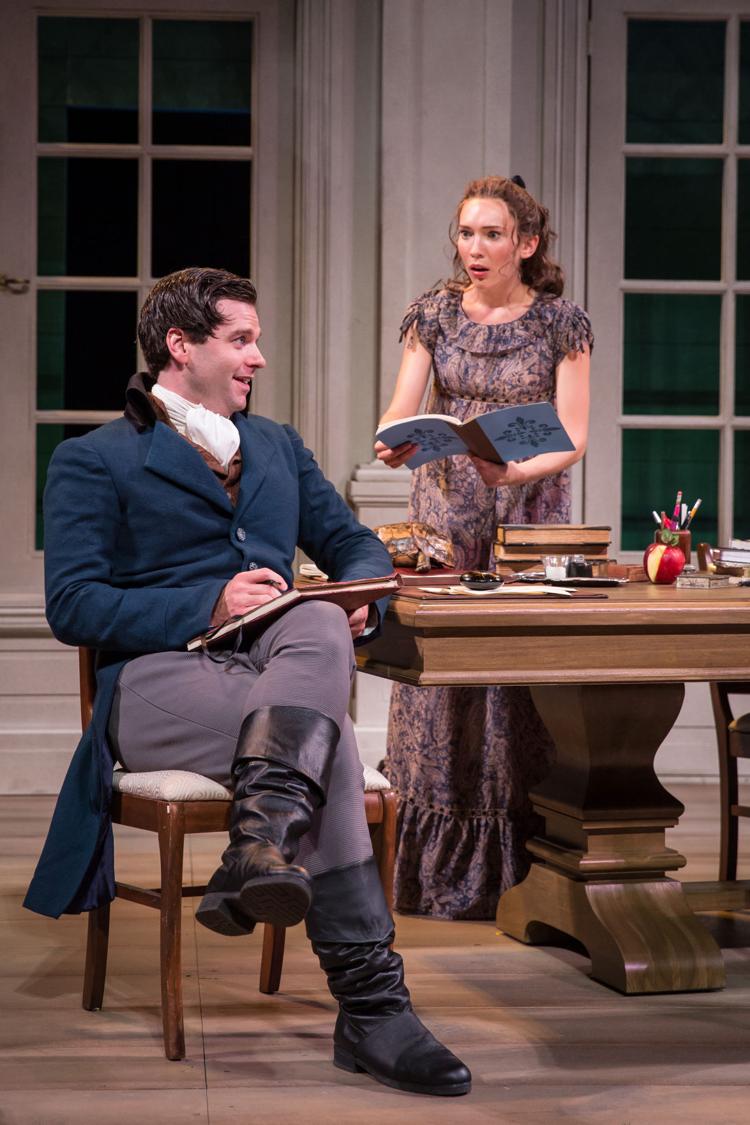 As the hot-blooded Hodge tells his growing student, "This is not science. This is storytelling."
Director Bohnen named the prettiest little bookstore and café in western Wisconsin after this play. He last directed "Arcadia" for Remy Bumppo in Chicago in 2004, and his clarity of purpose with this staging is evident in its clean lines and deliberate simplicity. 
The designers carried through that simple, clean aesthetic. Andrew Boyce designed the arch-windowed set and Robert Morgan created the wonderfully nuanced costumes, such important cues with this many time shifts and overlaps.
Late in the second act, actor Colin Law hovers at the end of the stage in period dress. 
Perhaps Law is his 1800s character, Lord Augustus, watching his nearly 17-year-old sister waltz with her tutor. Perhaps he's Gus Coverly dressed for a costume ball, silently and awkwardly in love with Hannah, who's also in the room.
It's not clear until someone sees him. Then another little mystery, trivial but telling, is solved.