Everything's fine. Really.
Linda, brisk in her brightly printed apron and sensible shoes, pours coffee and keeps track of the bills. Her husband, a traveling salesman, comes home from a few weeks out of town. His sons adore him, healthy teenagers who toss a football across the apartment's small kitchen.
Yet something dark simmers beneath each kiss on the cheek and darned stocking. It's an air of desperation, of striving, a sense of having lost something one was promised.
Kenneth Albers directs with a keen eye for his protagonist's appealing charisma, as well as his growing distress. Willy's delusions feel seductive to him; Albers emphasizes Willy's corrosive, misguided hope in scene after heart-breaking scene.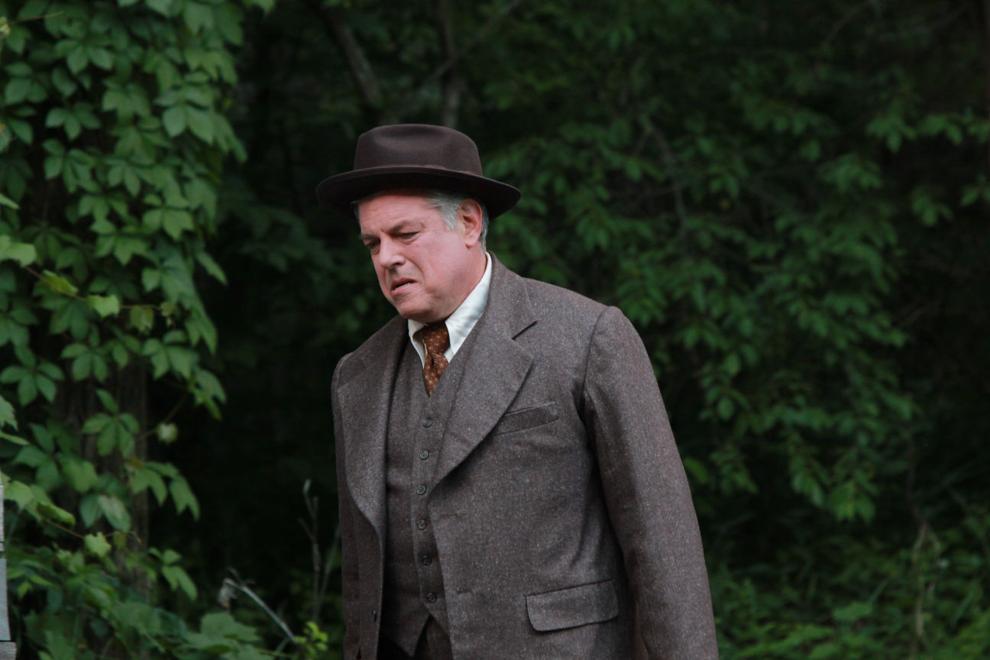 More than 70 years after Arthur Miller's play won a Pulitzer Prize, Willy Loman has become such an iconic sad sack it may be hard to remember how layered, even likable, he can be.
This is a man for whom Donald Trump's promises to "make America great again" would have an irresistible ring, so consumed is Willy with the success he was promised.
Brian Mani, a longtime member of APT's core company, embodies Willy with hunched shoulders and gritted teeth. He trudges across the stage, crumpled by heavy cases and days of driving to places where no one knows him anymore.
Through that weariness, Mani gives Willy a spark of intensity. In one of the play's many interwoven flashback/fantasies, Mani's eyes light up as Willy imagines a glorious future.
"It's not what you do," Willy tells his brother, the richly attired Ben (John Pribyl). "It's who you know and the smile on your face.
"That's the wonder of this country, that a man can end with diamonds here on the basis of being liked."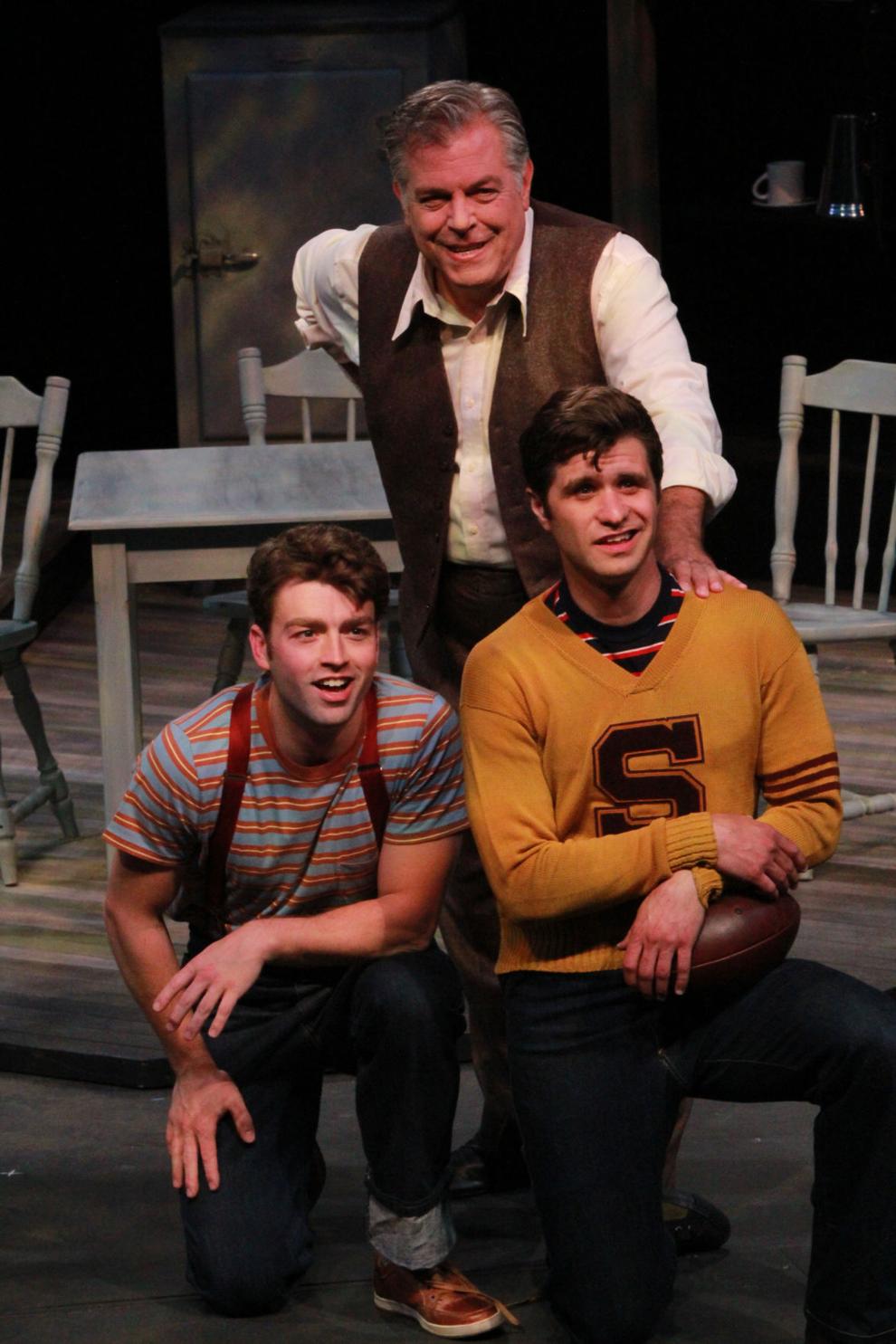 Marcus Truschinski plays Willy's beloved older son Biff, a golden boy whose potential never played out. Casey Hoekstra plays his keyed-up youngest, Happy, who inherits both his father's wandering eye and casual relationship to the truth.
The two men make a marvelous team. They feed off each other's energy, overlapping lines,  play-fighting and fairly bursting with their father's inflated expectations.
In contrast to the hyperactive Loman boys are their neighbors, the even-keeled and understated Charley (a very fine Johnny Lee Davenport) and his studious son, Bernard (Sylvester Little, Jr.).
Given the late-1940s timeframe, casting these roles with actors of color lends a different shade of entitlement and pride to Willy's refusal to accept a job from the more successful Charley.
Anchoring the Loman family, Tracy Michelle Arnold gives Linda, Willy's long-suffering wife, a resilience that's not always quiet.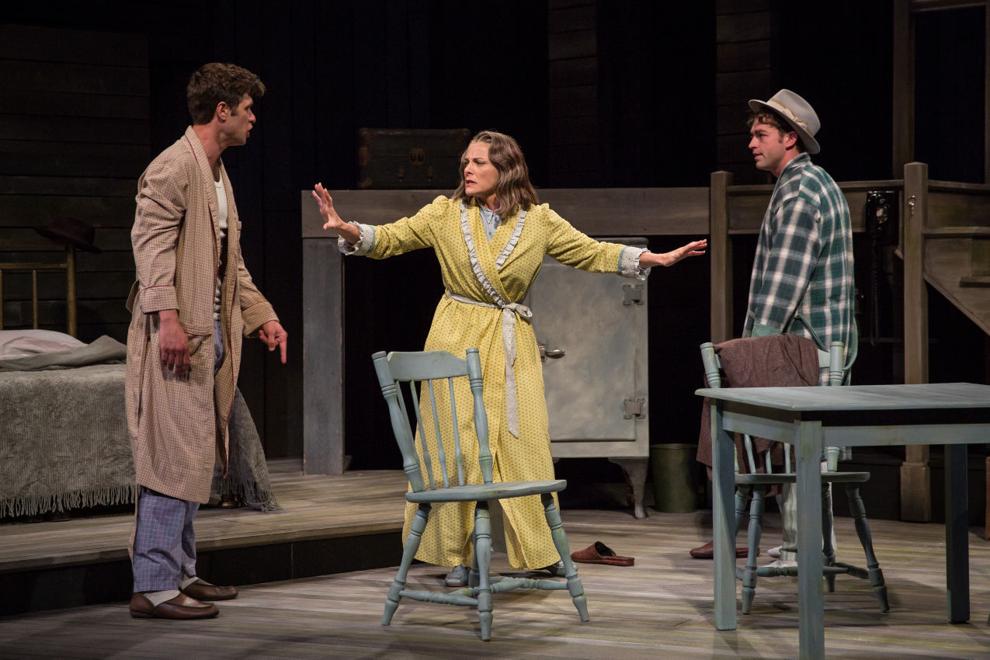 To make room for Willy's grandiosity, Linda has made herself small, her shoulders narrowing, her forehead perpetually creased. But she's a fighter, too, unflinching with her boys.
"He won't be alright," she says, practically spitting it. "He's dying."  
Other female characters — a secretary, a few prostitutes — are lightly sketched in Miller's hyper-masculine universe. Sarah Day, as the nameless woman Willy dallies with on trips to Boston, seems unfortunately cast in an awkward blonde wig.
Still, Albers' "Death of a Salesman" moves with purpose and clarity, evoking a cramped Brooklyn apartment even beneath a fat full moon and the trills of Whip-poor-wills.
"Death" would lose some sting without the excellent work of John Tanner, sound designer and composer. A pounding cane and voices from Willy's past insist on his present, deafening, impossible to ignore. Laughter echoes through the theater, blending seamlessly between recording and live action. We're surrounded by Willy's confusion.
Decades on, "Death of a Salesman" remains a great play about a small man, a tragedy of humble proportions. Willy Loman isn't smart or kind. He's prideful, more interested in appearances than hard work. His behavior to Linda is inexcusable.
Yet when the inevitable comes, we pity him for his misguided hope. The forgotten salesman who always felt "temporary" lives on.