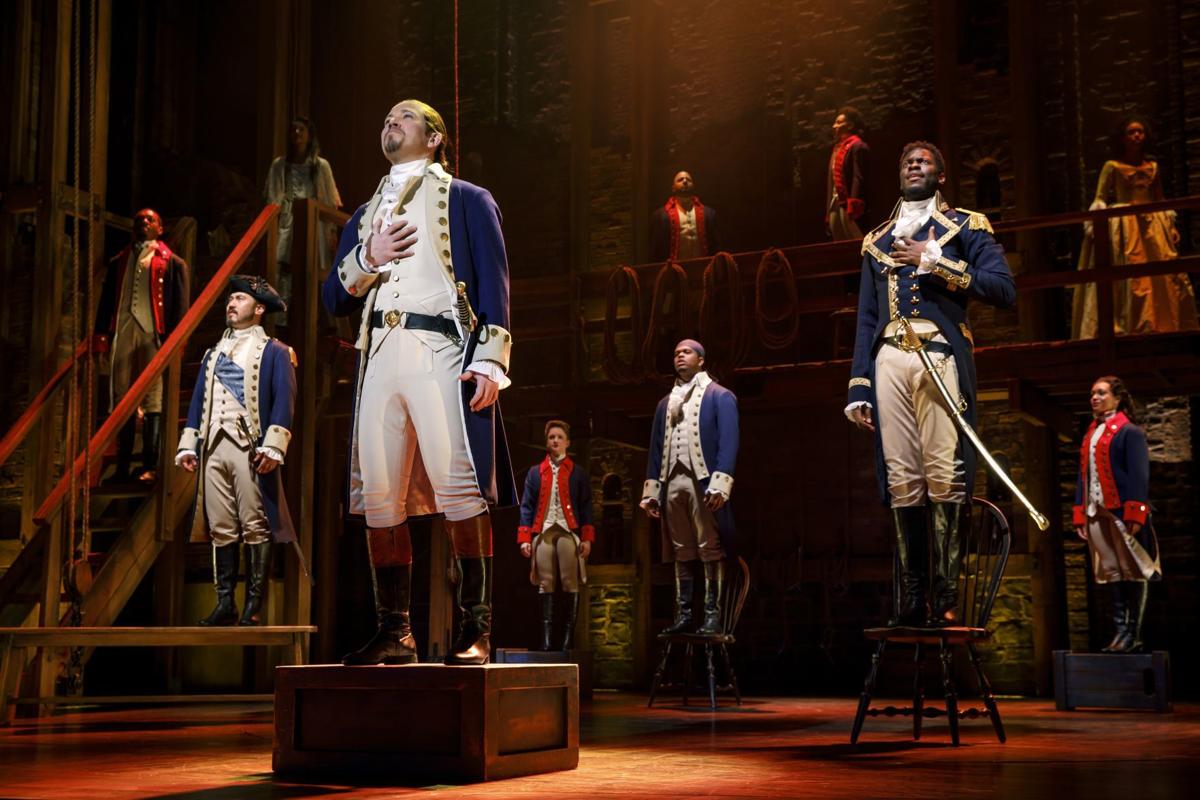 If you're a person with a job like mine, even in a town the size of this one, "Hamilton" has been around long enough to forget some things.
That's not to say the intense, emotionally powerful show that arrived (finally!) in Overture Hall on Tuesday is old news. On the contrary, one line, about a "quid pro quo" in "The Room Where It Happens," reads much differently today than it did when the show opened in 2015.
Yet a few of the show's pleasures had slipped my mind in the three years since Madison-based actor Karen Olivo embodied Angelica in the Chicago production (which is still running, one of six "Hamiltons" worldwide).
I forgot how funny it is, how casually confident. Revolutionaries brush their shoulders off like they're Jay-Z. Every dude with a long jacket has to flip it a few times. As Thomas Jefferson, Warren Egypt Franklin steals a bunch of scenes in the second act mostly by wiggling his shoulders. (If you're not a little in love with Franklin by the end of Act I, we did not see the same show.)
Composer Lin-Manuel Miranda used Ron Chernow's doorstopper biography to inform an epic story of a founding father who emigrated to the U.S. as an orphaned teenager. Alexander Hamilton served in George Washington's cabinet, founded The Bank of New York and died in a duel. It's all quite historical.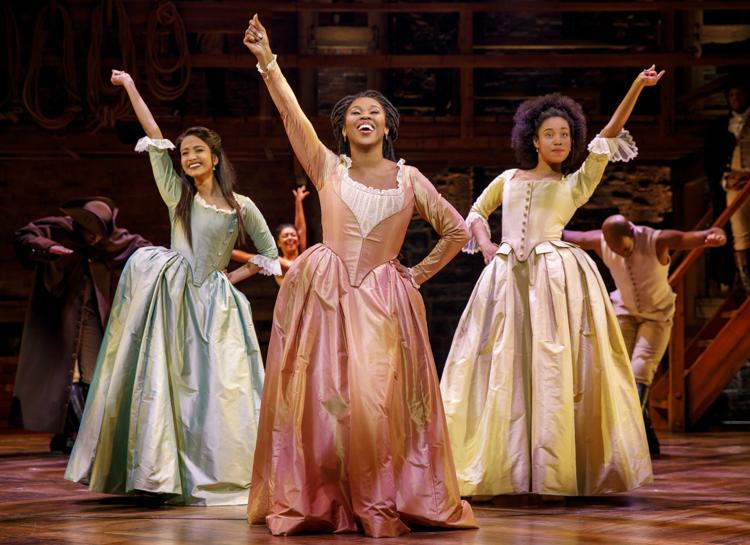 Still, when Franklin (as Lafayette), Desmond Sean Ellington (Hercules Mulligan) and Elijah Malcomb (Laurens) yuk it up onstage like overgrown boys, it's so goofy we have to laugh. They're charming in a way that would definitely be irritating if you were their bartender.
Miranda and orchestrator Alex Lacamoire built "Hamilton" with a classic musical theater frame and incorporated rap battles, jazz and a Brit pop revenge ditty, among other styles. The score sounds pretty fabulous here, save a few times when sound effects get ghosty, like one of those echo microphone toys. 
Standouts among the second national tour include Erin Clemons, who stepped into the role of Eliza Schuyler in the spring. Clemons' Eliza has a core of steel; she brings a deep well of emotion and vocal power to "Burn."
Ta'Rea Campbell, as Angelica, nails the nimble patter in "Satisfied." Even better, when she opens into the song's climax, it's a revelation, one of the most moving moments in a show that's full of them. Nyla Sostre, as Maria Reynolds, sounds like a '90s R&B chanteuse.   
Marcus Choi brings a pensive, self-possessed energy and charisma to George Washington. "One Last Time" feels like saying good-bye to a beloved family member, and Choi's rendition is as poignant and powerful as ever.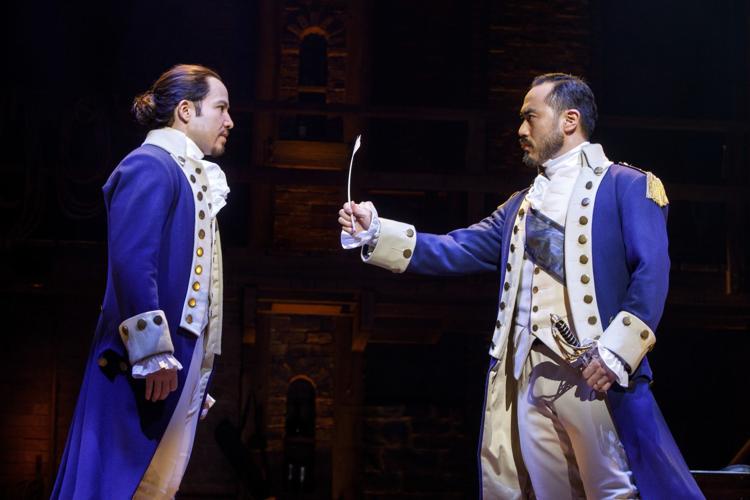 Nik Walker gives Aaron Burr a lighter touch than others have before him. Walker balances Burr's paralyzing indecision balance with an impish quality. Walker's a marvelous singer — "Dear Theodosia" gives me shivers — and happens to be the most likeable Burr I've ever seen. This Burr knows what's going to happen, yet he's discovering as we watch.
As the title character, the one Miranda himself played on Broadway, Joseph Morales has the heaviest lift. He makes for a younger, hungrier Hamilton, but his voice may have suffered on tour. Particularly in Act I, his tone is gravelly. He speak-sings too often and, in ballads like "Story of Tonight," pushes so hard it sounds painful.
Directed in the original production by Thomas Kail, "Hamilton" has the feel of constantly moving, interlocking circles. The lighting, swirling blues and textured shapes designed by Howell Binkley, adds emotional weight. Andy Blankenbuehler's choreography looks powerful and fluid, incorporating elements of step and hip hop. The cast itself is striking, from pale, haughty King George (Neil Haskell) to every last swing.
Though driven by hype and dogged by complaints about ticket prices, "Hamilton" in 2019 bursts with ambition. A war is fought and won. Love is consummated, unrequited, publicly betrayed. I still hold my breath during every duel.
How lucky we are to be alive right now, indeed.
Stay up-to-date on what's happening
Receive the latest in local entertainment news in your inbox weekly!