Napoleon has proved an irresistible figure to painters and poets in the 200 years since he took his military tour of Europe. Paintings depict him charging into battle or draped in royal robes that appear to weigh more than he does.
But even the man who crossed a continent flinging cannonballs at Austrians and Prussians had to pause now and then. Eat a bit of risotto, drink some local wine. Plan his next moves.
This is how we find the new general in "The Man of Destiny," the first play to open on American Players Theatre's indoor Touchstone stage this summer.
As imagined by George Bernard Shaw in 1898, the future L'Empereur is just 26 years old. He's fresh off a battle on a flaming bridge, leading an unpaid French army with promises of loot in Italy ("the natural right of soldiers!").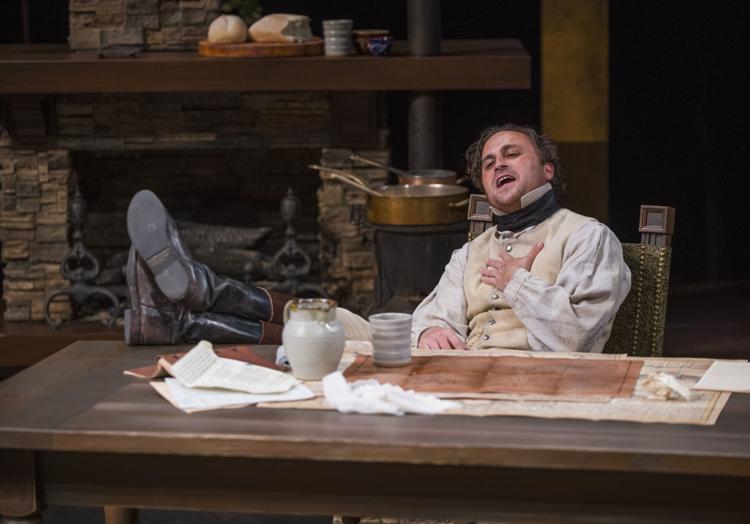 Napoleon has settled in comfortably to the Italian inn of Giuseppe (James Ridge), who manically stirs a pot of rice as he scuttles around the back of the stage. The guest waits, none too patiently, for a pack of letters. Obtaining them leads to a battle of wits with a nameless woman, both sides well-equipped with Shaw's legendary wit (though Napoleon has the better speeches).  
Charles Pasternak, a newcomer to the APT stage this season, plays the general as cocky and charming, ruthless and savagely intelligent. Even joking with the innkeeper, Napoleon's humor has an undercurrent of aggression.
"Blood costs nothing," he tells Giuseppe. "Wine costs money."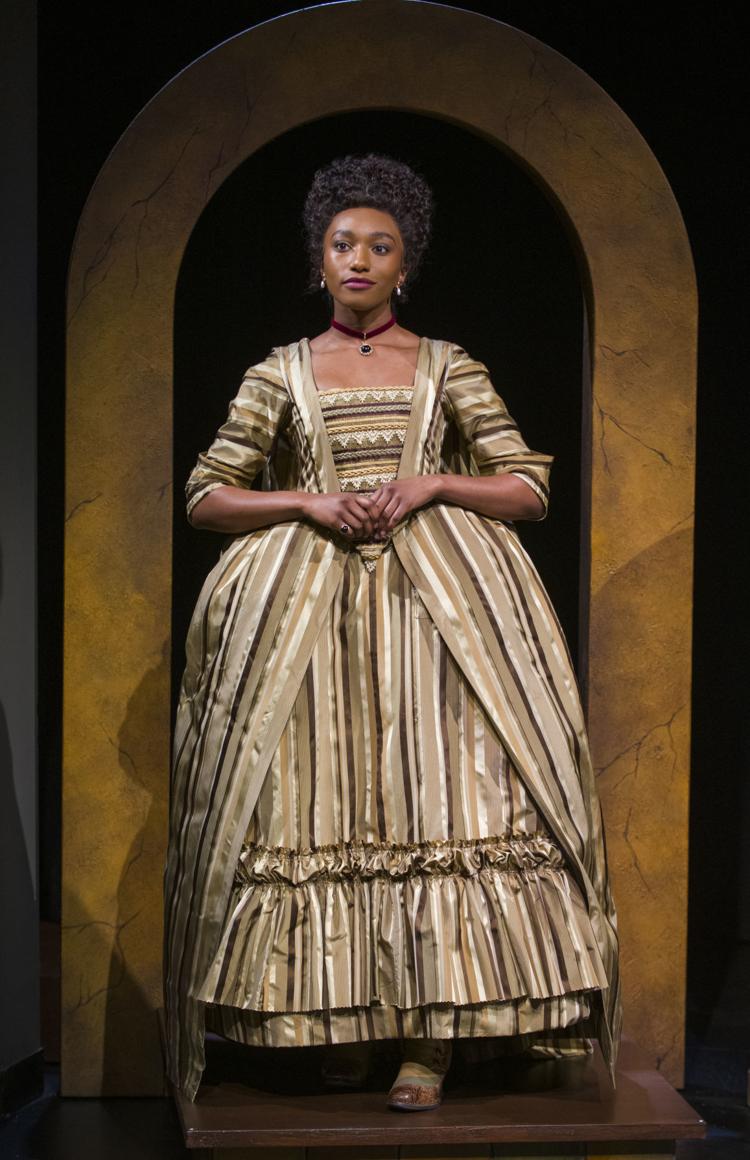 As directed by James Bohnen, Pasternak's Napoleon unapologetically takes up space, propping his feet on the table and tearing off pieces of bread as he works. Then Cassia Thompson steps into the room, a spotlight hitting her from above. She's beautiful and mannered. Napoleon's rattled.
Thompson's "strange lady" has conned Napoleon's doofus of a lieutenant (Josh Krause, pouting and stomping around the stage like a little boy) out of some letters for reasons that are never made clear, at least not for her. Thompson and Pasternak deploy dramatic gestures (her), great Shavian speeches (him) and flattery (her again) to get what they want in their little indoor war.
"Man of Destiny" is a play of ideas more than plot, which won't surprise those who caught "Heartbreak House" up the hill last season, or "Misalliance" and "Major Barbara" in seasons before that.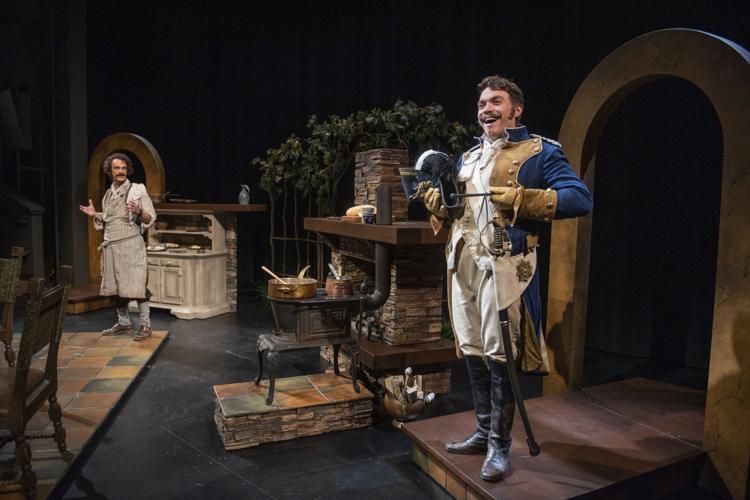 The show relies on Pasternak's vivid Napoleon, who pulls back the veil just enough to show glimmers of insecurity under the future emperor's legendary ego. Krause, as the easily suckered soldier, gets the biggest laughs. Pasternak has funny childlike moments too, as well as great arias about courage and morality and how "the English are a nation of shopkeepers."
Running 90 quick minutes, "Man of Destiny" lacks some of the comic spark of Shaw's other work. Thompson's character is too lightly sketched. And some additions don't help — Bohnen and James DeVita, the company's literary manager, give Ridge's Giuseppe a chunk of Shaw's pre-play essay to speak out loud, woven into a meditation on risotto Milanese.
Shaw's language is a treat and a solid frame, but the stuff about saffron and canaroli rice sounds like a separate monologue. It slows the play down, and watching Ridge put his hand directly on a "hot" burner is a distraction.
The intimacy of "Man of Destiny" is a compelling contrast to its grander historical frame, and Pasternak's performance is a pleasure. It's a good fit for the Touchstone, and a promising start to this 40th anniversary season.