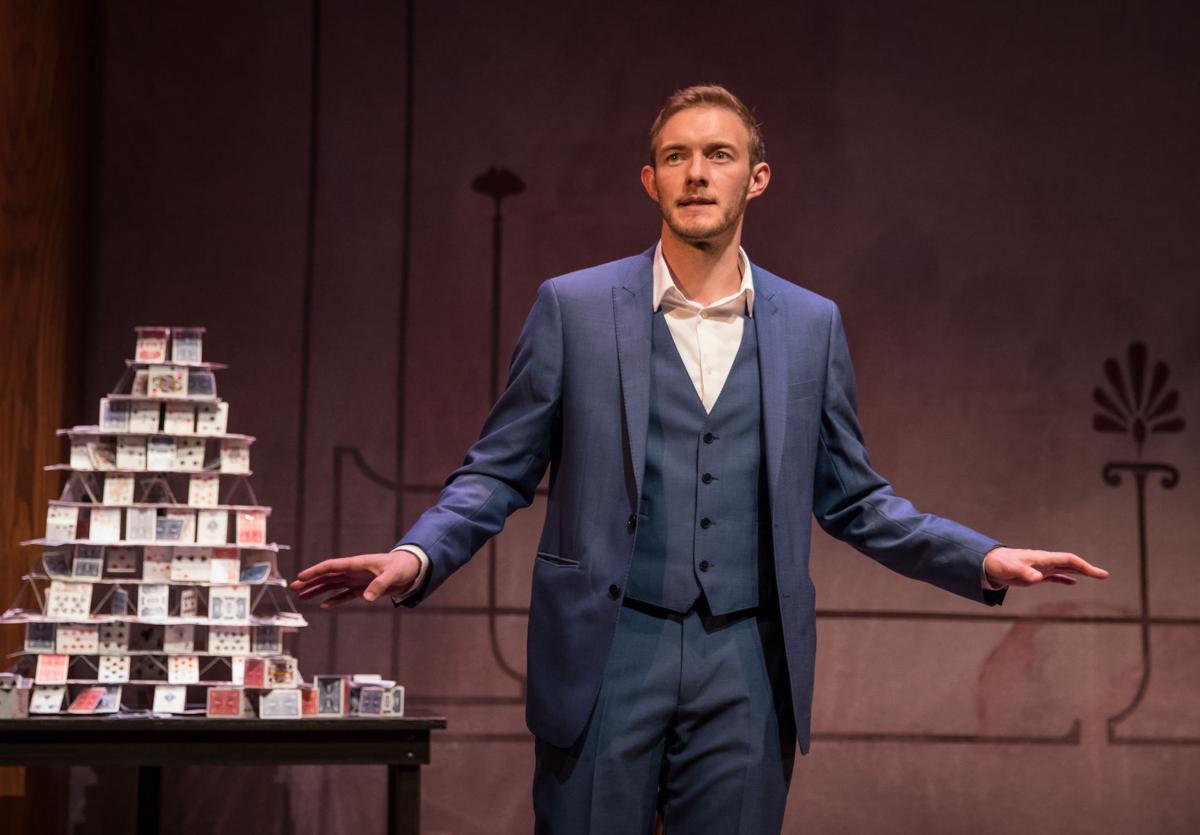 One of Wisconsin-born playwright Andrew Hinderaker's first instructions in "The Magic Play" concerns who should be cast in the leading role.
"The magician should be played by someone who's both an actor and a magician," Hinderaker wrote. "These people do exist."
One of them is Brett Schneider, the actor and magician currently leading "The Magic Play" at the Goodman Theatre in Chicago.
The play, which closes Nov. 20, combines real sleight of hand and unprompted audience volunteers with a fictional story about the magician's own personal life, and how his need for control has cost him the man he loves.
Hinderaker didn't participate in drama when he was a student at James Madison Memorial High School. He graduated in 1997 having spent his time as a "hardcore swimmer ... not a particularly talented jock, but a jock.
"I joke that the first theater I went to was Camp Randall with my dad," Hinderaker said.
He earned a master of fine arts in playwriting from the University of Texas at Austin. Since then, his plays have been produced all over the country (though never in Wisconsin, which he'd "like to remedy").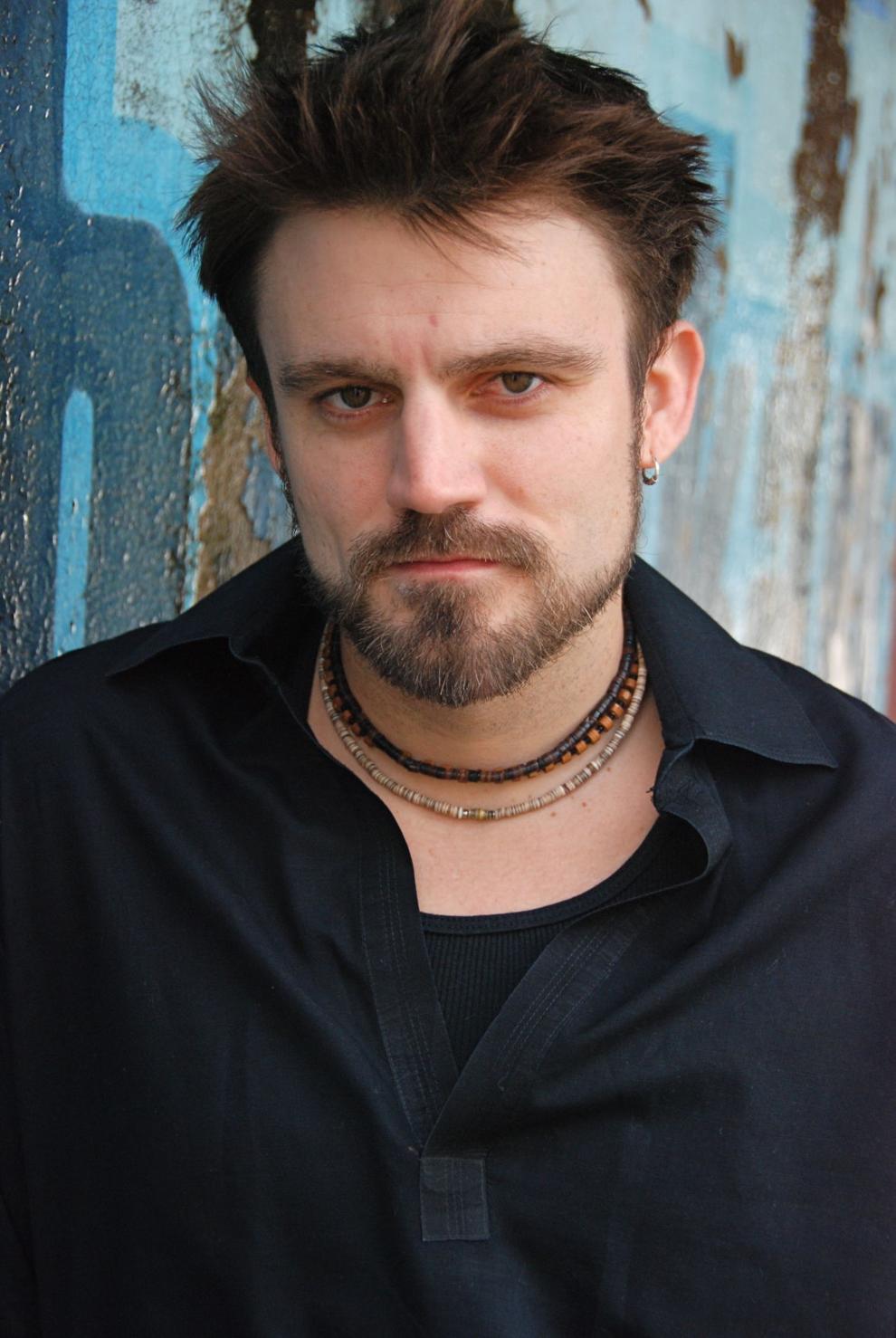 Hinderaker's Wisconsin upbringing influenced "Colossal," a play about a paralyzing hit which received a rolling world premiere, involves actors playing a football team, with modern dance and a drumline.
Chicago Tribune theater critic Chris Jones has praised his talent, noting about "The Magic Play" that "Hinderaker, a writer I have long admired, bakes into his scripts one of the magician's existential problems — how to get full and complete attention in a world where everyone is clinging to their smartphones, rendering no blackout true."
Hinderaker spoke with The Capital Times from California, where he's been writing episodes of the new CBS drama "Pure Genius" and the Showtime series "Penny Dreadful."
The Capital Times: Where did this play come from, and how did you find the right "actor and magician?"
Andrew Hinderaker: Brett was involved almost from the beginning. I had the idea of writing about a magician ... what it meant to be obsessed with your career and how that would impact a personal relationship, what it means when you are as vulnerable or more vulnerable with strangers in an audience than you are with people you care most about in your life.
Some of the pieces I've written have been more exposed and vulnerable than with the people I love the most. It's an interesting predicament. I also love the theatricality of magic. It's really beautiful.
So I reached out to Brett, who I knew as an actor in the Chicago theater scene and I knew he was a magician. We sat down in a coffee shop in Lincoln Park and talked about magic and theater.
One of the pieces was very simple idea of like, I had to make a series of choices. He revealed to me that before we started, he had predicted the choices I would make and predicted it perfectly.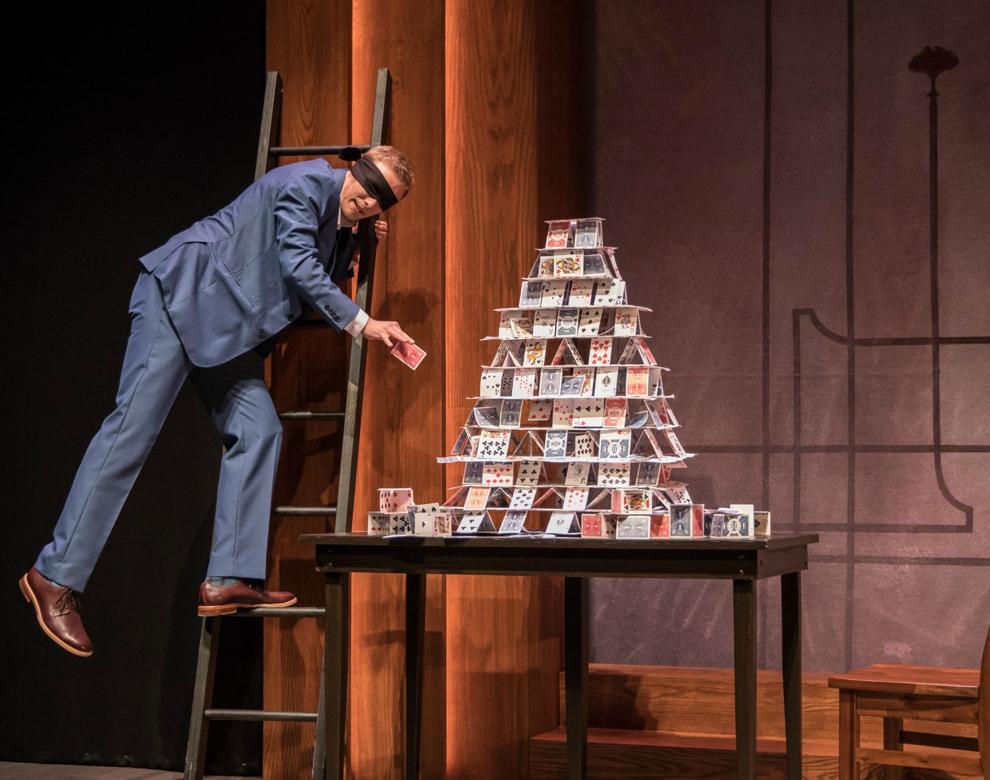 Wow, how do you even do that?
Well, now I know but I can't tell you. (Laughs) That's part of what the play is about — you think you have agency but you really don't.
That's such an interesting dynamic for a relationship. It makes for good magic, (but) what does it mean for human relationships? There's something alluring about having that kind of control, that freedom.
You're very safe in that environment if you're a good magician. With you having all the control and them having none but feeling like they have some, you can make beautiful moments.
It draws a lot of people, often male, who are not comfortable or confident feeling like that they can create beautiful moments without that agency and control and certainty.
To what degree did Brett Schneider collaborate in creating this piece?
Our conversations deepened from talking about cool magic tricks and books I should check out, magicians I should watch online and shows I should go to, all of which were essential.
Because my gateway was a professional magician, that gave me an entry into meeting tons of other professional magicians, talking to Teller (of Penn and Teller), Derek DelGaudio and Neil Patrick Harris.
In my conversations with Brett, we started talking about our relationships ... it was very free-form. We would meet weekly for a long time. It became clear quickly that I would be writing the main role for him.
It allowed me to lean into what he does so well, which in addition to cards and sleight of hand was just making an audience member feel so at peace, so well taken care of and special.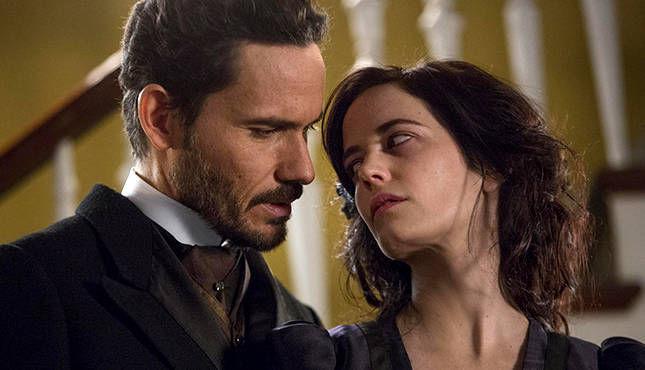 You've been writing for television as well. Do your values and skills as a playwright translate into your work for TV?
I love writing for television, I think it's an incredible form. There's so much good TV on right now. It's an opportunity to write on a scale or scope where you're telling like a 30, 40, 200 hour story.
But to me, theater is miraculous. Theater is the thing that's sacred to me. Writing for TV has allowed me to lean into what I love about the theater.
"The Magic Play" could only happen in the theater. We have come to this room as a collection of strangers and most of us agree to turn off our phones and be present with this experience and with each other.
My responsibility is to honor that generosity. This room we're in, this group of people, what's happening on stage is live and theatrical and we all matter. This person is doing something in front of me that is unique ... and I might get pulled onstage and change the way things go.
That is fundamentally theatrical in a way that television is not — it's framed, it's put together shot by shot and presented to you in a way we choose for you.
Some of the illusions in "The Magic Play" would seem to make it really tough for smaller theater companies to produce. You're OK with that?
These plays are never going to be in American Theatre's most produced plays of the year.
Another thing you learn from television is no matter how many productions you get of a play — like a modern playwright, 20-30-40 (productions) is a wonderful scenario — the play is never going to see by as many people as an episode of television. And it's never going to pay me as much as television.
And it's not even close. A million people will watch the episode of "Penny Dreadful" I wrote right off the bat.
Once you embrace that theater is not a numbers game but actually an impact you can have on the people in the room, then you worry less.