Overture's halls are unusually dark and quiet right now, in the midst of Madison's collective quarantine.
It's time to think about next season, when "The Lion King" is set to return accompanied by the poppy musical "Mean Girls," a new, darker take on Rodgers and Hammerstein's "Oklahoma!" and the widely acclaimed "Dear Evan Hansen."
"From our social media and the way people are contacting me, people are excited to see shows and can't wait to get back in the theater to do it," said Tim Sauers, Overture's vice president of programming and community engagement. "That's one reason announcing a season at this time is a good idea, to give people inspiration for what's to come."
On Monday night, Sauers announced the 2020-21 season from his living room via Facebook Live. He'd planned for special guests, sizzle reels from the shows, video clips and music.
Madison's season opens with the entertaining hit "Mean Girls," based on the Lindsay Lohan film and written by actor/comedian Tina Fey with her husband, composer Jeff Richmond. 
That's set to be followed in November by the jazzy Kander and Ebb classic "Chicago." The intense, highly praised 2018 revival of "Oklahoma!" by Daniel Fish comes through in February, followed by "The Lion King" from March 18-April 11.  
"The Lion King," a 1997 Disney musical that has been touring since 2002, is a massive show, with 200 puppets, 140-plus in the cast and production staff, and set design that involves reconfiguring Overture Hall's orchestra seating.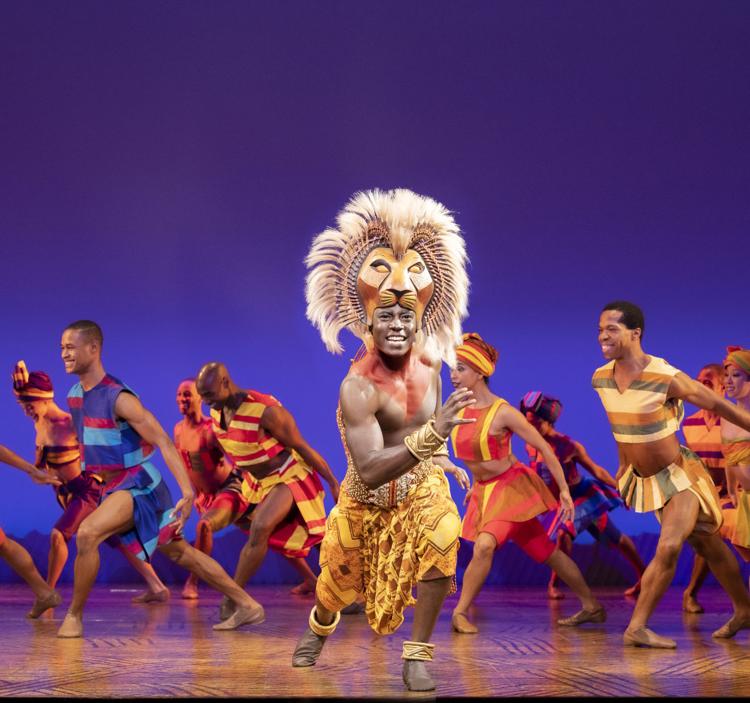 "That show is special to us in Madison," Sauers said. "When it first came in 2009-10, that was the first year that we did a full season of one-week shows. 'Lion King' was an anchor … it infused our center with so many people, so many prospects to get into our Overture family.
"There's a whole new audience for it of kids and young people. It's a classic for a reason."
The musical with arguably the least pre-knowledge among audiences is "The Prom," a show that debuted in 2016 and ran on Broadway two years later. The national tour of "The Prom" launches next spring and comes to Madison for a week in May 2021. (Ryan Murphy is also making "The Prom" into a film on Netflix.)
The story is about a bunch of self-involved Broadway stars whose show gets panned, so they go looking for a cause celeb to redeem their public personas. They find one with a lesbian teenager in Indiana who wants to take her girlfriend to the prom. Sauers, a voter in the Tony Awards, loved the show when he saw it.
"It's about a culture clash, big city versus small town," he said. "You watch these narcissistic people change who they are, how they look at the world, how they relate to people, and the girl building confidence. This is going to be a word of mouth show."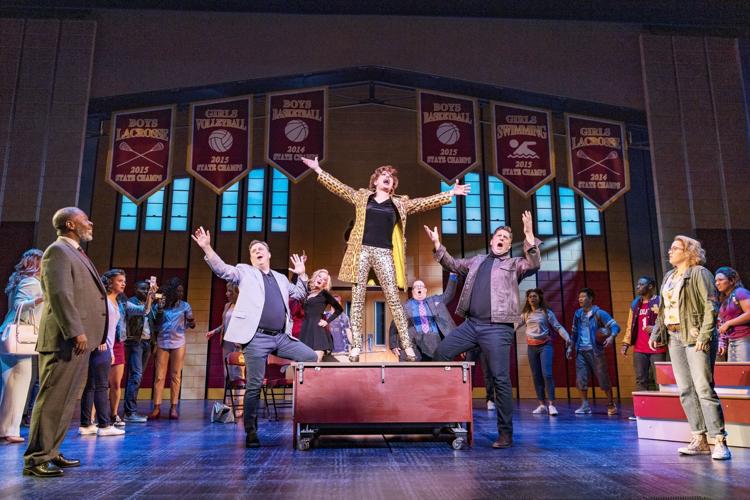 "Dear Evan Hansen," about an anxious teenager and a lie that grows quickly out of control, is a critically acclaimed crowd favorite and the winner of a 2017 Tony Award for Best Musical. Sauers said audiences have been asking for it, but he wanted to be sure it wouldn't be overshadowed by the "Hamilton" season.
Finally, "Ain't Too Proud — the Life and Times of the Temptations" is a jukebox musical that toured a bit before it came to Broadway. With a book by Dominique Morrisseau and the catchy music of the Motown supergroup, "Ain't Too Proud" runs in mid-July 2021.
As for the rest of the Overture Presents season, it includes some marquee names — Carol Burnett (Oct. 22) and television chef/personality Alton Brown (Nov. 10). The play "What the Constitution Means to Me," written by Heidi Schreck, tours to Madison in February 2021; "STOMP" returns to the Capitol Theater in May. Comedy tours include the improvisational teams at "Whose Live Anyway" (Sept. 19) and The Second City (Oct. 30). There are novelty acts (Stars of the Sixties, Oct. 24) and the fourth film in the "Harry Potter" series, performed by the Madison Symphony Orchestra perfectly in time with the "Goblet of Fire" cast (Feb. 5, 2021).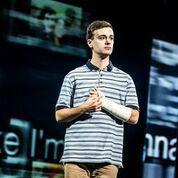 As of this writing, the first show scheduled to return to Overture this current season is dance—Alonzo King's LINES Ballet on May 6. There are a few dance performances on the 2020-21 season as well, including a collaboration between the Ahn Trio and Nai-Ni Chen (Feb. 6, 2021) and Alvin Ailey performing "Revelations" (March 9, 2021).
There are set to be three performances each in the Duck Soup Cinema Series, three in the Cabaret Series, and four in National Geographic Live!
Sauers has been with Overture for 12 years and attends hundreds of shows every year. Some of the 80-plus shows that got canceled this season might be able to reschedule, he said. Some, like "The Play That Goes Wrong," have already ended their tours. It's too soon to know for many of them.
"Looking at all the shows we had to cancel or reschedule from the spring, and putting some shows on to next season, and some being canceled altogether — we're in a place in our world where changes are the norm right now," Sauers said. "We have to be able to accept and understand that. And we are."
Subscription renewals are being accepted now. For the best seat availability and ticket price options, mail or email by May 18. The box office at 201 State St. will reopen for in-person orders after the statewide "safer at home" order is lifted. For a full schedule of shows, visit overture.org.
Stay up-to-date on what's happening
Receive the latest in local entertainment news in your inbox weekly!