Being cooped up all day participating in a medical study can be an excellent time to get some writing done.
The Madison musical theater team of Catherine Capellaro and Andrew Rohn learned that secret early on, when they were taking any temporary jobs they could to make ends meet.
"For anyone who's ever dreamed of being nicely imprisoned so you can read and write and work, that was the nice thing," said Capellaro. "You could avoid your distractions. We could work on shows, I could do proofreading work.
"Andrew wrote beautiful songs in medical studies."
Capellaro and Rohn's first full-length musical from 1997 has been renamed "TEMPS! The Musical," inspired by their years as "disposable" temporary workers. The show is set for a reboot next weekend, as Mercury Players Theatre helps close out the Bartell Theatre's 20th anniversary season.
The married writing team ("the Rohnellaros," affectionately) decided to keep the show set in the 1990s, when phones had cords and olestra was a feasible substitute for fat in potato chips.
They hope the show will resonate now, as the job-to-job hustle remains strong in the gig economy and income inequality is as relevant as ever.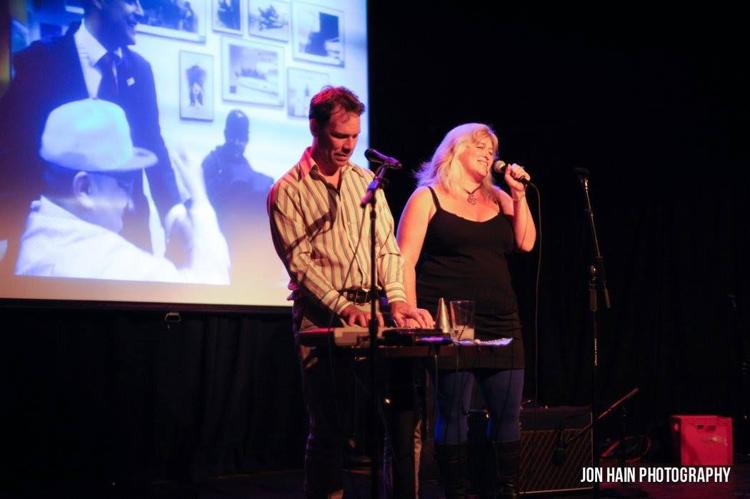 "They say 'write what you know,'" said Capellaro, now an arts editor for Isthmus. "Even though the plot and the situations in this musical are fantastical, what's at the core of it is people trying to find their place in the world and in the economy.
"That not only was true for us then, it's true for us now. I think that's why it works."
Just like it sounds, "TEMPS!" is a tongue-in-cheek homage to the people who do temporary work. A broad political comedy, the show incorporates vignettes about temping as a cookie taster, a secretary and a mascot. Eventually one character gets hired as a temp worker at the temp agency and uncovers a sinister anti-union plot.
"TEMPS! The Musical" started its life when Rohn and Capellaro were both 31, having met in a production of "My Fair Arab" at Joel Gersmann's Broom Street Theater.
Rohn wrote the score for that show, a parody of "My Fair Lady" set in Israel and Palestine. While they were eventually kicked out of Broom Street by Gersmann — a notoriously divisive force in Madison theater — the longtime director gave them confidence and a process where each new show would take shape during rehearsal.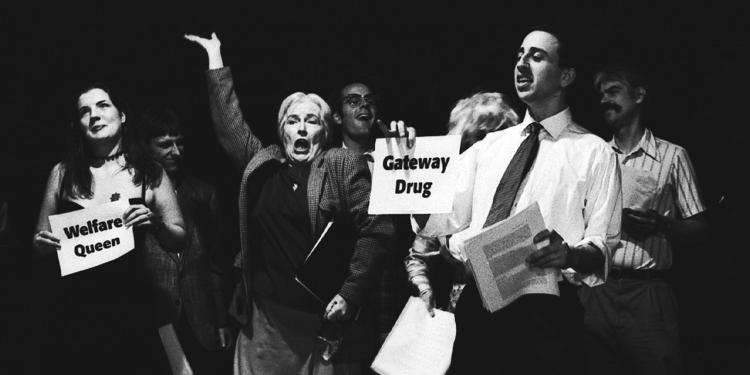 "Without Joel, I don't think we'd ever have gotten the idea that people like us could make a musical," Capellaro said. "There was no budget behind it. It was just people getting together and doing crazy stuff onstage."
They found a space for the show at Brave Hearts Theatre, a 60-seat house on Atwood Avenue, and named it "Temp Slave!" after a local zine, a low-budget, self-published magazine popular in the 1990s.
"It followed no rules because we didn't know any rules," Capellaro said. "It was how we made our mark here. It was our baby."
"Temp Slave" was successful enough that the team revised and remounted it several times. In January 1999, a version of the show with a live band played the newly opened Bartell Theatre. In 2001, the Rohn/Capellaro team took "Temp Slave" to LaborFest in San Francisco, selling out a fundraiser at the Barrymore Theatre before they went. At a reading of the show in New York, Capellaro attended while still nursing their twins.
"The show evolved through all the productions," Capellaro said. "Those characters evolved because of who was playing them, what was happening, what people could do, what we were capable of doing."
Rohn dropped, added and rewrote some of the songs, "chopped it down," he said. Rohn serves as the current production's music director, with Bonnie Balke as stage director and choreography by Heidi Hakseth.
"When we went into it, we knew we were doing a period piece," Capellaro said. "We didn't set up to rewrite it. I'm proud of how it hangs together."
After writing "Temp Slave," Capellaro and Rohn continued to work together. They skewered creationism with "In the Beginning" and took their successful collaboration "Walmartopia" to the International Fringe Festival in New York in 2006.
More recently, the pair have been working with "Are We Delicious?" in which performers take a week to write, rehearse and perform an evening of short plays or mini-musicals. "Bacchae! The Dionysus Disco Musical" ran two weekends last fall back at Broom Street, where the Rohn/Capellaro story started.
Capellaro believes "TEMPS!" will resonate, in part because the issues the show brings up haven't changed substantially in the last 20 years.
"That feeling of being disposable, that you could always be replaced ... is a feeling that I don't think ended with our generation," Capellaro said. "That is true for young people graduating now, just as much. The inequality thing, watching a certain class of people get rich off your labor.
"And the unions, I'm curious how that will go over. This whole plot of trying to create legislation to outlaw unions and replace them with temp workers, we thought that was the most farfetched thing we could imagine. This is a musical theater epic plot! And then Walker came along and did it with one fell swoop."