British actress Maria Aitken has acted and directed at companies all over the country. To her mind, nobody is doing classical repertory work quite like American Players Theatre in Spring Green.
"This is so unusual," said Aitken, speaking before an October rehearsal of "Creditors" at APT. "It's the optimum condition for theater. You bring in a few new ones but you have a core company you depend on, and you choose plays that suit them.
"There are just a handful of theaters in America that do this and I don't think anybody does it quite as thoroughly or on this scale."
Aitken directs August Strindberg's intense 1889 drama "Creditors" at American Players Theatre, opening Thursday in the Touchstone Theatre and running through Nov. 19. It's part of the shoulder season APT runs after the outdoor space has closed for the summer.
Aitken is best known for films like "A Fish Called Wanda," in which she played John Cleese's wife, and "Fierce Creatures." The Irish-born actress and director has become an authority on British comedy, notably Noel Coward, and she directed the original production of "The 39 Steps" that toured to Madison in 2009.
"Creditors" is the story of a young artist (Marcus Truschinski), his lively novelist wife (Tracy Michelle Arnold) and a mysterious older man who endeavors to poison their marriage.  
Aitken spoke with The Capital Times about directing in rural Wisconsin, working with David Greig's new adaptation of "Creditors" and how she'd direct up the hill were it not for "mosquitoes the size of hummingbirds."
"I'm quite an urban woman so being for seven weeks in Spring Green is a shock to the system," Aitken said. "But everything is made worth it by going into the rehearsal.
"It's something really rare you have here."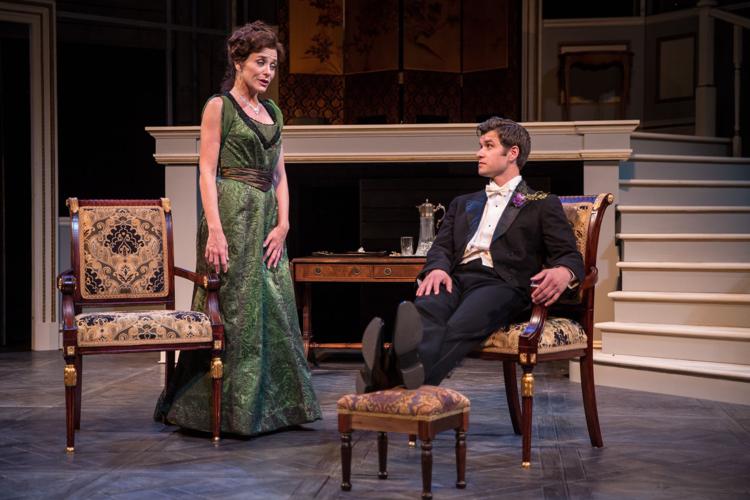 The Capital Times: I'm curious how you came to be in Spring Green this fall. What are your previous connections with American Players Theatre, and what do you enjoy about working with a repertory company?
I've been in America for 25 years since I married my final and best husband (novelist Patrick McGrath). I worked on "The Seagull" at the Huntington Theatre in Boston and had a designer called Bob Morgan. He kept saying "You would love it. I just know it's a place that you would adore." They got together an air ticket and flew me out on a night when someone had set fire to air traffic control in Chicago.
Instead of seeing three plays that weekend, I simply flew 'round middle America landing in places like Peoria. And eventually I got here and saw just one show, "Travesties," directed by Bill Brown in the Touchstone. I had been in the very original production of that in London … and this was much better. It was done by young actors and it was really, really good. I was hooked, but still a bit cautious because I couldn't choose my actors — I'd have to work with an existing company.
How did you choose which play to produce?
Somehow we got hold of some money to bring me here for a week. I did a workshop on high comedy and every night we read a different play, looking for one that I could do here in the Touchstone.
I only wanted to do the Touchstone, because someone told me mosquitoes here are the size of hummingbirds. We didn't find a play to do but we kept talking. Then Brenda suggested "Creditors" or I may have done, and she read the wrong translation — and it makes the most enormous difference who translates it.
So she hated it and I loved it, because I read the David Greig one. Then she read that one and we agreed that would be what we should do.
I read that you hadn't directed Strindberg before. What attracted you to this piece?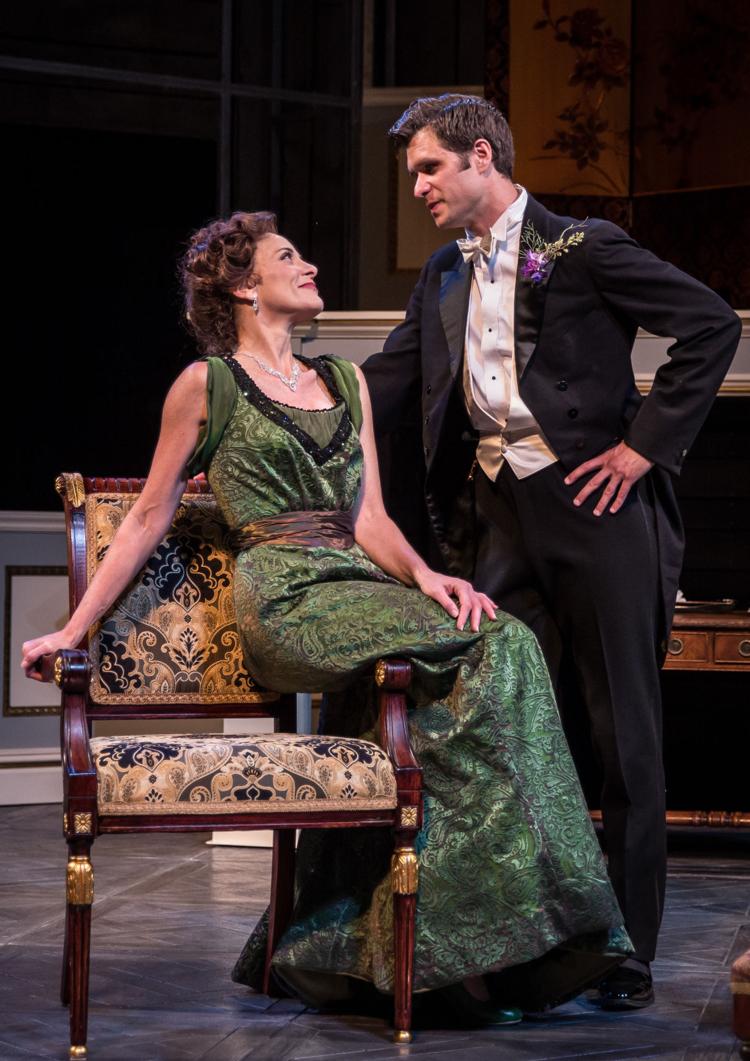 The structure of it is very interesting. (Strindberg) said it's like a lamb chop, and he's taken the fat off the bone and just the kernel remains. It's only three people and they never appear except in pairs.
It's about hatred and love and sex. I mean, what's not to like? It's all the things that galvanizes. And it's rather shocking in its chauvinism from time to time, deliberately.
Strindberg hated women and he couldn't live without them. So it's quite shocking but it's also hilariously funny in places.
One description of this version of "Creditors" called it "an emotional pepper grinder" and "a punishing psychological enterprise." How are you finding the moments of levity in the script and working with the tone?
The most marvelous thing was, when we got here and did the read-through, the actors had not realized how funny it was. They were in a perpetual state of open-mouthed astonishment at the laughs they were getting.
That was gratifying. It's important that it's funny. It makes me more appalling at the end. It's so revelation-driven, the plot. Jimmy DeVita is extremely good at telling lies onstage. We're trying to see how long we can delay (the revelations).
How is it to work on a play about a disintegrating marriage with actors — Arnold and Truschinski — who are married in life? Obviously they're professionals, but I wonder if it adds any emotional nuance?
I was a bit worried about that. I said to (artistic director) Brenda (DeVita), "Are you sure this is a wise move?" And she said, "Oh, they've done every permutation of every sort of marriage and relationship." It doesn't bother them at all. They shriek with laughter most of the time during the most awful bits, when we break. Their marriage, luckily for them, is sort of impermeable.
The theater takes the place of a shrink for many of us. It's a place to go and pretend, absolves you of your worst fears and preoccupations. It really does.
I think quite often that's why damaged people go into theater. The pretending game is so powerful that it's curative.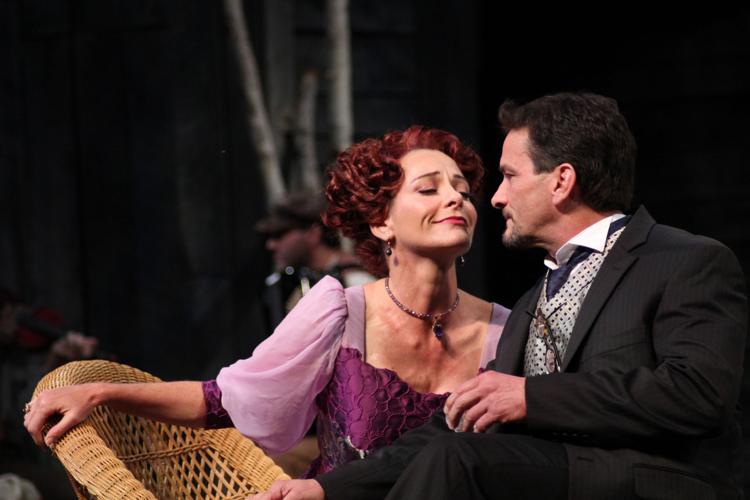 How does having worked as a professional actor affect how you direct?
Tracy cries on cue, on a word. And isn't it odd that the same tear ducts we weep from when somebody dies or something terrible happens are the ones that we actors pretend with. It's odd when your body is your instrument, and there's absolutely no separation.
Acting is lying. It's committing to whatever the truth of that text is, whether it's true or not. I read English at Oxford, but I went straight into acting and I acted into my 50s and directed occasionally. I became a full-time director pretty late.
I can't imagine getting these actors to do what they do if I didn't understand what they did.
You've said that you are very deliberate when you're planning a production. What was your preparation like for this one?
It's not really like anything else much, apart from learning about Strindberg's kinds of madness, and reading what are called "his madness diaries," like "Inferno." They do change your mind a bit — he actually thinks these are lovable people. Getting Strindberg's perception was part of it but that doesn't mean you take it on.
From an outsider's theatrical perspective, how do you account for the enduring popularity of Noel Coward comedies, for example, at a company in the woods like this one?
I've seen two shows since I've been here, "A Flea in Her Ear," and "Three Sisters." I thought they had an extraordinary amount to recommend them. The acting's very good, and the language.
And Noel Coward is surprisingly up to date in his way, as is "Creditors." He understands human nature. He understands men and women, and he understands sex.
Coward doesn't write about sex, he writes about jealousy like Strindberg does. It's a very good substitute. When you put the sex on the stage with Coward it doesn't work at all. And jealousy is a form of sexual expression, isn't it?
At "Travesties" in London with Tom Hollander, the audience was reverent and baffled. Whereas here you have an audience who are trained up in theater. It's a magnificent enterprise. It really is. I'm so impressed with it.