Overture Center's 2018-19 touring Broadway series has some big names on it: Shakespeare. Peter Pan. Andrew Lloyd Webber. "Anastasia."
Of the seven productions booked for the coming season, only two — a 2017 revival of "Miss Saigon" and the 2015 Lincoln Center production of Rodgers and Hammerstein's "The King and I" — are musical theater classics.
The rest, including a musical version of the beloved 1997 film "Anastasia" and Lloyd Webber's family-friendly "School of Rock," are new tours, launched in the past three years.
The biggest show coming to Overture in the next few years, Lin-Manuel Miranda's megahit "Hamilton," has already been booked for the 2019-20 season in Madison (it's coming to Minneapolis in August of this year).
In this "tease year," Overture can expect up to a 30 percent bump in subscriptions to the current seven-show Broadway touring season, then another 20 percent boost in 2019-20.
That, according to Broadway Across America's Jim Sheeley, is the "Hamilton" effect, and it's mostly for those who want good seats and want to keep them.
There will be more subscriptions available for 2019-20 for those who don't subscribe now, and there will be single tickets on sale as well. Renewing subscribers just get first pick.  
"It really is having an impact on subscription sales all over the country," Sheeley said. "If you look at what will be touring in upcoming seasons … it's a pretty good bet that we'll hold on to a substantial part of that increase."
Overture will open its Broadway season in October with "Something Rotten!," a 2015 musical that imagines William Shakespeare was a rockstar. Last week, Minneapolis Star-Tribune critic Dominic Papatola compared the show to "The Producers" and called it "profoundly, unabashedly goofy and thoroughly enjoyable."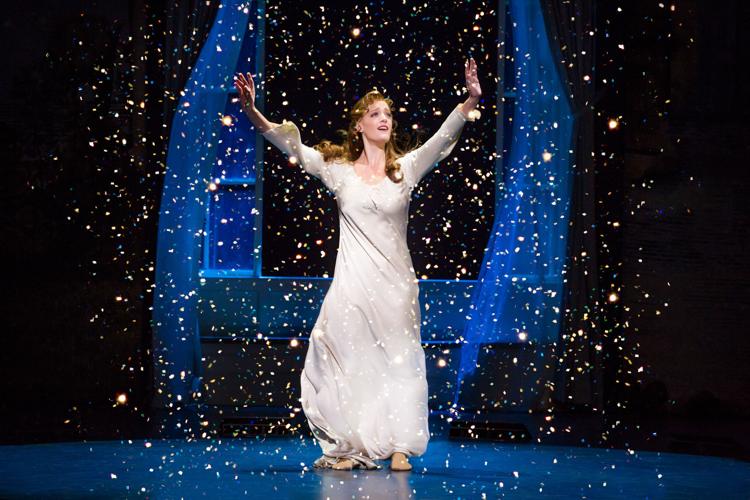 "'Something Rotten!' is an homage to theater," said Tim Sauers, Overture's vice president of programming and community engagement. "It's such a funny, smart piece. To me it's magical when you can laugh out loud without thinking about laughing."
"School of Rock," led by a cast of child virtuosi who act, sing and play instruments onstage, plays over Thanksgiving week in Overture Hall. The show features music from the 2003 film with Jack Black as well as new songs by Lloyd Webber.
"Finding Neverland," the story of the man who wrote "Peter Pan," comes to Madison in January 2019. It was based on a movie, too, a 2004 feature starring Johnny Depp and Kate Winslet. Gary Barlow and Eliot Kennedy wrote the score, which Sauers called "beautiful."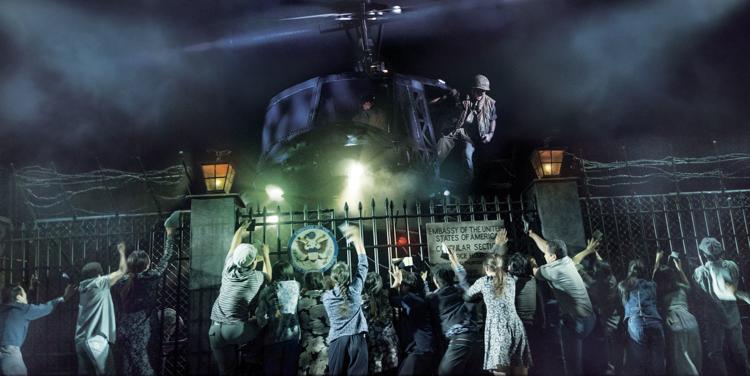 "I think it is crucial to have a design that strips away the exoticism that was common in the 1950s," the story quotes Sher, "and that helps you boil things down to the issue of the show: the transition from a traditional culture to what really was a modern, industrial culture."
"Miss Saigon," coming in April 2019, also has a controversial history, with the early-1990s casting of white actors as Vietnamese characters and a fairly racist, sexist opera, "Madame Butterfly," as the original inspiration. Sauers said Overture will do some community development work around the piece.
"The world has changed in terms of casting," Sauers said. "You have to relevant and you have to be more accurate now than ever before."
"A Bronx Tale," coming in May 2019, was a 1989 play by Chazz Palminteri and a film in 1993 before finding new life as a "Jersey Boys"-style musical in 2017. Set in the Bronx in the 1960s, "A Bronx Tale" is driven by dance numbers and original doo-wop.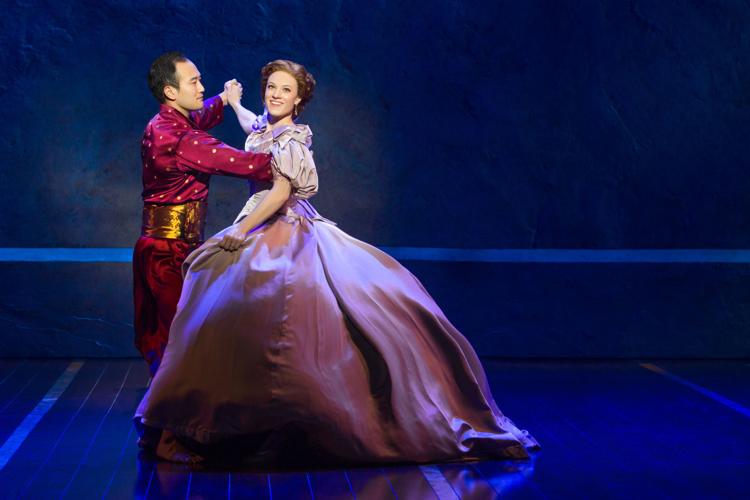 Finally, late summer 2019 brings "Anastasia," with a gorgeous new score by Stephen Flaherty and Lynn Ahrens. The vintage rock musical "Rock of Ages," recently produced to enthusiastic crowds in the Bartell Theatre, swings by for one night in February as part of its 10th anniversary tour.
Also on the season? Returning favorites doing new shows: Church Basement Ladies' fifth sequel, "Rise Up, O Men;" the wildly popular kids' show "Wild Kratts" with two performances of a new live show; Mannheim Steamroller; and the improv troupe Second City at Christmas.
The Simon & Garfunkel Story, coming in November, uses film and projected stills with a full live band. The National Geographic Live series, cabaret series in Capitol Theater and Duck Soup Cinema are all returning in 2018-19.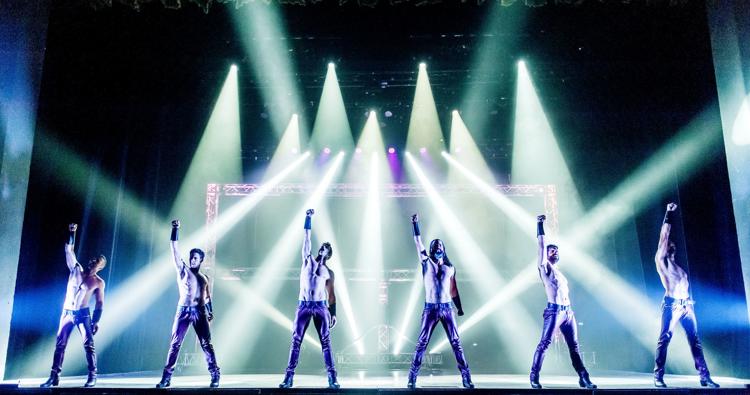 For dance, Sauers has booked iLuminate in October and a sexy sextet of brothers, Los Vivancos, with "Born to Dance" in February. Bernadette Peters is set to return in April after rebooking her previously scheduled show when she got cast in "Hello, Dolly!' on Broadway.
Overture has seen a spate of cancellations in recent seasons, from Arsenio Hall and Jane Lynch to John Malkovich and Aisha Tyler. Most artists stipulate in their contracts that if they get a television pilot or movie gig, they're able to cancel.
"I'm trying to book artists that are relevant to today, that people want to see, who are acclaimed at what they do," Sauers said. "I'll take the risk of bringing in a well-known artist people want to see. … When you're trying to book more than a year in advance, that's a long time."