MILWAUKEE — Ayad Akhtar's play "Junk," now running at Milwaukee Repertory Theater, is a story of sketchy deals and stock market gambles that looks like a crime noir and feels like a Shakespearean tragedy.  
Instead of guns or swords, the titans of "Junk" have networks of buyers to drive stock prices up and down at their whispered command. They have easily sweet-talked investors with millions on hand to buy high-risk junk bonds. It's 1984, and there's a ravenous gleam in the eyes of Wall Street traders following a "new religion" of debts as assets.
It all sounds bloodless until the effects of those backroom manipulations trickle down to steel workers in Pennsylvania.
"Junk," a 2016 play having its Midwestern premiere in Milwaukee, takes the Quadracci Theatre to 1980s Los Angeles. Scenic designer Todd Edward Ivins sets the play among cold, brutalist architecture, concrete-looking walls that lighting designer Thom Weaver splashes with nighttime cityscapes and neon steams of traffic.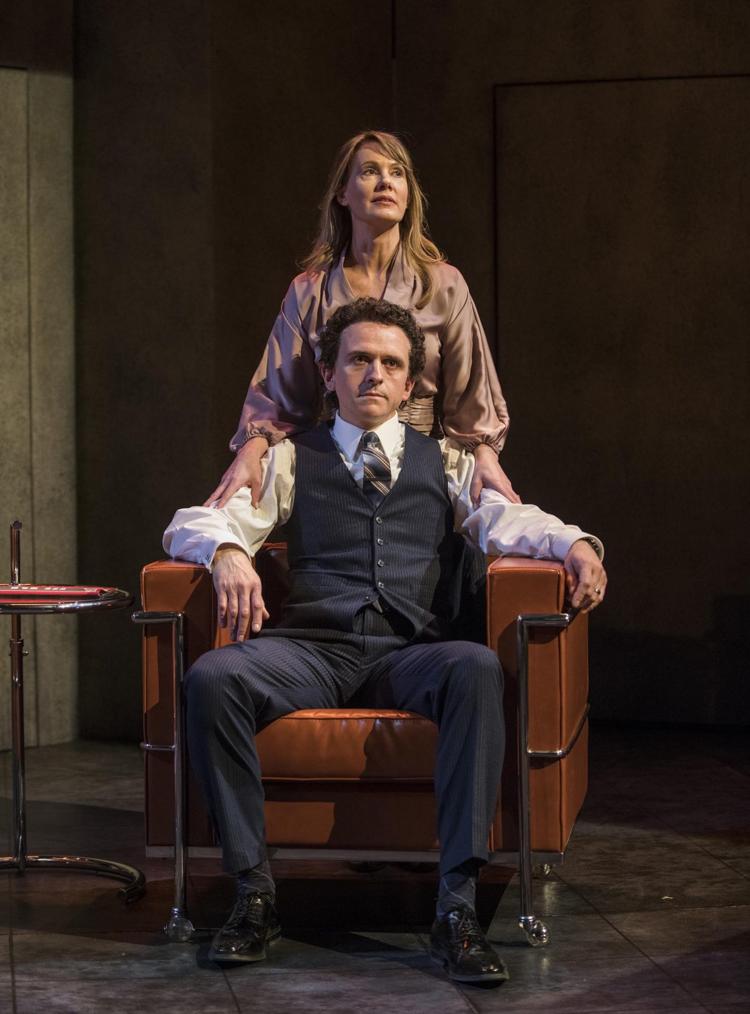 "Junk" is a story of kings, "or what passes for kings these days," as journalist/sometime narrator Judy Chen (Rebecca Hirota) says in her opening statements. In the script, Akhtar calls his story "a ritual enactment of an origin myth," directed here by Rep artistic director Mark Clements.
The character of Robert Merkin, inspired by "junk bond king" Michael Milken, is a rare combination of math whiz and charismatic TED talker. As the play begins, he's just had his face on the cover of Time ("America's Alchemist, turning debt into cash") and he's about to make a deal for a company traded on the Dow Jones.
That company, Everson Steel, has been offsetting losses at its Pennsylvania mills with gains in pharmaceuticals. Steel is struggling, but CEO Thomas Everson, Jr. (American Players Theatre's James Ridge, perfectly cast as a benighted heir) resists the lifeboats even as Merkin's sharks circle.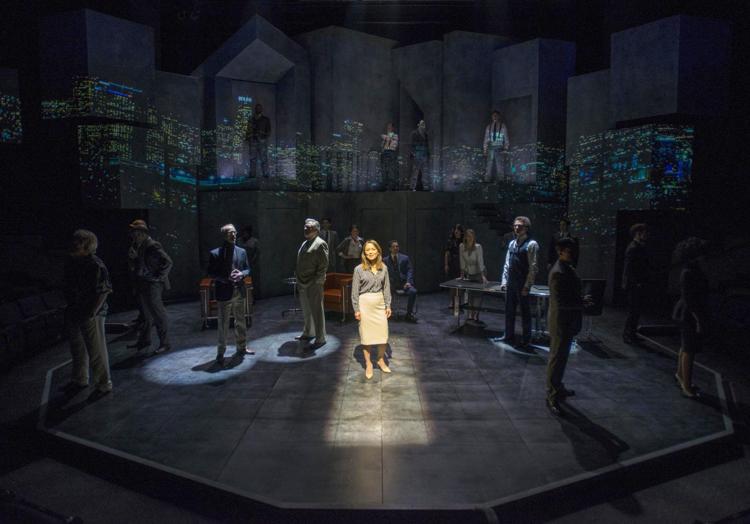 "You'd think we were locusts ... using financial wizardry to destroy the values that made this nation great," Merkin tells investors. Merkin has no use for "Norman Rockwell sentimentality" fused with "nasty xenophobic tirades." If American-made products are better, we should prove it.
Now is probably a good time to say that you don't have to be up on the stock market to enjoy "Junk," just like you don't have to understand chemistry to binge "Breaking Bad."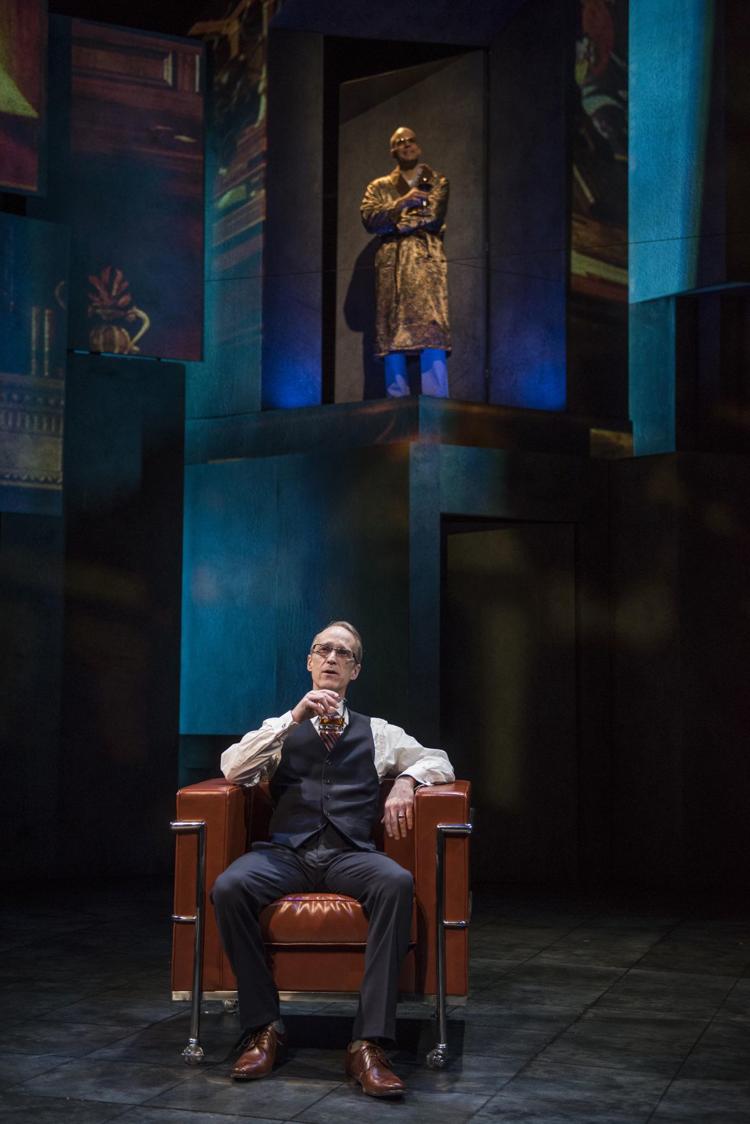 Akhtar, a Pulitzer Prize-winning playwright (for "Disgraced," at the Rep in 2017), is a skilled dramatist working with a director with an eye for quick pacing and tight scenes. "Junk" moves fast, and the elimination of an intermission pushes the momentum.
"Junk" has a substantial cast, 22 performers playing traders, attorneys and writers. There are guys who meet in parking lots and speak in code while the feds listen in. Demetrios Troy and Justin Huen, as Merkin's co-conspirators, revel in the thrill of the deal. Dominic Comperatore, playing a U.S. Attorney with political ambitions, looks every inch the swayable politician.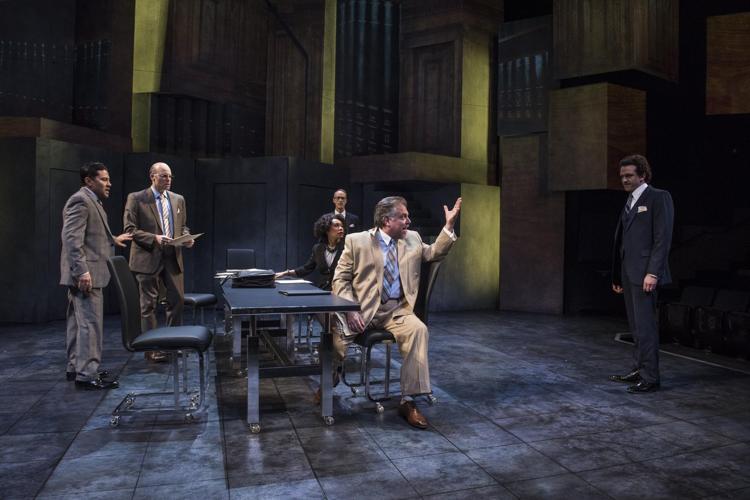 Gregory Linington, as Merkin, seems above it all, unflappable with an intense drive. Linington's Merkin is persuasive, a smooth talker who can renege on a $50 million agreement, bring the investor to tears, then talk him into putting in another $25 million.
Merkin believes he's "making the world." Even with his wife (Rachel Sledd), a financial force in her own right, he can't show weakness — the rare time he does, she says, "be stronger."  
Opposite Merkin's youth, Leo Tresler (APT's Brian Mani) embodies the old financial guard. He hates Merkin not least because of an anti-Semitic streak, but he hints at something deeper, something that threatens his core. Mani turns in another compelling performance here, looking more easily ruffled than his younger rival.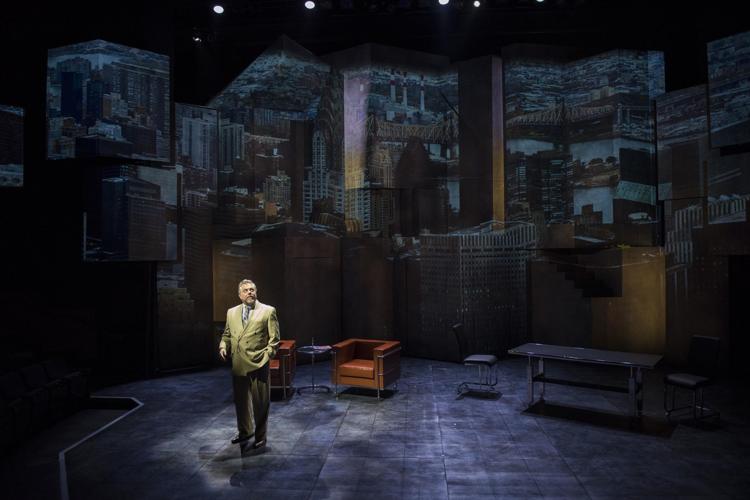 "Junk" continues the trend of morally compromised anti-heroes, familiar from series like "The Wire" and "The Sopranos." In essential ways, insider trading, collusion and manipulation of markets aren't so much different than manipulation of people.
That's what makes "Junk" such a thrill ride, colored as it is with uneasiness. It's frightening to realize that in a boardroom hundreds of miles away, some trader looking to make a few more millions can effectively close an entire town.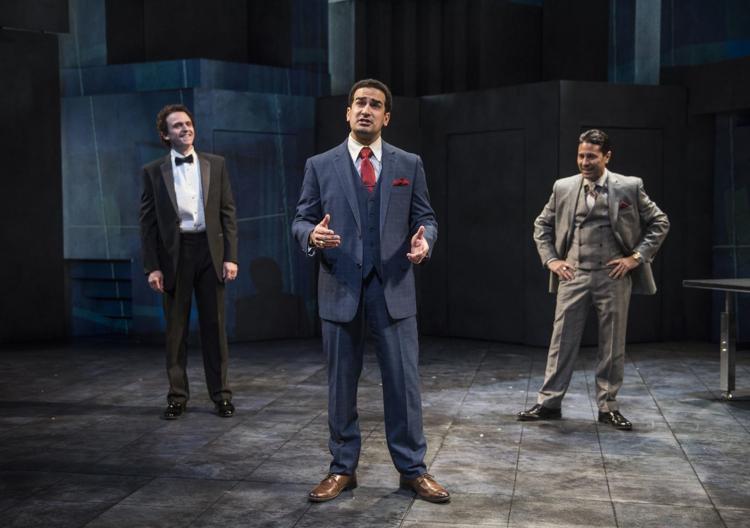 As Akhtar hints at play's end, more bets on subprime mortgages were to come. All that student loan debt our generation is struggling under — that's an asset to someone too. Just not to us.
In the light of day, the ferocious pace and craven capitalism on display in "Junk" lingers. In the theater it's exciting, but outside it's the stuff of nightmares.
Even Merkin admits "the system is rigged against the little guy." His advice? "Make fools out of everyone, then take their money." It's the American way.