If you've already got a ticket for Madison Opera's "Carmen" and your seats are in the balcony, a word of advice: bring binoculars.
"Carmen," an immensely popular work by Georges Bizet runs once more on Sunday in Overture Hall, kicking off Madison Opera's 2017-18 season with a sales boost. It's set in Spain, sung in French with supertitles, and highly entertaining. General manager Kathryn Smith calls it a "gateway" opera.
While "Carmen" may be known best for seductive and celebratory arias, a key part of this production's appeal is more intimate. It happens in the eyes of the title character, a gypsy woman whose experience with men has left her at once suspicious and, against all odds, hopeful.
When Carmen (Aleks Romano) meets the soldier Don José outside the factory where she works, she's playing him — Romano's expression leaves no doubt.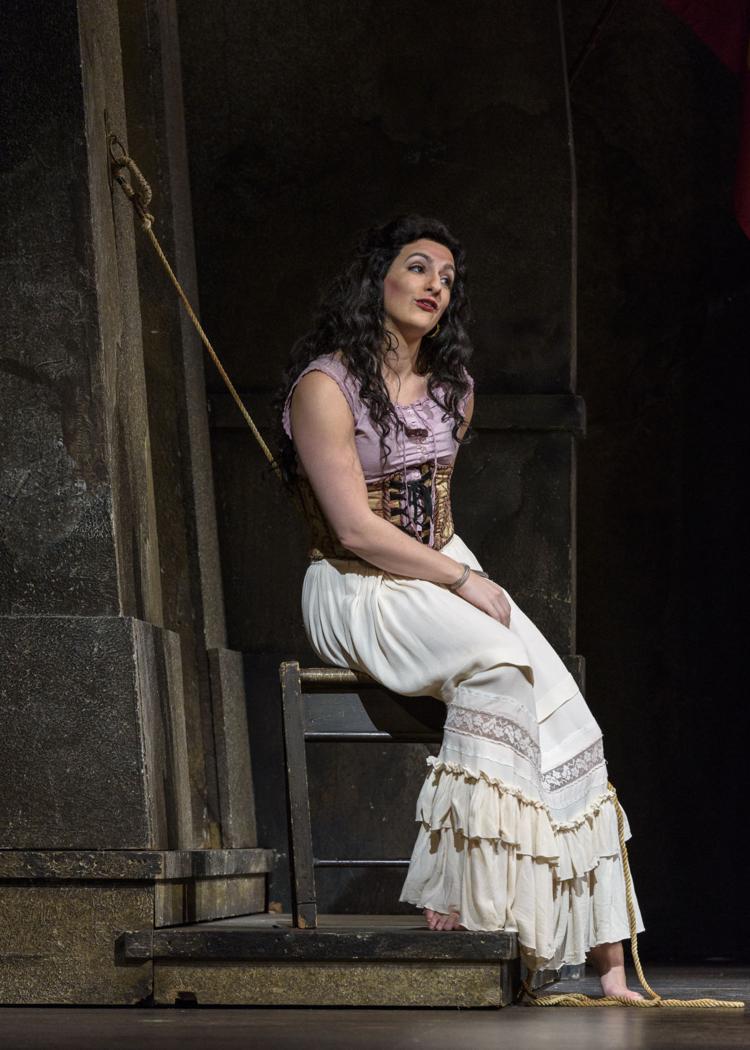 But watch her eyes, which flash with fear at Don José's outbursts and spark defiance when he tries to pin her down. It's in Carmen's eyes that we see the first hints of tenderness toward a pompous, slightly ridiculous bullfighter whose grand display is all for her benefit.
"Carmen" remains among the most produced operas in the world. It endures as much for the sinuous lines and tempestuous rhythms in Georges Bizet's score — performed with brilliant clarity here by the Madison Symphony Orchestra under Maestro John DeMain — as it does for the story of a woman who refuses to compromise. A man may shove a ring onto her finger, but she will not be owned.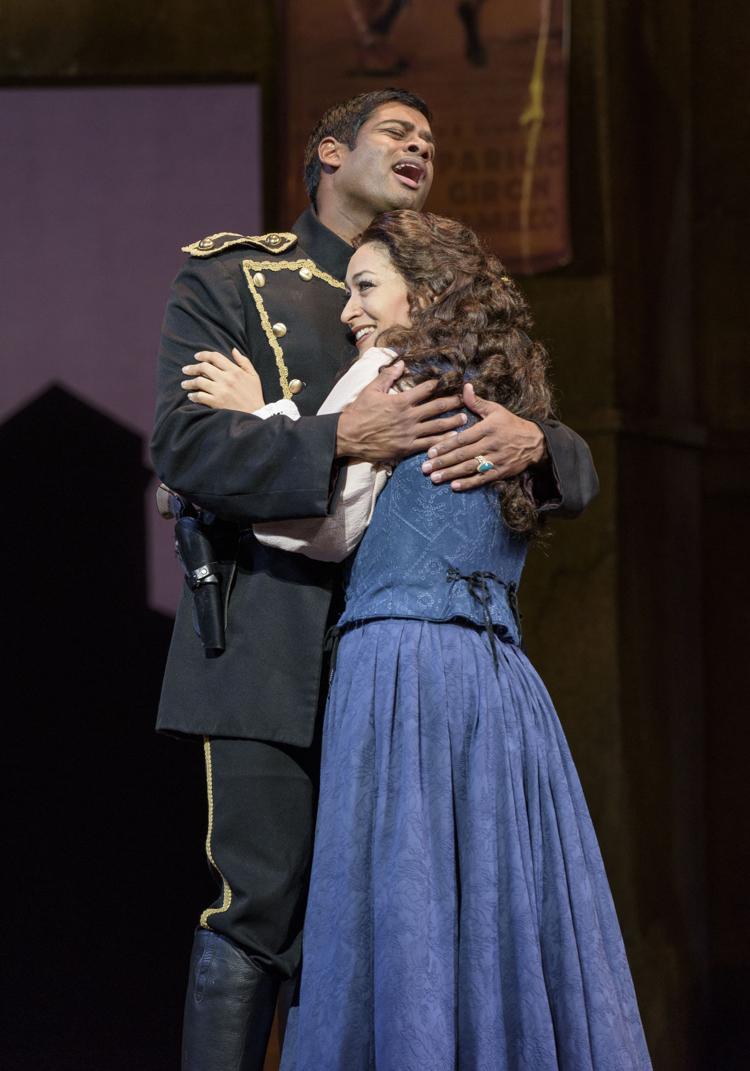 Romano is new to the Madison stage and making her role debut as Carmen. It's a plum role not only for well-known arias like "L'amour est un oiseau rebelle" (better known as the "Habanera"), but also because of the dramatic range it offers, from brazen and seductive to raw and vulnerable. Romano revels in it all.
Romano's Carmen is calculating, always one step ahead of the men in her life, and her vocals are deeply resonant. In Act I, she leans into the trills with real pleasure while her high notes sparkle.
It would be easy to make Carmen harder opposite softer, sweeter Micaela, José's erstwhile country mouse girlfriend. Director E. Loren Meeker resists the trope. Soprano Cecilia Violetta López has both a self-assured soprano and appealing grit as she fights, stubbornly, to get her man back.
With impassioned tenor vocals and impressive dynamic range, Sean Panikkar plays José as deeply flawed and naïve, yet still appealing. His performance of "La fleur que tu m'avais jetée" (the Flower Song) is as romantic an aria as I've ever heard.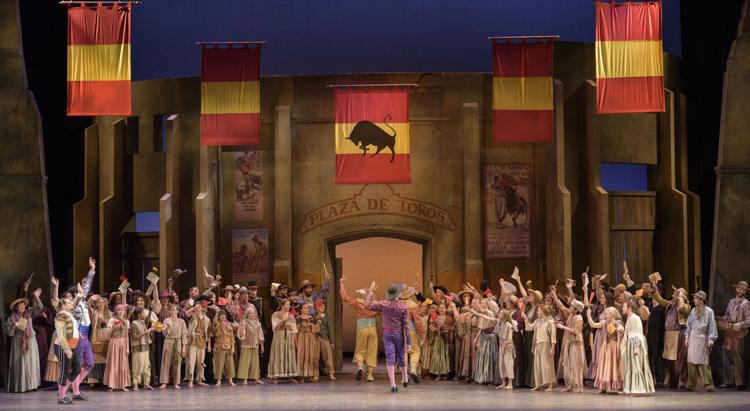 Among the supporting cast, Corey Crider — last seen as a deliciously murderous barber in Madison Opera's 2015 "Sweeney Todd" — acquits himself well on the iconic "Toreador" number, and wisely doesn't let the bullfighter's arrogance outshine his charisma.
Studio artists Anna Polum and Megan Le Romero, cast as Carmen's gypsy girlfriends, give a boost of energy to every scene they're in. Their bubbly tarot card duet in Act III fizzes with energy, a satisfying contrast to Carmen's more ominous prediction.  
DeMain leads the orchestra through the score with crisp confidence; each clicking castanet and Spanish flourish sounds crystal clear. Members of the Madison Youth Choirs, exuberant in their carefully timed runs across the stage, look stunned by the light but sing like champs.
As in its 2009 production of "Carmen," Madison Opera continues the tradition of highlighting a fabulous quartet from Tania Tandias Flamenco & Spanish Dance, featured at the top of Act III. Strong and fluid, they're a joy to watch.
With traditional sets rented from Lyric Opera of Kansas City and costumes from a company in Utah — some of which fit better than others — this "Carmen" embraces its status as a classic. It's the nuance in individual expression that makes it memorable and, astonishingly, new.