Don't get mad, Meghan Randolph tells her actors. Just tell the story.
That's harder than it sounds in a play like "The Exonerated," which Randolph's new Voices Theatre Project presents in a free reading at the Wisconsin Law School April 21-22.
Based on real transcripts, court documents and interviews, "The Exonerated" is a documentary theater piece about six people who were wrongfully convicted, served time and were later cleared.
Performed simply with little more than chairs and music stands, "The Exonerated" can be an emotionally challenging experience for both actors and audience. 
"You get really upset on behalf of these people," Randolph said. "We had to make sure we were letting the audience hear the story and come to their own emotional place about it.
"Every actor that played an exoneree, I had to say, 'Don't get mad on behalf of this person. Don't push.' These people have been through trauma, and you can't relive it every time you talk about it."
Randolph first came across "The Exonerated," a 2002 play by Jessica Blank and Erik Jensen, about five years ago, before the pop culture touchstones of the radio series "Serial" and "Making A Murderer" on Netflix. (Defense attorney Dean Strang, who gained a national profile after "Murderer," is set to appear at an "Exonerated" talkback on April 21.)
Randolph was moved by the stories of people wrongfully convicted — a woman who served 17 years imprisoned before the real killer of a police officer confessed, a young black poet accused of rape and murder, a man who was working at a racetrack when a female groom was killed but was convicted anyway.
"I was shocked at how incredibly unjust these stories were," Randolph said. "A lot of it seems unbelievable, particularly when you hear what some of these prosecutors said.
"If you wrote this in a novel, someone would say, 'This isn't believable.' But it is. It's all word for word."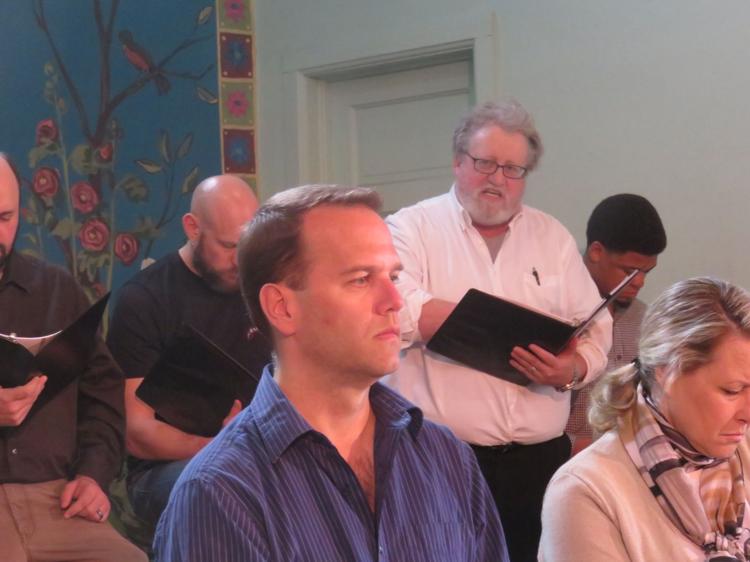 Blank and Jensen's play ran off-Broadway at the Lucille Lortel Theatre for two years, 2002-2004, and was made into a television movie with Susan Sarandon, Brian Dennehy and Danny Glover.
In 2012, the New York Times wrote about audience reaction to a revival of the play.
"There's a distinct sound made by audience members ... it's a sharp exhale, part incredulous, part angry, and delivered with a wince or a shake of the head," Ken Jaworoski wrote. "That sound is a visceral reaction to stories of people unjustly sentenced to die. It staves off the compulsion to cry out, or maybe just to cry."
Randolph brought the play to Carrie Sperling, director of the Wisconsin Innocence Project and an associate dean at the University of Wisconsin Law School. Sperling said the Innocence Project has been involved in the release of 22 people over its two decades in existence.
"It's cathartic in many ways for exonerees," Sperling said. "Sometimes the only justice they get is through telling their stories.
"You can't give people back their freedom. You can't always give them back their reputation. You can't give them back the time with their family and their friends.
"But you can provide people dignity through giving them the opportunity to tell their stories."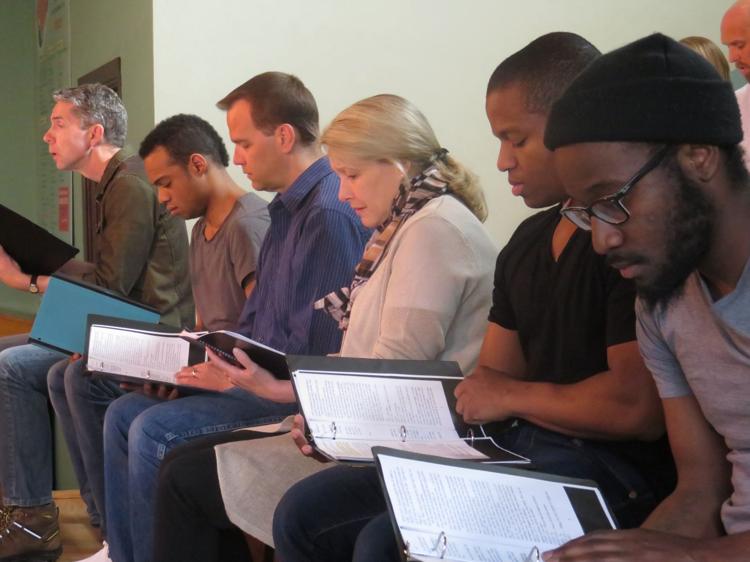 The benefit of a play like "The Exonerated," Sperling said, is that such a performance "shows the humanity of it all — it's not just a system, it's people."
"People don't understand what it's like to go through the system," Sperling said. "We're starting to really rethink incarceration. It's grown so rapidly over the last couple of decades. We're starting to realize the repercussions of that."
Sperling and Randolph noted that more and more people have been motivated to try to change the justice system following shows like "Making A Murderer." "The Exonerated" speaks to that, but the criminal justice system is fairly closed to people who aren't attorneys, police officers or politicians.  
"It's not about whether you think Steven Avery was guilty or innocent, it's the discontent with what people saw of the system in action," Sperling said. "They are often very interested and motivated to do something.
"I've been trying to think of ways we can do a better job of harnessing the power of the people when they get motivated to make change in the justice system. We need to give them more concrete things they can do than 'get educated and vote.'"
For Randolph, the message is education.
"Know your rights. Teach your children — you don't have to say anything. If you're talking to the police and you didn't call them, you need to be very careful about what you say. All it takes is being in the wrong place at the wrong time."
Randolph runs another small theater company in town, Music Theatre of Madison, known for doing intimate and lesser-known musicals, among them Jason Robert Brown's "Parade" about a Jewish man convicted of murder in 1913 using scant and contradictory evidence, and "Thrill Me," about the 1924 murder of a child by two young millionaires.
Randolph, keenly aware of competition for grant funds, performers and space in the city, isn't sure yet what will become of the Voices Theatre Project. She funded this production herself.
"If it were to go forward I would want to keep it simple," Randolph said, "to find stories that are truthful. We're talking more about social justice now.
"This issue is one of many nuanced issues that gets pushed onto the back burner."