When Kevin James first joined a group of entertainers called the Illusionists more than four years ago, producer Simon Painter asked him a key question: 
"If you were a magic superhero, what would your superpower be?"
That's how James became known as "The Inventor" in the show touring to Overture Center Tuesday through Sunday (with a day off for Thanksgiving).
"We look like Avengers on the poster," said James, who first became part of the Illusionists' "sexy marketing concept" in Sydney, Australia in 2012.
"We're all magicians doing our own style, our own point of view," James said. "I invent all my own stuff, so I thought that was kind of a nice playground to play in."
James' cohorts include the Deductionist, the Trickster, the Escapologist (specialty: death-defying acts), the Weapons Master and the Grand Illusionist, among others. 
The show has three casts running right now: this North American tour, a European tour and a new show "set" in 1903. That's about to open on Broadway for the high-traffic holiday season.
James, born Kevin James Lowery and raised in small town southern Michigan, has been with the Illusionists as the concept exploded. He now tours for some nine months out of the year.
He spoke to the Cap Times from a recent tour stop in Kansas City, where the tour was about to get two new performers, a South Korean card manipulator called An Ha Lim and a Canadian illusionist named Darcy Oake, who has done tributes to Houdini.
The Cap Times: I recently wrote about a play with stage magic, and the playwright mentioned to me that good magicians are completely safe and in complete control. An audience member might feel like they have control, but they don't.
What would you say to that?
When you're doing shows as much as we are — we're on tour nine months out of the year — those people help keep us sane. If it was the same every show we would be bored out of our brains.
They come onstage and you never know what they're going to say or what they're going to do. It keeps us on our toes, and it allows us to play a little bit, to be in the moment.
They don't have a lot of control but it's fun to watch them. We're happy to have interesting people on stage with us.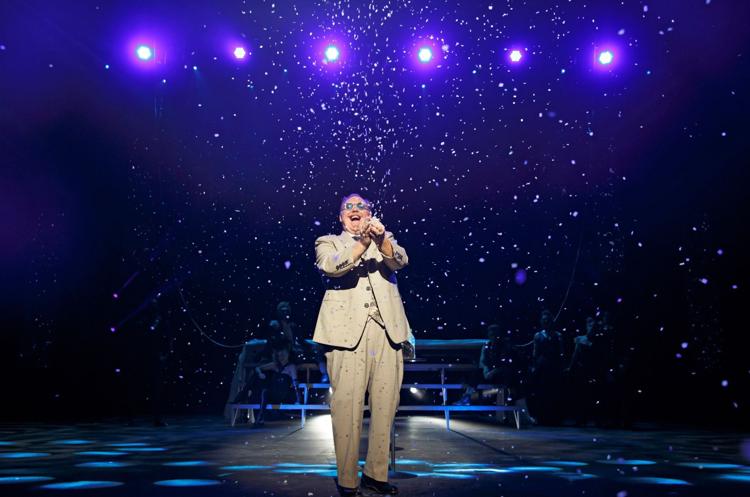 What attracted you to magic in the first place?
I saw a magician in my elementary school and fell in love with it. There were no other magicians around for me to talk to in the small town where I lived. It was me and six library books and I kept checking them out over and over.
There was a big magic shop in Colon, Michigan, and a yearly convention. I soaked everything up like a sponge. Doug Henning burst onto the scene about that time and that sealed the deal for me.
Within the world of magic, there are different directions you can go. Have you always been interested in that "inventor" identity, or has that shifted over time?
You can't start off creating. You have to learn everything, get a big database in your head of how things work and how the world works and assumptions people make.
You realize, if I'm going to succeed, I need to be unique or different. I learned that when I moved to Los Angeles and I was a very small fish in a very big pond. I would see every show and I would learn something from everyone I saw, what to do or what not to do.
I wanted to develop a product that was really unique, that there was no place they could get it other than me. I started to … try to be as original as possible.
Television has a lot of fun with magicians, like the character of Gob Bluth on "Arrested Development." How do real working magicians respond to portrayals like that?
That's parody, kind of like (the 2013 comedy) "(The Incredible) Burt Wonderstone." A lot of magicians were upset when Burt Wonderstone came out because it made fun of magicians, but "Talladega Nights" didn't hurt NASCAR one bit.
Anything that gets magic into the public eye is going to be good. We've had an influx of films, "The Illusionist," "The Prestige," "Now You See Me." All of those have got to be good for magic.
We're experiencing a golden age right now. It goes in waves. The last golden age was in the 1920s, when the big magic shows were touring the world. We had a nice run in the 1970s when Doug Henning came on and then Copperfield kind of took over.
Now we're back up again. There's a lot of creative, wonderful things happening in the business.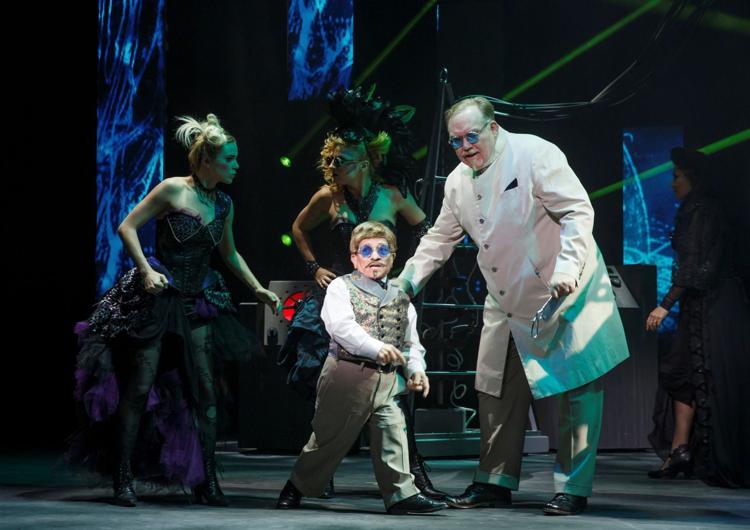 The show looks like pure entertainment, but is it more than just escapism? Is it a way of saying anything is possible, or encouraging creativity?
Magic is one of these art forms that's beautiful in so many ways. It transcends age, race, language barriers. You don't have to speak English to really enjoy it.
It's something the entire family can enjoy together, you can be 6 or 96. It opens your imagination, just that feeling you had as a kid, that sense of wonder that gets beaten out of you as you grow up.
You get to feel it again for a few hours.
Part of successful magic is forming a bond of trust with the audience. Is that harder to do in halls the size of Overture with thousands of seats?
We have really good video support. We have high-def LED screens and handheld cameras that roam around and capture more intimate moments. There's a front of house camera and a guy in the back running it like a TV show. The only way to see some of the smaller ... and more beautiful things in the show is to use the video.
What happens when you need to scale it down for a smaller space?
Not much, just the reactions are more immediate. Instead of the reaction going out in waves and coming back, it's more like comedy club where it's immediate. We don't change the show too much.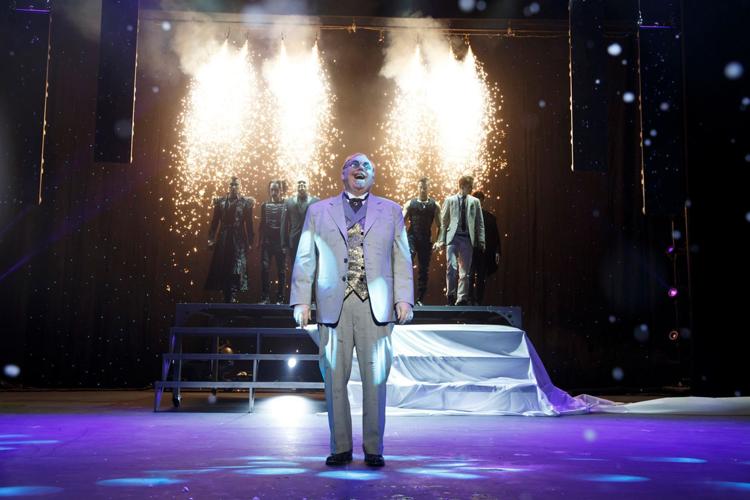 Do you think magicians are taken more or less seriously now?
We're all about breaking stereotypes. It's a very modern show. Criss Angel takes himself way too seriously. We're not curing cancer here, we're doing some magic tricks. It needs to be fun. I don't think the good magicians take themselves too seriously.
Are there inventions in the show you're excited for us to see?
I've got some neat stuff. I like to find some emotional hook with each piece. I like to make people feel different things throughout the show. One of my things is nostalgic, another one is sweet and innocent with a little kid in the audience.
Another thing is very shocking, like I have a terrible accident with a chainsaw and a guy gets chopped in half like a tree, with no box, no covering. The two body parts chase each other around and I put him back together with a staple gun. We have some funny, shocking moments. 
At the end, I talk about growing up in Michigan and my experience of sledding, the joy of winter and seeing snow for the first time was so magical. Then I proceed to magically make it snow on the audience. It's a fun moment.