Katrina Williams Brunner knows how tough it is to get up in front of a panel of people and ask to be judged.
That's why the newly revamped, student-centric House Theatre Company has gotten rid of auditions for its production of "Hairspray," which goes up at East High School at the end of July. There are still a few spots available for interested students. 
Instead of auditions, House Theatre asked on its sign-up sheet: Do you sing in a church choir? Do you freestyle? Do you write poetry? Are you a self-taught musician, a self-taught singer? What instruments do you play?
"Coming up with 32 bars of a musical theater song might be something that would hold somebody back from giving it a try," said Williams Brunner, a theater educator at James Madison Memorial High School and, previously, Edgewood High School. "We can find a place where kids can own a moment, feel like it's theirs, and use the talents they have."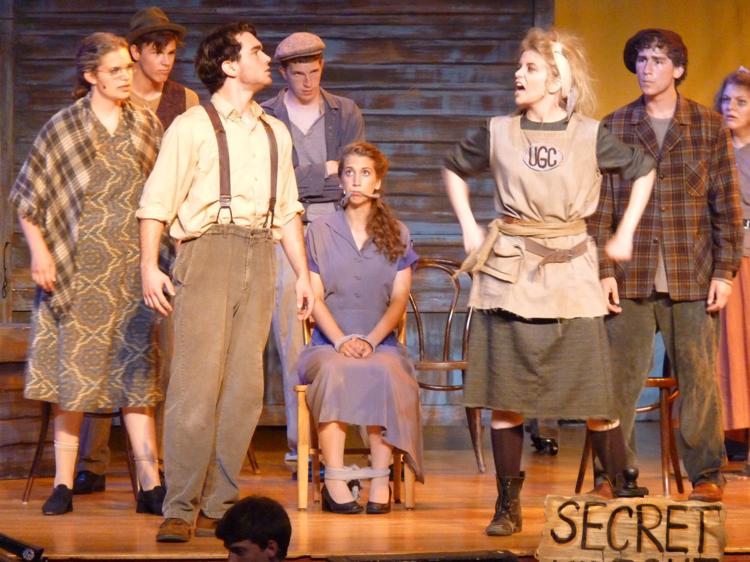 When 50-some young people show up to the first rehearsal for "Hairspray" on June 18, nobody knows who will be playing Seaweed or Edna or Little Inez.
Some parts could be split up among multiple people. Some performers might shadow, learning to understudy on their feet.
The goals are both empowerment and access, enabled by a new relationship between the 6-year-old House Theatre and the Madison Metropolitan School District. To sign up as performers, musicians and tech/backstage crew, participants had to be 14 to 20 years old and reside within the district.
House Theatre will be free to participate in, unlike many summer theater programs for students. Rehearsals on weekday afternoons will be at East High School, which is fairly easy to bus to.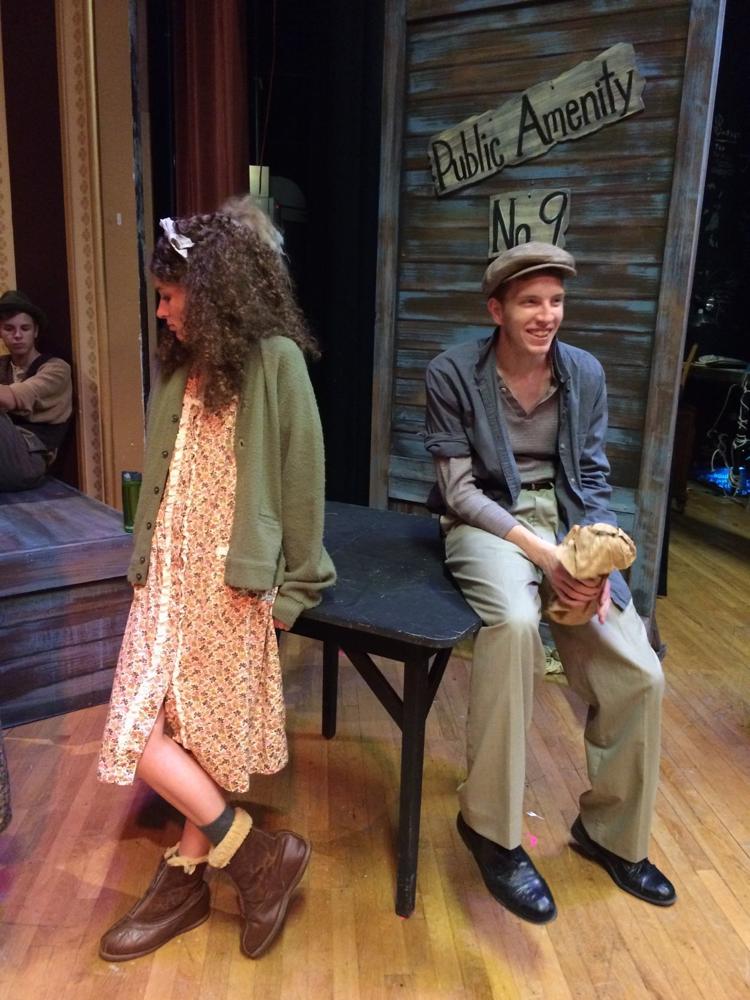 "It's building an annual tradition of diverse stories that represent the voices of students in Madison's public schools," said Williams Brunner, who will direct and choreograph the show. "Our stage will look like what our schools look like."
Designer and House collaborator Leslie Frank-Taylor was first struck by the inclusivity of the program when she saw that the sign-up sheet asked for what pronouns the students use. She's been working in theater and education for two decades, and she'd never seen that before.
"I kind of got teary," Frank-Taylor said. "The key is it's really got to reach out to everyone, not just the underserved kids, but those kids where it's so intimidating to audition or be a part of a group or they're feeling they're not good enough."
House Theatre started six years ago with a group of Edgewood High School alumni who came home from the first year or two of college and still wanted to do theater with each other.
"The 21st Annual Putnam County Spelling Bee," a sweet ensemble show, was their first production as House Theatre in 2012. Williams Brunner took over leadership shortly after that, heading up productions of "You're A Good Man, Charlie Brown," "Godspell," "The Drowsy Chaperone" and "Urinetown." Last August, they chose "The Wedding Singer."
"It was an opportunity for us all to keep going in something we loved," said Sam Frank Taylor, a Monona Grove graduate, now a rising junior at Lawrence University. He played Bobby Strong in "Urinetown" and has stepped in this summer as House Theatre's education outreach coordinator. (Leslie Frank-Taylor is his mom.)
While House Theatre was still staging shows at Edgewood, Williams Brunner served as a judge for part of Overture Center's Rising Stars talent show program. She was floored by the talent she saw, kids who taught themselves to sing and step dance.
"I was like, where are these kids on our Madison stages? Why don't we see this diversity?" Williams Brunner said. "People who have means get their students into some kind of creative arts drama programs. But if you don't have the means to do it, the transportation, if you work ... looking at the prices and who's participating, we're missing a lot of kids."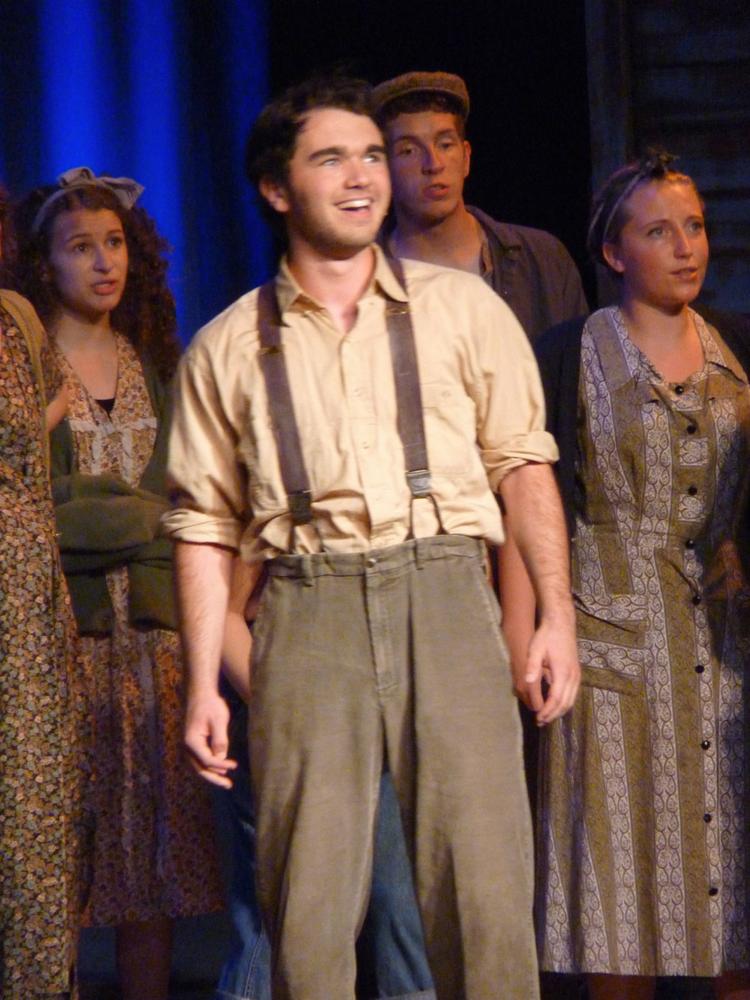 Last fall, Williams Brunner left Edgewood, and House Theatre had the opportunity to evolve. She approached Laurie Fellenz, arts education coordinator at MMSD, who loved the idea of a partnership. The district is giving the theater company $5,000 in in-kind contributions and space, Williams Brunner said.
"Madison public schools are trying to address the participation gap and the achievement gap," Williams Brunner said. "The skills you build participating in arts programs, particularly theater, is problem solving, working with literacy, collaboration, critical thinking. They're really life skills, and just relationships."
Sam Frank Taylor acknowledged that summer can be challenging for teens who are balancing summer jobs, internships, sports leagues and warm weather, I-don't-want-to-be-inside restlessness. Even though some kids will be new to the process, he thinks they'll buy in.
"I think this will be an opportunity for students to get a well-rounded experience, not just build skills in the theater," he said. 
After six weeks of rehearsal with Williams Brunner and music director Thomas Mielke, House Theatre's production of "Hairspray" will be staged in East High School's recently renovated theater space. For the final dress rehearsal, the plan is to bus in third- to fifth-graders from MSCR's summer rec programs.
"I anticipate that we'll have a lot of needs and learning styles," Leslie Frank-Taylor said of this upcoming "Hairspray" cast. "We really want them to feel comfortable."